Family
Father's Day: Singapore-based Entrepreneurs Share the Best Advice their Fathers Gave Them
Published Date
: 16 Jun 2019 10:00

We celebrate Father's Day with some of Singapore's leading businessmen and find out what advice they've received from their dads.
No man is an island, the success of many often comes with the guidance and support of family or parent figure. This Father's Day, we got up close and personal with some of Singapore's leading businessmen with various achievements under their belt. From CEOs to motivational speakers, these are some of the most prominent entrepreneurs of their respective fields based in Singapore.
1. Loh Lik Peng, Founder and Director of Unlisted Collection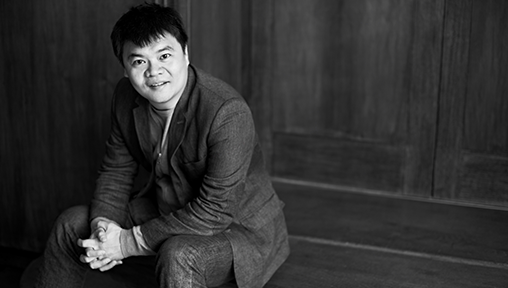 A dynamic hotelier and restaurateur, Loh Lik Peng has played a significant role in Singapore's hospitality industry. Since leaving his profession as a corporate litigator, he has started ventures across Singapore, Shanghai, London and Sydney under the Unlisted Collection with various award-winning restaurants Including Asia's 50 Best Restaurants Burnt Ends and Nouri. Currently, he is the Chairman for Asian Civilisations Museum (ACM), The Peranakan Museum (TPM), Singapore Cruise Centre Pte Ltd (SCCPL), Singapore Hotel and Tourism Education Centre (SHATEC) and School of Arts Singapore (SOTA). Lik Peng holds the Directorship for the National Volunteer and Philanthropy Centre (NVPC) and Singapore Land Authority (SLA).
Vanilla Luxury: What is the best advice that your father has given you?
Loh Lik Peng: Being of that generation, my father has always emphasised the importance of respecting others. This translates into the simplest form of treating others the way you would want to be treated. And just having the deepest respect for everyone, despite the mistakes they may have made, and whatever stage they are in life, even down to the valet person. That could be you one day!
2. Ashish Manchharam, Founder and Managing Director of 8M Real Estate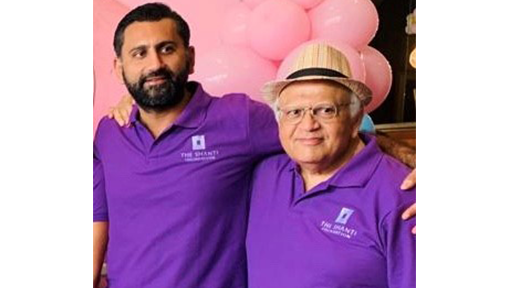 Around 5 years ago, Ashish Manchharam decided to develop his own real estate business, 8M Real Estate. 8M Real Estate started with 1 employee in 2014, after the acquisition of its first property later that year, which was a row of 5 shophouses along Amoy Street. Spending over 1 year talking to various operators, Ashish managed to curate a mixture of 6 quality F&B operators which included bringing in well known F&B operators from New York such as Employees Only and burger joint. Turning around the quiet Amoy Street formed the basis of 8M Real Estate's business and identity and over 5 years, Ashish has successfully managed to acquire 22 properties and grow his team to over 30 people.
Vanilla Luxury: What is the best advice that your father has given you?
Ashish Manchharam: He encouraged me to learn when I was young and gain as much experience as possible, before deciding what business you want to develop. I took on a corporate job where I ended up staying for over 12 years running a team. After which I decided to take the plunge and go at it alone. The lessons from a corporate environment were invaluable when running my own business. My dad's advice to learn helped me with successfully grow and develop my business over the last 5 years.
3. Andrew Bryant, Motivational Speaker, Executive Coach & Leadership Consultant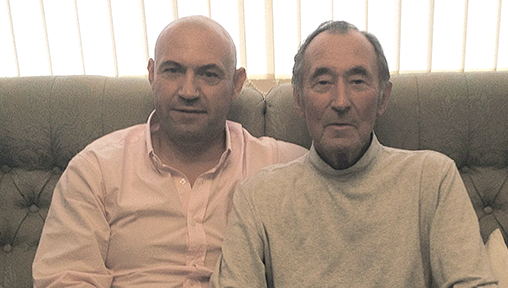 Not just an executive coach and leadership facilitator, Andrew Bryant is also known as the #1 global expert on self-leadership. He started out as a Physiotherapist and then Acupuncturist in the UK, his experience working with athletes to help them get into their peak physical condition had given Andrew the insight that winning wasn't limited to just physical health. Spiritual and mental strength was important as well. Andrew later developed his Self Leadership methodology which delivers Transformation, Ownership and Impact. He is also a best-selling author of two books on Self-Leadership.
Vanilla Luxury: What is the best advice that your father has given you?
Andrew Bryant: The best advice that my Dad, may he rest in peace, gave me was to ask, "Do you want to be right, or do you want to be rich?" The lesson is to be open to other views and perspectives and not be rigid in your approach when it antagonises others.
4. Keith Tan, Co-Founder of Zeemart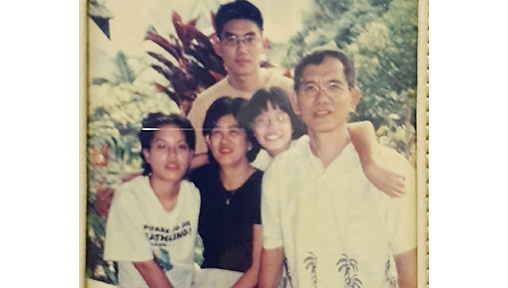 A proud husband and father to two beautiful daughters, Keith Tan is the co-founder of a Zeemart, a B2B platform that's one of the fastest growing F&B procurements in the region with a target to become one of South East Asia's unicorns. Prior to this, Keith had co-founded Comwerks, an interactive agency straight out of university back in 2002. With its growth, it was sold to WPP, the world's largest marketing communications holding group. Keith was also the Executive Creative Director of Wunderman (South East Asia) before venturing out to start Zeemart.
Vanilla Luxury: What is the best advice that your father has given you?
Keith Tan: My dad was a very clean cut, methodological and straightforward man, very different from me, as I am more of a  'right-brained', creative spirit. He was very dedicated to his work and had a very strong work ethic to do things the right way, without short cuts.
I wouldn't be able to single out any 'best advice' that he may have dished out to me, but I would say that his non-compromising approach to work and values, will forever be something that I try to emulate.
He was also a very loving husband and father. This has instilled in me the importance of perspective and work-life balance and helped shaped my attitude towards life and my relationships with my wife and 2 daughters.
Sadly, my father passed away shortly after retiring in 2003 because of a botched surgery. I had just returned from Melbourne for my studies and into the first year of my first start-up at Comwerks.
5. Dato Dr Nicholas Ho, CEO and Executive Director of Seristine Group of Companies & Ultima Horse Club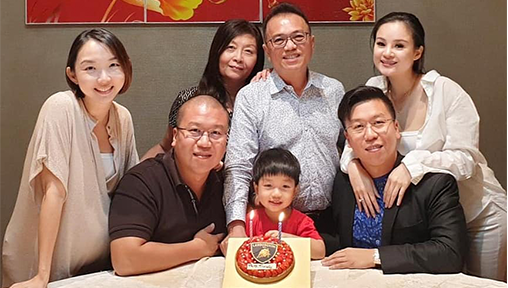 Dato Dr Nicholas Ho is the Group CEO and Executive Director of Seristine Group of Companies, a regional business consortium focused on industries such as Real Estate, Agriculture, Hospitality and Natural Resources in the ASEAN region. Dato Nicholas Ho has officially launched Ultima Horse Club for horse racing and ownership.
A strong believer in 'Giving Back', Seristine Group also has an endowed scholarship with Singapore Management University (SMU) under its name. The group and its business entities have been featured on numerous news media in Singapore and in the region, such as CCTV News, Macau TV, Straits Times and Business Times.
Vanilla Luxury: What is the best advice that your father has given you?
Dato Dr Nicolas Ho: My father has been a businessman for as long as I can remember and he inspired me to walk in his footsteps as an entrepreneur. Till today, he continues to be my pillar of strength, ethics and role model and is someone that I have the utmost respect for.
One of his most valuable advice to me is "to lead by example and empower others" and this belief has transformed how I lead, think and live today as a leader of my organization. By taking the lead while consciously growing my team, respect is earned and the team is inspired to become their best.
Over the years I have seen my staff grow within the organization and they move on to become entrepreneurs themselves in industries like renewable energy and the gaming industry for example. Therefore, I continue to be a strong proponent and advocate of my father's advice as it is fulfilling to see everyone growing together in terms of personal development and within the organization.