Father's Day is coming up and quite quickly folks! Sunday, the 21st of June is when you as a mummy or child will be expected to dole out the best-in-class treatment for the man in your lives. If you've done the usuals - socks, novel boxers or a stunning bottle of wine, this year do it differently by getting him stuff he really (really!) wants. These top presents are guaranteed to have him beaming on Father's Day and the year through!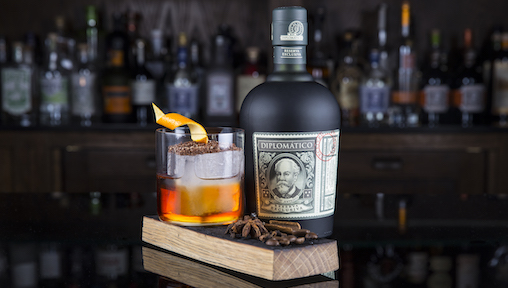 When in doubt, buy him rum! This Father's Day, treat dad to one of Diplomático's multi-award winning premium rums! Diplomático is an independent, family-owned brand that controls the whole production process from field to bottle with a commitment to quality and putting passion and heart into creating superb premium rums.
For Father's Day choose from 3 amazing sets available, put together by the talented team at EC PROOF. The Reserva Exclusiva Drinking Set priced at $85 ($109 value) comes with a 700ml Diplomático Reserva Exclusiva Rum and 2 Old Fashioned (rocks) glasses wrapped up in a beautiful gift box. The Single Vintage 2005 Set costs $175 ($225 value) and holds a 700ml Diplomático Single Vintage 2005 Rum in a gorgeous gift box as well as a 350ml Reserva Exclusiva Rum. For something more luxe, get the Ambassador Set priced at $348 ($398 Value), that has a 700ml Diplomático Ambassador Rum in a beautiful box and a 350ml Reserva Exclusiva Rum along with 2 Crystal Spey 25cl Glasses.
But that's not all! An invitation to attend a virtual rum tasting session hosted by Diplomático's Brand Ambassador, Peter Chua will also be sent out with each purchase. 
A wonderful complete experience not to be missed or easily forgotten that dad will definitely cherish!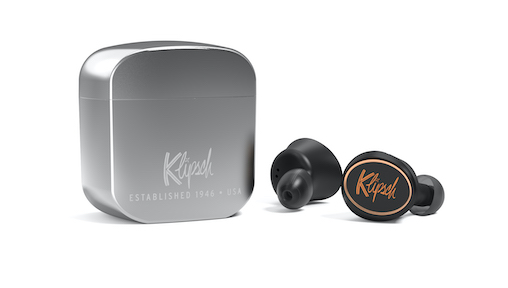 Designed to give users true independence (isn't that what all Daddies want?), Klipsch's T5 True Wireless earphones make for the perfect Father's Day present. With clarity to take calls and listen on the go and up to 8 hours of battery life from a single charge and an additional 24 hours from its brushed-metal charging case, the T5 True Wireless is truly a possession he will prize.
Additional features include four Clear Voice Chat (cVc®) microphones for crystal clear calls and ambient noise reduction, all-new Bluetooth 5 battery efficient chipset for increased signal and range, newly designed snap-fit oval ear tips for unrivalled comfort, and USB-C charging. 
As with all Klipsch in-ear headphones, each Klipsch T5 series of earphones are part of Klipsch's True Comfort™ design, featuring a combination of the brand's patented oval ear tips, small nozzle, patented housing designs and approach angles so they accurately sit inside the ear canal. 
The same advanced acoustic engineering and industrial design from legendary Klipsch home theatre speakers provide the performance, voice and design for the T5 Series earphones. We have a feeling he's going to love this one!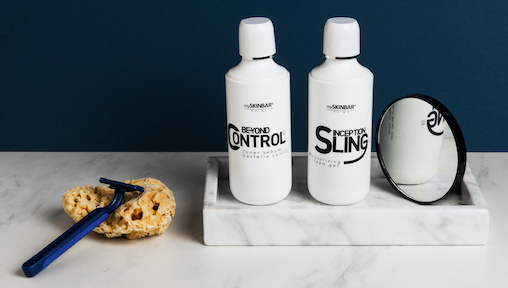 Used up all of Daddy's shaving cream for slime making? Father's Day is the perfect opportunity to up his skin and shaving game with mySKINBAR! A shaving set that includes mySKINBAR's versatile, nature based cleansers that double up as an aftershave and shaving gel and will keep his skin nourished and moisturized. 
The Inception Sling will become his new go-to moisturising foam gel that also serves as a shaving cream. Packed with Vitamin E and a refreshing cucumber scent, the Inception Sling is a universal cleanser, catered for everyone and anyone. Its anti-ageing and hydrating element gently removes excess facial oils, while keeping his face cleansed and rejuvenated!
And to finish up his routine there's a soothing aftershave! Beyond Control is a hydrating toner packed with probiotics to keep the skin's immunity strong. We love the dual useability - all he has to do is pat it on or spray it like a mist on his face to stay fresh and moisturised! This formulation is great for oily or combination skin types as it regulates excess sebum production.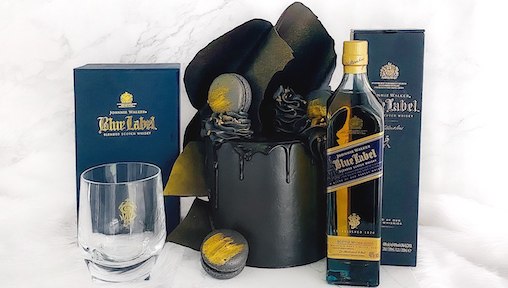 What makes cake even better? Scotch Whiskey and cake! Lisse Cakes are known for their gorgeous custom, gourmet bakes that come with free island-wide delivery. This Father's Day, Lisse Cakes have crafted a gift pack* so daddy can feel that extra bit special! Called 'Alaric x Blue Label', this delectable treat comes in collaboration with Johnnie Walker and MHDSG. Featuring a tall cake that serves 5-8 people, with a 20cl Johnnie Walker Blue Label along with 2 Johnnie Walker engraved crystal glasses! For just $150 nett, and free delivery this is a great way to bring in Father's Day with the special man in your lives. Should you prefer to order in one of their bespoke cakes instead, have a look at Lisse Cakes on Instagram for some delightful inspiration! From Lemon Pistachio to the super popular Earl Grey Lavender, you're sure to find something that will make Daddy's day - exceptionally sweet!
*Pre-order ends on 14th June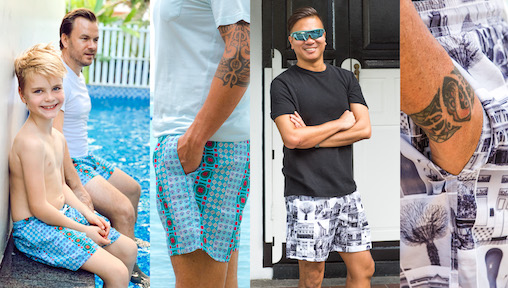 Possibly the coolest shorts in town, these eco-friendly swim shorts have been designed by Singapore's very own artist, Sandra Macheroux. Sandra is known for her talent of capturing Singapore's raw and unique beauty and turning it into stunning art prints, coasters, gifts and keepsakes. 
A wearable form of Sandra's popular collages, the Mann-Oh-Mann eco-friendly swim shorts make for the perfect Father's Day gift this year. Created out of recycled plastic bottles these shorts are super comfortable and eye-catching - both a celebration of Singapore and the environment we live in! 
Sandra Macheroux designed these unique pieces by creatively combining her Singapore street photography into fun collages. The artwork was then printed on fabric made of recycled plastic bottles using water-based ink.
You can also get similar ones for both daddy and son! Available in 2 designs for men and 3 for boys, these fun shorts come in a matching drawstring pouch. Sustainable wearable art at an affordable price - what's not to love!
Psst, you also get $10 off your purchase until Father's Day. Price off applied automatically on site. Free island-wide Shipping!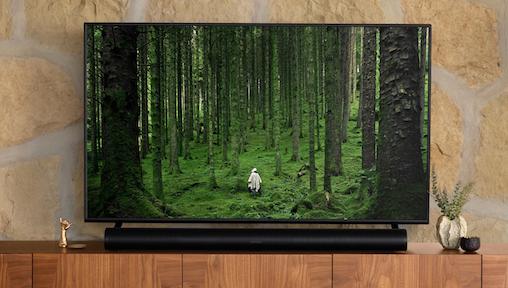 Want to make Father's Day ex-traaa special? We'd highly recommend investing in the snazziest smart soundbar till date  - the Sonos Arc. With smart, adaptable, cinema-quality sound, support for Dolby Atmos, and multiple voice assistants, Arc sets a new standard for premium home theatre sound. More than just a soundbar, Arc brings brilliant sound to anything you can stream, tuned for what's playing from the TV  to music, podcasts and radio when the TV is off. 
Tuned in partnership with Oscar-winning mixing engineers, Arc adjusts its sound profile through software, based on the home theatre set-up and what's playing, whether stereo, Dolby Audio 5.1, or Dolby Atmos.
And if you're worried that Mum won't like another bulky electronic item in the house, the Arc comes in matte black and matte white and it will fit in elegantly within any home. Movie nights will never be the same again - for daddy and the kiddos!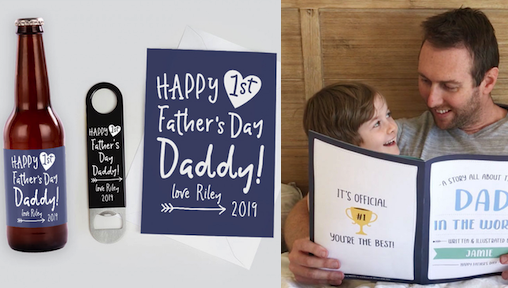 What's Father's Day without some prerequisite cheeky t-shirts and Daddy coupons? From Stubby Holders to Beer Bottle Labels, including one that says 'To the World's Best Fart(h)er', you're sure to hit gold at this repository of everything personalised! 
For some real 'aww' moments we'd suggest getting a Best Dad Activity Booklet that kids will love to work on for their Daddy dearest. This double-sided A5 greeting card includes space inside for your child to write about their Dad and includes a nice large area for them to create a drawing of them. 
Too busy to create your own handmade vouchers? Make things easy with their personalised Voucher Book that can be customised with a special message on the cover. 
Dad will love redeeming all of the gifts inside, including breakfast in bed, a back massage, date night with mum and big bear cuddles with the kids!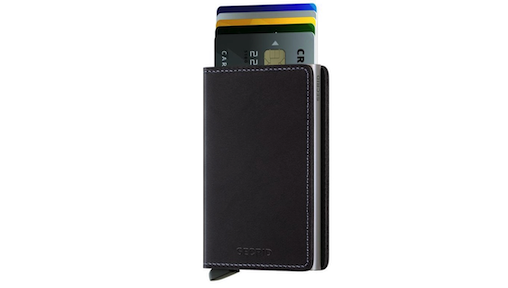 Is Daddy tired of bending and breaking all his credit cards? Classic style wallets look fab but with regular use and sitting, lead to bending and breakage of cards. That's why the wallets at Secrid are so cool! Practical and a fashion statement this version is a timeless all-purpose leather with a natural glossy finish that fits every style. Made in Holland and with Italian cowhide, this beauty comes in corrected grain leather and its slim profile fits perfectly into every pocket. The generously cut leather holds at least an additional six cards, banknotes and business cards.
The patented mechanism allows you to slide out your cards with one simple motion, ready for immediate use. And it also keeps your cards safe! Not only does the aluminium protect from bending, but breaking it also ensures against unwanted wireless communication.