Looking for places that serve farm-to-table fresh produce? Or just somewhere to bring the little ones over the weekend? These farms feature delectable food made from ingredients from their own backyard! Visits to these farms can also prove to be educational for the kids who will get to learn about healthy eating while having a little fun with the farm animals.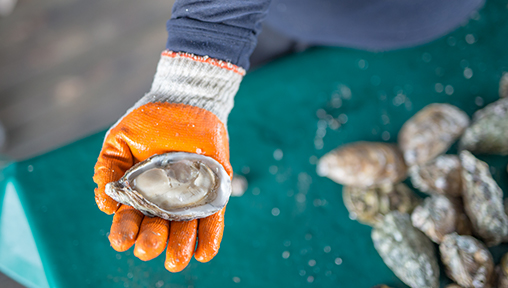 Oysters are only as good as that they are fresh. Sea Farmers at Ubin specialise in possibly the freshest live oysters you can find in Singapore. These oysters are delivered from farm to table on the same day "live and kicking" in their shells.
Having adopted an off-bottom farming method, the oysters are encouraged to grow less shell and more meat. Hence, the oysters are plump and juicy. Their oysters are well-appreciated by connoisseurs and easy to eat for beginners.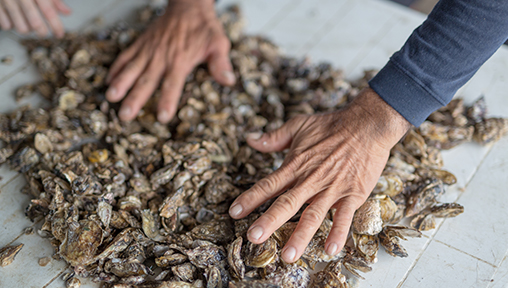 The oysters come in a few varieties, each with a distinctive taste. Harvested at a smaller size, "Sweetheart" is the sweetest and a nice mouth-full. "Romeo" is a balance between sweet and briny. Chew down the freshness of the sea with a few good crunchy bites. If you like them huge and enjoy the sensation of the sea exploding in your mouth, go ahead and choose the jumbo size!
To preserve freshness, the oysters are delivered un-shucked. The simple reason is that the oyster dies seconds after shucking, and oysters ought to be enjoyed while they are fresh.
Address: Pulau Ubin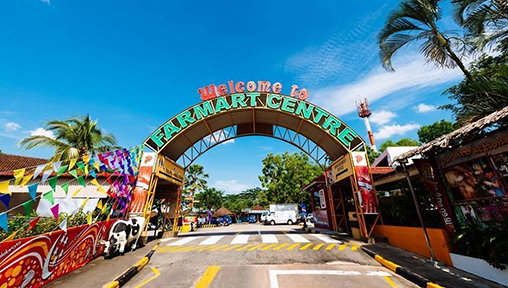 Far away from the city life, Farmart Centre brings back nostalgic memories for those who have experienced living in kampongs or villages during Singapore's early years as a nation. For the rest of us, it gives us a chance to experience what the kampong spirit was; traditional hot wok zi char, hot grilled BBQ chicken wings, otah otah and satay! Is your mouth watering yet?
The centre also has an animal corner over the weekends where visitors can interact with and feed the farm animals including Goats, Rabbits, Bullfrogs, Tortoises and many more.
Another highlight is Uncle William who is Farmart Centre's only comprehensive Farm Tours operator. He conducts a variety of interesting and educational tours where visitors can gain more knowledge about the different farms around Kranji.
FInally, shopping can be done here for farm fresh chicken and quail eggs, live seafood, landscape plants, and pets.
Address: 67 Sungei Tengah Road, Singapore 699008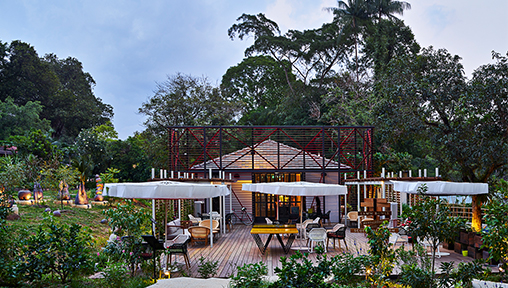 Open Farm Community creates a unique farm to table experience by bringing together the local farming spirit, creative chefs, and an innovative dining concept. Chef Ryan Clift focuses on locally-sourced, seasonal, and innovative dishes.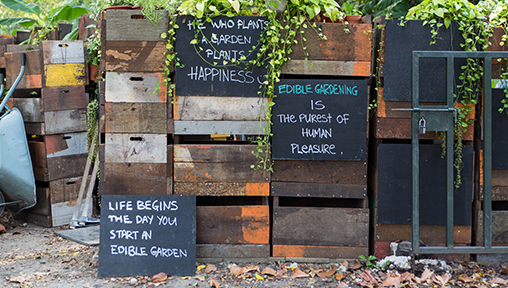 In conjunction with Edible Garden City, the farm champions the "Grow Your Own Food" Movement considering SIngapore's land scarcity issues. They encourage citizens to grow their own produce in under-utilized spaces like rooftops and sidewalks. If everyone did so, Singapore would be less dependent on imports.
Address: 130E Minden Road, Singapore 248819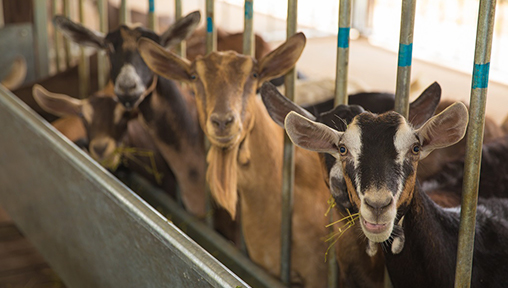 Hay Dairies is the only goat farm in Singapore since in 1988. The farm holds over 800 goats of mixed breed with origin heritage from Minnesota, United States. The goats in Hay Dairies are fed with Alfalfa Hay from United States which is high in protein, minerals and is free from Genetically Modified Organism (GMO). The goats are also kept in roomy large barns with lots of natural light and air.
The farm uses the latest milking, pasteurising process and bottling machines to produce fresh goat milk for sale to customers through direct farm purchase, home delivery or selected store outlets in Singapore.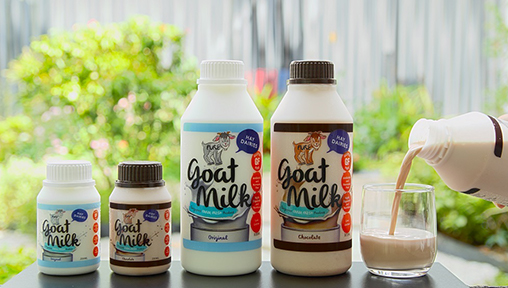 Milking takes place once a day, in the very early morning till about 10:30am. On average, each goat produces around 3 litres of milk a day only. You can also have a hands-on experience of feeding the goats by purchasing some Alfalfa Hay at just SGD 5 per packet.
Address: 3 Lim Chu Kang Lane 4, Singapore 718859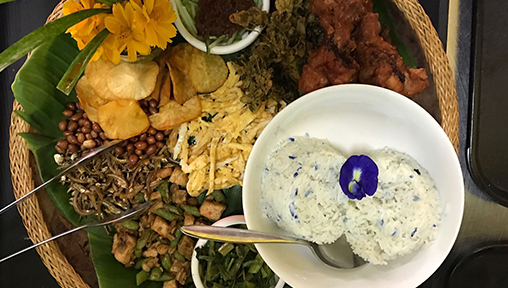 Bollywood Veggies takes farm-to-table to a whole new level. Poison Ivy Bistro serves the most amazing Nasi Lemak Platter and Warrior's Favourites (chicken curry, fish and mixed vegetables) with generous portions. Not only is their food great for sharing with family and friends, many of their ingredients are sourced from local farms and the weekend special menu features seasonal veggies grown in-house.
All their produce is planet-friendly, meaning no chemical fertilisers, pesticides, growth hormones, or genetic modification. At any given time, their farm is full of edible plants growing in the hundreds. These include sweet potato, tapioca, bitter gourd, lady's fingers, pumpkin, fig and many more. There is also a wide range of herbs such as dill, basil and lemongrass. Some of this produce is sold in their little kampung shop.
Upcoming event: A crash course in gardening and farm-to-table cooking on 30th September 2017
Address: 100 Neo Tiew Road, Singapore 719026