Eyelash extensions are possibly the easiest way to wake up looking gorgeous! Not only can lash extensions save you the time you spend on your makeup, they also give you that wide-eyed, awakened look that is hard to get from just eyeliner or mascara.
Want to know where you can get the best eyelash extensions in Singapore? These top salons provide best in class service along with the latest lash techniques and products to give you long-lasting results. Happy fluttery lashes!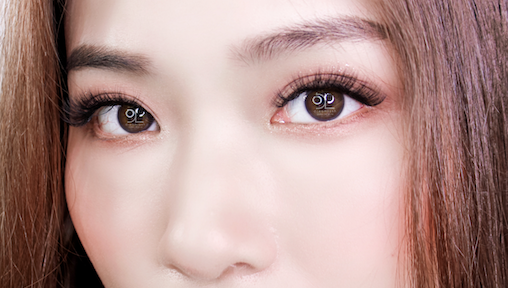 Established in 2013, Dreamlash Korea is a premium Korean Eyelash Extension studio that focuses on creating the perfect lash design for every client by using the most advanced but extremely safe techniques developed in Korea. Their mission is to bring in the most "Natural & Safe Korean Lash Trends" to everyone in Singapore.
Dreamlash Korea understands that every woman was born with a unique eye shape, therefore, all the lash designs are customisable to ensure the best outcome.
Dreamlash Korea extensions are different from traditional eyelash extensions that could potentially damage natural lashes. Every strand of lashes is planted at a safe distance from your lash line to allow continual growth of your original lash and the length and curls used in the extensions is designed such that it does not weigh down the natural lashes. This unique technique prevents the natural lash from premature falling and ensures customers feel absolutely comfortable while having the extensions on.
Opt-in for Korean Classic Extensions for an ultra-natural everyday look, Korea Volume and Magic Volume for fluffy looking lashes, or Ultra Volume for a more glamorous effect.
Apart from eyelash extensions services, Dreamlash also offers Filler Lash Lift and Tint, Semi-permanent makeup (Eyebrow Embroidery | Eyeliner Embroidery), and Nano Eyelash Regrowth Procedure. All services are available for both genders (male & female). Pssst.... 20% OFF for first-time customers!
Dreamlash Korea. Citylink Mall, 1 Raffles Link, #B1-09A, 039393, Compass One, 1 Sengkang Square, #04-24, 545078 and Guoco Tower, 7 Wallich Street, #B1-13, 078884. Phone +65 88098846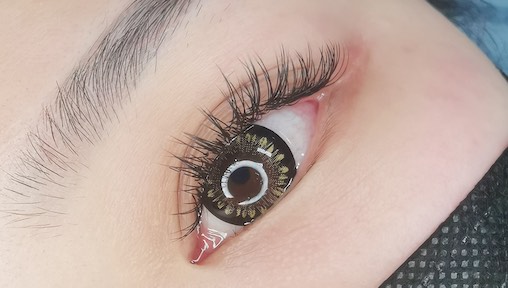 Did you know that eyebrow embroidery experts Highbrow also do the best eyelash extensions in Singapore? With a list of over 10,000 happy customers, Highbrow is now known for their natural-looking eyelash extensions. 
You can expect to be served by a team of professionally qualified lash artists who will design a comfortable set of lashes that is most suitable for your eyes while protecting your natural lashes. From natural faux mink lash, volume lashes, camellia lashes, flat lashes to activated charcoal lashes, you'll find a wide variety of the latest lash techniques at Highbrow. 
With all of their products designed and produced in Korea, Highbrow promises that their lash and glue quality is superior. Their eyelash extensions artists specialise in great lashing techniques, such as separation and application. You'll notice that results showcase beautiful eyelash extensions that you'll want to flaunt but the safe removal will ensure your own natural lashes aren't harmed at all! 
Their long-standing and popular Cirrus Lash gives a volumizing and mild-dramatic effect by applying 3-6 strands of soft single lashes onto your natural lashes. The best part? You'll get an eyeliner effect so this treatment does away with both mascara and eyeliner in one go! 
The latest eyelash extension technique, YY lash can create the same effect as volume lash. A perfect YY eyelash consists of four individual eyelashes woven together, 0.05 or 0.07mm and is convenient as it saves time and creates a new eyelash style. 
You can also try Clover lash, a premade lash that can create a 3D natural volume lash effect in a range of brown and black colour shades. If you prefer thicker single lashes that are soft, try the Black Pearl Lash - single lashes full of character and volume. Needless to say, there's plenty on Highbrow's eyelash extension menu to keep your lashes looking beautiful, all year long! 
Highbrow, The Star Vista, Capitol Piazza and Parkway Parade. Phone (+65) 8798 8988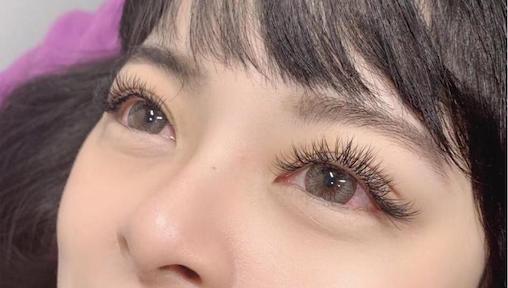 Short on time? What if we told you that you could get the best eyelash extensions in Singapore along with nail and spa services? Following a strong foundation of 23 years in the beauty industry, Ms Ho and her daughter, Lynn Lim, launched Shugar Prestige at The Paragon in Mar 2018. In a quest to elevate the standards of their beauty and spa services the salon was founded to provide a comprehensive range of treatments with a touch of luxury. 
Conveniently located in the heart of Orchard Road, Shugar's beautiful and elegant environment will instantly soothe you into a relaxed state for an enjoyable and memorable complete salon experience. 
Shugar Prestige offers individual, strand by strand, 3D and 6D extensions. They use super-soft hair from Japan and the glue that we use is also gentle on the eyes - no going home with irritated eyes anymore! 
If you want a complete va-va-voom effect, opt for their cluster eyelash extensions that include a range of premium and pure mink lashes to give you that wide-eyed, awakened, always perfect look! 
With 1st trial prices starting as low as $98 for unlimited strands, there's no reason to stop yourself from getting those luscious extensions. And don't forget to indulge in the city's most comprehensive spa menu while you are there! 
Shugar Prestige. 290 Orchard Road, Paragon #05-08A. Singapore 238859. Phone: (+65) 6732 2298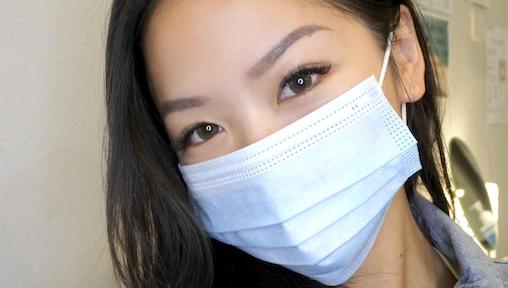 Japanese-style in service and its setting, Graceous is one of the top eyelash extensions salons in Singapore. At Graceous, a curated team of stylists from Japan will ensure that your eyelash extensions experience is enjoyable and fuss-free. Every lash treatment starts with examining your eyelash condition and determining your eye shape before suggesting the eyelash design that is perfect for you! 
Their eyelash extensions and eyelash glue are imported from Japan and tested to last in Singapore's weather. Using only the best quality of lashes from Japan - light, strong and durable - these have the feel of natural lashes. And with the right combination of type of lash, number of lashes and intensity of curl, you can customise your look to match your lifestyle. 
The top of the class offering at Graceous, Perfect Lash comes with patented technology from Japan. Perfect Lash is super lightweight, stronger and lasts longer than normal lashes. Each lash extension is a double lash fan that is applied to one single natural eyelash. It comes in 4 curl varieties to choose from – J, C, SC and D type curls, this helps to create a more voluminous look than classic single lashes while minimizing the burden on your natural lashes. Satisfied with 160 (80:80) lashes or do you prefer the bold look of 280 (140:140) lashes? Simply talk to the highly experienced team at Graceous and step closer to fluttery, long-lasting lashes!
Graceous. Whatsapp at (+65) 8699 6045 for the River Valley outlet and (+65) 8799 2454 for the Outram Park outlet.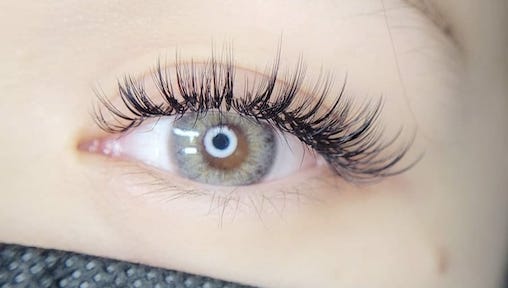 Jo Artysan provides professional eyelash extensions services with truly refined workmanship. Every client who walks out of the studio can expect lightweight, high quality and comfortable lashes! Not only do clients go home with beautiful fluttery lashes, gone are the times where clients feel an itch or worry about their lashes breaking with their advanced extensions artistry. 
At Jo Artysan, all lash services are unlimited and extended individually strand by strand to maximise lash health and to make the best bang out of your buck!  
If you are looking for a natural look, try their lightweight Niu Niu lash (2D) or go for their Fairy Volume lash (3D-4D) for a fuller, makeup ready look! 
Jo Artysan goes beyond beautifying their clients, expect a heartfelt and personal experience during every treatment.
Jo Artysan is also pleased to announce their relocation to their brand new flagship store in TripleOne Somerset - one that the team has invested months and months of heart and energy to create a luxurious space that their customers can fully indulge in its comfort and exclusivity. Appointments are required so do book ahead in advance to secure your slots!
Jo Artysan. 111 Somerset Road, TripleOne Somerset. #02-44 to #02-48 Singapore 238164. Phone (+65) 8889 2880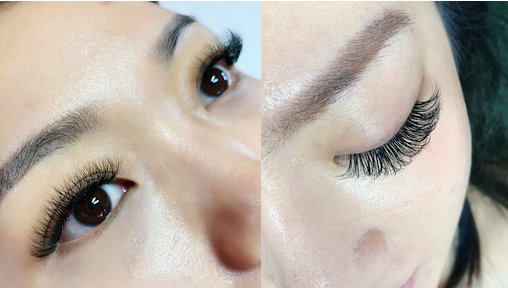 This award-winning salon is nestled in a beautifully renovated shophouse in Katong. Specialists in eyelash extensions and lash lift services, EyeFringed will give you extensions that are customisable to your desired look - length, curl, thickness or natural vs. dramatic, you'll get exactly what you are hoping to achieve at Eye Fringed. 
The EF (Eyefringed) signature volume is a highly popular service that includes premium, high-quality self-manufactured lashes that are based on years of customer experience. Lighter, softer yet darker and bolder lash per strand compared to conventional extensions - this eyelash extension is able to create an eyeliner effect in spite of its natural look.
The ability to self-manufacture in their own factory also makes EyeFringed one of the most affordable eyelash extension salons in Singapore. 
They are also one of the few eyelash extension salons in Singapore to provide premium memory foam mattress toppers and ergonomic pillows. Sit back, relax and watch as they transform you - lash by effortlessly fluttery lash! 
EyeFringed, Booking mandatory via WhatsApp (+65) 9114 0999, or click wa.me/6591140999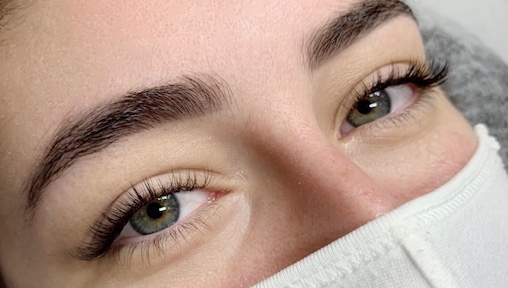 Delivering consistently on value and personalised experience, The Lash Company are amongst the leading eyelash extension salons in Singapore. 
Hate redoing your lashes? This eyelash extension salon gives you the advantage of getting refills done every 3-4 weeks without redoing a new set. The Lash Company is also able to do refills for lashes from other salons with an additional fee. 
All lash treatments include a deep cleansing lash spa to remove all residue and to ensure a clean lash line. Each lash set is customized according to your natural eyelash health, routine and style preference. A hydrating collagen eye mask is also part of the experience and helps to calm and soothe the eye area. You'll even get to take home an aftercare kit to help you care for your new lashes!
The Lash Company's speciality lies in their 2D Volume Lashes that give you a dramatic flair complete with thickness and fluff! 2D Volume achieves ultimate definition with an all-around full look, balancing elegance and extravagance. 
The Lash Company, Katong Phone:  (+65) 9113 7675, and 27B Lor Liput Singapore 277738. Phone: (+65) +65 91440377