On our recent visit to Istanbul, we were looking for everything that the locals indulge in; right from understanding more about the country, to local establishments where locals shopped and dined at, and our partners in this quest in Istanbul were Amaze by Neon.
Amaze by Neon is a bespoke travel experience company that allows you to tailor your itinerary to suit your needs with advice from their travel consultants.
Our day started at 9am when a luxury van and a guide who spoke perfect English - in a country where at specific places we did not even find a single English-speaking person - came to pick us up from our hotel.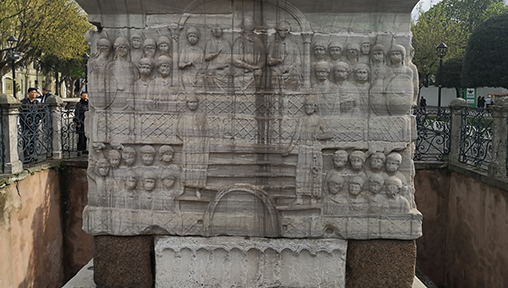 Sultanahmet Meydani
Our tour started with a walk of the Hippodrome of Constantinople or the now Sultanahmet Meydani with a quick visit to the Serpent column and the Obelisk of Theodosius which almost dates back to 1425 BC. It was interesting to look at the bas-reliefs upclose on the marble pedestal that dated to the time of the obelisk's re-erection in Constantinople.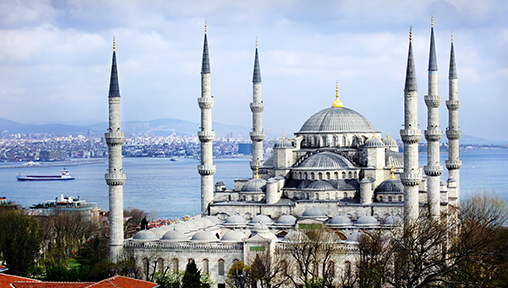 The Blue Mosque
Built in the 17th century, this mosque was built with six minarets instead of the standard four in order to reassert Ottoman power. Moreover, the construction site chosen was right next to the primary imperial mosque of the time, The Hagia Sophia. The architect for the Blue Mosque, Sedefkar Mehmed Aga was a student of Sinan whose apprentice also designed the Taj Mahal in India at almost the same time. The Blue Mosque still operates as a place of worship in addition to being an attraction for the visitors.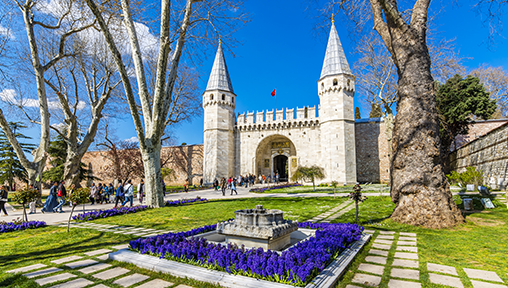 Topkapi Palace
This 15th-century palace is now a museum and gets one acquainted to the Ottoman way of living. The Sultan lived in the innermost courtyard with the women living in a dedicated harem area. The harem was controlled by the Sultan's mother in all matters. This palace museum now also holds artefacts ranging from Ottoman clocks, weapons going all the way to sacred relics of Prophet Muhammad. Along with this the palace museum also offers exclusive views of the Bosphorous and access to numerous artworks in the form of Iznik Tile works.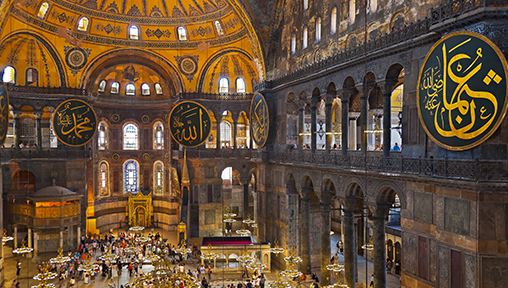 Hagia Sophia
Now how often does one come across a Cathedral dating back to 537 AD, which at that time was the world's largest building, turned into a mosque, turned into a museum, turned into a Unesco World Heritage site? We believe it only happens once in a lifetime. Not only has it withstood the test of nearly 1,500 years but also numerous earthquakes in the area, making it one of the finest works of the Byzantine Architecture.
Lunch at Four Seasons Sultanahmet
Our guide Omer from Amaze by Neon took us to lunch at the Four Seasons Sultanahmet that had a huge spread of Turkish and Meditteranean Cuisine and was absolutely delicious.
The brunch spread offered more than you can count in a beautiful courtyard and the weather could have been the highlight for the day if not for the beautiful architecture drenched in years of history that surrounded it.
A must-try is their baklava that we still think is one of the best hand-made ones in Turkey that is not too sweet.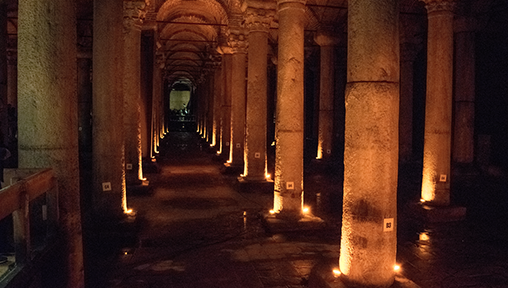 Basilica Cistern
Another huge reason we loved our tour with Amaze by Neon was that though there were endless queues to enter at each of the locations, Amaze by Neon helped us bypass most of them quickly allowing us to make the most of our day in Istanbul.
This cistern is one of many sleeping under the erstwhile city, Constantinople. Built with old marble columns of once Basilica, the cistern also consists of two marble blocks carved with Medusa's visage which has added more bang for one's buck. Imagine seeing Medusa eye to eye?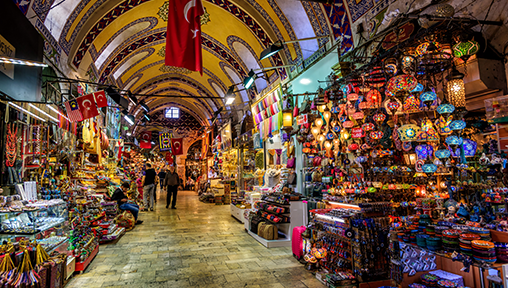 The Grand Bazaar
Perhaps one of the oldest known malls to man, The Grand Bazaar houses more than 4,000 shops selling everything from Turkish Evil Eyes, Mosaic Ottoman Lamps to Iranian Saffron. If you wish to pick some quick souvenirs for home, this could be the best place but be prepared to bargain hard!
This marked the end of our day tour. A day that was very well spent learning and understanding the local culture with extremely efficient use and respect for our limited time which holds true for a lot of tourists.
Along with being well-informed, our tour guide, Omer, was extremely passionate and that kept us on our toes to know more about the place.
The tour guides from Amaze by Neon are at your service should you plan to visit Turkey anytime soon!