fashion
Experience Timeless Fashion at Armani/Silos
Published Date
: 18 Apr 2018 10:00

Explore the exhibits at this fashion art museum in Milan dedicated to the Armani style
By Claudia Lee
Stepping into Armani/Silos, I was overcome with excitement. The compound was sleek and modern with discreet counters and souvenir shops. Elegant like how you would imagine a museum by Armani would be. It appeared to be a place where preservation occurred and that's how I knew this place would be full of hidden gems that were waiting to be discovered.
The museum that houses selected designs from the 1980s till date is divided into 4 themes - Daywear, Exoticism, Colour Schemes, and Light. Walking through the different themes, you witnessed the versatility in the designs by Armani and how he expertly straddled the line between masculinity and femininity in his designs, pioneering a new way of dressing for women.
As you traversed through the 4 themes, it was akin to going through different realms of Armani's design chamber, showing the world a glimpse into what inspired him and in turn inspiring others.
1. Daywear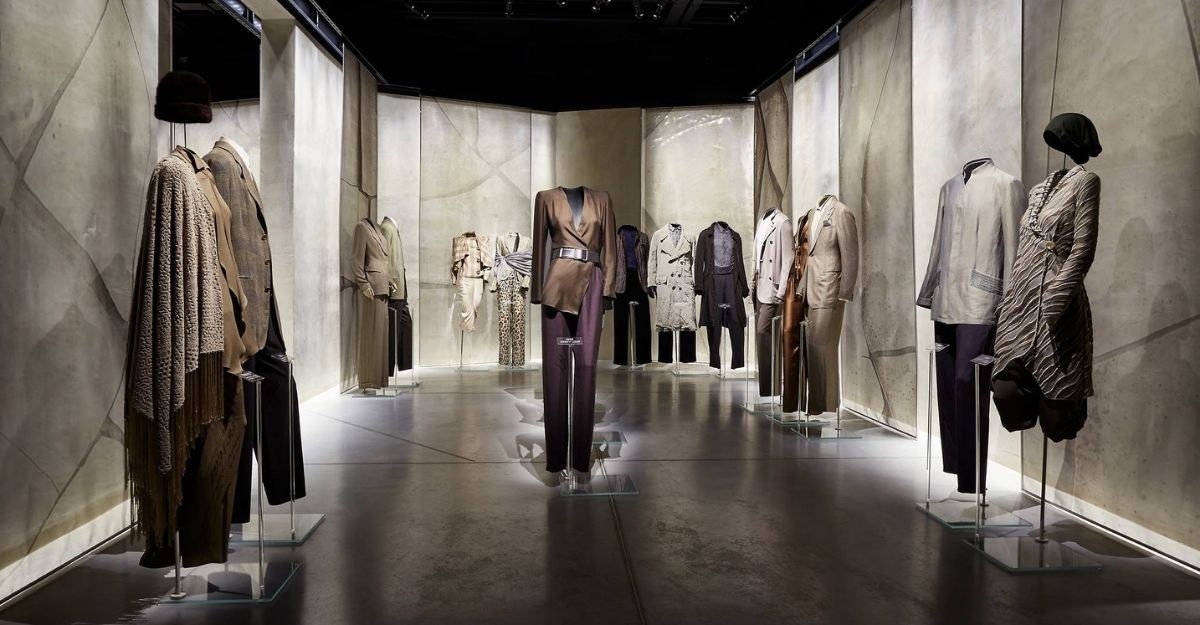 Source: Armani/Silos Facebook
In this theme, a lot of neutral colours were used and feminine embellishments added to the tailoring to balance out the masculinity. For Armani, the devil was in the details, and every
detail that he added was unique and timeless. Whilst walking through this section, I couldn't help but begin to plan which kind of outfits would fit into my daily routine. The magic of it all was that despite the dates of the collection stated on chic acrylic stands, everything was so timeless, you could imagine wearing it in 1994 and 2018 alike.
2. Exoticism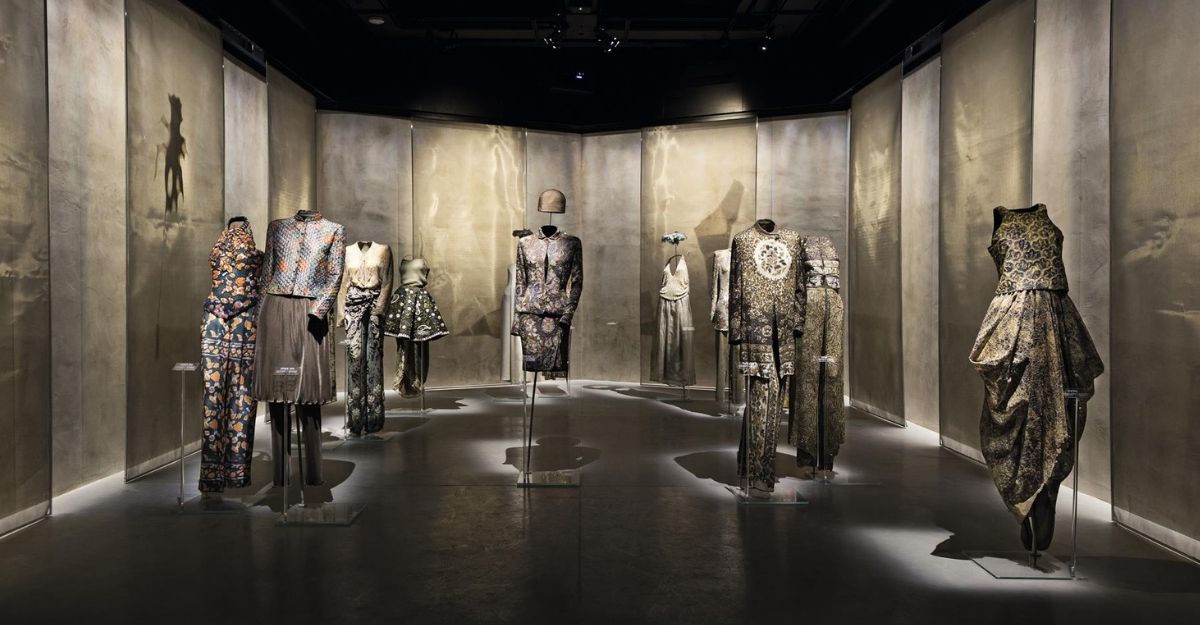 Source: Armani/Silos Facebook
Once you enter the second level, you see a distinct change in style. Where on the Daywear level everything was understated elegance, in Exoticism there begun to be more frivolous details found on silk dresses. The pieces were significantly dressier and more elaborate with details such as sequins, fringe and lace.
As its name suggests, there was more colour in this section and there was an influence of the oriental culture present in his designs. The accessories were also bold, using various materials to complete different looks. The materials used have been seen in recent trends such as the use of shells, sequins, even wood in handbags, embroidered clutches, and slippers.
3. Colour Schemes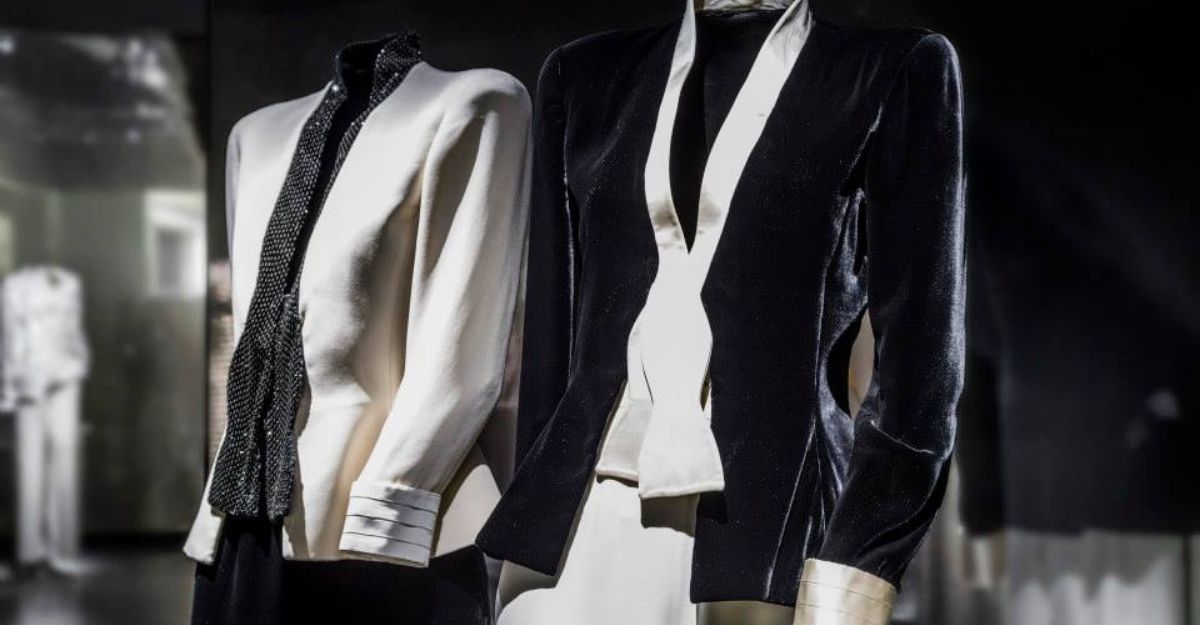 Source: Armani/Silos
While there has been more colour witnessed in the previous theme, on this level all his designs were grouped into various colour themes. Of course, it began with Pantone's Colour of this Year - violet - and transitioned to red before it ended in black and white. In all the different colour schemes, all sorts of silhouettes were present, from flowy dresses to structured tailoring.
4. Light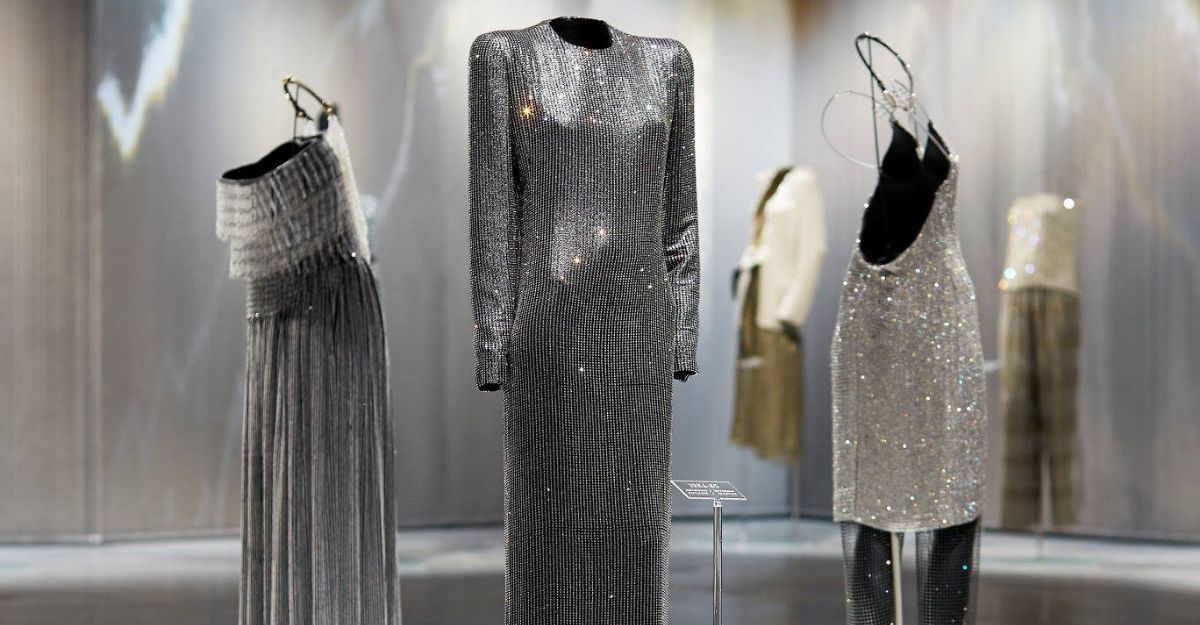 Source: Armani/Silos Facebook
Surprisingly, this theme isn't about light pastel colours but literally revolves around the concept of playing with light. This theme was filled with so many dream-come-true pieces heavily embellished with sequins under spotlights that the name was so aptly given as it was truly like seeing lights.
The pieces were elegant, feminine and it felt like a celebration for all the beauty that can be found in women. All the pieces were meant to represent life milestones such as dresses you would wear for weddings, anniversaries, and anything worth remembering really. It was a sight to behold and a perfect end to the wonderful journey through Armani's archives.
Claudia Lee currently studies Fashion Marketing and Merchandising at Raffles College of Higher Education. She aspires to be part of the New York fashion scene.