Florine Eppe Beauloye is an award-winning digital entrepreneur, an accomplished international marketing strategist and the author of the book "Shine: Digital Craftsmanship for Modern Luxury Brands" praised by industry leaders from Google, Facebook, LinkedIn and more.
She is the co-founder and CEO of mOOnshot digital, a boutique creative and digital marketing agency for lifestyle and luxury brand and the Editor in Chief of Luxe Digital, an online publication exploring the digital transformation of the luxury industry. She is also a regular guest speaker at universities, international events and conferences.
Vanilla Luxury: What inspired you to become an Entrepreneur?
I always kind of knew I would have my own business one day. Today, I manage a group of brilliant minds around the globe.
Part of being a successful entrepreneur is being able to recognise the opportunities around you. Through my experiences, I noticed a gap in the market for a boutique creative and digital agency specialising in lifestyle and modern luxury brands. I jumped at the market opportunity, and from there, the trajectory of my business and my career all happened very organically.
Driving positive change is definitely another powerful motivator for me. Whether it's through keynotes, custom training, writing or bespoke consulting services, I love that I can inspire and empower people and brands to shine brighter and realise their full potential through digital innovation.
Vanilla Luxury: Your biggest challenge as an entrepreneur?
Entrepreneurship is a bumpy road at times. But I look at challenges as enlightening lessons and opportunities to grow. How you decide to approach those insightful experiences is what will ultimately define your success.
One of the most important distinctions I remind myself of on a regular basis is to work "on" my business rather than "in" my business. It's an important distinction to make. If you become too heavily immersed in managing day-to-day operations, the distractions will prevent you from realising your long-term vision. As a leader, you need to be able to step back in order to gain the clarity and perspective needed to move your business forward. Don't be too overprotective of your business. By keeping your mind open to new ideas from your team, you make space for your business to embrace novel opportunities and fuel growth.
Jumping outside of your comfort zone is always hard, but when you dare to push through and are able to make a difference, you will have that rewarding sense of fulfilment. Entrepreneurship is an amazing journey and the excitement it holds is definitely worth it!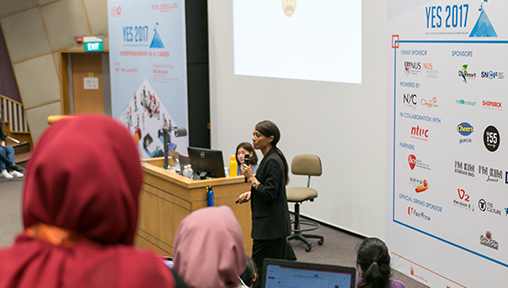 Vanilla Luxury: Why did you pick Singapore to start your business?
I first visited Singapore in 2004 and loved it. When I relocated here 7 years later, Singapore had transformed into a sophisticated business hub.
Singapore might be small but I like how easy it is to do business here. It is modern, safe, well positioned in the region, easy to get around and very efficient.
Singapore has an attractive tax regime, top-notch infrastructures, a stable economic environment, and a culture built around nurturing and supporting growth. I am amazed to see how much resources, networking opportunities and support are available. I enjoy being part of that thriving entrepreneurial ecosystem and inspiring multicultural community.
Vanilla Luxury: What advice would you give an expat looking to start their own business in Singapore?
There isn't such a thing as "the perfect moment" to pursue a dream and start your business. Go for it now. The key to sustainable growth and success is knowledge. Wake up curious and determined to be better every day.
Being an entrepreneur means synthesising new ideas from diverse fields and perspectives, so I like to remind aspiring entrepreneurs how important it is to not place limitations on the connections they make and the perspectives they seek. Sometimes, the best advice or insight can come from someone outside of your existing community. Build a trusted network of connections. You must take the time to attend local events and network, even when you feel you have a million other things to do. The collaborations and connections that can be gained are invaluable.
Build a support system of mentors and people who will hold you accountable to being the best version of yourself. Be confident. Be vulnerable and authentic but resilient. Stay connected to the essence of who you are, pause to ponder and wonder, and don't forget to take care of yourself along the way. Entrepreneurship is a marathon, not a sprint. So make sure to enjoy the long run.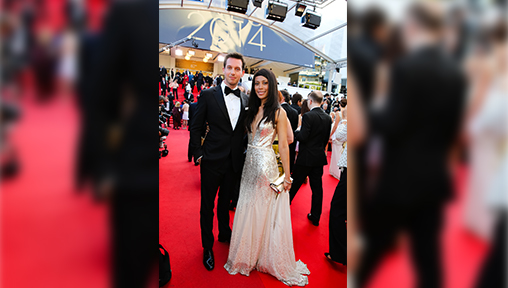 Vanilla Luxury: What does luxury mean to you?
To me, luxury isn't about buying expensive things, nor is it superficial. It is about the desire to experience memorable and meaningful moments. I love the thought of being a part of that dream.
Even though I like heritage luxury brands, I also love discovering new modern luxury brands. Especially those that are socially conscious -- combining sustainable thinking with luxury savoir-faire to redefine the industry and drive positive change in the world.
To me, luxury is craftsmanship and excellence. Luxury is emotional and personal. Luxury is unique and experiential. Some of my most luxurious experiences were actually moments that money cannot buy -- for example, walking the red carpet at Le Festival de Cannes among Hollywood celebrities.