If you're living in sunny island Singapore, like myself, I am sure you're thinking about striking off "This Summer!" and replacing it with "EVERY DAY!". Humidity is the biggest culprit for frizzy hair and can be a real struggle for many ladies. I hope to help eliminate some of your struggles with frizzy hair by sharing some of my favourite summer hairstyles, dos and don'ts, hair care tips, and a few award-winning anti-frizz products that actually live up to their claims.
A Good Haircut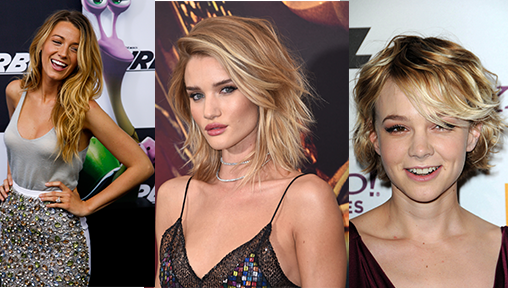 As a hairdresser, I can never stress enough the importance of a good haircut. This season, blunt cuts are making way for soft layers and textures. Expect lots of movement and volume too.
If your hair is naturally straight, getting a perm is a good way to accentuate a layered haircut for movement, volume and easier manageability.   
If you have dry hair ends, now is the best time to get rid of them. Remember hair growth and healthy hair is beautiful hair.
Dos & Don'ts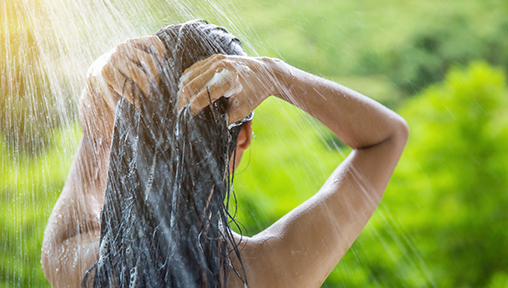 Do wet your hair before getting into the pool or sea.
Frizzy hair is generally high in porosity. Wetting them before swimming will greatly reduce the amount of chlorine and salt that get absorbed into your hair. 
Don't shampoo your hair immediately after a swim.
To prevent unnecessary hair breakage, my usual advice is to rinse your hair right after a swim. Apply some conditioner, run through your hair with fingers to remove any tangling, rinse off and style as usual. 
Do treat your hair with a good anti-frizz hair mask.
Our hair is subject to wear and tear just like any other fibres. Treating them with a hair mask will extend their shine and durability.  
Don't shampoo your hair every day.
The same wear and tear logic apply here. If your scalp gets oily easily or your lifestyle causes you to perspire a lot, a good alternative to shampooing is rinsing hair with cold water and finishing it with some light conditioner at the ends.
Do use cold water when shampooing or rinsing your hair.
The hair cuticle is made up of overlapping scales. Hot water causes them to expand which increases frizziness.
Don't blow your hair half-dry.
Either leave your hair to dry on its own (allowing the natural shape to form) or blow dry completely (manipulating your desired finishing). Half drying always causes more fly-way hair.
Katherine's Favourite Products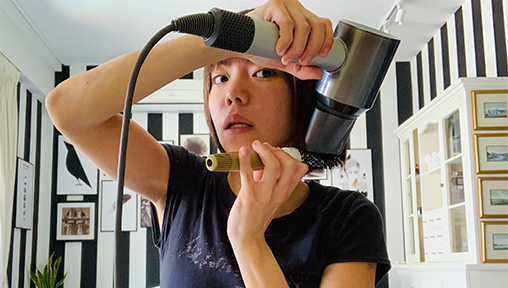 Dyson Hairdryer – Its digital drying technology smooths out hair cuticles way more efficiently than any other hairdryer that I have ever laid my hands on. It's life-changing and there's no turning back for me.
Living Proof Anti Frizz shampoo & conditioner – Powered by their patented Healthy Hair Molecule (OFPMA). Blocks humidity, smooths hair and helps repel dirt and oil to keep hair cleaner, longer.
Moroccan Oil Frizz Control - Specifically formulated for all hair types. Its weather-resistant properties leave hair feeling weightless and smooth.
Shiseido Professional Airy Flow Treatment for Unruly Hair - I love how this treatment adds softness and bounce to dull frizzy hair. Also, I dig its mild floral scent with a hint of earl grey tea.   
MA CHERIE Hair Gelee – My favourite leave-in cream for frizzy and permed hair. Its light creamy texture is easy to apply and not sticky at all.