The Honey Colony is a small family run business based in Singapore. They bring us honey lovers some of the best quality honey from Australia. You'll find that all their honey is 100% unprocessed and comes from various locations in Australia such as Tasmania and South-West Australia.
The Honey Colony specialises in anti-microbial honey types such as Jarrah honey, Red Gum honey and Leatherwood honey - all of which are known for their incredible flavours and even more amazing healing properties. However, The Honey Colony also carries many other honey types that are just as delicious and worth a try.
Ensuring that you get only the best quality honey, The Honey Colony imports honey that is cold extracted to make sure the original goodness is still intact when the honey reaches you here in Singapore.
What are some of the brands of honey you can find at The Honey Colony?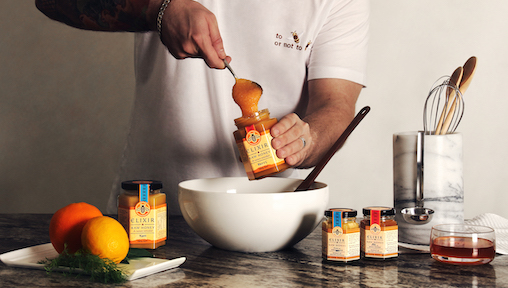 Elixir Honey
With humble bee-ginnings of a family hive in the garden, Elixir Honey comes from the beautiful country town of Denmark in the deep South West of Western Australia. The bee farmers could not believe how much more delicious honey tasted when it was treated gently and not blended, as well as free of GMOs and pesticides.
Elixir Honey is packed with superfoods from pollen and propolis known for its antioxidant and anti-inflammatory properties, thousands of bioactive compounds, amino acids, vitamins and minerals.
The Elixir Jarrah Honey is unique to Western Australia and has double the antioxidants of manuka honey. Their raw honey has a creamy texture, low glycemic index, rich bioactive compounds, and prebiotics to feed and support gut bacteria. Try out their two variants - Elixir Raw Rose Banksia Honey and Elixir Raw Karri Honey.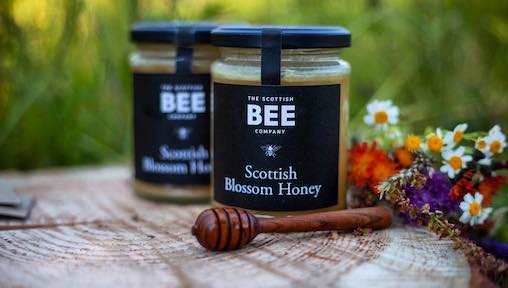 The Scottish Bee Company
The Scottish Bee Company was founded by a couple out of a love for the environment and buzzing little friends the honey bee. Saddened by the continually documented decline in the bee population, they decided to help. The worker bees produce the finest Scottish honey fit for the queen bee, and by buying a jar you can feel all warm and fuzzy knowing that your purchase is helping the honey bees thrive.
If you are looking for uniquely flavourful jars of honey, check out their divine range of honey products including the Scottish Heather Honey which is rich and luxurious, and known for its anti-bacterial qualities; and the Scottish Blossom Honey which is smooth and sweet, produced by bees that forage on the nectar of wildflowers in Scotland. Both types of honey are free of GMOs and pesticides.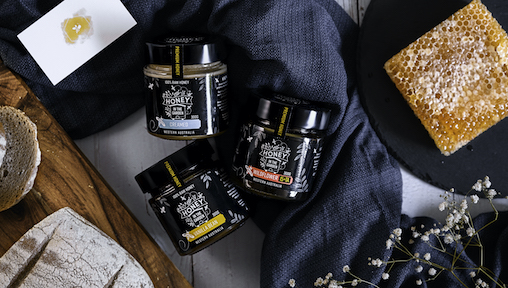 Honey in the Garden 
Honey in the Garden was started by passionate beekeepers in Parkerville, Western Australia to produce premium honey products. Showcasing some of the purest mono flora honey Australia has to offer, their raw honey is produced in the hills outside of Perth. The beekeepers are all about sustainable farming, organic living and the preservation of bees to support our ecosystem.
​Try their premium quality raw organic honey which comes in interesting flavours such as Vanilla Bean Honey which is smooth and sweet; Creamed York Gum honey which has been slowly whipped to control crystallisation, resulting in a thick creamy texture and sweeter flavour, making it a perfect natural replacement for sugar; and delicious dark coloured WA Wildflower honey with the unique flavours of nectar from coastal wildflowers.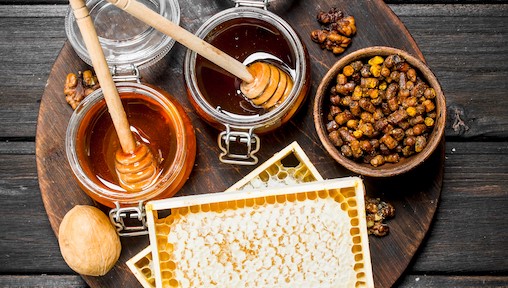 Private Tasting Sessions at The Honey Colony
You can also book private tasting sessions with The Honey Colony where you can discover their family-owned apiaries and their unique landscapes. The session is your chance to explore the world of super honey and learn how to become a honey sommelier while savouring all sorts of rare tasty honey.
All of the honey you buy from The Honey Colony is tested using independent testing facilities such as Quality Service International (QSI) and Analytica Laboratories. Check out their new arrivals.
Exclusively for Vanilla Luxury readers, use the code "VanillaLux10" at checkout for 10% off of any purchase (valid till 28 April 2020).