Wish your teeth were a shade whiter than they are now? Our teeth can get discoloured or stained by our daily consumption habits such as smoking cigarettes, drinking tea, coffee or red wine, as well as from certain foods.
Luckily for us, yellow or discoloured teeth can simply be treated with whitening agents. Applied directly on the surface of the teeth, carbamide peroxide treatments can be done at dental clinics or even at home with a teeth whitening dental kit.
While there are many over-the-counter whitening agents, those are of much lower concentration than the ones prescribed by a dentist, and not all discolourations respond to treatment. So to better gauge if you are suitable for the whitening treatment, it is recommended to first have a consultation with a dentist.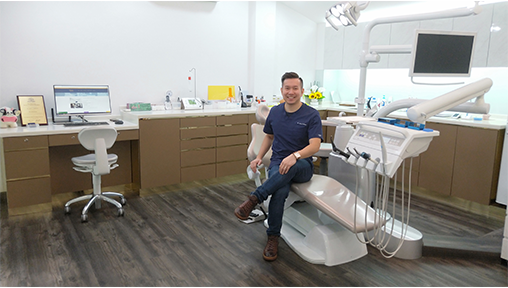 AJ Warren Dental Clinic offers general, family, cosmetic and implant dentistry. Start your session with a consultation to figure out the best approach for whitening your teeth. Each teeth whitening session lasts 20 minutes and for a more comprehensive approach, can be complemented with clear aligners or cosmetic veneers. AJ Warren Dental Clinic uses a painless yet effective LED activated light technology system that shows results after just the first session.
You can manage your desired level of whiteness by opting for more sessions after. Once you have attained your desired level of whiteness, you can expect the results to last between 6 to 12 months. How to maintain those pearly whites? You are encouraged to avoid coffee and tea or drink through a straw to avoid staining the teeth. As smoking can affect the effectiveness of whitening results, you may also wish to cut down on smoking.
To get your brilliant smile makeover with AJ Warren Dental Clinic, set up an appointment by calling (+65) 9827 5557.
Address: 218 Pasir Panjang Rd, #02-11, Singapore 118579
TeethWhite™ treatment is a premium laser teeth whitening treatment in Singapore that can whiten your teeth by up to 12 shades with immediately visible results. Any discoloured substances in the enamel of the tooth can be removed effectively.
The primary ingredient in teeth whitening gel is Carbamide Peroxide. The molecules will become active when exposed to your teeth and with strong LED light. This is what whitens your teeth. Wellaholic use a proprietary process to ensure that the whitening agent binds to your teeth, to increase the rate of whitening to the teeth while ensuring both safety and comfort.
The teeth whitening treatment takes about 40 minutes including consultation. The whitening gel is applied directly onto your teeth and the gap between your teeth to ensure the best whitening effect. A 6000W lamp is used to activate the gel. Halfway into the treatment, the staff will pause to further apply the whitening gel for maximum effort. Safety goggles are worn to protect your eyes against the light.
Multiple locations across Singapore
Smilefocus also offers light-activated teeth whitening which has the advantage of being effective and quick. At Smilefocus, the ZOOM technology is used. This method takes two hours or less and has been clinically proven to lighten teeth an average of eight shades whiter in just one visit.
Address: Camden Medical Centre, #08-02 and #14-02, 1 Orchard Boulevard, Singapore 248649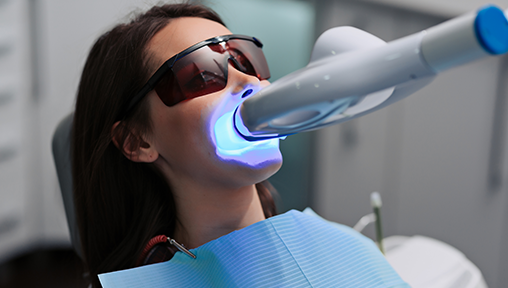 Save yourself hours in the dental chair! Smile Makers recommend the take-home kit that is easy-to-use, safe and effective. After an examination for suitability,  a mould of your teeth will be taken to make a thin, plastic, customised whitening tray. Customised trays allow you to use the minimum amount of gel most effectively, with no mess. The tray and gel just need to be worn for about 30-60 minutes a day and are relatively comfortable — wear it while watching your favourite TV show! There may be some transient sensitivity to cold water but this can be managed.
Address: #09-26 Novena Medical Center, 10 Sinaran Drive, Singapore 307506
Azure Dental is where you can restore your teeth's natural sparkle either by Chairside Teeth Whitening or the Take-Home Whitening Kit. Their 1-hour power whitening using Opalescence can whiten teeth by up to several shades, brightening your teeth dramatically to its natural shade. This will then have to be followed up by a more rapid form of the home treatment to stabilise the colour change and enhance the final result.
Address: 22 Sixth Ave, Singapore 276480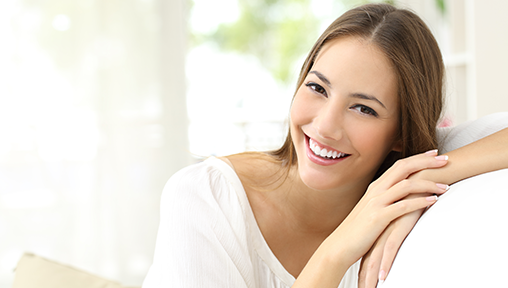 After examining your tooth enamel, the team of dentists at Ashford Dental Centre will advise you of how much improvement you can expect to get from the whitening procedure based on their experience. At Ashford, they either use x 1.5, x 2 or x 3 magnification along with dual light sources to ensure you get the best possible whitening result.
Address: 215 Upper Thomson Rd, Thomson Ridge, Singapore 574349 and 15 Teck Chye Terrace, Singapore 545723