Does your usual grocery store in Singapore not have specific foods you're looking for? Perhaps you follow a vegan or vegetarian diet or have intolerances to gluten.
Looking for butchers and delis for fresh meat from sustainable farmers that are free from hormones or additives? Check out Vanilla Luxury's curated list of grocery stores for all your healthy and special food needs. 
Bonus: You can also buy from all these grocery stores online and get your groceries delivered right to your doorstep!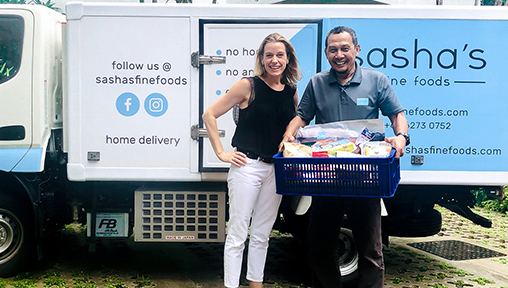 Sasha's Fine Foods is a one-stop grocery store where you'll find high-quality, sustainable and ethically produced food ranging from meat, seafood and vegetables to healthy snacks and dairy products. Rest assured that anything you buy from Sasha's is produced without the use of any growth hormones, antibiotics and is free of any nasty additives considering she personally met each supplier.
After conducting extensive research, sourcing and taste-testing, Sasha has recently introduced a range of plant-based products and meat alternatives. One of her best finds is flavour-packed ready-made vegan meals by The Brook from London. The new section is suitable for flexitarians, vegans, vegetarians or those just looking for the odd break from meat.
Sasha's Fine Foods offers same day or next day delivery as well as a newly launched personalised subscription service which gives you the option of automating the delivery of some of your much-loved items every fortnight.
Vanilla Luxury readers enjoy 15% off your first time order with the promo code 'SFFVANILLA' (one-time use only, excludes promotional items & alcohol).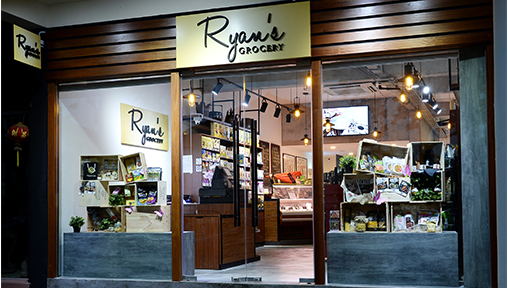 2. Ryan's Grocery - Specialist in Products for Food Intolerances
Ryan's Grocery was born from the need to find organic meats and gluten-free produce after founders Sebastian and Wendy Chia learnt about their son Ryan's intolerance to dairy products, gluten, nuts, soy, egg and yeast. The couple roamed the farms and farmer's markets of Australia to find small-batch specialist producers to support a community of customers with intolerances.
Ryan's Grocery's full-service butchery carries a comprehensive range of grass-fed organic beef, grain-fed beef, free-range pork, organic and premium chicken, organic lamb and other value-added meat products (sausages, patties, mince etc). Looking for more gluten-free products? Ryan's Grocery has everything from flour to pasta, biscuits, sauces and condiments.
Highlights include Avlaki pure extra virgin olive oils bottled fresh after milling, unfiltered and unblended; Honest to Goodness pasta choices have delicious natural flavour, are easy to cook with no added starch, vegetable gum or preservatives, and suitable for vegan diets; 100% pure Jarrah Honey has low glucose levels, a fully embodied nutty malt flavour, is antibacterial and antifungal; OraSì drinks are plant-based (made from soy and rice), GMO-free, transparently sustainable, gluten and lactose-free, thus suitable for vegetarians and vegans.
Over a span of 25 years, Karthika Supermarket has been serving Indian consumers based in Singapore with its wide array of products. Continuously updating its shelves with the latest Indian products, the lion share being imported from India, Karthika Supermarket also features products from USA, Middle East, Turkey, Egypt and other countries. 
Karthika Supermarket also has its own products including Keral 100% pure coconut oil, Premier pickles, Wayanadan coffee powder. Karthika's premium range of cashews, walnuts, almonds and pistachios will give you the most indulgent nuts-snacking experience ever. The grocery store also stacks nutrient-dense superfoods such as chia seeds, sunflower seeds, flax seeds and many more.
Are you a vegetarian? Look no further! Karthika Supermarket covers all you need from grains, pulses to fry' ums. You can pick frozen items such as paneer, chapatis, naan, mock-meats, sweets and yoghurt. And if you're someone who is always on-the-go, try the readymade veg wraps and heat n' eat vegetarian dish collections. Depending on the time of your order, Karthika Supermarket offers same-day delivery or next day delivery to your doorstep.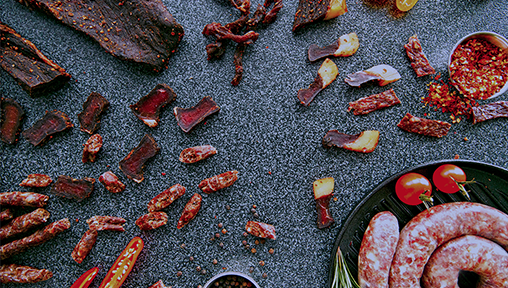 Baggie's Biltong is your local butcher and deli producing quality meats in Singapore. Baggie's offers artisanal cured meats such as Biltong which is a South African version of the American Beef Jerky; as well as an extensive range of in-house made sausages including Boerewors, a luxurious meaty beef and pork sausage flavoured with coriander and pepper; and A-grade cuts of meat.
What can you find at Baggie's? Beef Biltong, Pork Cabanossi, Beef Chilli Sticks and other cured meats; home cooking essentials such as Grass-fed Minced Beef, Hormone-Free Chicken, Handmade Meatballs; and BBQ meats including steaks and burgers. If you're buying for the first time, head to their store at Fortune Centre to sample the cured meats, then handpick your items or even customise your preferred variation of dry, lean, wet or fatty.
Baggie's Biltong is also an environmentally conscious grocery store, using paper and biodegradable packaging wherever possible, as well as having a zero waste in-kitchen policy.
Vanilla Luxury readers enjoy S$10 Off S$100 spend with the code 'VANILLALUX' (new customers only, until the end of September 2019).