Have you been naughty or nice? With the trying year we've had, it doesn't matter – everyone deserves a little treat! With restaurants in Singapore all booked out for the festive season and dining out restrictions, might as well avoid the crowds and enjoy a cosy Christmas party at home.
Looking for a festive feast for the family and friends? Let us help you spread some festive cheer with some of the most exciting festive takeaways and home deliveries in Singapore this year.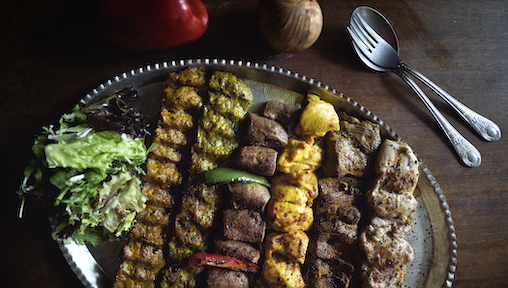 As Persian cuisine is all about breaking bread together, dining together, sharing food amongst each other, it is the perfect festive feast to bring to the table. Shabestan is offering a curated festive menu to cater to different dietary preferences - there's something for everybody.
Bringing Middle-Eastern Cuisine to you in the comfort of your home, you can choose between Shabestan's Persian Experience at Home (S$78++ per person) or Persian Royal Dinner at Home (S$98++ per person).
Shabestan's Home Experience includes 8 Mezze to start with, 10 to 14 Main Courses to indulge in, 6 Desserts and Persian Tea which acts as a digestif after the festive meal.
The culinary team at Shabestan are able to cater to any dietary requirements including vegetarian, vegan and gluten-free options. Just let them know in advance!
With a minimum order for 4 people, all you need to do is place your orders 7 days prior and the team at Shabestan will be ready to assist you.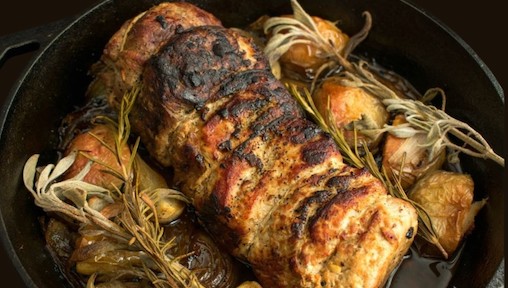 With only a handful options when it comes to Latin American cuisine in Singapore, Latin American Chef Alex has created traditional dishes loved by Latin Americans so that they can have a slice of home with them this Christmas.
You are in for a festive treat with this menu! The Christmas menu features a traditional Cuban Cerdo Asado - slow cooked pork shoulder; an all time favourite tender and juicy Holiday Roast Striploin; Pollo a la Brasa - roasted organic whole rotisserie chicken; and more.
Each dish comes with two Latin American side dishes and sauces made by Chef Alex to pair with the meat. As these dishes take hours to prepare, Chef Alex will require a 3 day advance order to start his preparation.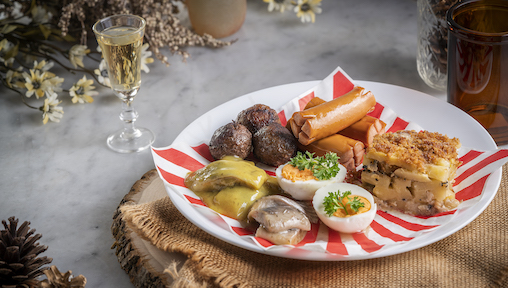 Whenever it comes to stiff drinks, Fung Kee Hotdogs are the people to go to. We loved their Glögg ($12) which is the Nordic version of mulled wine served with Almonds and Raisins. Our next favourite dish was their Swedish Ham ($18) that is served with cream baked kale and Swedish crackers. The Janzon's Temptation ($18) is also a must-try as it's creamy baked potatoes with anchovy and it serves 2! If you're missing your Pickled Herring, Fung Kee Hotdogs have got you covered. Knut has made two different types of herring and has even cured his own salmon for his Gravlax Toast ($18). They have house party bundles and Christmas Platters available so do check their offerings for a Scandanavian Christmas experience in Singapore.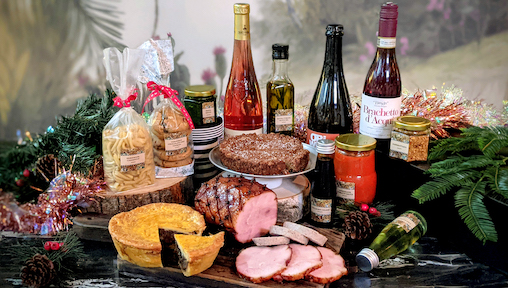 If you're looking to whip up your own festive feast, you can stock up on Italian pantry staples from the kitchens of Cicheti, Bar Cicheti and Caffe Cicheti.
Their festive online store features various ingredients such as their elusive extra virgin olive oil from Greece and the very best balsamic glaze; that sweet, hand-milled tomato sauce that adorns Cicheti's Neapolitan pizzas; homemade almond pesto that needs nothing but the fresh casarecce it comes with, Ronald's moonshine limoncello, a special festive Burnt Miso edition of Cicheti's signature crackpie and many more. Also perfect as Christmas gift boxes!
Don't forget to check out the wine bundles handpicked by their sommeliers for the festive season and homemade delicacies fresh out of their ovens, and into your homes.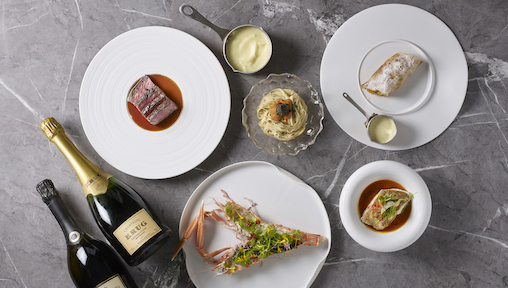 Bring out your fancy tableware and set the table for an elegant fine dining experience with a Festive Feast At Home from Buona Terra. A meal to remember with loved ones, the takeaway menu features an ensemble of five courses including Slow-Cooked Wagyu Short Ribs with Polenta and Kampot Pepper Sauce, and Cold Angel Hair Pasta with Tomato Emulsion, Sea Urchin and Calvisius Caviar from Chef Denis's home province of Brescia, Lombardy.
Revel in good food and bubbly with the perfect bottle of your choice: a delicate Franciacorta Antica Fratta 2013 or Champagne Krug Grande Cuvée handpicked by Buona Terra's Sommelier to heighten the celebrations, in addition to a classic mini panettone.
Pre-order one day in advance, then drive over to the charming colonial building and let Buona Terra take care of the rest while sitting in the comfort of your Car.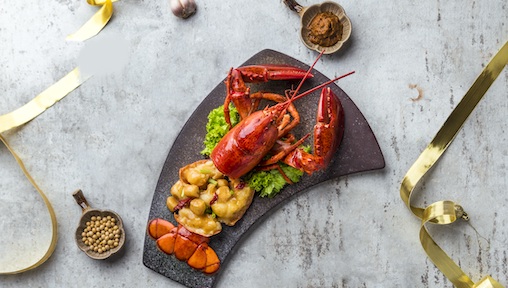 Seafood lovers rejoice! JUMBO Group of Restaurants is offering attractive live seafood promotions of up to 50% for the entire festive season.
There is no better time to indulge in a sumptuous seafood festive feast and treat your closest ones to their favourite lobster and crab dishes. JUMBO Group of Restaurants is offering Live Boston Lobsters and Live Alaskan Crabs at half the price with their clawsome Christmas 2020 promotions. You can enjoy the discounts at the following restaurants: JUMBO Seafood, Chui Huay Lim Teochew Cuisine & Zui Yu Xuan Teochew Cuisine, and at Singapore Seafood Republic.
Cooking styles for the Live Boston Lobsters include Steamed with Chinese Wine and Egg White, Steamed with Minced Garlic, Braised with Superior Broth, Chilled with Fresh Fruits in Sesame Dressing; whereas the cooking styles for Live Alaskan Crab include Award-Winning Chilli Crab, Signature Black Pepper Crab, Steamed Crab with Chinese Wine and Egg White, Stir Fried with Golden Salted Egg Crab, and many others!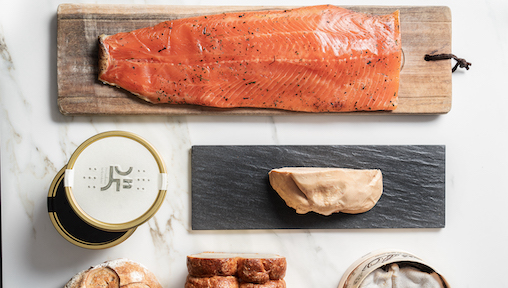 For those looking to entertain guests without spending hours in the kitchen – Saint Pierre presents its festive takeaway menu replete with choice delicacies.
Look forward to starters perfect for any festive celebration, like the Armagnac-marinated foie gras terrine (S$280+/kg), and Green Tea Smoked Sakura Masu (S$160+/kg). For mains, look forward to premium meats such as the 200-Day Aged Angus Beef Ribeye "En-croute" (S$120+/kg) served with black pepper and thyme jus and the Roasted Whole Capon (S$45+/kg) with chestnut, mushroom and foie gras stuffing. Make sure to leave space for desserts like Chef Emmanuel Stroobant's iconic Flourless Belgian Chocolate Cake (S$140+/kg), a recipe handed down from his grandmother.
The takeaway menu also includes a list of épicerie that you can order, such as 24-month boneless Iberico ham (S$32+/kg), Mont d'or cheese (S$44+/box), and sourdough bread (S$6+/pc). Add a bottle of 1996 Dom Perignon Brut Champagne (S$580/750ml bottle) and toast to a better 2021 with loved ones.