Let's talk about periods and feminine hygiene, shall we? For all my ladies who have yet to jump on the bandwagon of menstrual cups, let me tell you from personal experience that it is life-changing.
Besides the fact that they are way more comfortable than sanitary pads and tampons when inserted correctly, these reusable menstrual cups are also helping you save the environment and lots of money in the long run.
Unlike one-time use sanitary pads and tampons, a menstrual cup is reusable and can last for years. If you're worried about the hygiene, keeping the cup clean is as simple as washing it with water and soap between uses; and placing it in boiling water for 5-10 minutes once at the end of your period for next use.
There are many other benefits in using a menstrual cup. Menstrual cups collect flow, not absorb. As such, they don't dry you out or disrupt the pH levels of your vagina. They also have a greater capacity than sanitary pads or tampons, so they last longer throughout the day even if you have a heavy flow. Since making the switch three years ago, I've had no accidental leaks.
If you're new to menstrual cups or are about to replace your old menstrual cup, read our guide to help you choose a menstrual cup that is suitable for you.
For first-timers, this is the best beginner menstrual cup and is suitable for most people. The Lunette menstrual cup is made of medical-grade silicone in Finland. It is hypoallergenic, toxin-free, durable, and safe for internal use. Safe colourants are used for the coloured versions of Lunette.
The Lunette menstrual cup comes in two models; model 1 is suited for most women especially if you have light to moderate flow, are younger or have not experienced intercourse, have not given birth vaginally, and even if you have an extremely sensitive bladder; model 2 is more suited for women with normal to heavier flow, who have given birth vaginally, or who have strong pelvic floor muscles. Model 2 is made of firmer silicone than Model 1.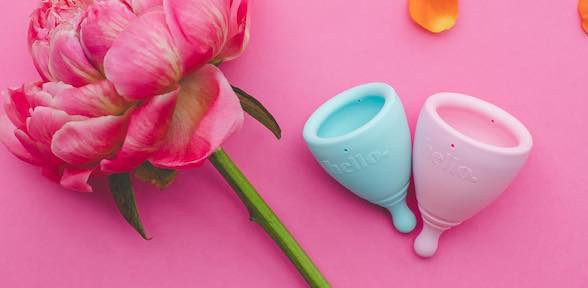 The Hello menstrual cup offers an XS size cup which is smaller than most cups on the market. While anyone can use it, this cup is especially suitable for teenagers trying a  menstrual cup for the first time. It is smaller than the Hello Cup S/M and has a slightly thicker inner rim to help it pop open more easily. The Hello TEEN menstrual cup is super soft and comfortable.
The Hello menstrual cup is designed in New Zealand, made using top-notch German medical grade thermoplastic elastomer, a type of plastic commonly referred to as TPE. The Hello menstrual cup is fully recyclable at the end of its life and it is hypoallergenic – making it perfect for those who have silicone sensitivities.
Hello menstrual cups contain no rubber, latex, PBAs, heavy metals or other nasties. Colours used are certified food grade and comply with EU and FDA standards.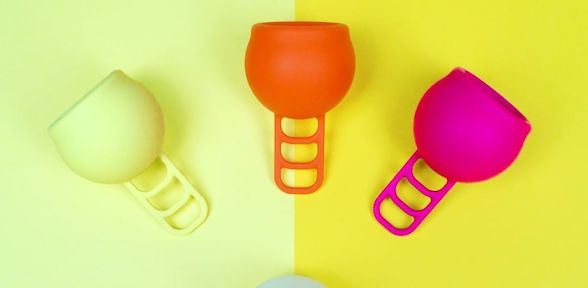 Women with periods with heavy flow, we feel you. The Merula XL menstrual cup has a capacity of 50ml. It is made out of 100% medical-grade silicone and produced in Germany. It is round, with a rigid edge and a thin, soft body. The menstrual cup can be worn in a folded-up state – only the edge needs to be open.
The slight vacuum means the menstrual cup can be worn whatever the condition of the pelvic floor muscles. It has an adaptable, two-rung stem that can be shortened to ensure an individual, optimally comfortable length.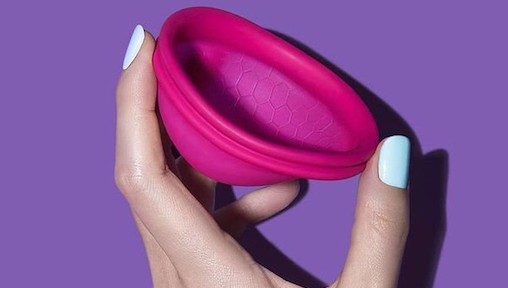 Hey, if your hormones are making you feel a certain way, who are we to judge? The Ziggy Cup is the only reusable menstrual cup that can be worn during period sex, making it the first to truly offer you infinite possibilities for up to 12 hours of non-stop protection.
Petal-thin and with a leak-proof double rim, the Ziggy menstrual cup offers you everything you've always wanted during your period - comfort, self-confidence and total freedom. It is made of the smoothest medical-grade silicone and uses a thin and flexible shape that moulds to your body for 12 hours of high-capacity protection. It is hypoallergenic, latex-free, phthalate-free, and completely non-toxic.
Do take note that the Ziggy menstrual cup is not a contraceptive and will not protect you from STIs or pregnancy.
All menstrual cups are available from The Period Co with free shipping islandwide.