Marcelo Papa was named Winemaker of the Year by the 2004 Guide to Chilean Wines, one of Chile's most influential trade publications. For the last 17 years, Marcelo has been responsible for Chile's most renowned and traditional brands including Marques de Casa Concha. He was recently in Singapore to introduce Etiqueta Negra 2016 from Marques de Casa Concha.
Vanilla Luxury: How did you become a winemaker?
Marcelo Papa: Since young, I've always remembered my parents having wines on our dinner table. Coming from an Italian heritage, wine is a major part of our culture. This led me to take on a degree in agricultural engineering from the Pontifical University of Chile.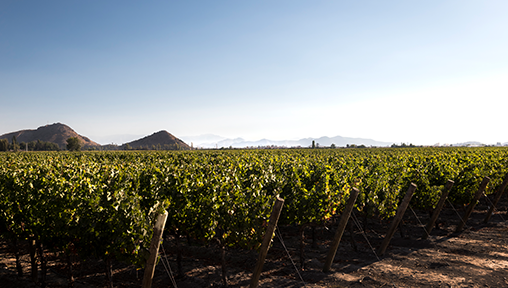 Vanilla Luxury: Share with us more about wines from Chile.
Marcelo Papa: Chile is in a very good location with the Andes Mountains and the Pacific Ocean acting as natural barriers and influence to our vineyards. As it is a very long country, we can find various weather conditions and soil quality throughout the country. This makes Chile an amazing place to produce a wide range of different wine varietals with optimum conditions to produce the best quality wine. The Marques de Casa Concha line aims to showcase Chile's winemaking diversity through the constant innovation and search for the best terroir for different grape varietals.
Vanilla Luxury: We understand that you reduced the abv to make wine more drinkable for Casillero del Diablo and wonder if there's anything unique along these lines you've done for Marques de Casa Concha as we found many of the reds very easy to drink.
Marcelo Papa: My winemaking philosophy is that wine should always be made drinkable. Drinkability to me means the perfect balance between alcohol, tannins and colour.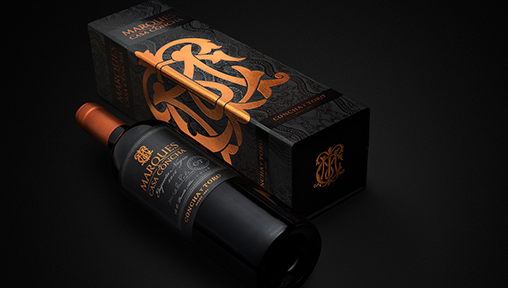 Vanilla Luxury: What makes the Etiqueta Negra 2016 from Marques de Casa Concha so special that James Suckling has given it 93 points?
Marcelo Papa: I think this is a question for James Suckling! But I think Etiqueta Negra is pretty good and it definitely deserves 93 points at least. It is a pretty serious wine, and very well crafted in terms of maturity and blending with good fruit characters; it is a wine with heritage and a very good representation of a wine coming from Maipo.
Vanilla Luxury: What are your top 3 favourite wines?
Marcelo Papa: My current favourite would, of course, be Etiqueta Negra! My two other favourite wines would be Marques de Casa Concha Chardonnay and Pinot Noir.
Marques de Casa Concha is available at Dusk Restaurant, Flutes at National Museum, News & Gossip, Praelum, Salt Grill & Sky Bar and Salt Tapas & Bar.