If like us, you too love trying new chemical treatments on your hair but are afraid of the damage they cause, it's time to celebrate!
Between juggling hair smootheners and post-treatment therapies, we've had our fair share of hair disasters.
Dry, frizzy and dull hair after your favourite balayage, hair colouring, rebonding or perm is a thing of the past. Say hello to Chez Vous' NEW Hair Defence Technology that offers your hair the highest level of protection from chemicals and heat.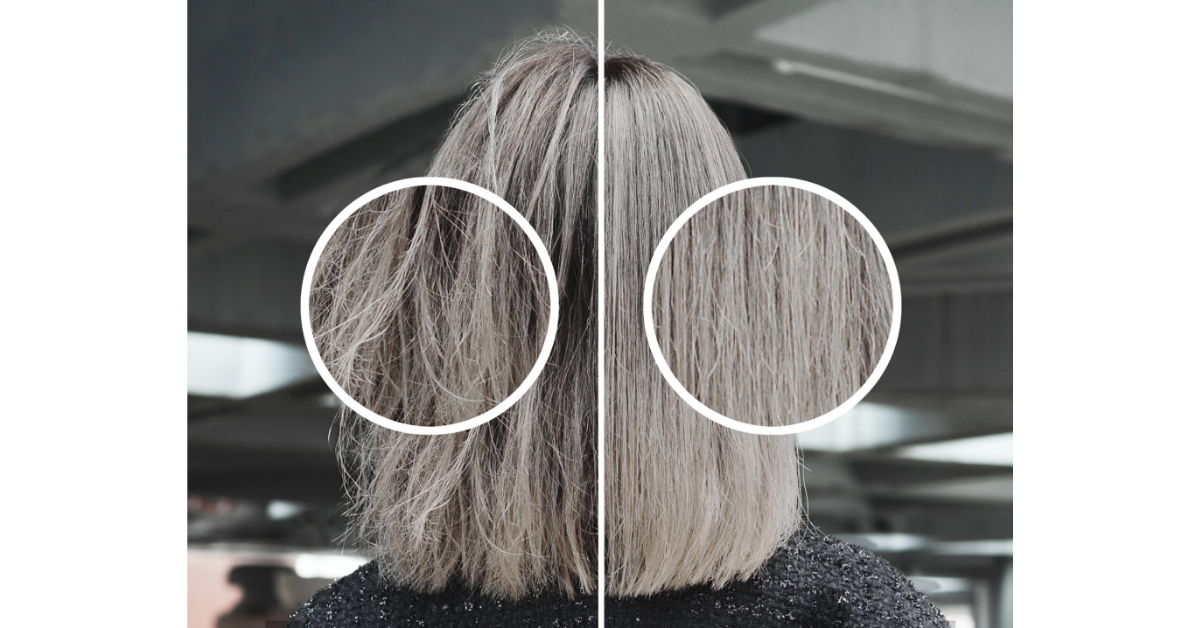 Only 15 Minutes Added to Your Chemical Treatment
The damage caused by chemical services such as bleaching, perms and rebonding unfortunately means that a lot of women have to sacrifice the integrity of their hair. Chez Vous ' Hair Defence Technology is an effective multi-step, cocktail treatment and the first combination therapy proven to cut damage by up to half when incorporated into any chemical service. 
Experience a supernatural hair transformation that is up to 50% less drying, damaging, frizzy and dull-looking than usual. The best part is that you only add 15 minutes more to your salon visits!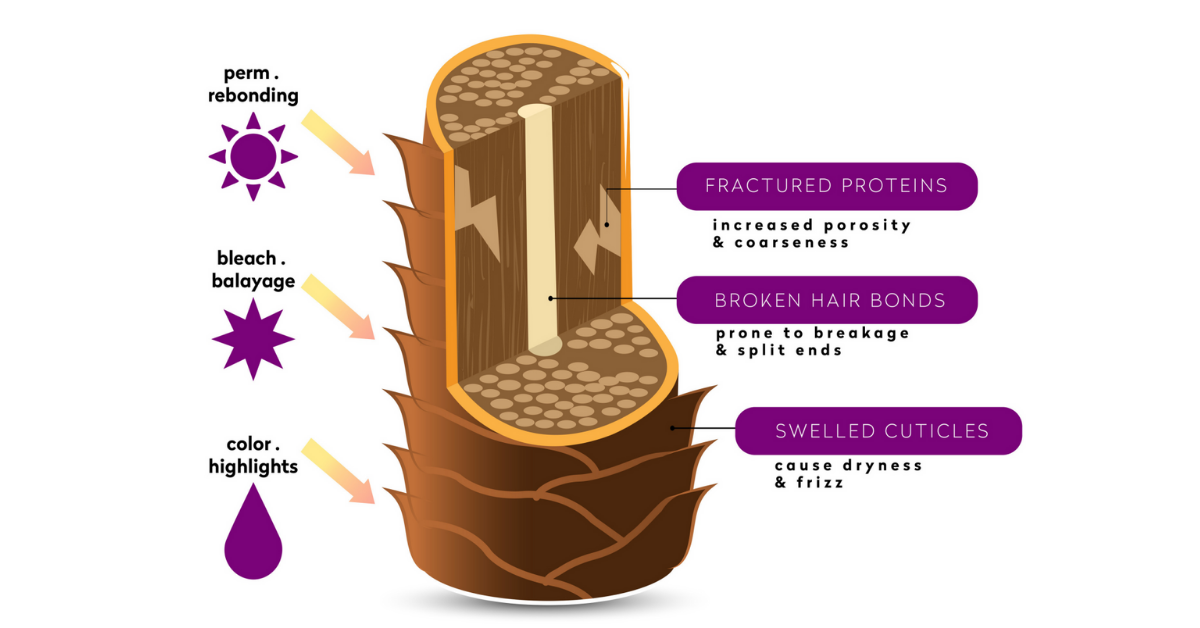 Your Hair Needs Treatment Before, Not After, Chemicals
Going for hair treatments in a bid to save your hair after bleaching, colouring, rebonding or perming? People often wonder why their hair still feels damaged, dry, and dull, even after they have undergone numerous hair treatments to repair from the chemical services. This is largely due to the fact that the hair cuticles are "opened" during chemical services, causing amino acids, moisture and Cell Membrane Complex (CMC) to leak out of the hair. 
On top of that, the harsh chemicals inevitably break the bonds in the hair, leading to hair breakage, brittleness, and dryness. Thankfully, Chez Vous ' Hair Defence Technology has reinvented how we can better care for our hair during the chemical process.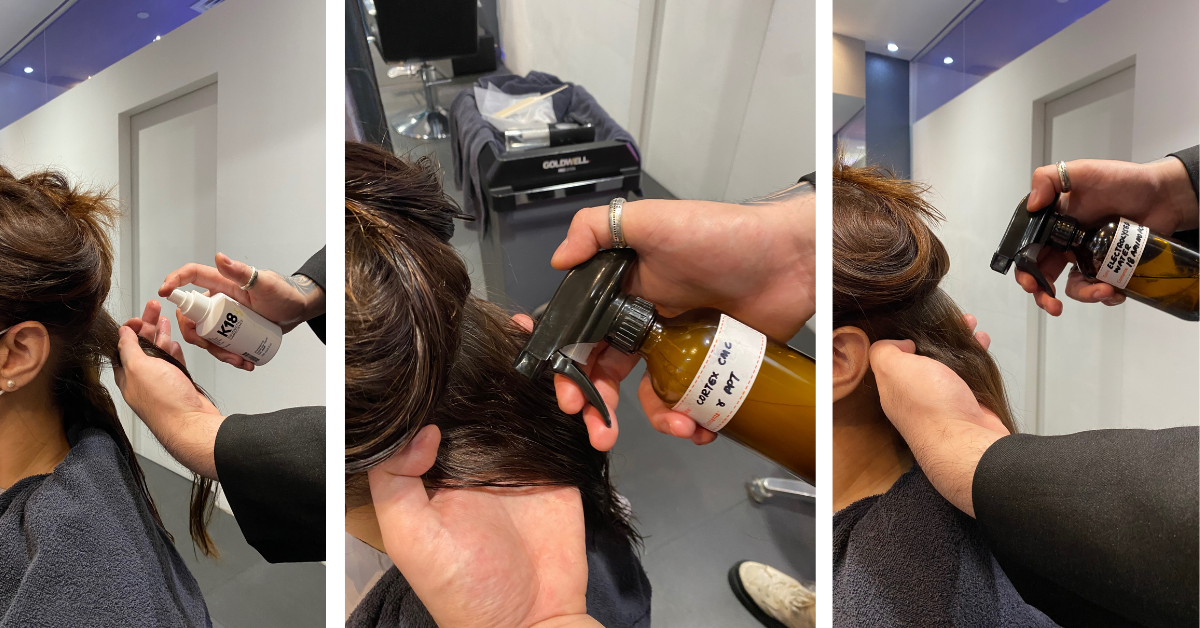 One Ingredient is Not Enough to Repair and Protect Hair
Tired of "experts" suggesting that one ingredient is all it takes to repair and protect the hair, Chez Vous has developed a cocktail of essential ingredients to help your hair survive the chemical onslaught - way better! 
Chez Vous has obtained precious (and expensive) electrolysed water, straight from Japan, one of two countries in the world that sells it. Our hair cuticles naturally have a positive charge which repels other hair treatments, preventing them from fully entering the hair shaft. 
'Zero Second Technology', or electrolysed water neutralises the positive charge on your hair, allowing the amino acids to penetrate the hair instantly to reduce porosity, and keeping excess water on top of hair cuticles.
Next up are patented K18 Peptides – the bioactive K18 Peptide has the right makeup and size to fit in and reconnect broken chains. In fact, it can revive hair in just four minutes giving you soft, smooth, and healthy hair with an undeniable bounce.
Bis-aminopropyl Diglycol Dimaleate is a bond builder which helps to restore damaged hair by repairing the disulfide bonds broken during chemical services. 
Kappaphycus Alvarezii and Laminaria Saccharina Extract are Algae extracts that form ionic and hydrogen bonds, to strengthen the hair fibre. 
Nanosized Cell Membrane Complex (CMC) replenishes the lipids between the cortex and cuticle for optimal hydration. 
Squalene, 18-MEA, Silk PPT and Collagen create a hydrophobic seal to protect it from aggressors. This superior blend of ingredients boasts ultra- lubricating effects to minimise friction and mechanical damage. 
The real beauty of all these ingredients is that they work together in synergy. The patented electrolysed water carries the miracle K18 peptide, CMCs and 18 different amino acids into the cortex of your hair. Hence, reconnecting keratin chains and bonds while restoring the internal structure. All of which work to bring damaged hair back to its original and youthful state, before the chemical service.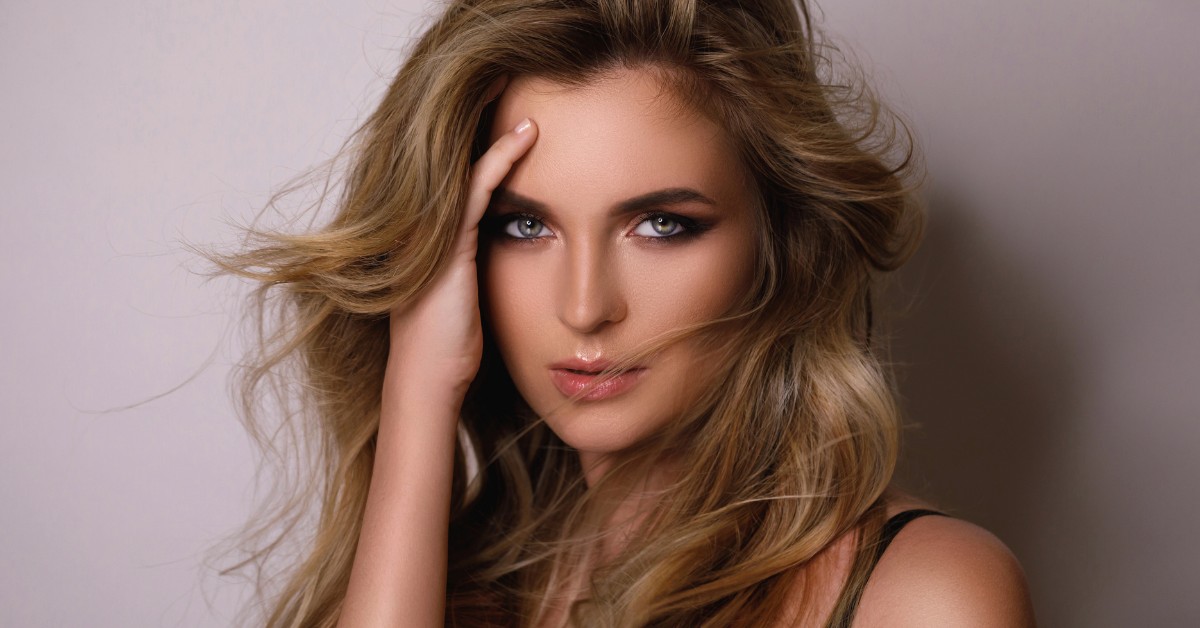 6 Steps To Lesser Damage
Step 1: Hair is sectioned into multiple sections and carefully sprayed down with the K18 Peptide Mist. 
Step 2: The patented electrolysed water and 18 different amino acids are applied to the hair and gently combed through. 
Step 3: The cortex CMC is sprayed onto the hair to ensure the hair stays hydrated. 
Step 4: The hair is blow-dried immediately to ensure that all the important ingredients are sealed and locked inside the hair before chemical processing. 
Step 5: After the chemical service is done, the seaweed algae extract mask is applied before a luxurious head massage and shampoo. 
Step 6: The K18 peptide masque and CMCs are reapplied generously to help restore the strength and moisture lost during the chemical service
By incorporating Chez Vous ' Hair Defence Technology into your chemical services, your hair will feel noticeably less damaged, dry and dull when compared to chemical services without it.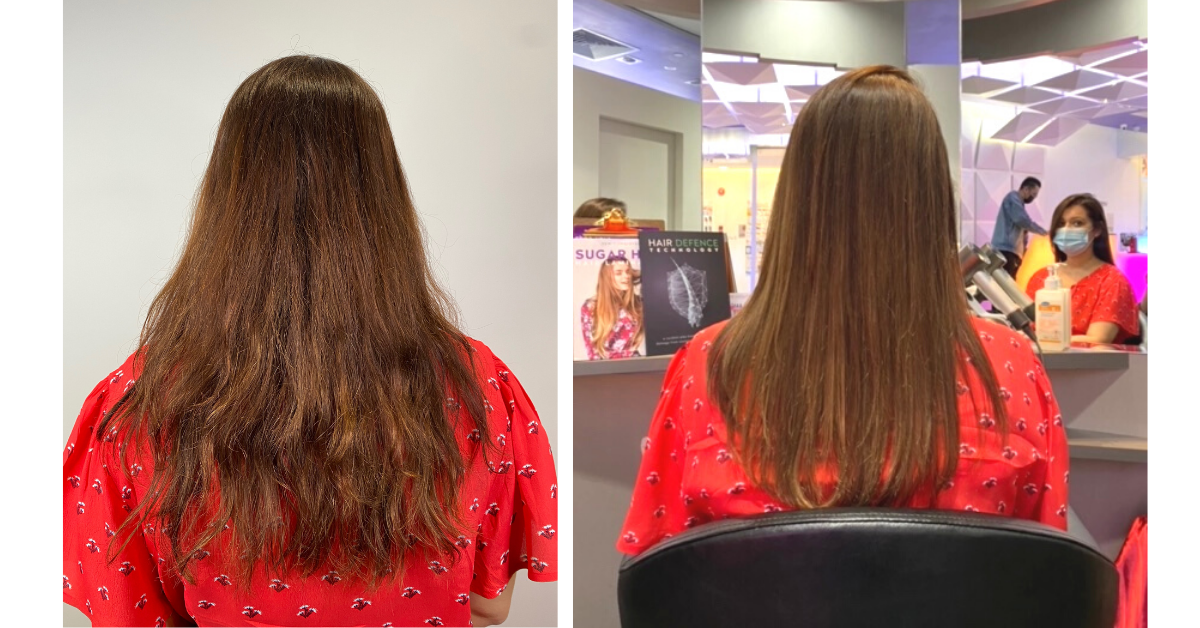 We tried Chez Vous' Hair Defence Technology and are sold - just take a look at these before and after photos! 
All it takes is 6 quick steps to reach this level of protection for your tresses. The result was less frizzy and dry hair, in comparison to what we expect from a full head of highlights. 7 days later and we still woke up to healthy-looking hair. Nothing as close to the frizz after a typical chemical job! 
And of course, the gorgeous colour and easy maintenance are just testaments to Chez Vous' all-encompassing hair expertise. We'll be back for more!
Hair Defence Technology is exclusively available as part of a special launch bundle s starting from S$455. 1 x Chemical Service (Balayage & Toning, Colour & Highlights , Digital Perm or Rebonding) 1 X Hair Defence Technology 1 X Haircut. This bundle consists of a discount of 35% (U.P. up to S$750)
Chez Vous Hair Salon (main outlet) is located at #05-05 Ngee Ann City Podium (Takashimaya), Singapore 238872. 
Call 6732 9388 to book an appointment or log on to www.chezvoushair.com for more information.