The most desirable ingredient of 2018 is none other than the delicacy, caviar. First, let's address what caviar really is and why it is a delicacy.
Traditionally, caviar referred to unfertilised salt-cured fish eggs or roe that come from three types of wild sturgeon found in the Black Sea - Beluga, Osetra and Sevruga. However, most caviar nowadays are farmed. Caviar was considered a delicacy since the ancient times of the Greeks and Romans, coveted by kings and the aristocracy for its exquisite taste.
According to the purists, caviar should always be served chilled, should be tasted with mother of pearls (nacre) spoons, and eaten alone. However, the ingredient is also used in spreads eaten with crackers or bread. So where can you get this delicacy from?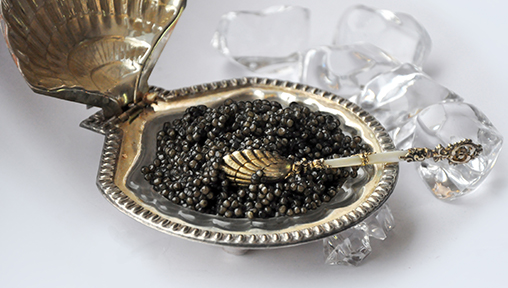 Russian Caviar House specialises in selling genuine "Black Gold" caviar including Imperial Caviar, which is the rarest Sturgeon caviar in the world. The company farms their own sturgeons, keeping the conditions as natural as possible. You will be able to find three types of caviar products - pasteurised, packed or pressed - each with different shelf liives and uses.
The Caviar Bar at 28 Wilkie - also a fine dining Italian restaurant - is a perfect place to experience a large selection of the finest caviar for every taste and budget. In particular, the Hybrid Caviar comes from Hybrid Sturgeon, which is a unique species developed by the Heilongjiang Institute of Special Fishes. This Osetra caviar has a unique clean, crisp, nutty flavour with grey to golden brown, large grains close to size of Kaluga.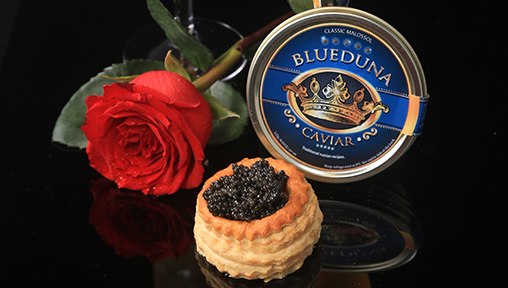 Blue Duna Caviar hails from Hungary where the Classic Malossol is made using recipes from the Russian Tzar era. Since co-sponsoring the VIP Lounge at the Singapore Yacht Show 2014 and impressing the guests, the brand has also come up with a Singapore Limited Edition with carefully selected sturgeon caviar by eggs size (2,5-3 mm). The last variety is the caviar that comes from one specially selected fish with no mix of caviar texture and taste.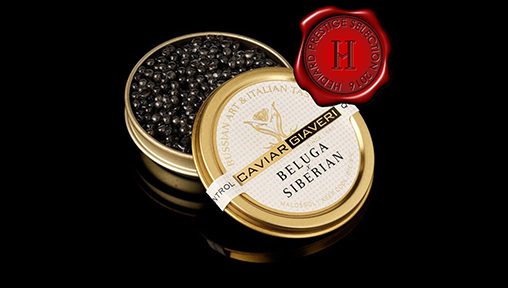 Enter the magical world of the precious Caviar selected by Hediard from some of the finest sturgeon species and the most reputable sources. King of the seas, Caviar has been a tradition at Hediard for decades. The caviar can be accompanied with tepid blinis, with melted butter or cream, and can also be paired with Hediard Ginger Vodka or Hediard Grand Cru Brut Champagne.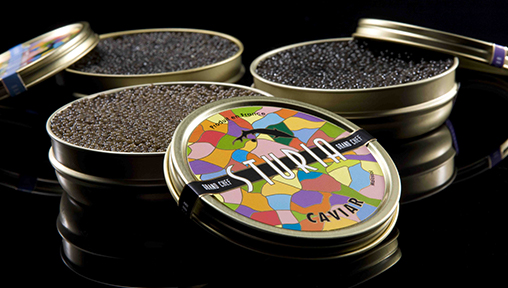 Delicia offers farmed caviar from France and Italy via their online shop, with delivery across Singapore. They carry Sturia caviar farmed in Southern France with a selection of Primeur (a young caviar) and Vintage (a more refined version close to Osietra). Via email request, Italian caviar from Caviar Giaveri with a selection of Baerii, Osietra, and the famed Beluga will all be available soon on their new upcoming online storefront.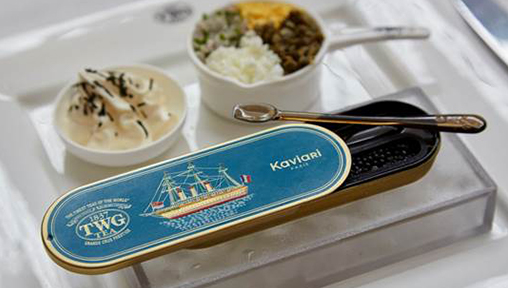 Celebrating the arrival of 2018 with a bang, TWG Tea introduces its first ever Caviar. Slide open the TWG Tea caviar tin to discover the ultimate Oscietra Prestige Caviar, 15 grams of beautiful, glistening gems of golden brown pearls from the finest Russian sturgeon. Tender and delicate with a unique taste of grilled hazelnut, savour each grain with the special glass spoon.