lifestyle
Best Sustainable Period Alternatives in Singapore - Menstrual Cups, Period Underwear, Reusable Pads, Swimwear & More
Published Date
: 21 Jun 2023 10:00

From period panties, period swimwear and reusable pads, to biodegradable tampons, menstrual cups and more, you'll find plenty of options here
Have you started using alternative period products such as menstrual cups, yet? In recent years, there has been an increasing awareness of the environmental impact of conventional period products, prompting many people to seek more sustainable alternatives. 
Traditional disposable pads and tampons generate an astonishing amount of waste, contributing to landfills and polluting our oceans. These products are primarily made from non-biodegradable materials, such as plastic and synthetic fibres, which take centuries to decompose.
On the other hand, sustainable period products not only assist to offset environmental damage, but they also encourage improved general health by reducing exposure to dangerous chemicals contained in conventional products.
If you are sold on the idea of using period care that's good for the environment and for you, this list rounds up suitable options that is bound to make your period a tad more comfortable. From period panties, period swimwear and reusable sanitary pads, to biodegradable tampons, menstrual cups and more, this is the pick of the best that's available in Singapore. 
Best Sustainable Period Alternatives in Singapore - Period Cups, Reusable Pads, Period Swimwear & More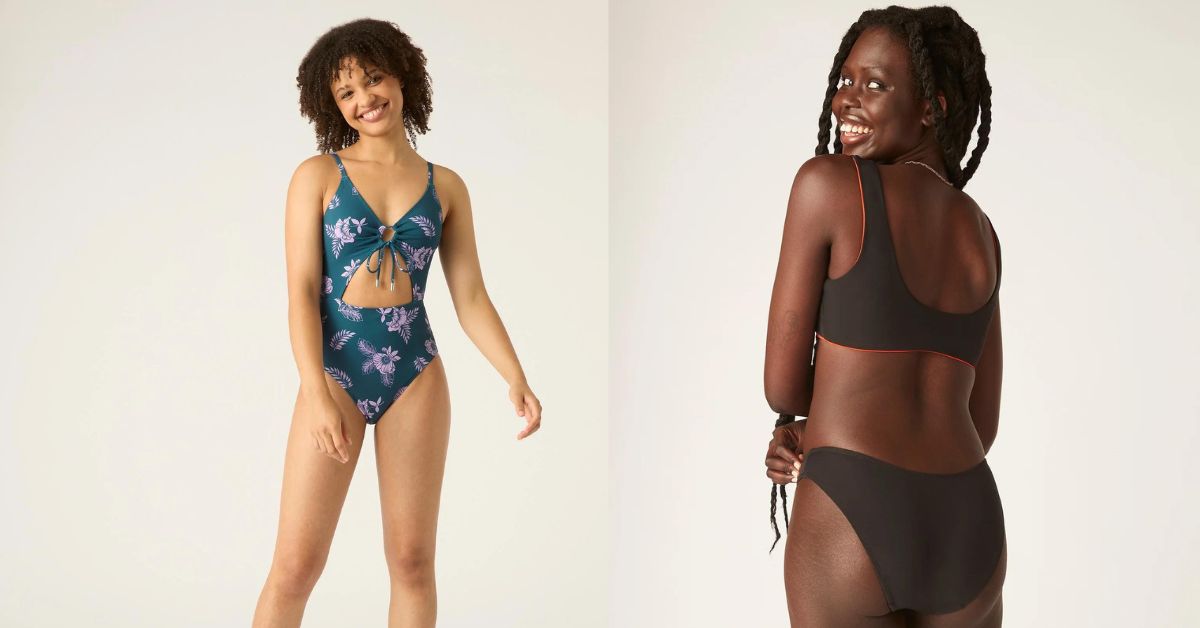 Modibodi offers a game-changing solution for girls who still want to have fun at the beach during their periods with their innovative period swimwear. Designed to completely replace disposable pads and tampons, Modibodi's leak-proof apparel provides a sustainable and worry-free option to manage periods and leaks. With their patent-pending swimwear technology, you can dive into the water with confidence, as it seals in leaks while keeping water out.
Modibodi's period swimwear absorbs the equivalent of 1-2 tampons, making it perfect for light period days or as a backup alternative for higher flow when used in conjunction with a tampon or menstrual cup. This means you won't have to worry about leaks or discomfort while enjoying beach days and water activities. Modibodi's swimwear is made of quick-drying fabrics, so you'll be dry in no time after departing the water.
From cute one piece swimsuits to bikini briefs with fun prints, you'll be sure to find the perfect swimsuit for your day out!
The U.S. site ships directly to Singapore, get yours at us.modibodi.com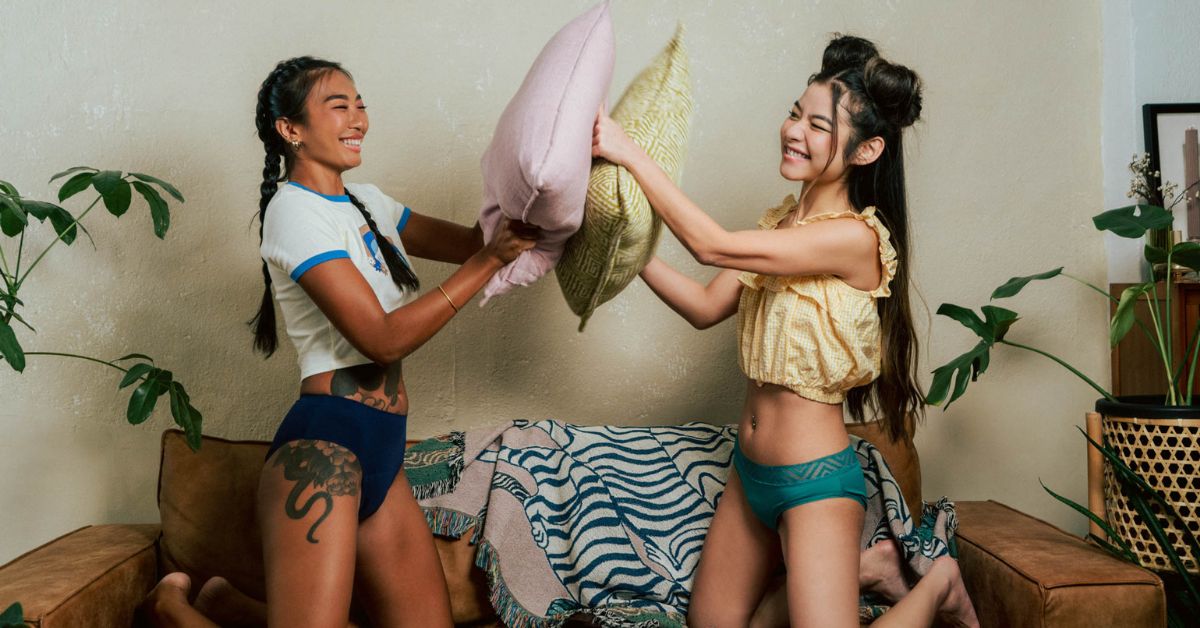 If you're seeking for an eco-friendly alternative to traditional pads, look no further than Mooncheeks period panties. Designed with style and comfort in mind, Mooncheeks offers a range of underwear styles and absorbencies to cater to different period needs.
These underwear are made with a revolutionary four-layer technology that effectively absorbs fluids and locks away odours, keeping you dry and comfortable throughout the day. What distinguishes Mooncheeks is their dedication to both your health and the environment. Disposable sanitary items frequently contain harmful compounds, but with Mooncheeks period panties, you can be confident that you are not exposing yourself to toxic chemicals. 
With a variety of designs to choose from and a range of sizes available, try out the Level Up Thong for light flow or the Physical Boyshorts that can hold up to 4 tampons worth of blood. 
Available at mooncheeks.net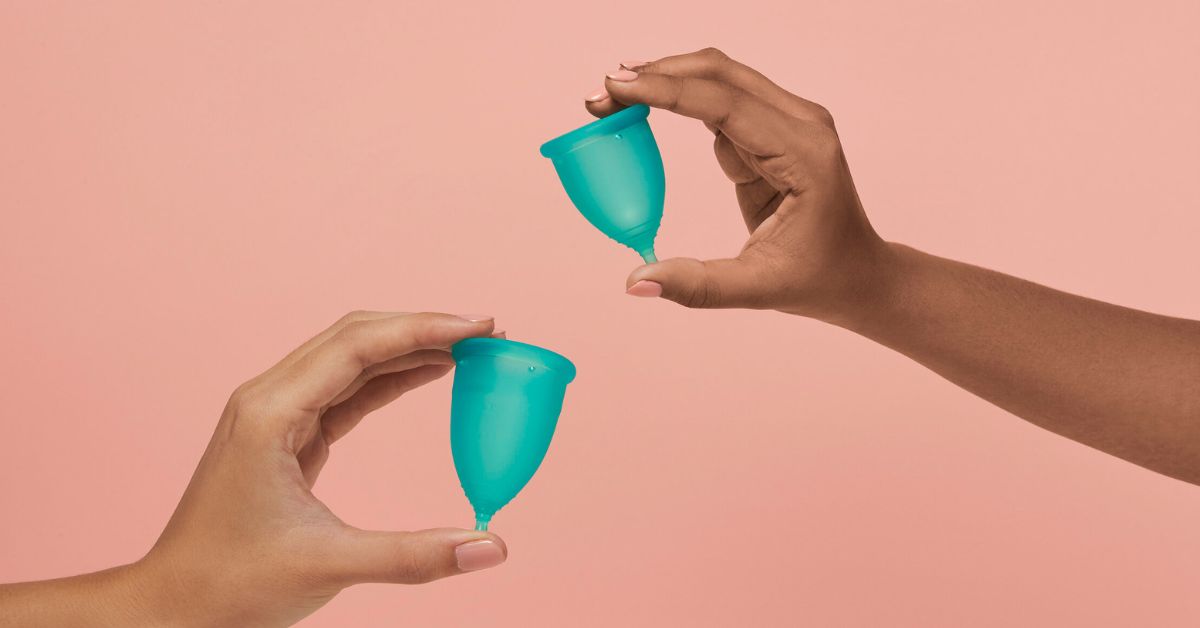 When it comes to sustainable period alternatives, menstrual cups are the clear winner, and Freedom Cups is leading the way. Unlike pads and tampons that contribute to environmental waste, menstrual cups offer a long-lasting and eco-friendly solution. 
What sets Freedom Cups apart is their buy one, give one model, which means that for every cup purchased, another is provided to a woman in an underprivileged community. 
The Freedom Cup Grande, is intended for women who are familiar with menstruation cups, have higher flows, and prefer to change their cups less frequently. The Grande has a capacity of roughly 35ml with a diameter of 4.5cm across the rim and a length of approximately 7cm from tip to rim, giving durable and leak-free protection.
By choosing Freedom Cups, not only do you benefit from a sustainable and cost-effective period solution, but you also contribute to the empowerment and well-being of women in underserved communities.
Available at www.freedomcups.org, with free shipping over $50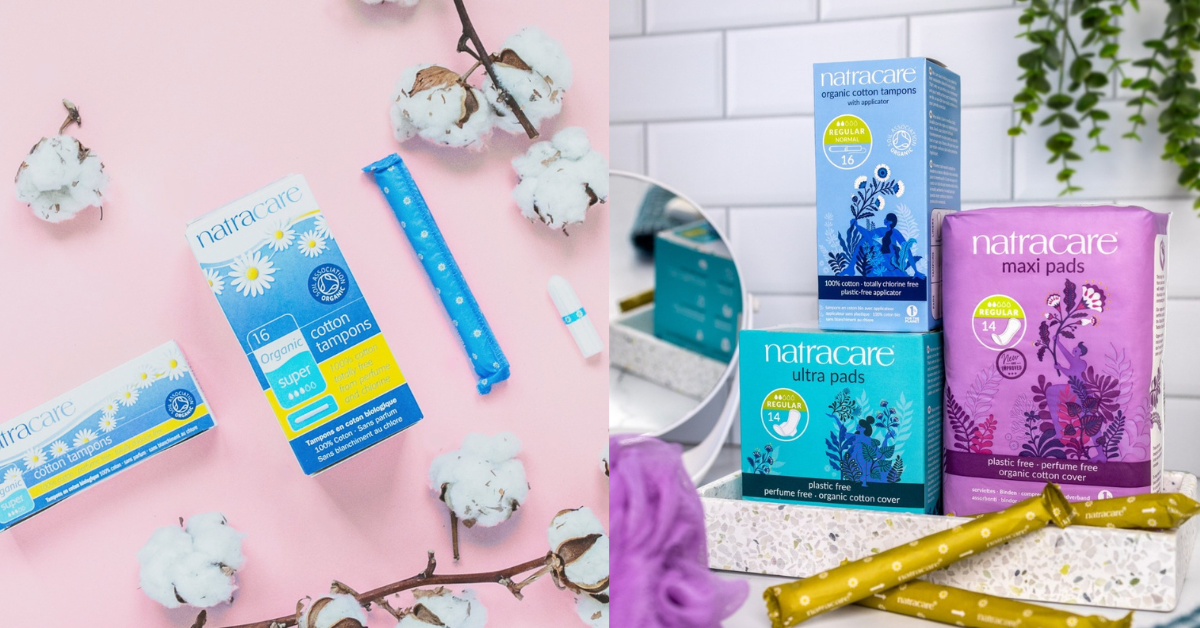 When it comes to choosing a period product that cares for both your body and the Earth, Natracare's organic tampons stand out as the best alternative. Unlike conventional tampons that contain plastic and synthetic materials, Natracare's tampons are made with 100% certified organic cotton and nothing else. This commitment to purity ensures that no pesticides, phthalates, or dioxins come into contact with your most intimate skin, providing peace of mind during your period.
You may be confident that by using Natracare, you are making an environmentally friendly choice. Their tampons are constructed of renewable, biodegradable, and compostable materials, which means they won't end up in landfills for hundreds of years like traditional plastic-based period products. Because of Natracare's commitment to sustainability, you may enjoy a worry-free period while lowering your environmental impact.
Furthermore, Natracare's tampons have never been linked to any cases of Toxic Shock Syndrome (TSS), providing an added layer of safety and reassurance. Make a positive choice for both your body and the Earth by opting for Natracare's organic tampons. 

Get your new box of tampons here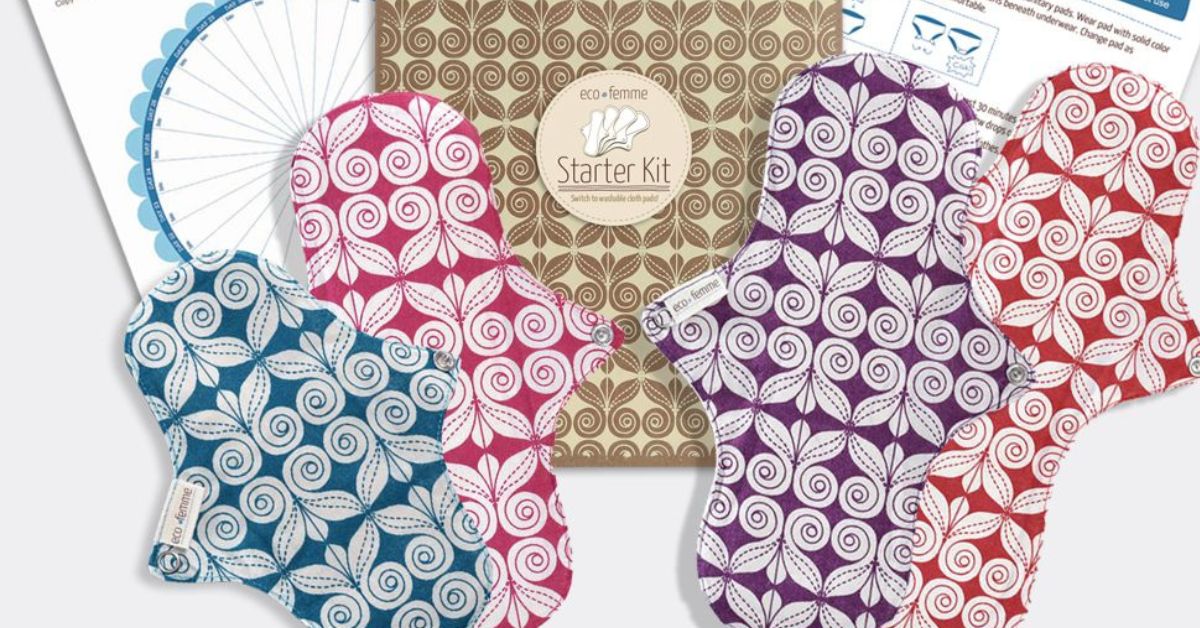 Eco Femme, a remarkable women-led social enterprise, is revolutionizing menstrual practices with their cloth reusable pads. With a mission to create environmental and social change, Eco Femme offers the best alternative to traditional period products. Not only do their pads provide a comfortable and reliable solution, but they also contribute to empowering women and girls in India.
There are various advantages to using Eco Femme's cloth reusable pads. They are not only environmentally friendly, but they are also healthy and comfortable to wear. Unlike disposable pads, which contribute to plastic waste and degrade over hundreds of years, these reusable pads are made of fabric and can be washed and reused for years, considerably decreasing waste. They provide a dependable and leak-proof solution, making them a good alternative for high flows, especially at night. 
Available in different variations, their Cloth Night Pad will ease any worries of leaks and their Cloth Day Pad will ensure maximum comfort.
Available at theperiod.co