lifestyle
Best Personal Trainers for Body Transformation and Weight Loss in Singapore
Published Date
: 12 Jul 2023 10:00

Achieve your body transformation and healthy weight loss goals with this extensive guide to the best personal trainers in Singapore
Do you have a weight loss or fat loss goal in mind? Whether it's a wedding knocking at your door or the need for a healthy body transformation, it's never too late to achieve those fitness goals. And, be it weight loss, an intense body transformation, or simply incorporating fitness into your lifestyle, finding a personal fitness trainer is the perfect way to get that journey started. 
Who can you turn to for that razor-sharp discipline, nutrition guidance and ability to weave fitness into your busy lifestyle? These are amongst the best personal trainers and fitness companies in Singapore that have had years of experience transforming bodies and getting that extra weight to move. Featuring single-session personal training, customisable personal training programmes, online personal training lessons, and more, this list is exactly where you should get started!
Personal Training Singapore: Best Personal Trainers in Singapore for Body Transformation and Weight Loss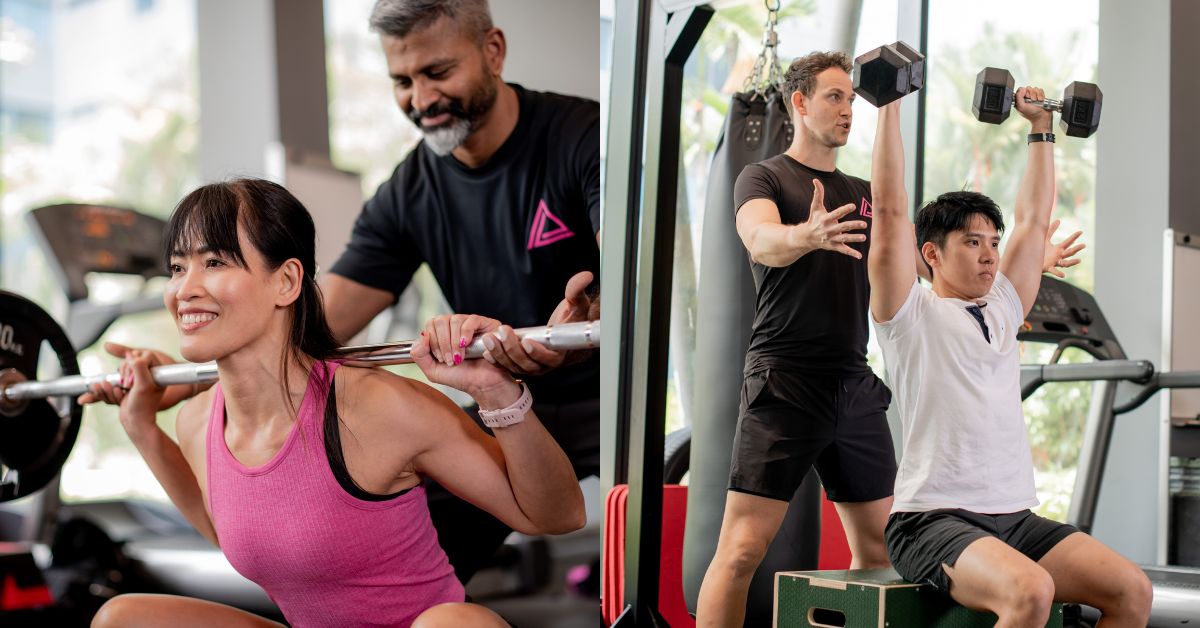 At Athleaders, the core principles are results, convenience and customisation. Ranked the top personal training company for the past 2 years consecutively by magazines and forums, Athleaders take pride in constantly ensuring their core principles are at the forefront of every service they deliver.
Nothing is too much trouble! If you want to start your fitness journey at your convenience, be it in your condominium gym or even in your own living room space, Athleaders is able to assist with your personal training accordingly. Their team of Singapore's top trainers provide a customised and holistic approach through fitness and nutrition guidance. You can also choose between a program that is customised to offer you maximum results in the minimum amount of time or a program that is designed to ensure long-term and sustainable success. 
Fitness is not one size fits all, and Athleaders understand that. They will take into account your circumstances such as injuries, work life, family obligations or overall lifestyle, and craft a program that perfectly suits your needs. You are guaranteed to see results and be equipped with the guidance you need to achieve your goals - in a sustained manner. 
Unlike any other gym, Athleaders takes pride in their personal training program which comes with a complimentary dedicated Customer Success Agent and Nutrition Coach just for you. As for the results, you'll see clients at Athleaders having lost 9kg in 4 weeks to get in shape for the wedding but also those who are looking for more sustainable and long-term results such as losing 30kg in a year. So, whether you are looking to achieve short- or long-term fitness and body transformation, Athleaders is the perfect choice for you!
Want 50% off? Quote "VanillaLuxury50" to get 50% off a trial and a complimentary consultation call. 
For more information, visit their website.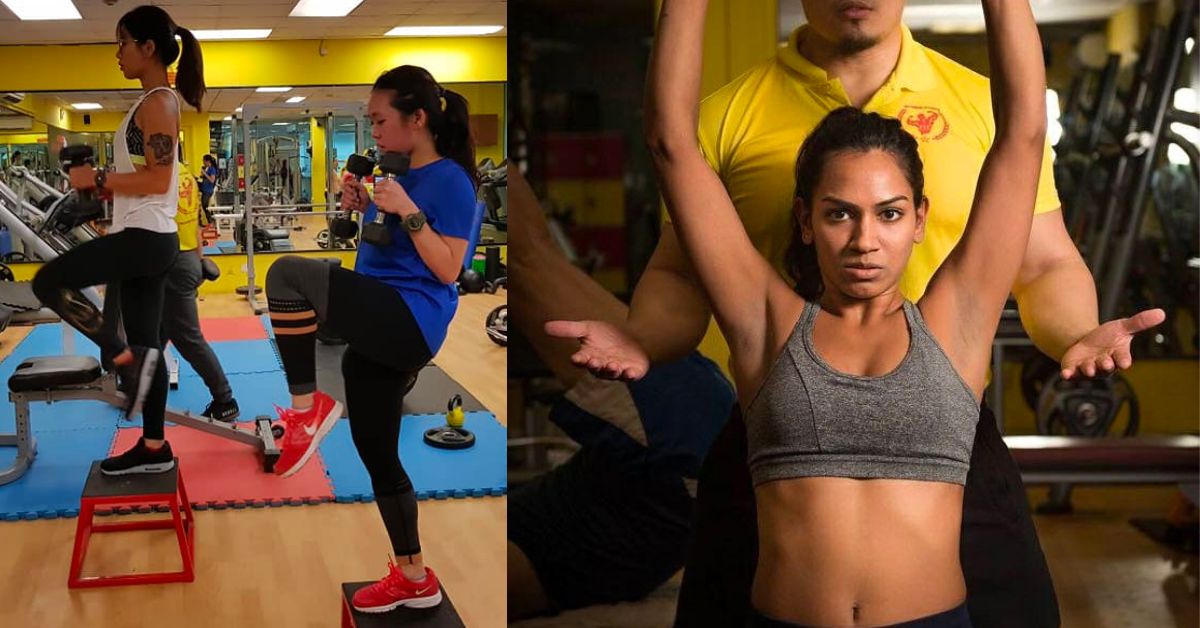 Ever heard of a transformation programme that comes with a money-back guarantee? If you are wondering how that works, check out Extreme Fitness. Reputed as Singapore's leading body toning and sculpting specialist, Extreme Fitness takes pride in its personal training and transformation programmes as they have transformed thousands of customers since 2015 and received hundreds of 5-star Google reviews. At Extreme Fitness, their training programme is a unique combination of metabolic resistance training curated by coaches with over 3 decades of coaching experience, so rest assured you are in good hands! Besides customised training programmes that are tailored to each individual's fitness levels, their programmes also feature different genres of training such as boxing, yoga, aerobics and sports therapy, and more. With programmes that are a hybrid between strength and HITT workouts, you can expect to enjoy a unique training experience like no other at Extreme Fitness. Visit their website to register for a complimentary training session of the award-winning training programme today.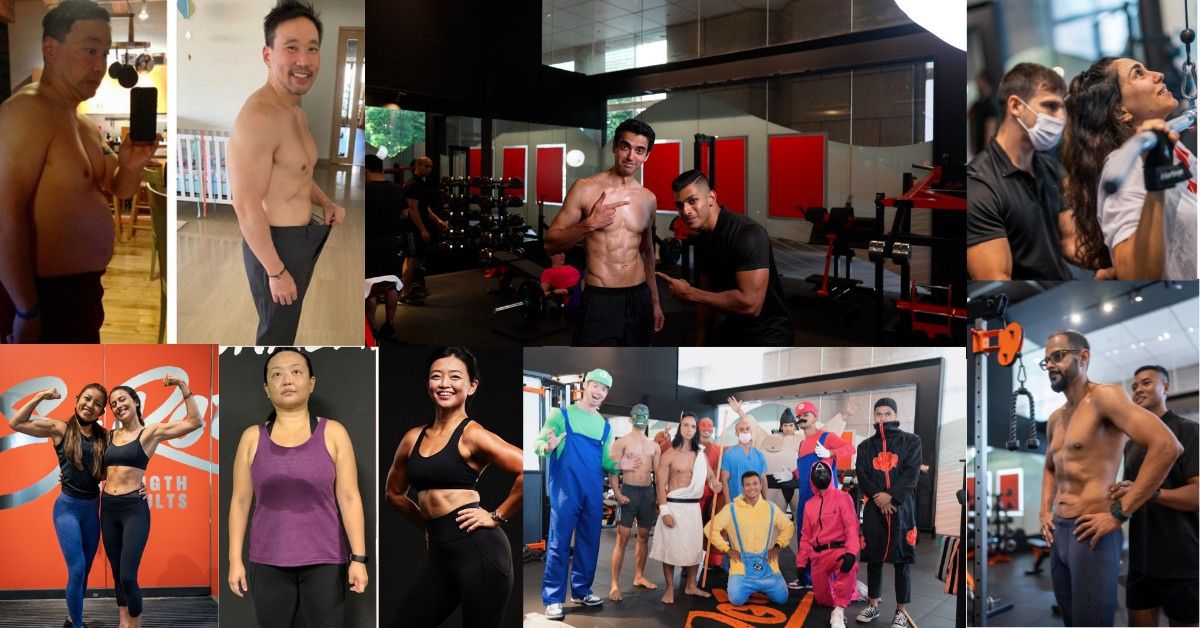 Surge: Strength & Results comprises of a group of internationally acclaimed trainers who excel in delivering tailored personal training sessions. These yield long-lasting outcomes for individuals from diverse backgrounds and with various health conditions. Whether you have a vegetarian, Indian-vegetarian, halal, or kosher diet, Surge PT Trainers can easily guide your daily meals to achieve your desired goals. 
Their expertise lies in aiding clients to cultivate healthy lifestyle habits that seamlessly integrate into their daily routines. Encompassing exercise, sleep patterns, nutrition, injury prevention/rehabilitation, prior health conditions, pre-post-natal and more, these are holistic lifestyle changes - made for the better. 
Sharing success with the clients is their biggest achievement, and you can see more of their client's personal stories and body transformation here. Surge's utmost goal is to help clients shed excess fat, build desired muscle tone, and attain changes and confidence that will last a lifetime.
Want more out of your personal training? Surge is currently offering - Physical Evaluation & Onsite Consultation for free! Quote "Vanilla Luxury" during your consult to get a special price for a personal premium training experience for 3 sessions. 
Limited time only, book on their website now!
As Singapore's leading ladies-exclusive fitness centre, Amore Fitness champions women's fitness and well-being for over 30 years. Besides offering various fitness programmes, gym facilities and spa treatments, they offer personal training programmes too. 
If you are hesitating to kickstart your fitness journey, Amore Fitness make one of the best weight loss partners. The fitness programmes at Amore Fitness are extremely beginner-friendly, so newbies don't feel intimidated by the equipment or the process. The friendly floor trainers  will gladly provide assistance when needed. What's more, their personal trainers are qualified fitness professionals who specialise in women's fitness and are trained in many areas such as weight management, nutrition, rehabilitation and more. 
Best of all, Amore Fitness has various gyms located across Singapore so you really have no excuse! Visit their website for more information and book a free trial today.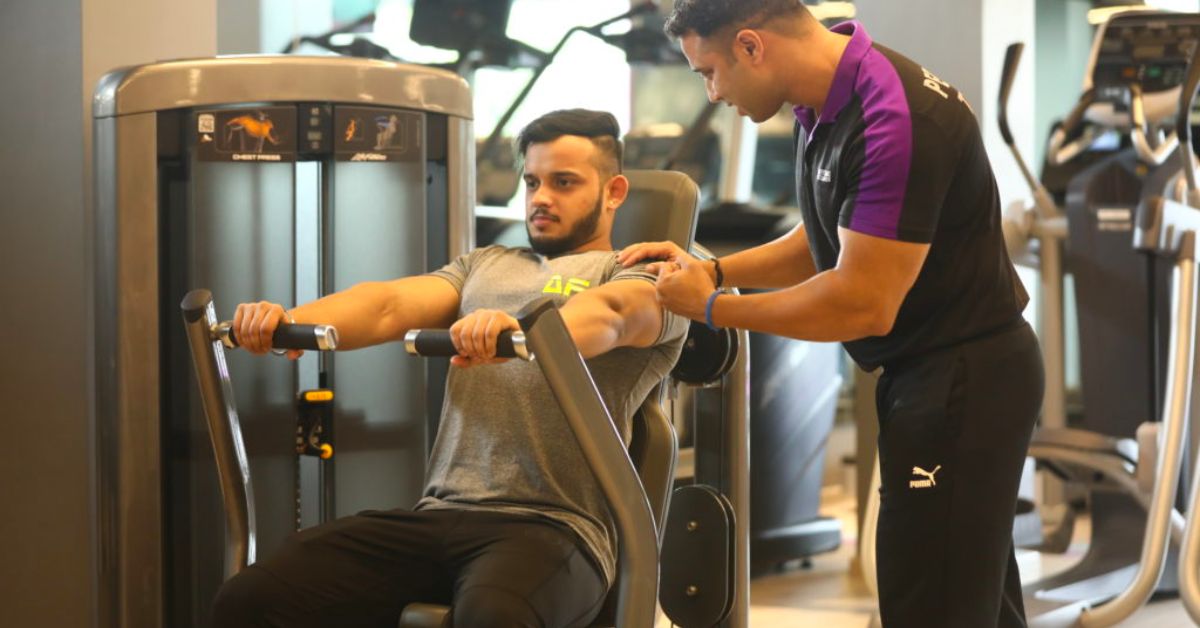 Anytime Fitness gyms are not just about the facilities and equipment - they have the trainers and the tools to help you reach your fitness goals. Whether it is your first time or not, their staff are well trained to curate the best experience for you and your fitness journey. 
At Anytime Fitness, they believe that anybody can achieve their fitness goals anywhere and at any time. Anytime Fitness offers to create a plan that fits your lifestyle with their skilled coaches and a friendly community to support you. With a countless number of outlets all over Singapore, we can't deny that Anytime Fitness is one of the most convenient options to achieve your desired weight loss and transformation goals. Not forgetting to mention, they are open 24 hours a day, 7 days a week!
Find your nearest Anytime Fitness gym and approach their friendly crew for more information.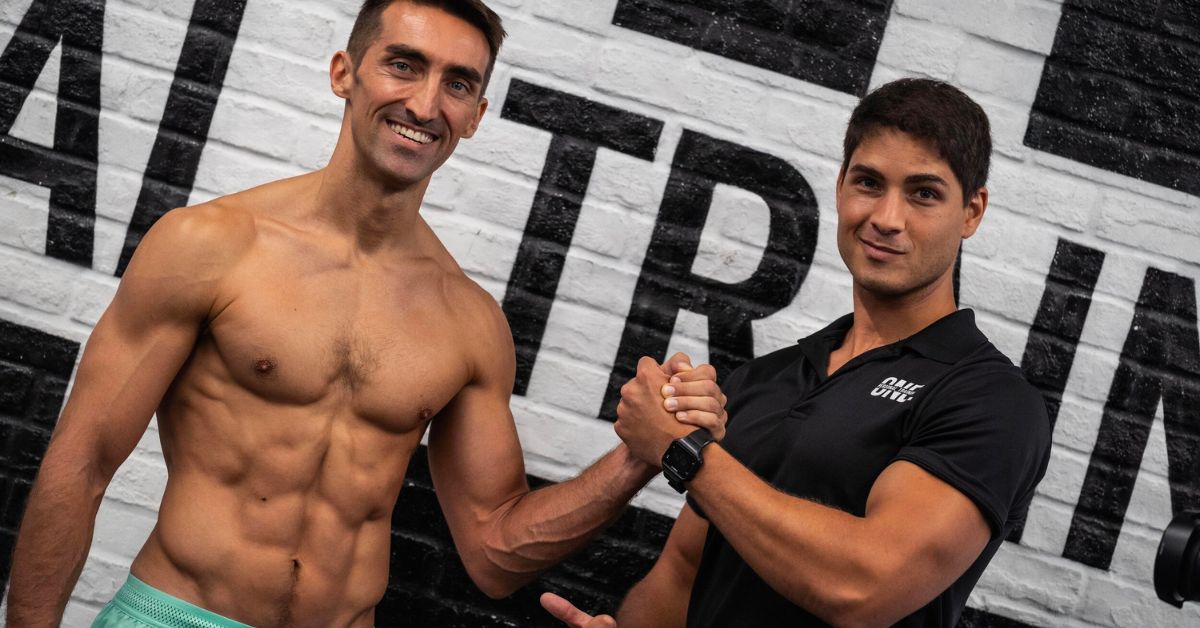 ONE Personal Training prides themselves on having Asia's Leading Personal Trainers. With a highly effective approach to personal training that has led to hundreds of success stories, ONE Personal Training is the perfect place to kickstart your fitness journey. Whether you are an experienced trainee or have never stepped foot in the gym before, the skilled trainers at ONE Personal Training will craft a plan that works just for you. 
How this will work is they will first take you through a pre-exercise assessment, following which they will create a nutrition plan for you. Next, they will create a training programme for you based on lean muscle building and burning body fat. You can definitely see results as they will re-assess your progress and improve your plan every two weeks if needed.
Visit their website and book your free consultation today.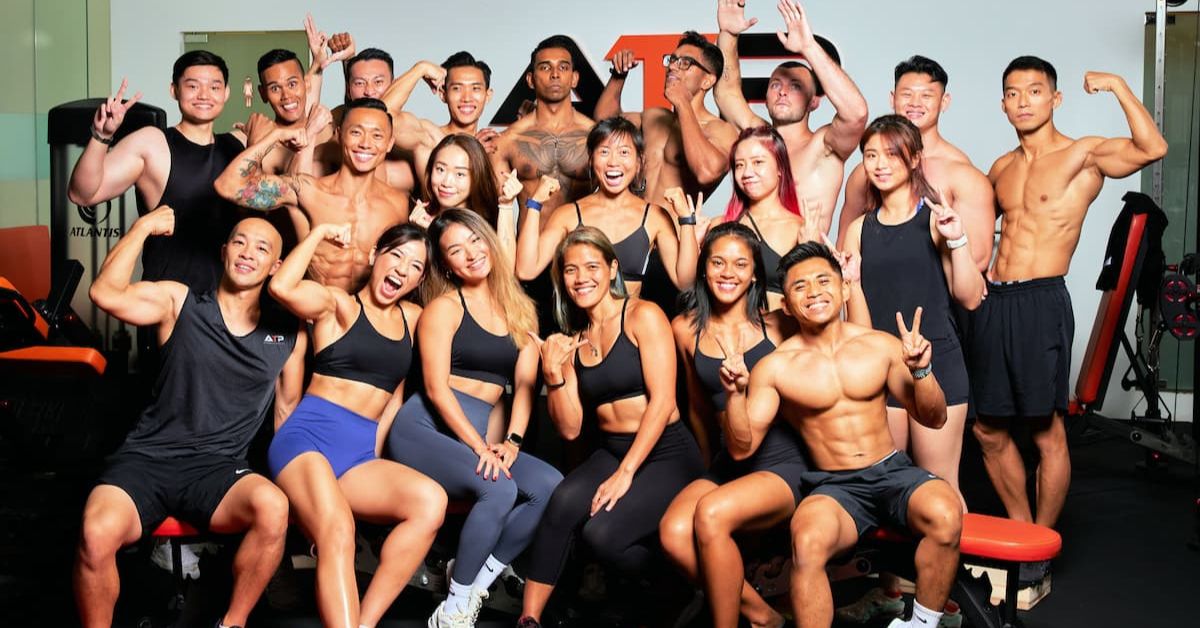 With a clientele across Singapore and Hong Kong, ATP Personal Training is where you can find personal trainers to help you achieve fast results and sustainable change. If you feel like you have been stuck on your fitness journey for ages, ATP Personal Training has the tools for you to sustain your transformation over the long run. 
The well-trained coaches at ATP Personal Training will tailor your personal training programme based on your goals, needs, and schedule. If you want to achieve weight loss or body transformation, ATP Personal Training has various offerings for you. They are well-known for their Fat Loss for Women and Men, Movie Star Body, and Tone Up for a Bikini Body programmes. 
ATP Personal Training is located at 105 Cecil St, #01-01 The Octagon, Singapore 069534. Alternatively, visit their website for more information.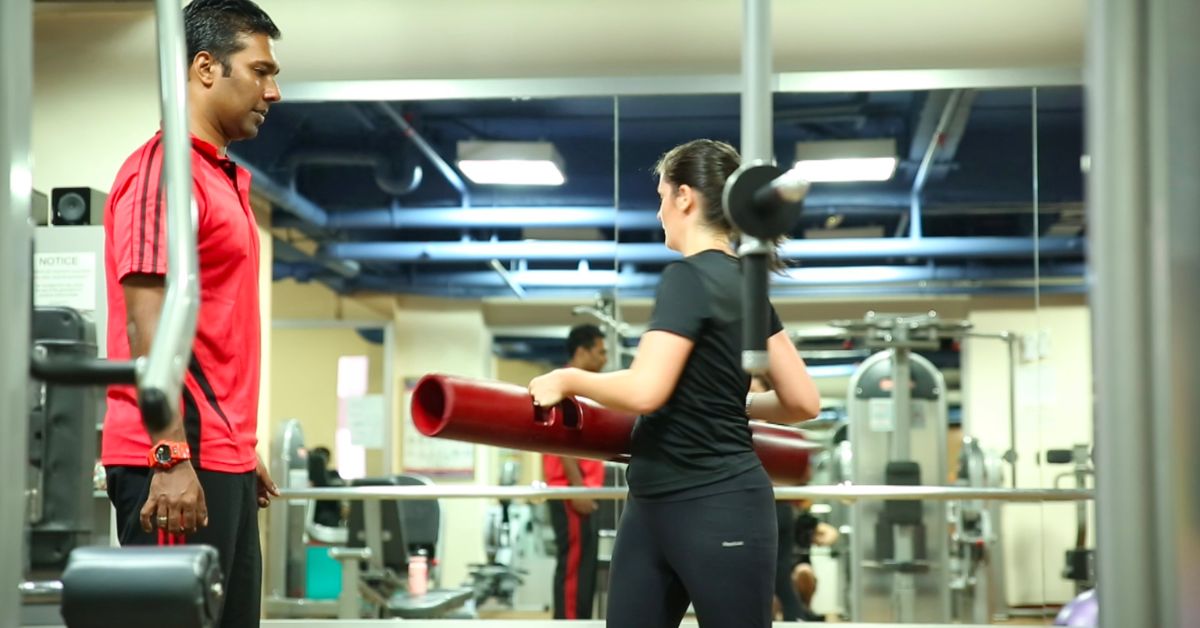 EzFit is known as Singapore's first 24/7 private fitness provider. That means you get access to personal training at any time you desire! EzFit creates highly customised fitness and health programmes using a holistic approach. Moreover, their clients are their number one priority. You get to work with trainers and coaches who listen and care for your well-being. Their services are also highly recommended by doctors and physios as they work together to help clients achieve the best results.
EzFit offers a range of personal training programmes available such as customisable sessions from $130 onwards, holistic health programmes, rehab training, and more. 
Register for a free consultation on EzFit's website today.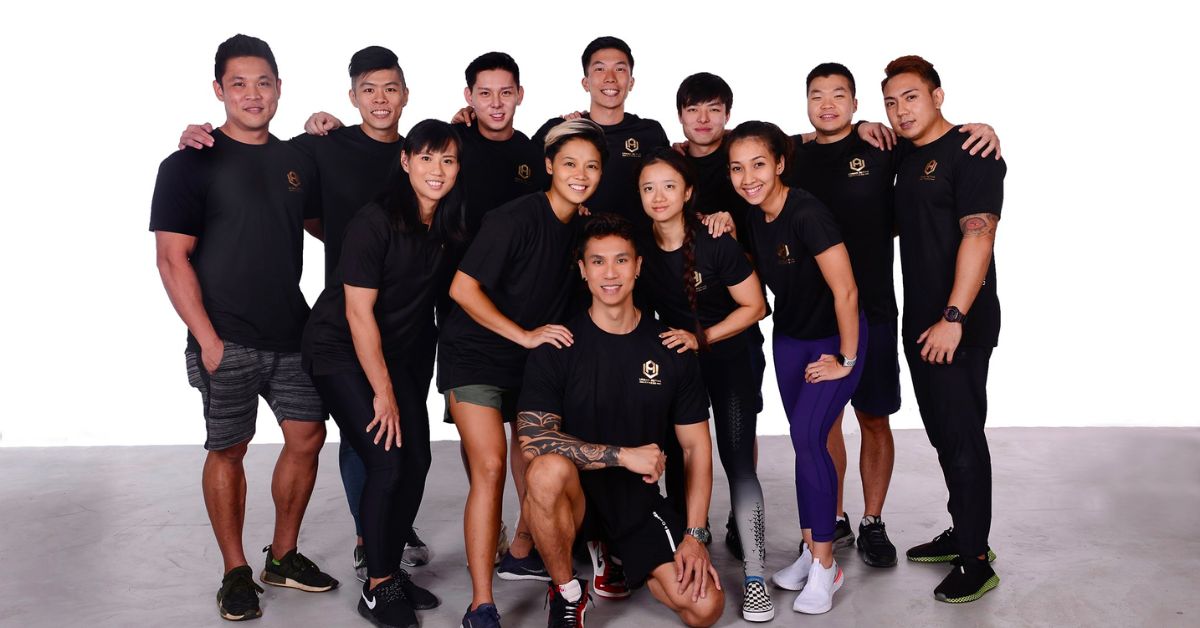 With Urban Active Fitness, smash your fitness goals anytime and anywhere. Urban Active Fitness offers home personal training such that you can either use your condominium gym or train at a gym nearest to your convenience. Private personal training at your doorstep is the way to go as it allows you to save time and money on transport costs and membership fees, and Urban Active Fitness understands that. 
Urban Active Fitness offers personal training for various fitness goals, be it for weight loss, pre-and post-natal, couple workouts, injury rehabilitation and more. They even offer kickboxing and customisable workouts if you want to try something different.
Urban Active Fitness personal training sessions start from $90 per class onwards. Visit their website for more information.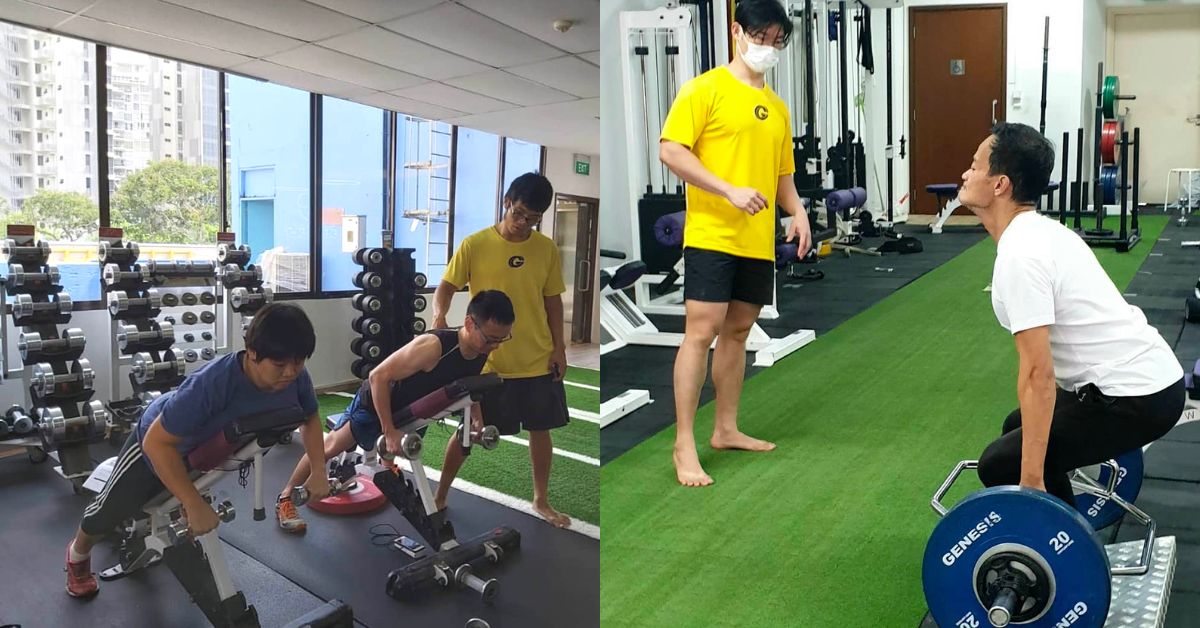 Get started on your body transformation and weight loss journey with Genesis Gym Personal Training. Genesis Gym assures you can call them the "Myth-Busters" of health and fitness. They promise to give busy individuals the life skills to achieve their fitness goals in a healthy way without wasting hours in the gym. With over 20 years of experience in the industry and over 1 million hours of coaching and data, Genesis Gym boasts an extensive list of client testimonials with Olympians and pros included.
Genesis Gym offers personal training programmes such as the Mid-Life Makeover for those struggling to stay fit after hitting their mid-30s, or the Body Transformation which is an intense programme for those who want to achieve a fitness model body. For more information, visit their website here.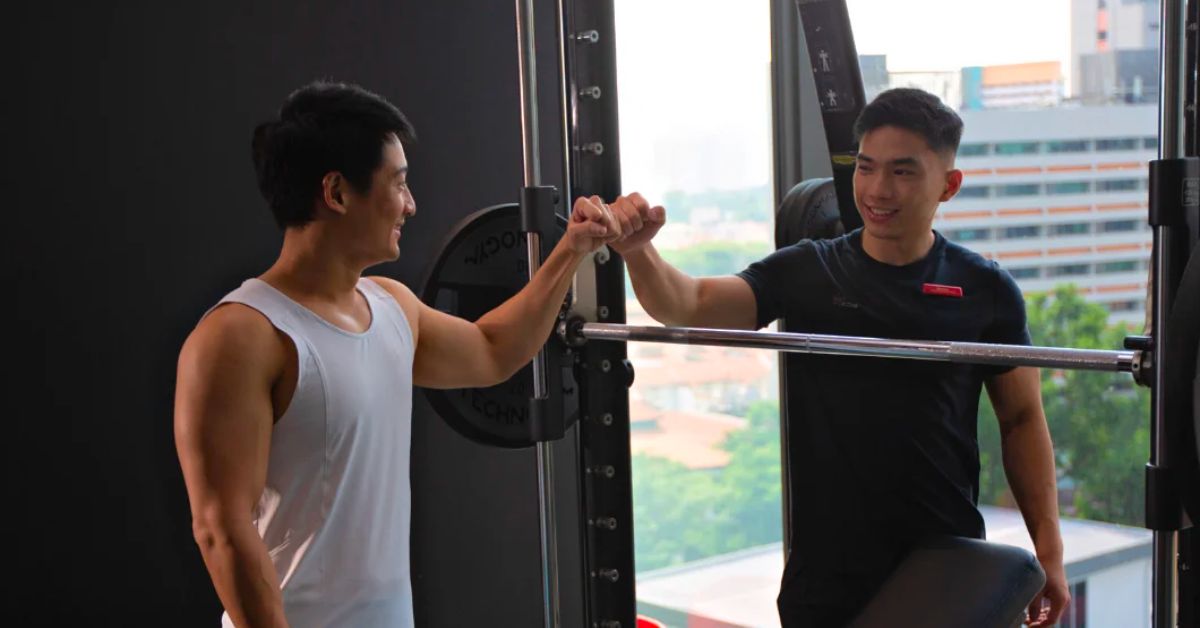 Asides from offering premium facilities and gym equipment across Singapore, Virgin Active also houses a team of highly-skilled personal trainers. Virgin Active believes that working with a personal trainer is the best way to start your fitness journey or to reach your fitness goals. Whether you have specific fitness goals or just want a bit of support, their personal trainers will curate the right programmes and motivate you along your journey.
Virgin Active Personal Training specialises in many areas such as weight loss, mind and body rejuvenation and muscle gain to functional fitness, sport-specific training, and more. Virgin Active Personal Training starts from $100 per session, or if you want to opt for buddy training for double the fun, pay only $67 per person per session. Visit here for more information.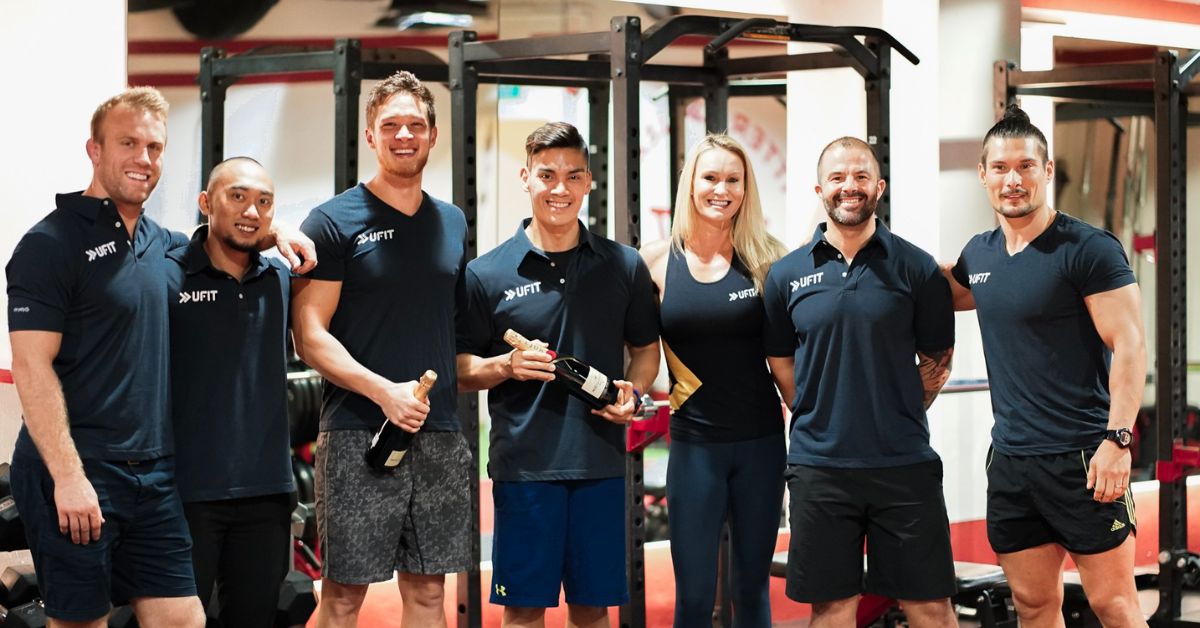 UFIT fully integrates their 1-to-1 services and has introduced Singapore's first Holistic Personal Training Programme. UFIT strives to support, guide and inspire their clients to build sustainable habits and to achieve life-changing goals, be it weight loss, or body transformation. With their Circle of Care programme and data-driven approach, rest assured that you are in good hands! 
When it comes to goals, your lifestyle and habits outside of the gym are equally as important as your sessions at UFIT. This is why UFIT has launched their very own coaching app that you can use to easily track your habits, goals, health and fitness metrics, and ensure effective communication with your coach. 
If you are still unsure, UFIT provides free consultations to understand your needs. UFIT is available at various locations across Singapore. Alternatively, visit their website for more information.
With over 16 clubs nationwide and over 1,500 group fitness classes weekly, Fitness First strives for their clients to keep their fitness goals in check. The friendly trainers at Fitness First will help you unlock your full fitness potential and curate special personal training sessions for you, depending on your fitness goal. Be it weight loss or simply to get more toned, Fitness First has something for everyone. 
Fitness First offers Personal Training packages in two categories. The Value package is suitable for those who are looking for a customisable fitness training program with their in-house fitness coaches at an affordable price. In contrast, the Freedom package offers an array of benefits such as virtual group fitness content, complimentary buddy training, free visits to Gravity Club (a luxury brand by Fitness First), and more. 
Alternatively, Fitness First offers 40-minute standard sessions as well as Online Personal Training Packages for you to achieve your fitness goals at your convenience. Personal Training Packages at Fitness First are priced from $1078 (for 12 sessions) onwards. View here for more information.