beauty
Best Hair Salons in Singapore: The Hottest Hair Salons To Book in 2023
Published Date
: 23 Feb 2023 13:00

Struggling to find the Best Hair Salons in Singapore? Get ready for a stunning transformation with these top hair salons where style meets quality
Looking to book the best hair salons in Singapore? Discover our list of the city's top hair salons and find the best one that suits your hair needs. Featuring the most stylish and finest salons with highly skilled professionals who will leave you feeling and looking your best, our list has got everything covered. So, whether you're looking for a fresh, new haircut or a bold and trendy style, these are the hottest hair salons in Singapore to head to in 2023. 
Best Hair Salons in Singapore To Discover in 2023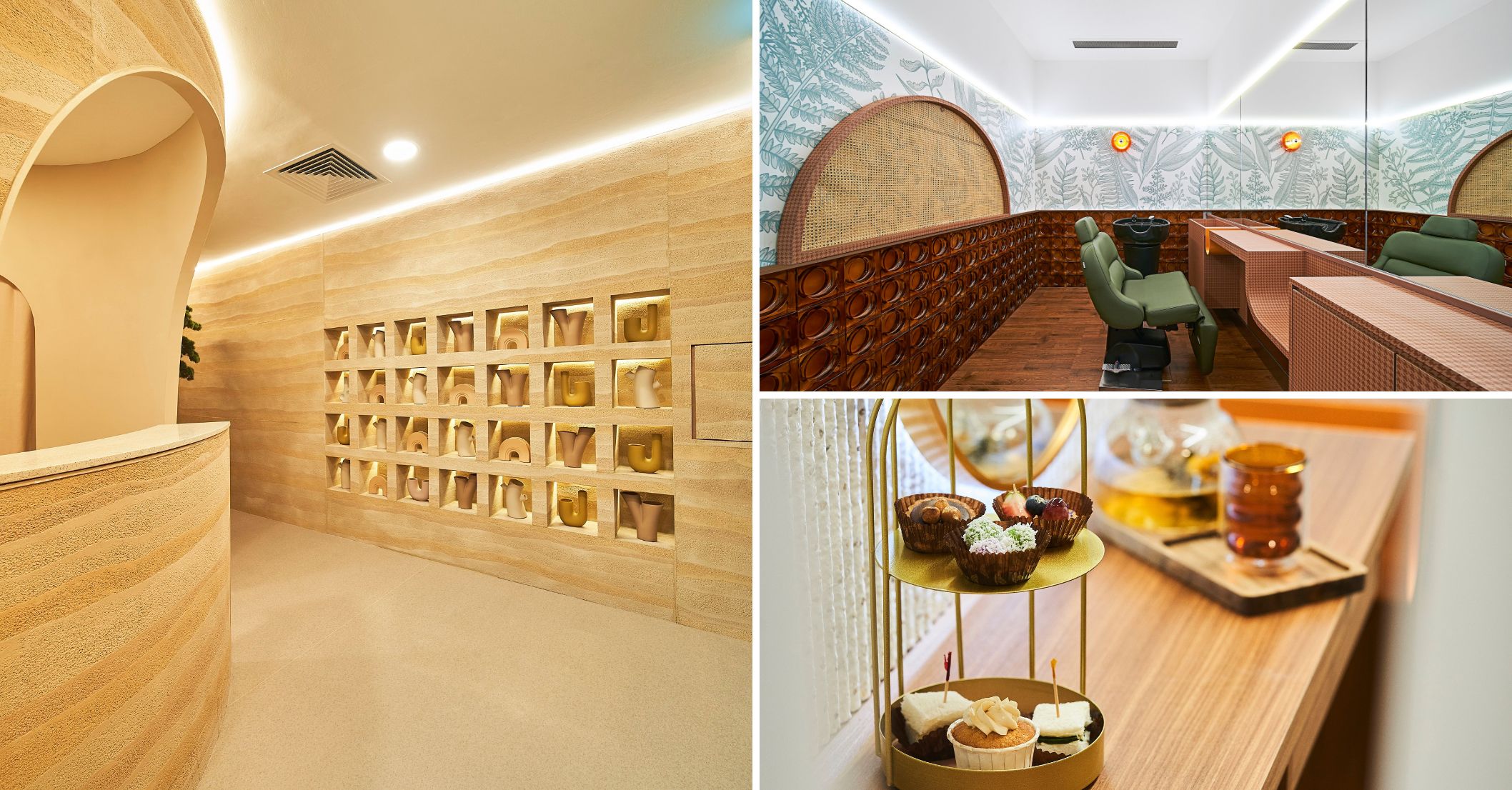 Many recognise Chez Vous as one of the best luxury hair salons in Singapore and the top innovator in professional hair services. So it comes as no surprise that their newly launched Chez Vous: Private Space is the talk of town! Expect personal pods that replicate the comfort of business-class flights! 
Chez Vous: Private Space is all set to change the salon landscape in the region, with its reinvented hair salon experience - inspired by the premium services of ultra-luxury airlines. 
Don't just take our word for it! Enjoy a snooze in the salon's comfortable shampoo "beds" from BÜCE (Seoul) which use unique foam technology and eco-friendly plush "leather". For ultimate relaxation, guided meditation audios and mental body scanning practices are provided in your own private space. Alternatively, binge-watch as many shows as you like as there is Netflix available and even podcasts for your listening pleasure. 
What's more, an express head spa service is included in all service bundles. The salon also offers personalised services such as wearable devices for relaxation and blood circulation, a DIY facial sheet mask maker, an anti-stress colouring therapeutic kit, and more! For busy professionals, you can even comfortably work on your laptop while getting your hair done. Personal work desks, high-speed Wi-Fi, power points, stationery and even printing services (up to 10 pages) are available upon request. Alternatively, if you prefer some company while doing your hair, the salon offers four semi-enclosed pods with duo seats for guests.
Not forgetting to mention, Chez Vous: Private Space offers an amazing selection of drinks, as well as a high tea set. Choose from a wide array of Insta-worthy and yummy tea and coffee beverages. Furthermore, every service bundle includes a complimentary tiered high tea set. Fret not if you have to skip meals before your hair appointment for any reason, as instant porridge and noodles are provided upon request. 
Premium pricing, yes. Exorbitant pricing, no! Hair services at Chez Vous: Private Space are available in three bundles: Basic, Premium and First Class. Basic bundles are priced at $385 (excl. GST), Premium bundles are priced at $475 (excl. GST), and First Class bundles are priced at $555 (excl. GST).
Most chemical services (such as Balayage, Perm, Soft Rebonding, etc.), inclusive of haircut and express head spa, cost $385 (excl. GST). For chemical services with an additional hair treatment, many cost $475 (excl. GST). These prices are similar to other top-tier salons in Singapore, but with all the amazing extras - making Chez Vous: Private Space one of the best hair salons to most definitely try in 2023.
Get ready for that Business Class-like experience, minus the hefty price tag.
Chez Vous: Private Space.  #08-01, 391B Orchard Rd, Tower B, Ngee Ann City, Singapore 238874.
Call (+65) 6235 0345 to book an appointment, or log on to chezvoushair.com/privatespace/ for more information.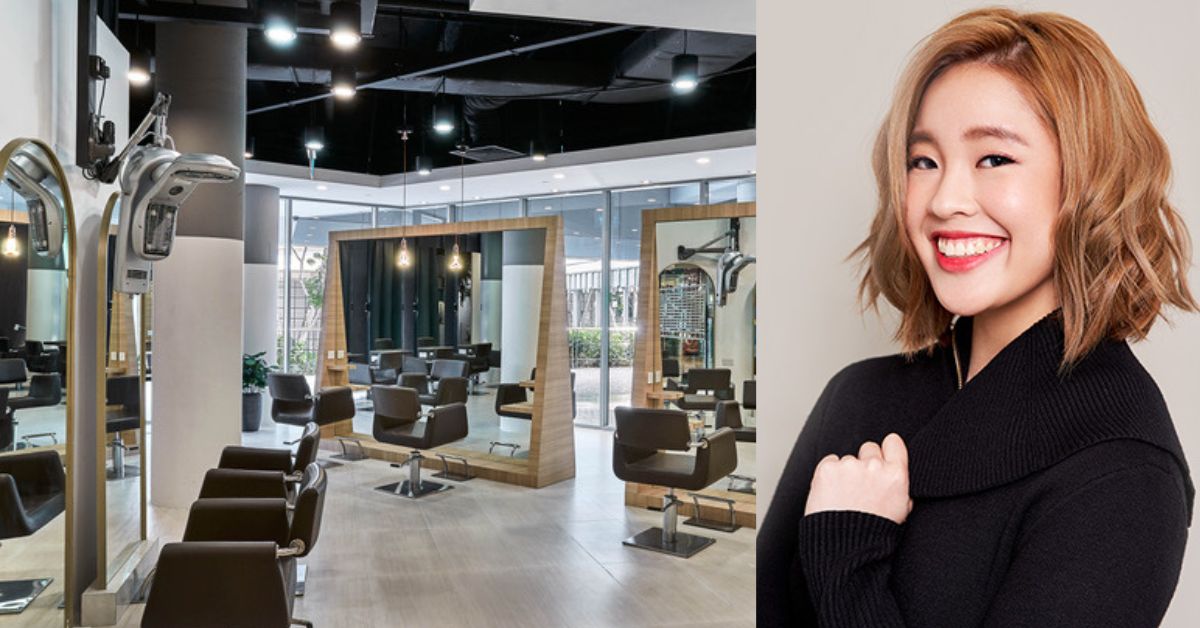 One of the best hair salons in Singapore with a loyal following, Kimage is highly raved for its team of expert hairdressers and its convenient, easy-to-get-to islandwide locations. Established in 1994, Kimage was formed with a guiding principle that the skill of hairdressing may enhance one's individuality. If you are on a tight budget, worry less as Kimage offers hairdressing services that are affordable to all. Simply choose from either their Senior or Junior Stylists with varying prices to see what suits your pocket, best. 
Kimage offers a wide range of hairstyling and scalp services, including one of the best perms in Singapore. Kimage is well-known for its perming methods and curl-creation expertise. Their Hair Perm package includes a pre-perm treatment that strengthens hair by infusing protein and increasing elasticity, resulting in long-lasting and bouncy curls. A protein treatment is then applied, followed by a haircut to sculpt the curls for a polished look.
Furthermore, Kimage offers a range of options for their colour services, from single shades to duos and Balayage, as well as customised styles that are tailored to your preferences. The Kimage Guarantee ensures that if you are not satisfied with the results of your hair service, you can return to the salon within 10 days for a complimentary solution. 
Ready to start a refreshing journey with your hair? Book your appointment at Kimage today! 
Kimage, Multiple locations. Book here or email [email protected] with your queries.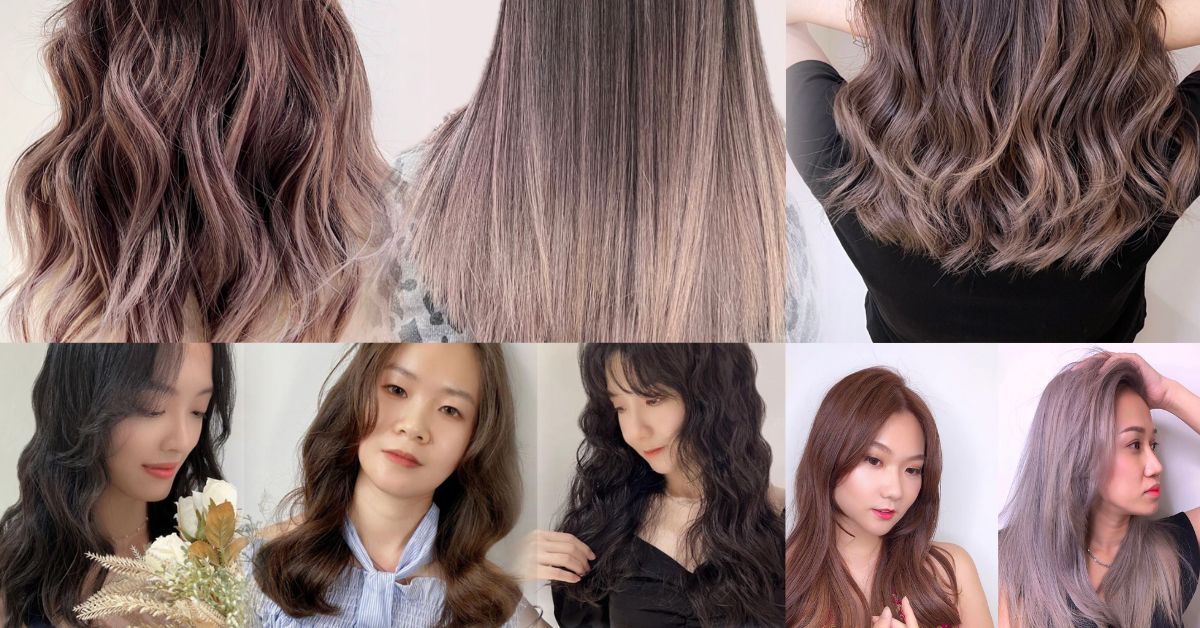 Be U Hair Design is a one-of-a-kind Singapore hair salon that offers tailored and individualised services to each of its customers. Unlike other hair salons in Singapore, they take pride and time in bringing out every customer's individuality through hair styles, at every appointment. The results show on their Instagram page, where every meticulously crafted hair style shouts elegance and the latest trend!
The name of the salon is more than simply an acronym for "Beautiful," it also conveys the message "Be Yourself!". The highly experienced stylists at Be U Hair Design make it a point to guarantee that you leave the salon feeling as confident and beautiful as your true self. 
Furthermore, Be U Hair Design considers factors such as your personality, face shape, fashion style, and the nature of your job before customising a haircut for you. The expert stylists will examine your skin tone when choosing a hair colour, and depending on your personality, they will recommend either wavy or straight hair. Not forgetting to mention, they integrate the latest fashionable elements into your styles as well. Be unafraid to flaunt your best hair forward - book your appointment at Be U Hair Design!
Be U Hair Design. The Centrepoint, 176 Orchard Road, #01-33J. Phone: (+65) 6909 3250. Whatsapp: (+65) 88535736.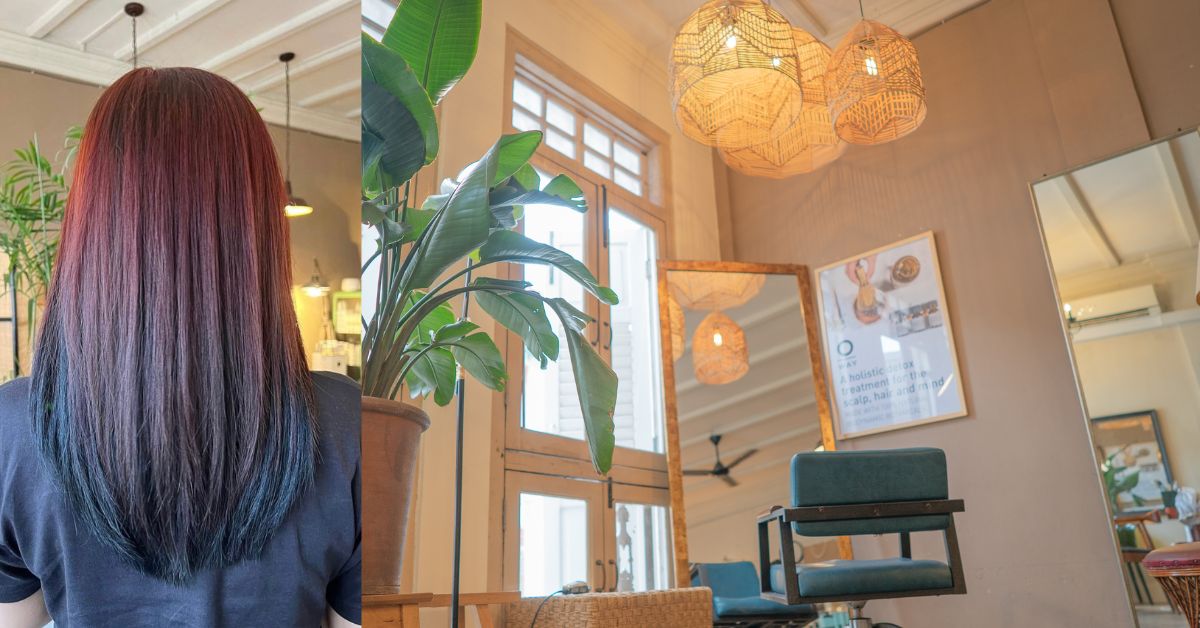 haarAttic is one of the best hair salons in Singapore that believes in keeping its rates reasonable while providing a highly personalised experience. haarAttic began as a modest salon back in 2006 and has now expanded to two locations: Boat Quay and Keong Saik. Boat Quay offers a laid-back, Bali-inspired vibe with lush foliage and rattan elements, whilst Keong Saik has an eclectic mix of vintage goods. 
As an all-rounded salon with different stylists specialising in different fields, you can definitely trust haarAttic to come up with the perfect style for you. The stylists at haarAttic believe in revitalising your existing look while tailoring it to your facial shape best. With reasonably-priced hair services such as haircuts, creative colour, perm services and more for both men and ladies.
Furthermore, haarAttic ensures the best for their customers by using quality products such as Guytang, Napla, Tokio Inkarami and Oway. The salon's popular Mucota Anti-frizz Treatment starts from just $238 and Tokio Sinka starts from $298. And if you are looking for a more extensive makeover, HaarAttic offers a wide array of affordable add-on back bar scalp treatments that you can choose from. With Tokio Spa Scalp, Oway Organic and Loreal Serioxyl treatments starting from $68 onwards, a clean scalp and healthy hair is just an appointment away! 
haarAttic. 18A Keong Saik Rd., Singapore 089125. Phone: (+65) 6835 9811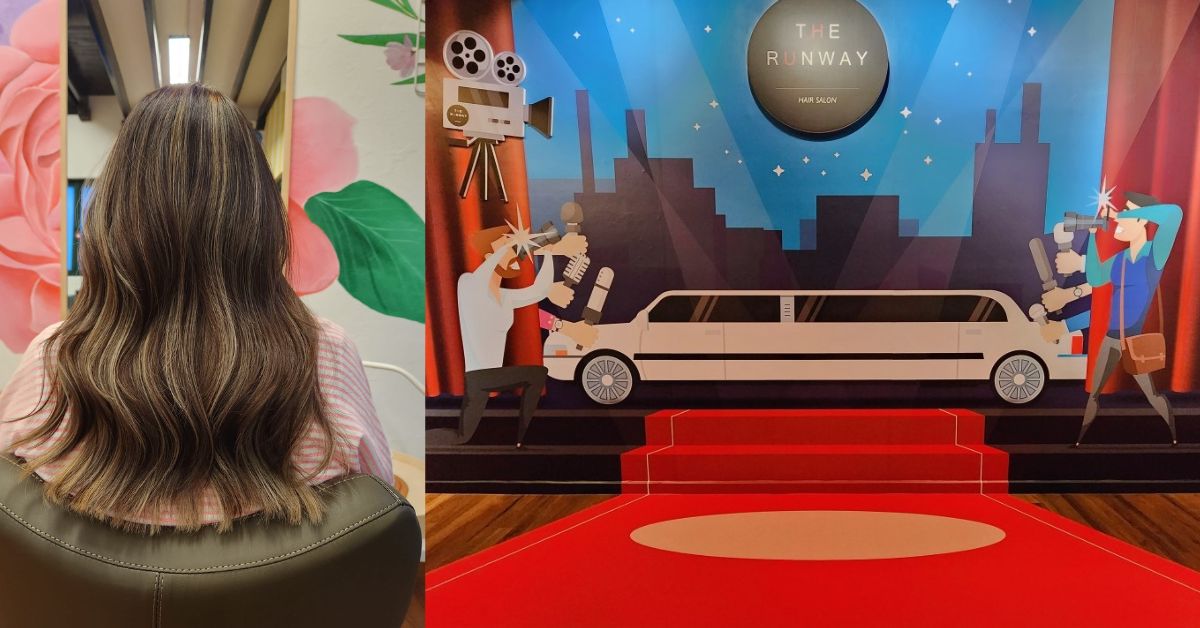 Make your way to the newest hair salon in town - The Runway Hair Salon. Conveniently located at Tanjong Pagar, at the corner of Craig Road and Duxton Road, it is soon to become the hottest address to be seen at. 
The Runway Hair Salon prides itself as a fashionable red-carpet-vibe hair salon. Their hair stylists have more than 15 years of experience in the industry. Look forward to a wide range of hair services from glamour haircuts to high fashion hair colouring and highlights you want to flaunt! 
Tired of the effect of chemical services on your hair? Unlike traditional hair salons, The Runway Hair Salon is highly focused and specialises in the rescue of damaged and frizzy hair from the effects of constant hair colouring. Using the latest eco-nanotechnology, their hair B.T.X treatment is a miracle rescue for your damaged and frizzy hair.
Psst…the Hair B.T.X trial costs only $68(otherwise $88)! Just apply promo code 'btx68' at checkout.  
There's every reason to flaunt your new hair too! After you are done with your hair appointment, you will find an Instagrammable wall for red-carpet event photo shoots. Worth mentioning is their $1 for any service per month! Get their Basic Membership package where you can enjoy any selected hair service of your choice for only $1. Used once a month, it must be used with one or more additional services. For instance, if you get a haircut and a single-tone hair colour your cut will cost only $1! How's that for premium service that's easy on the pocket too?*
*Terms and conditions apply. 
The Runway Hair Salon. 7A Craig Road, Level 2, Corner of Craig & Duxton Road, Singapore 089667. Facebook. Instagram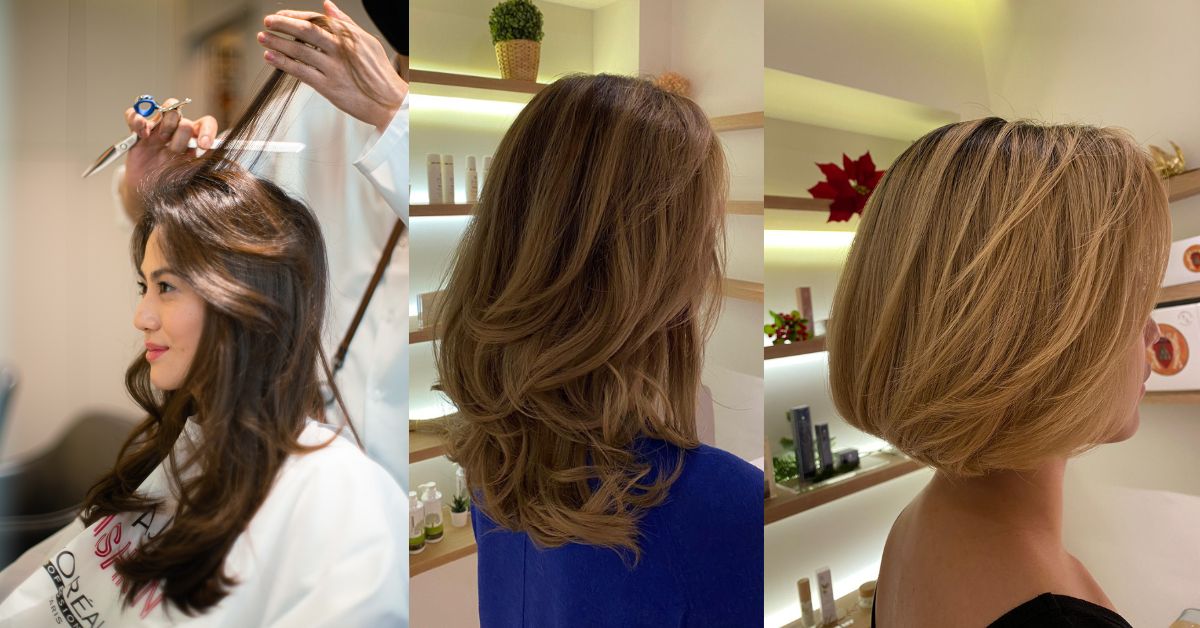 La Source Hair has been striving to create beautiful hair masterpieces ever since it opened its doors more than a decade ago. The salon strives to nurture your natural hair from within while keeping up with the latest hair trends.
Furthermore, La Source Hair offers an extensive option of hair services. These services include haircuts, hair styling, hair colouring, and hair treatments that are designed to suit your specific needs and preferences.
Stylists at La Source Hair are knowledgeable about the latest trends in hairstyles and are skilled in creating these styles. In fact, Korean Creative Director, Nik (IG @nikkim.sg), loved not only by the locals but expats alike, is also the hair stylist for celebrities in Myanmar.
The salon uses products that are tailored to your hair and scalp conditions such as hair dyes and treatments. You can expect to get the best experience as the salon even has an in-house Korean hair stylist to help you achieve the latest hair fashions.
If you wish to achieve luscious, healthy, and stylish designer hair without undergoing any harsh chemical treatments, La Source Hair is the right place for you. The salon offers amazing treatment services, such as their Gold Millet Scalp Treatment ($450) which uses natural, regenerative, pure, anti-pollutant ingredients.
Want the best of both worlds? La Source has an extremely well-priced credits package that can be used at both the Salon and Spa, making it a flexible option for customers to enjoy both skin and hair services.
La Source Hair. Voco Orchard Singapore (formerly Hilton Singapore) #02-17/18 Singapore 238883. Phone: (+65) 6732 1318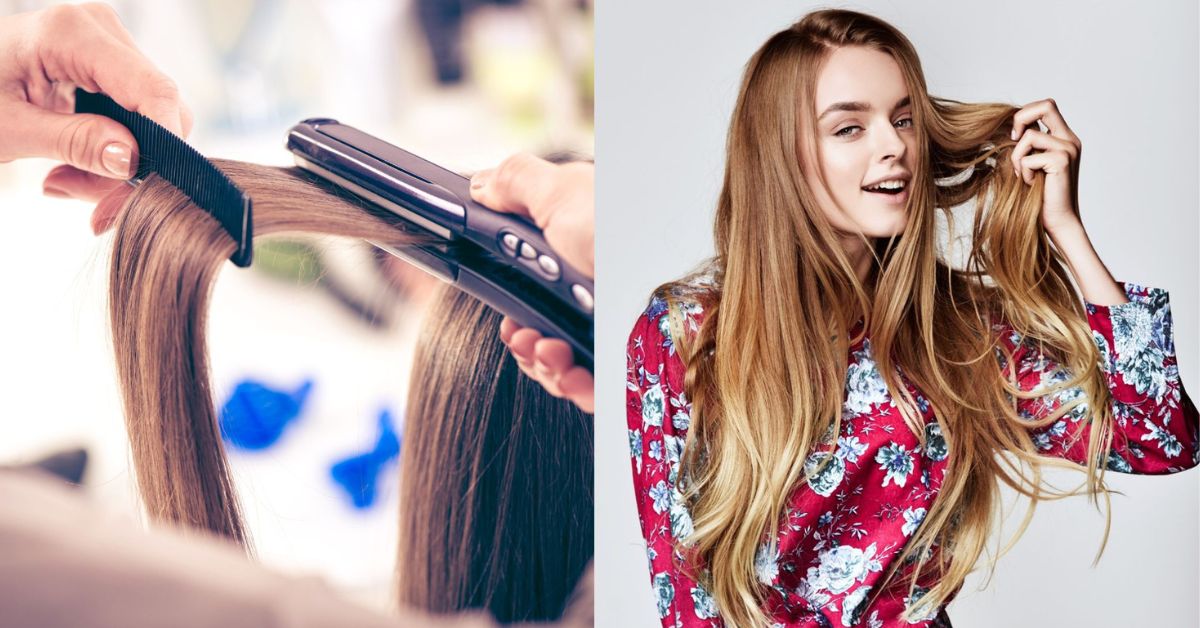 If you are looking for an innovative salon that provides the latest and most technologically advanced smoothing hair treatments – specially tailored to meet every individual's needs – look no further, Chez Vous Hair Salon is the place.
Since its establishment in 1995, Chez Vous' in-depth expertise and pioneering spirit have resulted in many first-to-market innovations.
Their most notable invention is Sugar Hair Lamination, which took Singapore by storm. This in-house treatment tapped onto the power of sugar to de-frizz, repair and nourish the hair – inside out – minus the stick-straight effect associated with many other smoothing treatments. Many keratin-based hair treatments in the market causes hair dyes to fade and turn brassy.
However, this groundbreaking Sugar Hair Lamination therapy uses a low-fade technology.
Hence, it can be performed immediately after a colour service without the need for a separate salon visit – saving time and effort. Yes, your hair colour will only look as good as your hair texture.
Chez Vous' Sugar Hair Lamination has two versions. Guests who wish to retain 40% of their natural curls can opt for the Advanced version. This last up to 6 weeks. Whereas, customers who are keen to sport straighter-looking hair (that's not pin-straight), can go for the Supreme version. This last up to 3 months.
The best part? The award-winning Sugar Hair Lamination treatment does not affect future perm and rebonding services unlike other acidic keratin treatments.
Chez Vous Hair Salon (main outlet). #05-05, 391 Orchard Rd, Ngee Ann City Podium, Singapore 238872
Call (+65) 6732 9388 to book an appointment, or log on to https://chezvoushair.com/ for more information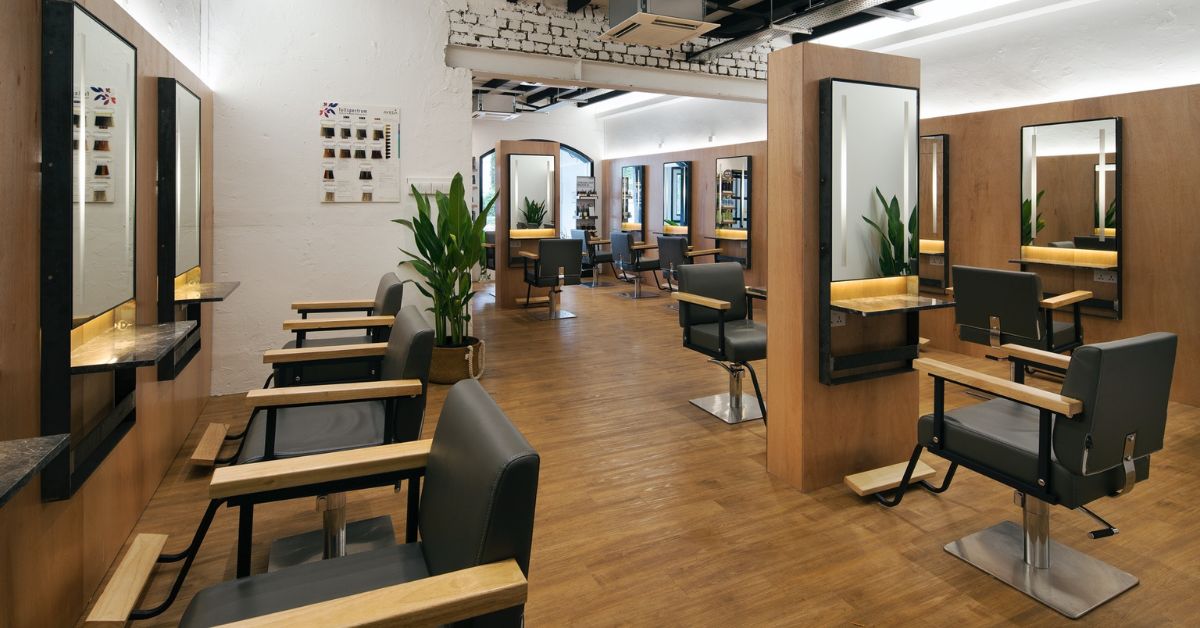 If you want to pamper yourself in a relaxing atmosphere, Trimmings Salon & Spa is one of the best hair salons in Singapore to check out. Located in Dempsey Hill and Orchard Road, Trimmings Salon & Spa believes that beauty should be honest and simple. Since its opening in 2008, Trimmings Salon & Spa is driven by founder Amanda's belief in simple, exceptional hair and spa treatments. 
Furthermore, hair products used at Trimmings Salon & Spa are PPD free, ammonia free and contain naturally derived ingredients like Aloe Vera, Honey, Shea Butter and Pomegranate. They definitely want the best for your hair and not just the colour produced. 
If you are not looking for an extreme makeover and just want a quick freshen-up, you can consider their Cleanse & Style service which includes a purifying scalp cleanse, from $55 onwards. What's more, you can pair your hair service with other services available, such as facials, nails and body spas to complete your glow-up experience! 
Trimmings Salon & Spa. Multiple locations. Book your appointment here.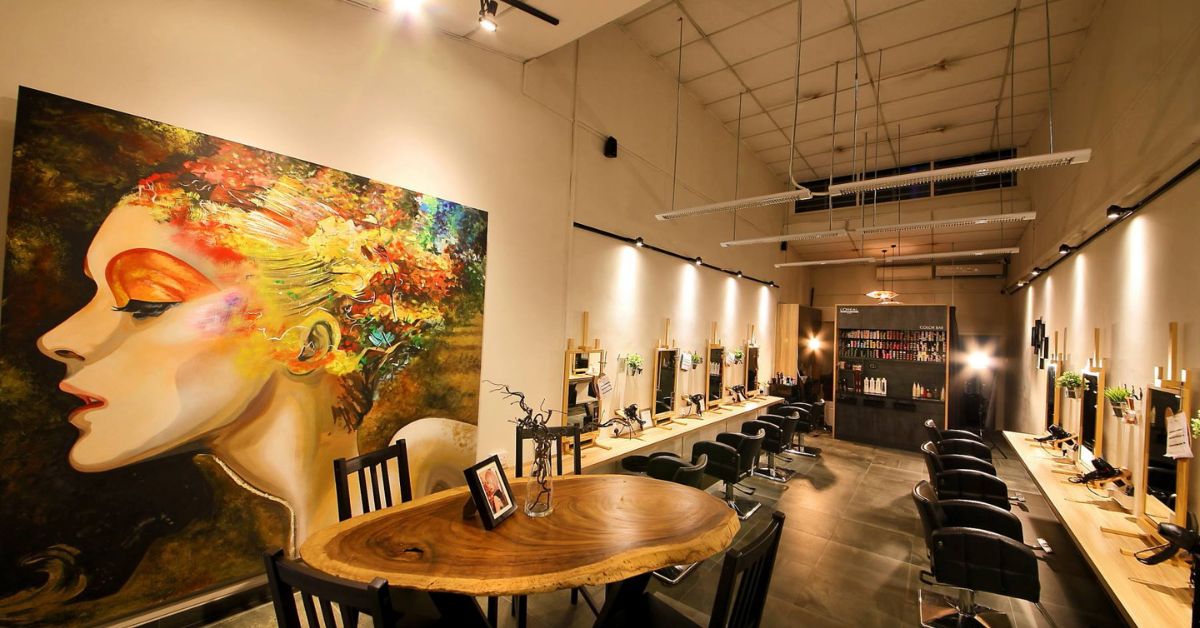 Ask us for recommendations on perms, and we'll send you to one of the best hair salons in Singapore - Picasso Hair Studio! With a team of experienced hair designers, at Picasso Hair Studio they are trained in recognising face shapes, height and build, and skin tones to recommend the best hair length and style for you. This is what they deliver as part of their Picasso Experience. With two outlets in Singapore, Picasso Hair Salon is located in Novena and Bugis.
Picasso Hair Studio specialises in perms and has permed more than 20,000 heads since 2014. Their stylists are all highly experienced in creating the most beautiful perms. Using a Hair Personality Mobile App, their stylists analyse and recommend the best design to craft the most perfect perm for you.
Furthermore, Picasso Hair Studio is also known for its creative colour services. Their 3C Hair Art Colour packages start from $329 and are inclusive of a haircut and luxury hair treatment.
Picasso Hair Studio, Multiple locations - Bugis, Phone (+65) 62910691. Novena, Phone (+65) 6224 0221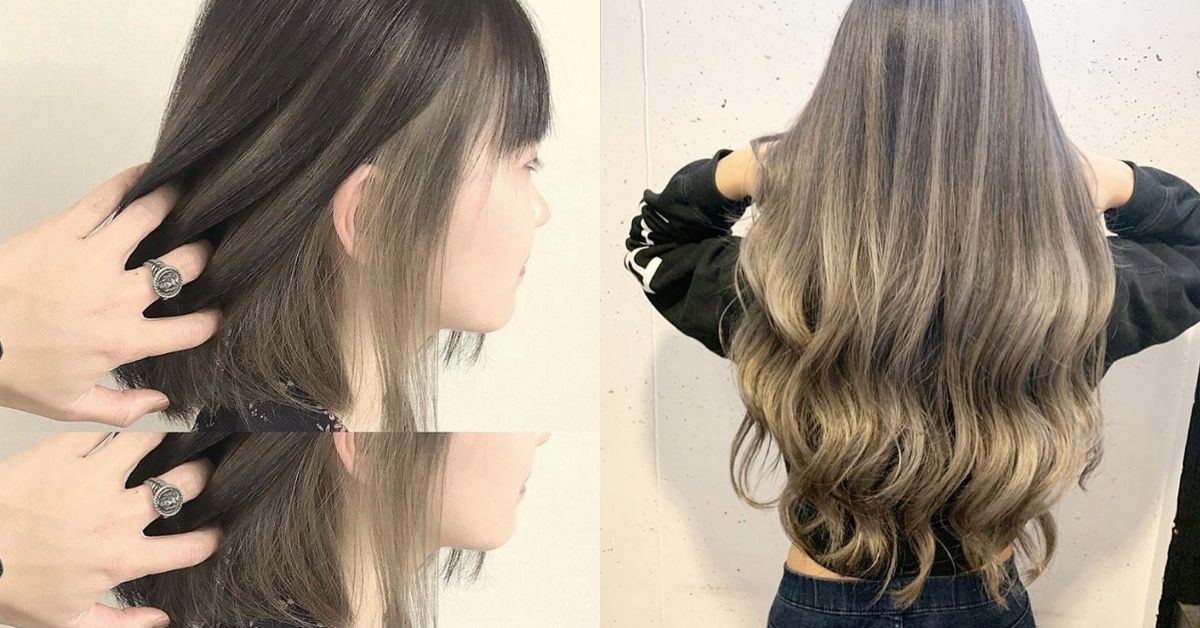 Art-Noise is a hair salon chain originating in Tokyo, Japan. Their first salon is located in Ikebukuro, Tokyo, which has the greatest number of salons in the world. After which, they ventured into Singapore. Here they have a team of hair professionals that are all senior stylists with many years of hairdressing experience in Japan.
At Art-Noise, their service begins with a thorough consultation to understand customers' preferences, face structures, hair conditions, and lifestyles. They not only assess the current condition of your hair and scalp, but even consider minor details such as whether you use the hairdryer, use hair care products, or tie up your hair often. Ultimately, Art-Noise aims to best understand its customers' needs.
As one of the best hair salons in Singapore, the professional stylists at Art-Noise have mastered the art of hair colour and offer an amazing variety of options. Choose from opaque and sheer colours, highlights, or grey coverage. They also offer other smoothening and straightening services according to your desires. Furthermore, Art-Studio offers various treatments to suit your hair's specific needs and to ensure it is in tip-top condition.
Art-Noise Beauty Salon. 38A Lor Mambong, Singapore 277694. Phone: (+65) 6463 3651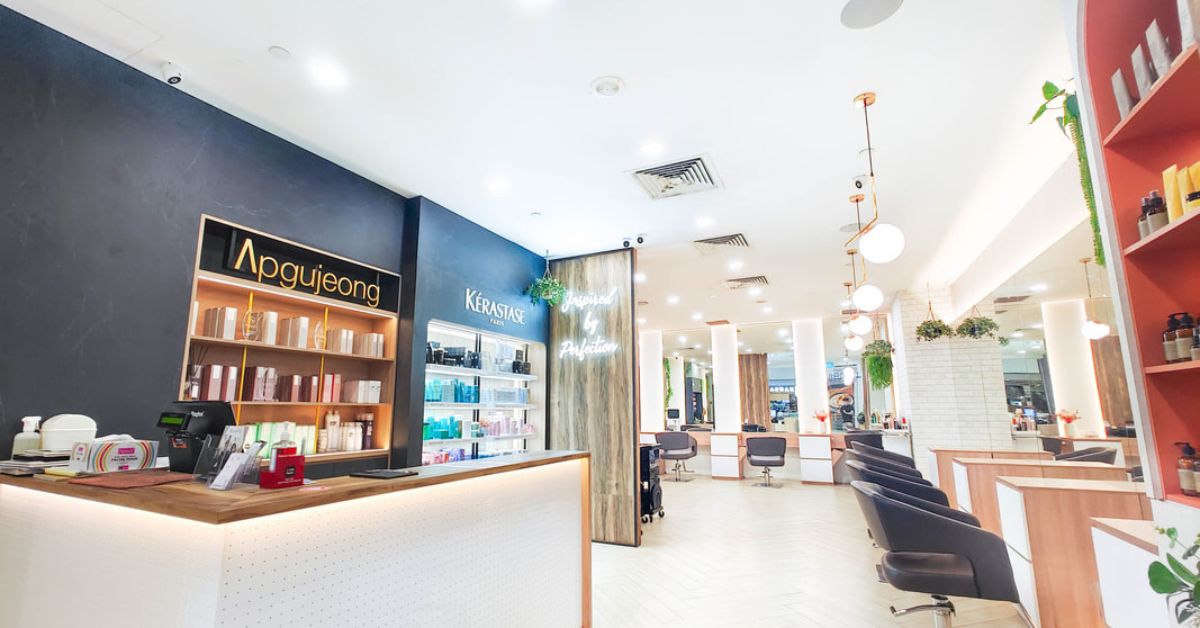 With 9 outlets islandwide, you can trust Apgujeong Hair Studio as one of the best hair salons in Singapore offering Korean-style hair services. They partner with premium hairdressing brands such as MUCOTA & Kérastase to create and maintain the most striking and beautiful Korean hairstyles. Apgujeong Hair Studio is where you can achieve the latest and trending Korean hairstyles. 
If you are looking to switch up your style, Apgujeong Hair Studio offers Korean rebonding, straightening and perming services. As we all know, Korean perms are well known for their natural-looking and effortless waves. Get your hair styled at Apgujeong Hair Studio as they use products such as Mucota treatment which is amazing for achieving healthier-looking hair. 
Apgujeong Hair Studio, Multiple locations, E-appointment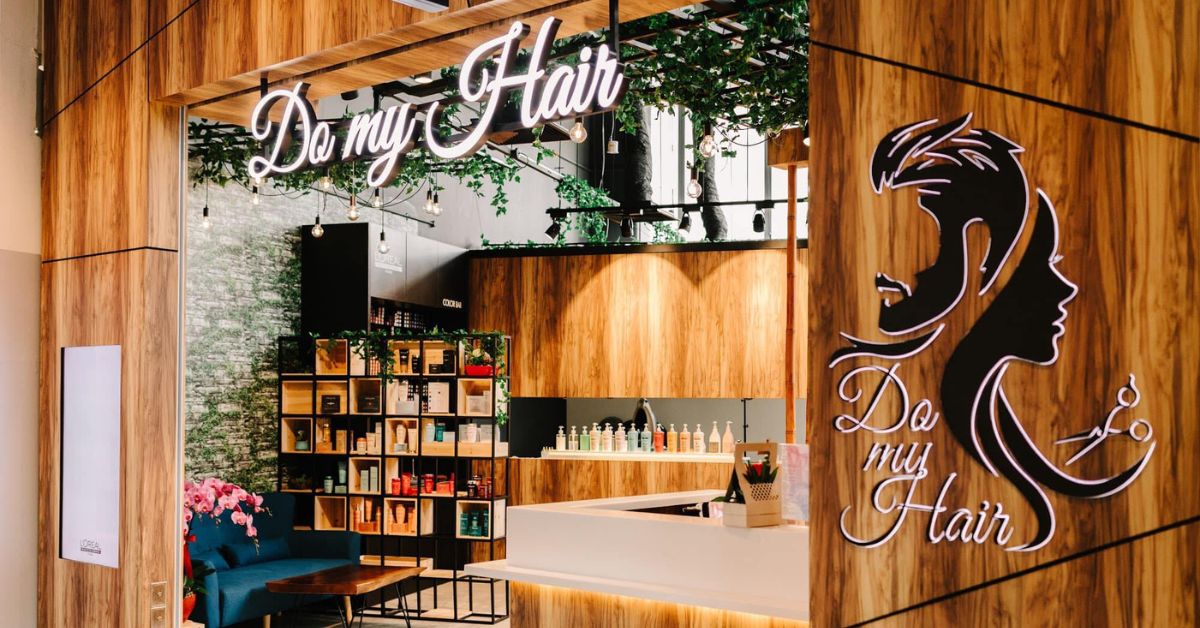 Do My Hair Salon is conveniently located at Orchard Central. Formed by a group of experienced hair designers and technicians in Singapore with more than 16 accumulated years of experience in the beauty industry. As one of the best hair salons in Singapore, you can expect that their Hair Designers are certified and awarded so you can trust them to provide absolute quality hair care services. 
Get started with their free consultation service if you are unsure of what style or colour suits you. If you want to have a complete hair makeover, Do My Hair Salon offers a wide range of packages. Pair your hair service with a hair treatment to ensure your hair remains in top-notch condition. 
What's more, Do My Hair Salon offers 1-year Platinum Membership at just $88. Enjoy rewards worth over $255 which include haircut vouchers, hair treatment vouchers, 20% cashback from hair services, and more. 
Do My Hair Salon. #04-13 Orchard Central 181 Orchard Road Singapore 238896. Phone: (+65) 9722 8268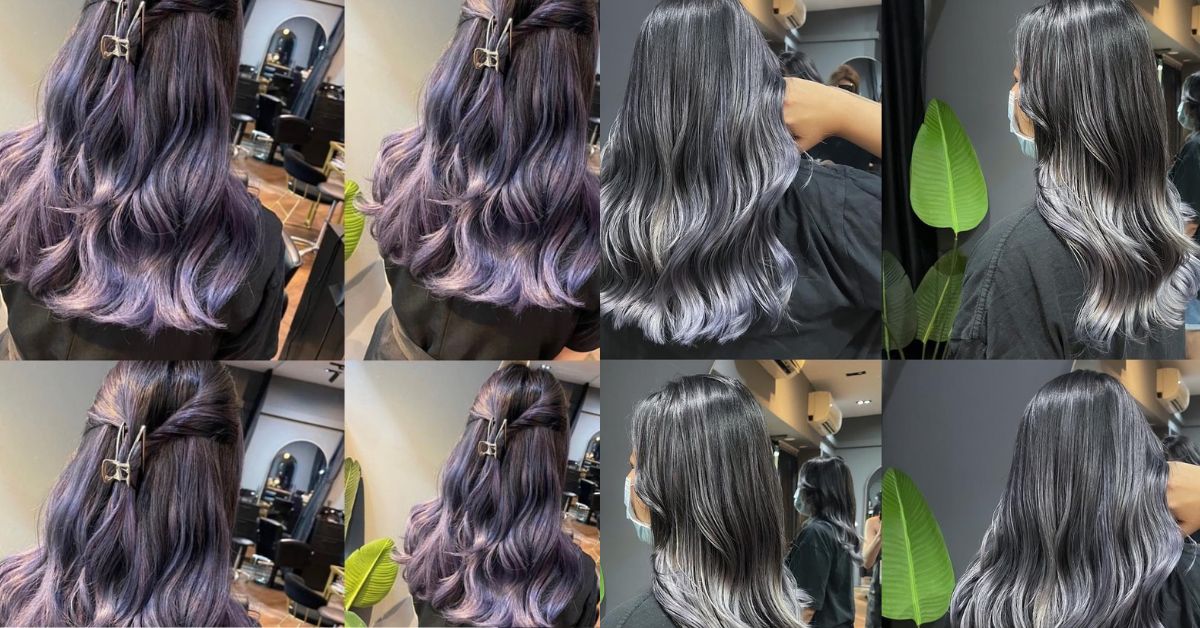 Established in 2007, Full House Salon cater to all kinds of hair requirements and places priority to achieve customer satisfaction. Considered one of the best hair salons in Singapore, they provide hair services such as haircuts for women, men, and children, foil highlights, rebonding, permanent waves, hair styling, and hair or scalp treatments. All done as per customer demand with the latest technologies and skilled stylists.
Furthermore, Full House Salon has every treatment catered to your hair's needs. Located in the heart of Tampines, Full House Salon is the best hair salon in Tampines offering keratin hair treatments. They will help to analyse your hair and choose the treatment that best addresses your hair concerns. Choose from the K-Gloss, Naturia Cinderella, Goldwell Kerasilk, Tokio Inkarami, or Olaplex and say goodbye to frizzy hair today! 
The best part is, all first-time customers at Full House Salon get to enjoy 10% off all services except hair cut. 
Full House Salon. #01-250B, 510 Tampines Central 1, Singapore 520510. Phone: (+65) 6781 8088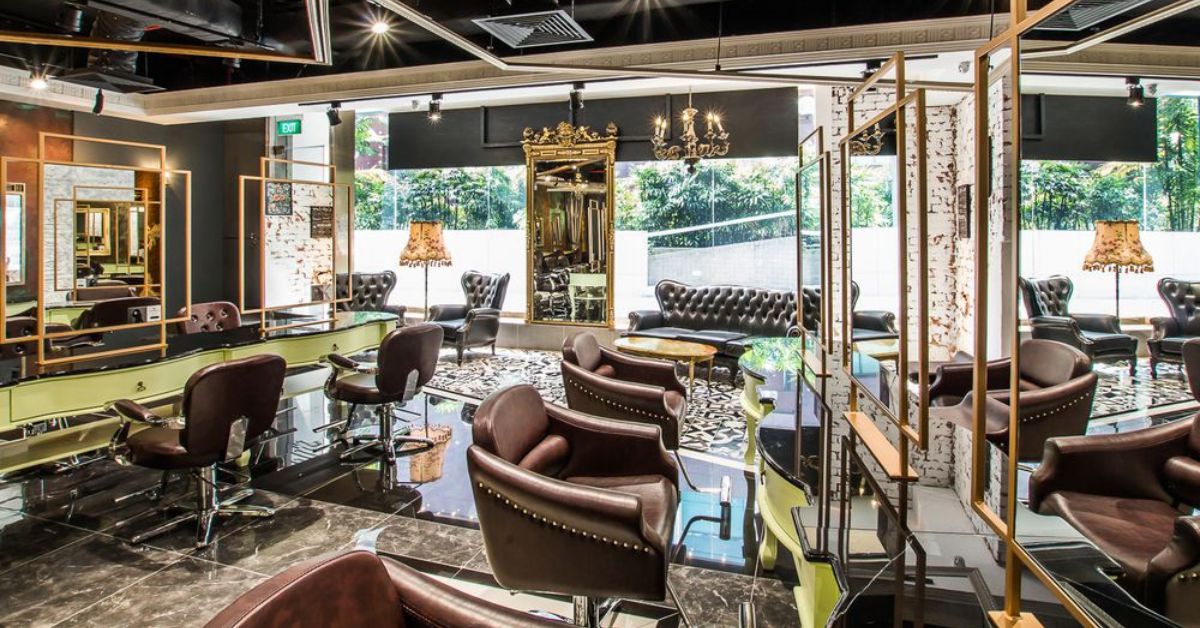 Salon Vim is a well-known hair salon and one of the best hair salons in Singapore amongst local tastemakers and social media influencers. Specialising in hair colouring services, they offer various styles such as ombre, balayage, and highlights. Expect their team of highly-trained professionals to handle even the most challenging or unconventional styles.
At Salon Vim, you can enjoy an extensive range of services that limits no age. They regularly introduce new and exclusive services such as Salon Vim Texture Control Anti Frizz Treatment, Texture Smooth Double Hair Treatment, Renewal Light Therapy, and more unique treatment services to best suit their customers' needs. Leave it to the hands of their hair experts to find a service that is custom-tailored to your specific hair texture and condition. 
Additionally, Salon Vim is famous for its hair contouring service ($280 onwards) which can help elevate your facial features with delicately placed highlights. It includes a contouring haircut, colouring, and highlights to suit your style and complexion. 
Salon Vim. #02-01B, 435 Orchard Rd, Singapore 238877. Phone: (+65) 6734 6404.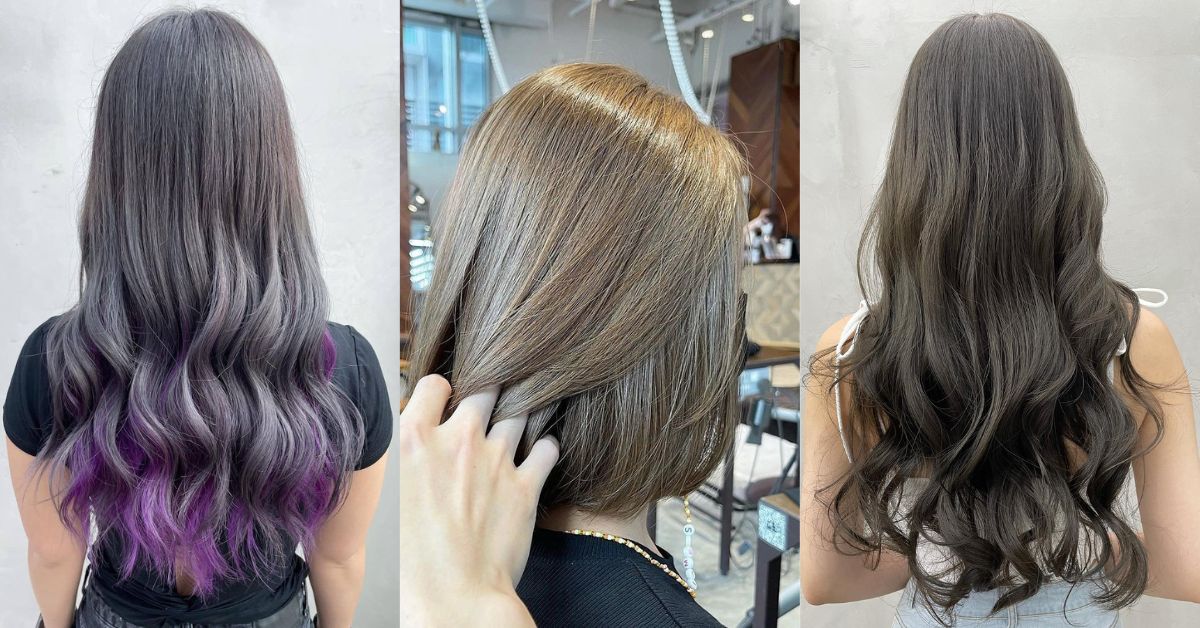 Number76 was started in Minami Aoyama, Tokyo, way back in 2001. Currently, Number76 has various outlets across Singapore, Kuala Lumpur, Johor Bahru, Jakarta and Tokyo. It is evident that they are good at what they do, given that they have a community of satisfied customers from all over Asia.
Number76 offers a large variety of treatments to best cater to your hair needs. The new Ultrasonic Perfect Smooth Treatment ($86 onwards) is perfect for those looking for an all-rounded treatment to soothe both the hair and scalp. For those looking to dye their hair, choose from either their Colour or Organic Colour services which start from $92 onwards. 
What's more, Number76 offers member benefits and birthday treatments as well.
Number76. #02-21, 22 & 23, Orchard Gateway, 277 Orchard Rd, 238858. Phone: (+65) 6385 6776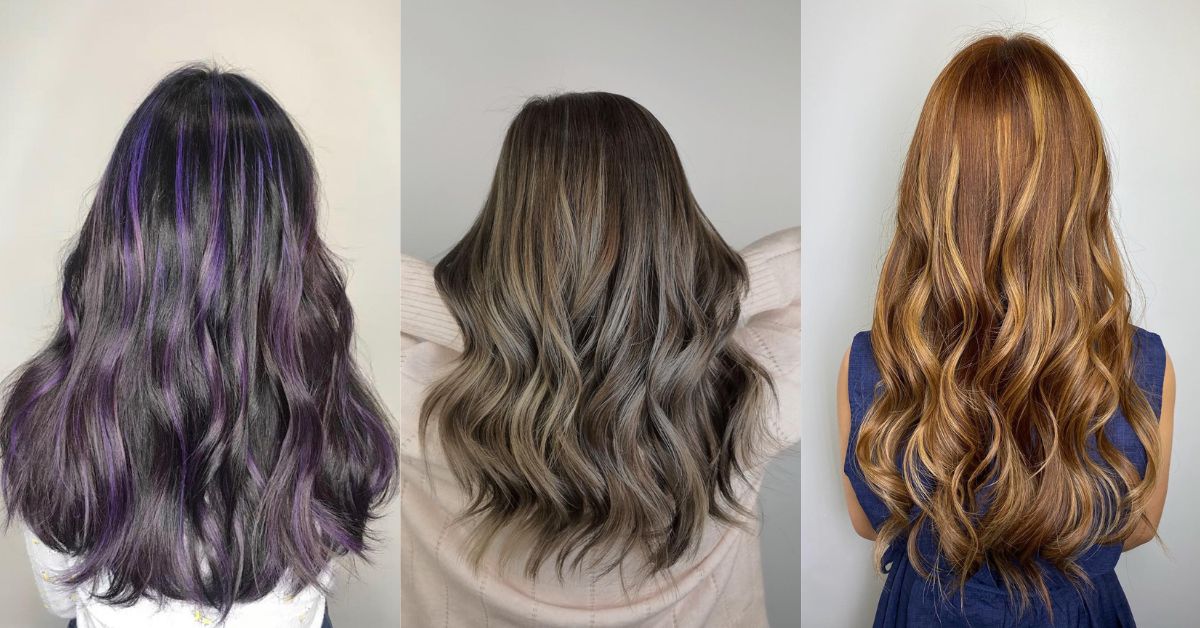 Just like their name, 99 Percent Hair Studio believes that "ninety-nine percent" is an experience that they learn everyday, in order to bring their customers a hundred-percent service for their "today". After a visit to 99 Percent Hair Studio, you can expect to walk out of their salon with a smile and a beautiful, fresh look. This best hair salon in Singapore has 3 easy to access outlets at Orchard Central, Kinex, and Haji Lane.
Entrees at 99 Percent Hair Studio include their colour and styling services such as straightening and permanent waves. Customers have expressed that their creative colour services are long-lasting even after several washes. 
99 Percent Hair Studio's speciality treatment includes their Wonderlast Treatment that goes at $300 onwards. Expect smooth and manageable hair with long-lasting results! Alternatively, their signature treatments start from $99 and include their very own special head massage and scan analysis. With services that cater to dandruff, hair loss and thinning, and more. 
99 Percent Hair Studio. Multiple locations. Book appointment here.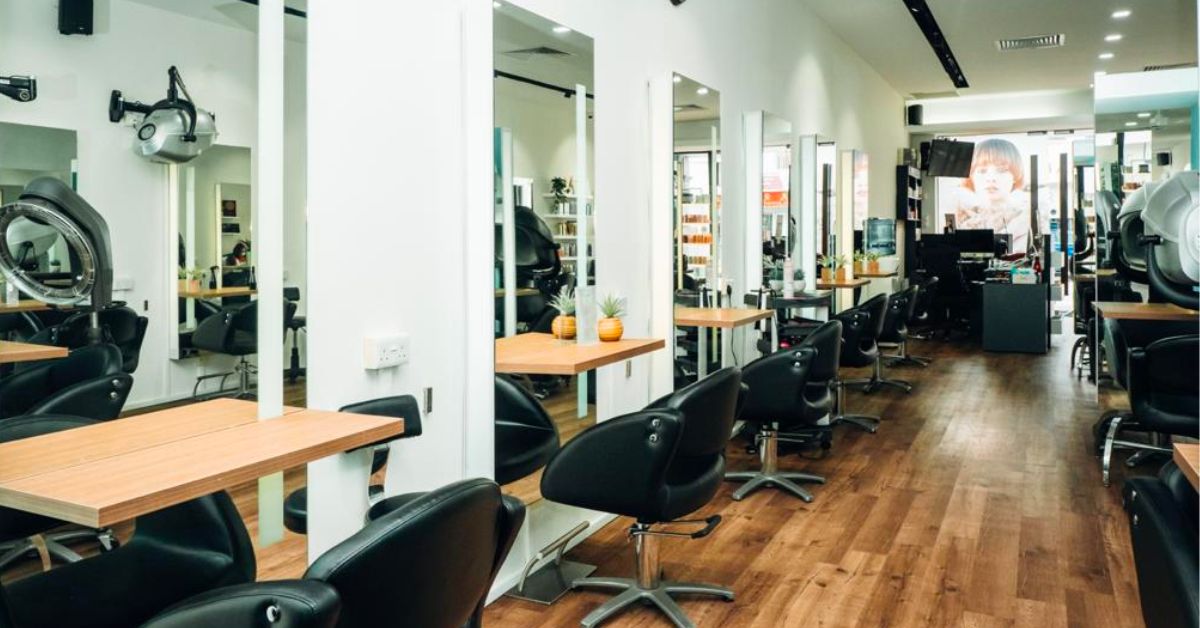 Expat Hair Studio has been providing comprehensive hair services in a delightful environment since 2014. It is a well-established brand that is known as one of the best hair salons in Singapore among the expat community. Situated in two gorgeous shophouses: one on Joo Chiat Road and the other on Boat Quay, you can expect to have your hair done in an ambience you'll truly enjoy. At Expat Hair Studio, their primary goal is to deliver exceptional services that leave customers feeling valued, relaxed, and content.
Besides styling and cutting services, their highly-trained professionals also offer hair colouring services such as balayage and highlights. Done by their expert hair colourists to select the perfect shades for you and to highlight your best features.
If you are looking for anti-frizz treatments, they offer Keratin, Olaplex, Tokio Inkarami treatments, and more, which are amazing for dry and damaged hair. Alternatively, they also offer hair extensions from Great Lengths and Hairdreams which are crafted with advanced technology to bring volume and length to your hair. 
Expat Hair Studio. Multiple locations. Book your appointment here.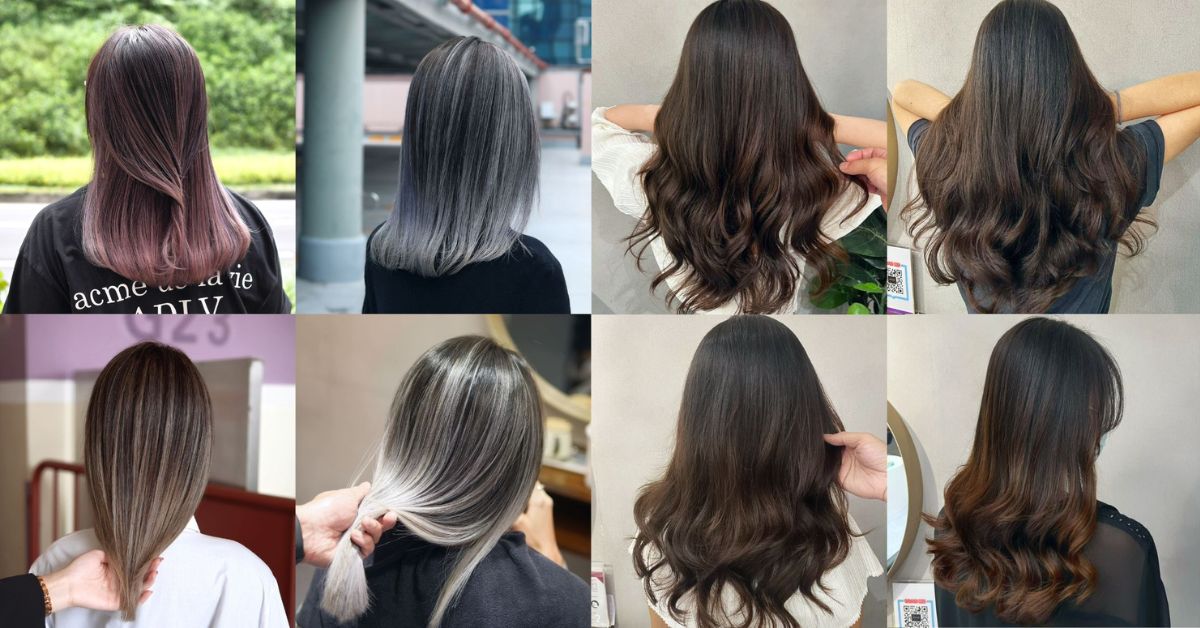 Chez Vous: HideAway is now a multi-award-winning hair salon. Aside from the comprehensive menu of hair services, guests can enjoy a whole host of value-added spa-like touches. Here, there's a relaxation lounge for guests to unwind in prior to their appointment. And, during the service, customers may choose the type of shampoo massage they desire or even enjoy a DIY candle hand massage.
If you think this salon is all gimmicks but no substance, think again. Since its inception, Chez Vous: HideAway has been consistently rated 4.8 out of 5 on Google.
Their Airtouch Balayage works are one of the nicest we have seen in Singapore.
They have also won multiple prestigious hair awards for their Advante Water Movement Perm service.
This low-damage perm uses rare electrolysed water to deliver 18 different nano-sized amino acids deep into the hair for intense repair. The result? Healthy K-drama- inspired curls that everybody so loves.
The salon's Anti-damage Soft Rebonding and Bespoke Keratin Treatment are also cult favourites, thanks to the non-stick-straight finish, unlike conventional smoothing services.
Guests will be pleased to know that each Associate Director at Chez Vous: HideAway takes up to 5 appointments, each 2-hour slot, daily. This ensures the team has optimal time and attention to work on each guest's hair.
The best part? There's even a "no packages and no hard-selling" policy. And, that's rare for a beauty establishment in Singapore! Prices at Chez Vous: HideAway are ultra-transparent without any hidden charges. There are only four-tiered bundles to choose from – regardless of length – to avoid unnecessary "surprises" during payment.
Chez Vous: HideAway. #14-04, 391B Orchard Rd, Tower B, Ngee Ann City, Singapore 238874. Call (+65) 6219 3558 to book an appointment, or log on to https://chezvoushair.com/hideaway/ for more information.
*Banner images: Chez Vous: Private Space