Want a list of the best hair salons in Singapore for a refresher hair cut or an all-new hairstyle? The quest to find a hair salon that understands your hair needs and give it an effortless, easy-to-maintain definition may seem endless, but we are here to help! 
We've rounded up some of the top hair salons and hairstylists in Singapore that offer not only the best hair services but are also a treat to sit and experience an afternoon at. Make note, take that appointment and get ready to be spoilt by one of these hair experts in Singapore.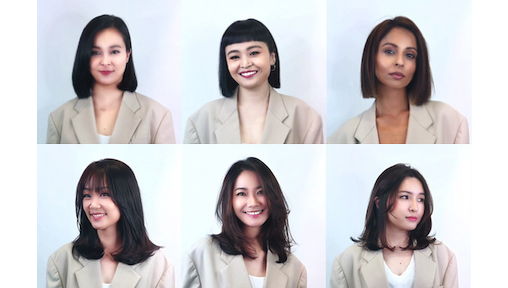 Many media have labelled Chez Vous as one of the leading luxury hair salons in Singapore and the top innovator in professional hair services. Since their inception in 1995, Chez Vous has distinguished itself with dedicated and bespoke hair services - courtesy of their "Only Hair Directors Allowed" policy - where all stylists have either a minimum of 12 years experience or are exceptionally skilled in their area of expertise. Rumours have it that the salon has one of the most gruelling entry interview, assessment and recruitment process - where only 1 out of 30 is hired - guaranteeing them an unparalleled roster of beauty experts. The brand has also consistently topped the list of most positively reviewed and top-rated hair salons online, in Singapore.
Chez Vous is well-known for its first-in-the-world Fix You Programme. The salon offers assistance to the public - to fix hair that has been mismanaged by other hair salons in Singapore (subjected to availability). With hundreds of success stories, this salon has secured itself as the go-to expert and "Fixer" when it comes to hair woes.
Many Caucasian Expats in Singapore are pleased to know that Chez Vous Hair Salon has a team of Caucasian Hair Specialists that particularize in treating, colouring and cutting Caucasian hair - a feat not many Asian salons can claim. For the past 7 years, Chez Vous has also been repeatedly nominated as one of the best hair salons for Caucasian expatriates by the authoritative media guide - Expat Living Singapore.
With more than 30 hair awards under its belt and multiple nominations for the best hair salon in Singapore for haircut, colour, perm and treatments, it is not surprising to find their customers equally illustrious. From socialites, artists, lawyers to doctors, bankers, managing directors and their families, many of the Who's Who in Singapore go to Chez Vous regularly for a trendy change in style.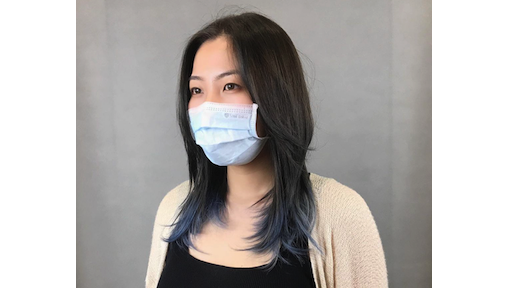 Since its inception in 1994, professional hairstylists at Kimage have been working their magic and transforming looks, letting your crowning glory shine through a range of innovative, creative hair services that are customised based on your needs.
With a hairdressing school and 10 outlets spread island-wide, Kimage has established itself as one of the best hair salons in Singapore for everything that your mane or scalp may need. Whether it's a classic haircut or a trendy hairstyle you've always wanted to try, know that you can place your trust in the hairstylists at Kimage.
If you are on a budget, fret not! The wallet-friendly Junior Stylists offer their superior hair cutting skills at just S$20. For a little more indulgence, engage the Senior Stylists for haircuts from just S$40.
Kimage also offers the first bespoke salon scrub combined with essential oils to give your scalp a good cleanse from sweat and oil build-up from Singapore's sweltering hot weather. The Fusio Scrub is designed to exfoliate, freeing the scalp from deeply encrusted impurities and dead cells, revealing a fresh new surface for radiant hair to take root. The result is not only a balanced scalp that feels great, but totally revived hair with a renewed shine and bounce. The Kimage e-Voucher consists of a Haircut, Fusio Scrub Scalp Cleansing, and Kwater Finishing service at S$60.
Use the code "VanillaLuxury10" to enjoy S$10 off Kimage E-Shop purchases. Code valid till 15 May 2021.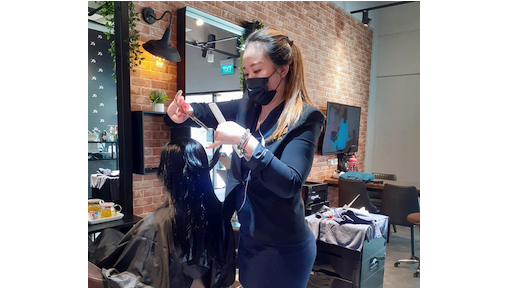 As one of the top hair salons in Singapore EX STYLE aims to provide luxurious yet affordable services through a team of highly experienced and innovative professionals. Teamwork is their most valued asset which ensures clients are always number one, and they aim to exceed expectations.
Revamp your look with EX Style Hair Salon as you treat yourself to a hair cut. Sit back and relax as a professional gives your hair the attention it deserves. The hairstylists come with a solid 10-15 years of experience, across different salons in Singapore and have undergone rigorous training to support the needs of their client and customer base. 
Clients rave about hair cuts that EX STYLE provide - latest trends, framing and highlight facial key points and yet easy to manage based on your lifestyle and the Singapore weather.
Don't know what hair cut or hairstyle you want? Simply speak to the friendly crew at EX STYLE and they'll suggest something that works for you including hair colours or treatments that can further enhance the cut. You'll love the comfortable setting at this hair salon in Singapore and will walk out smiling, once done!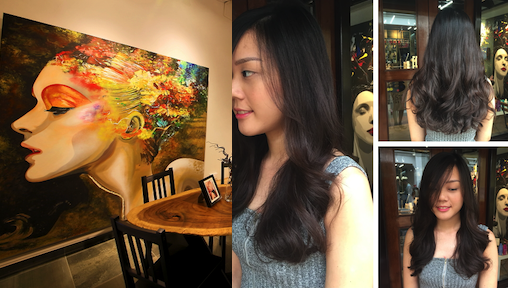 As one of the best hair salons in Singapore, Picasso takes hair styling seriously. They not only look at your face shape and skin tone but also at your facial features to determine what haircut will suit you the best. Using data and accurate measurement, they are able to derive the golden ratio i.e, the length and style of hair that will suit a customer the most! 
Priding themselves as designers, professional hairstylists at Picasso take inspiration from every hairstyle as if it were a piece of art. From the drinks menu to the consultation card in the salon, every part of the salon décor and concept is closely knitted to the strong theme of a Hair Art Studio, which also resonates with the salon name "Picasso".
To bring out the best hairstyles to its customers, the team of experienced hair designers, led by Master Trainer, Jesly Teoh, are trained to analyse face shapes, skin tones and determine the fashion category they belong to. This personalised consultation is enjoyable and insightful. Going above and beyond, they are also able to give recommendations on fashion styles and dressing tips.
Innovative and top of the line treatments, you'll know you are in good hands getting a haircut at Picasso.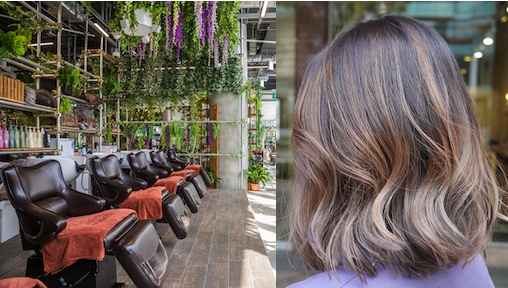 Walking On Sunshine is the biggest one-stop natural beauty paradise in Singapore. Nestled in Orchard Central and housing a garden-themed cafe as well, Walking On Sunshine provides hair, nail, scalp care, and a whole host of other beauty services.
With a team of top-notch professional hairstylists, nail artists and a world-class customer service team hailing from all over the world, Walking On Sunshine ensures that everyone will receive only the best professional beauty experience.
The interior design theme is inspired by contemporary yet natural lifestyles, surrounded by many beautiful plants and flowers - perfect for taking that Instagram worthy after haircut selfie!
The exemplary service at Walking on Sunshine is evident in their thousands of positive reviews on Facebook, Google and other web portals. You also get their 8 Days Promise, which means you can get free retouching within days of your treatments. Plus, it's an Award-Winning Salon.
If you don't know what will suit your hair or face type, Walking On Sunshine offers complimentary consultations with their hair experts and will recommend the ideal haircut, colour or treatment for you. Using only the best styling tools and products like Dyson, L'oreal and Shiseido, this is indeed one of the best hair salons in Singapore.