Do you know why this gin is called Aviation? Because this gin is sure to soar your spirits. Dad jokes apart, Aviation American Gin has scored 97 points by Wine Enthusiast Magazine, the highest in the gin category.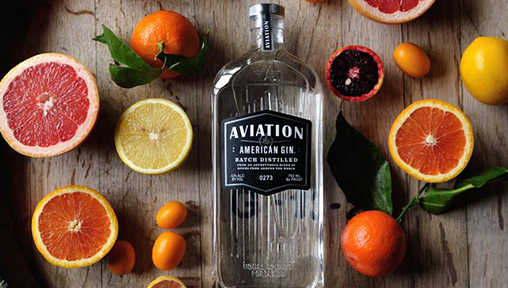 How Ryan Reynolds Stumbled Upon Aviation American Gin?
The Canadian actor went to a restaurant in Vancouver and kept ordering the same negroni, wondering why it was so good. Turns out, it was because of the gin used. Ryan loved it so much that he bought the boutique gin company so that he could introduce it to the world.
This is what Ryan has to say, "I've tried every gin on the planet and Aviation is, hands down, the best. Also, I don't recommend trying every gin on the planet. Stick with this one."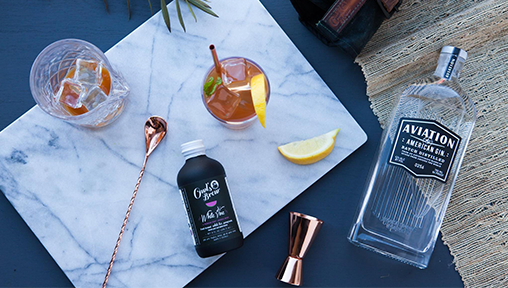 What Makes American Aviation Gin So Smooth and Balanced?
Moving away from traditional gins, American Aviation Gin has given birth to the gin with a subtle juniper taste. Produced in Portland, American Aviation Gin inhibits a regionally inspired flavour hinting of smoke and freshly cut grass as the pleasantly heavy rye and spice make an entrance. The gin is infused with a blend of botanicals including cardamom, coriander, French lavender, anise seed, sarsaparilla, juniper, and two kinds of orange peel.
In his YouTube commercial, Ryan Reynolds makes a sincere apology to the Juniper berries for their pungent flavour has to literally be 'beaten the hell out of them' to produce the spirit's smooth, refined taste. Since the juniper takes a back seat, the American Aviation Gin can fly solo and complement any cocktail without dominating the flavour.
Where You Can Taste American Aviation Gin?
Sold in the UK, USA and Canada and now on Virgin Atlantic flights, this gin has even made a fan out of Sir Richard Branson, Founder of Virgin Atlantic.
To embark on a solo flight of American Aviation Gin, visit  http://www.aviationgin.com.
All images sourced from Aviation American Gin's Facebook Page.