Eyelash extensions are possibly the easiest way to wake up bright-eyed and beautiful! They can also be short-lived and hard to maintain. This is why finding the right salon and expertise for your lash extensions is important as is the aftercare support you get from your lash artist. 
Today, we list down where to get the best eyelash extensions in Singapore. These lash studios will give you long-lasting and natural eyelash extensions. What's more, they'll even personalise your look based on your lifestyle and needs!
As one of the top places to get our eyelash extensions in Singapore, Highbrow's menu of lash services never disappoints! With over 10,000 satisfied customers across the island, Highbrow has earned a reputation for providing the most natural eyelash extensions. 
Their team are all professionally qualified lash artists who work on designing a comfortable set of eyelash extensions, most suitable for your eyes. 
Worried about your natural lashes? Highbrow's team work hard on your lash extensions but also ensure that these protect your current natural layer. Look forward to natural faux mink lash, volume lashes, camellia lashes, flat lashes, activated charcoal lashes and even lash styling at Singapore's favourite eyelash extension salon chain.
It's not just great service and technique, even the products used here are designed and produced in Korea, so their lash quality stands out as superior. The lash specialists use great lashing techniques, be it separation or application and always use good quality glue removal cream. This gives customers natural eyelash extensions but also the assurance of safe removal and re-touching! 
Want Kim K-like lashes? Try Fairy Lash, which gives 3D lashes just like her! Wide hand-fanned hair sits on your first layer of lashes that create the illusion of fuller, long-spiked eyelashes. 
There's also the popular Anime lash - where a Japanese anime makes its mark on eyelash extensions. Anime lash mimics those widely spiked lashes to create the much-loved wide-eyed look.
If you'd prefer easy lashes, YY lash is the one to go for! Done using lash trays that come with premade lashes in Y shape form, these create natural-looking 3D lashes in a YY design when placed next to each other. Prefer a customised lash design? Just Whatsapp to 83396896 for a quote!
Highbrow, Orchard Gateway, The Star Vista and Capitol Singapore. Phone (+65) 8798 8988.
Top brow specialists, Jo Artysan are also known for their gush-worthy eyelash extensions in Singapore. Promising top-notch expertise and product quality, their eyelash artists are trained to perform on your eyes delicately. In fact, you can even comfortably fall asleep during the process! 
Delivering consistently on value and a personalised experience, we love that Jo Artysan provides unlimited eyelash extensions. This means you don't have to worry about the number of lashes you will need and consequently your bill size. Just know that it will be a pair that will be personalised for your lifestyle and face type! 
Every eyelash extension treatment starts with examining your eyelash condition and determining your eye shape before crafting something customised to match your lifestyle. 
If you are worried about your natural lashes falling off, you can be rest assured as the artists at Jo Artysan are trained to customise each lash set according to your natural eyelash health. This is strongly prioritised over everything else as the artists will recommend lash weight based on the strength of your natural lashes.
Want an instant perk-me-up? A fabulous option is their Hybrid Lash which is very popular with office going ladies. For a little more fluttery dimension and volume instead, choose the Fairy Volume Lashes. 
Prefer something different? Speak to your lash artist at Jo Artysan, who can help craft your eyelash extensions just the way you like them! Using only premium quality lashes that are lightweight, stronger and longer-lasting than normal ones, you know you are in good hands both from a product and skillset point of view. 
Now you too can wake up with beautiful brows AND lashes with Jo Artysan!
Jo Artysan. 111 Somerset, Triple One Somerset #02-44 - #02-48 Singapore 238164. Hotline (+65) 8889 2880, Whatsapp (+65) 8889 2880.
#Teyelash specialises in authentic Taiwanese-style Eyelash extensions and bring the best of Taiwanese beauty trends to Singapore. Their services have expanded to Eyebrow and Eyeliner Embroidery, Keratin Lash Lift,  Nail art and Spa Waxing (hair removal). The dedicated team here strives to make 'beauty' a convenient habit; providing a hygienic, customer-centric and pleasurable beauty experience!
​Their most popular styles are the trending Wet Look lash style and True Volume Lashes. They also have ongoing promotions for new customers as well as loyalty pricing for existing customers. 
Wait there's more! Teyelash now has their own training wing, True Eyes Academy, with a mission to push the status quo in the industry and raise the beauty standards in Singapore. This academy focuses on the growing Eyelash Extensions and Semi-permanent embroidery industry and offers highly specialized and quality professional courses.
For more details, WhatsApp at (+65) 86519067.
Award-winning JPro Beauty, our go-to for the best eyebrow embroidery in Singapore also does fantastic eyelash extensions and lash lifts! With their long list of rave reviews from satisfied clients, JPro has earned a reputation in Singapore for providing clients with natural-looking eyelashes. You can expect to be served by a team of professionally trained lash artists who will create a comfortable set of lashes that are best suited to your eyes while still protecting your natural lashes. 
JPro Beauty promises superior lash quality because all of their lash products are designed and manufactured in Japan or Korea. The lash specialists are highly skilled in lash separation and application techniques and always use high-quality bonds. This means you get gorgeous eyelash extensions to show off, as well as the ability to have your lashes safely removed and touched-up so your natural lashes are not harmed in any way.
Do you always yearn for thick eyelash extensions or that amazing eyeliner effect? Katun or hybrid lashes by JPro are volumeless, soft single lashes of different length that attach three to six strands to your natural eyelash. This creates a volumizing and mildly dramatic effect. Bonus points for eliminating the need to apply mascara and eyeliner on a daily basis!
For those who prefer lash extensions that are more subtle for everyday wear, JPro's Y-lashes enhance your features without appearing overly done. Together, the unique feature of the Y-lash extension coupled with the skills of the lash artists allows longer lash retention without compromising on aesthetic value
Alternatively, if you prefer an easier, natural way to fuller eyelashes, JPro also provides Keratin lash lift and tint.  This treatment works with your own lashes to brighten and amplify your eyes.  
JPro uses Ellebanna, the #1 brand from Australia, as their choice of lash lift system. This treatment is extremely popular among time-sensitive clients, busy mums, businesswomen, and anyone who wants to take advantage of their lunch break for a power nap and a glam eyelash makeover. This quick treatment can last between 6-8 weeks after which your eyelashes will gradually lose their curl as the lash cycle phases them out. If you prefer no aftercare for your lashes, a lash lift is a better option than eyelash extensions. What's more, the keratin in the formulation will strengthen and nourish your eyelashes too!
JPro Beauty - Brow. Lash. Nail. 104 Jurong East Street 13, #01-102, Singapore 600104 and 5 Coleman St, #03-22, Excelsior Shopping Centre, Singapore 179805. Phone (+65) 98003928.
As one of the leading specialist salons for eyelash extensions in Singapore, Graceous are our go-to for the perfect natural eyelash extension! Started back in 2013, today Graceous is known for their latest Japanese lash technology used for lash extensions and lash lifts on the island.
Be rest assured that at Graceous, they only use the best quality of lashes direct from Japan. Light, strong and durable, these have the feel of natural lashes. With the right combination of type, number of lashes and type of curl, Graceous are able to customise your look to match your style.
Want help choosing a style of lash extensions? Perfect Lash is a top of class offering at Graceous that uses patented technology from Japan. Perfect Lash is super lightweight, stronger and lasts longer than normal lashes. Each lash extension has a double lash fan that is applied to one single natural eyelash. What's more, it comes in 4 curl varieties to choose from – J, C, SC and D type curls. This allows the artists at Graceous to create a more voluminous look than classic single lashes, while minimising the burden on your natural lashes. Enjoy 160 (80:80) lashes or prefer the bold look that 280 (140:140) lashes give? No matter the style you are after, just give Graceous a call and they'll be happy to help!
Graceous. River Valley branch: Whatsapp / SMS (+65) 8699 6045. Outram Park branch: Whatsapp / SMS (+65) 8799 2454.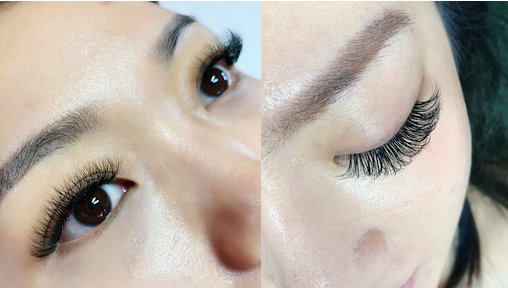 This award-winning salon is nestled in a beautifully renovated shophouse in the streets of Katong. As one of the most popular places for eyelash extensions in Singapore, EyeFringed are known for their customisable lash services. This means you can get your desired look across length, curl, thickness or natural vs. dramatic. They also don't count the number of lash strands used here! 
EF (Eyefringed) signature volume is a highly popular service that includes premium, high-quality self-manufactured lashes that are based on years of customer experience. Lighter, softer yet darker and bolder lash per strand compared to conventional extensions, this process gives an eyeliner effect along with a natural look. 
EyeFringed self manufacture in their own factory, allowing them to make the most affordable eyelash extension salons in Singapore.
You can also try their lash lift service, a lash treatment, that is done by only professionally-trained artists in Singapore. Using Korea's best-selling product, their lash lift treatment is both Formaldehyde and paraben free.
Established in 2013, Dreamlash Korea is a premium Korean Eyelash Extension studio that focuses on creating the perfect lash design for every client by using the most advanced but extremely safe techniques developed in Korea. Dreamlash Korea understands that every woman was born with a unique eye shape. This means that all the lash designs are customisable to ensure customers get what they want! 
Dreamlash Korea extensions are different from traditional eyelash extensions that could potentially damage natural lashes. Every strand of lashes is planted at a safe distance from your lash line to allow the growth of your original lash. Also, the length and curls used in the extensions is designed in a way that does not weigh down your natural lashes. This unique process prevents the natural lash from premature falling and ensures that customers feel comfortable through the treatment. 
Apart from eyelash extensions services, Dreamlash also offers Filler Lash Lift and Tint, Semi-permanent makeup (Eyebrow Embroidery and Eyeliner Embroidery), and Nano Eyelash Regrowth Procedure. All services are available for both genders.
Dreamlash Korea. Citylink Mall, 1 Raffles Link, #B1-09A, Singapore 039393. Compass One, 1 Sengkang Square, #04-24, Singapore 545078. Guoco Tower, 7 Wallich Street, #B1-13, Singapore 078884. Phone (+65) 88098846.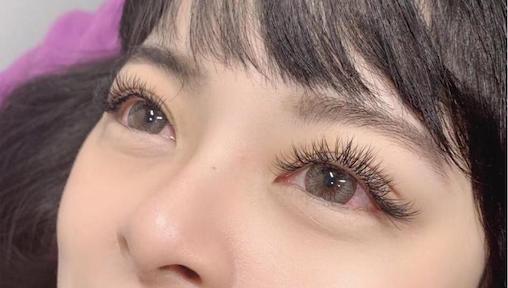 Following a strong foundation of 23 years in the beauty industry, Ms. Ho and her daughter, Lynn Lim, launched Shugar Prestige at The Paragon in Mar 2018.  Conveniently located in the heart of Orchard Road, Shugar's elegant setup will instantly soothe you into a relaxed state for an enjoyable and memorable experience. 
Shugar Prestige offers individual, strand by strand, 3D and 6D extensions. They use super-soft hair from Japan and the glue is also gentle on the eyes.
For a voluminous look, get for their Cluster Eyelash Extensions that include a range of premium and pure mink lashes to give you a wide-eyed, awakened and ready-to-party look. 
You also get First Trial pricing that starts as low as $98 for unlimited strands. We would highly recommend trying their spa menu too while you are there! 
Shugar Prestige. 290 Orchard Road, Paragon #05-08A, Singapore 238859. Phone: (+65) 6732 2298.
Using World's first Laser Processed Lashes, Perky Lash delivers a featherlite eyelash extension experience. Their lashes provide anti-allergy protection, last 25% longer and cause ZERO damage to your natural lashes. Perky Lash also offer a wide variety of curls and designs to enable you to choose the style that suits you the most. The pretty pink setting is another reason to visit this beautiful eyelash extension salon. 
Don't you wish price promotions would extend to non-first-time customers too? At Perky Lash, it's a flat rate all day, every day and for everyone. Regardless of whether you are a new or current customer, you can sport envy-worthy lashes for just S$80. 
So, whether its natural eyelash extensions like a single lash or the ultimate glam of Mega Volume lashes, know that you will walk out of here happy with the service and the price! 
Perky Lash, Nex, Bugis and Tampines. Phone (+65) 8318 5222.
*Banner image by Highbrow