Still, looking for that perfect eye cream or eye care product? With all that time spent on screens, working from home has been harsh on the eyes. Whether it's down to nonstop time on the laptop or watching endless hours of Netflix, the need for effective eye care has never been this high.
Today, we've rounded up some of our favourite eye creams, eye serums, eye masks and eye massagers that go all-out to hide dark circles and diminish wrinkles. What's more, they'll give you that brightened, awake look sans the eye bags too!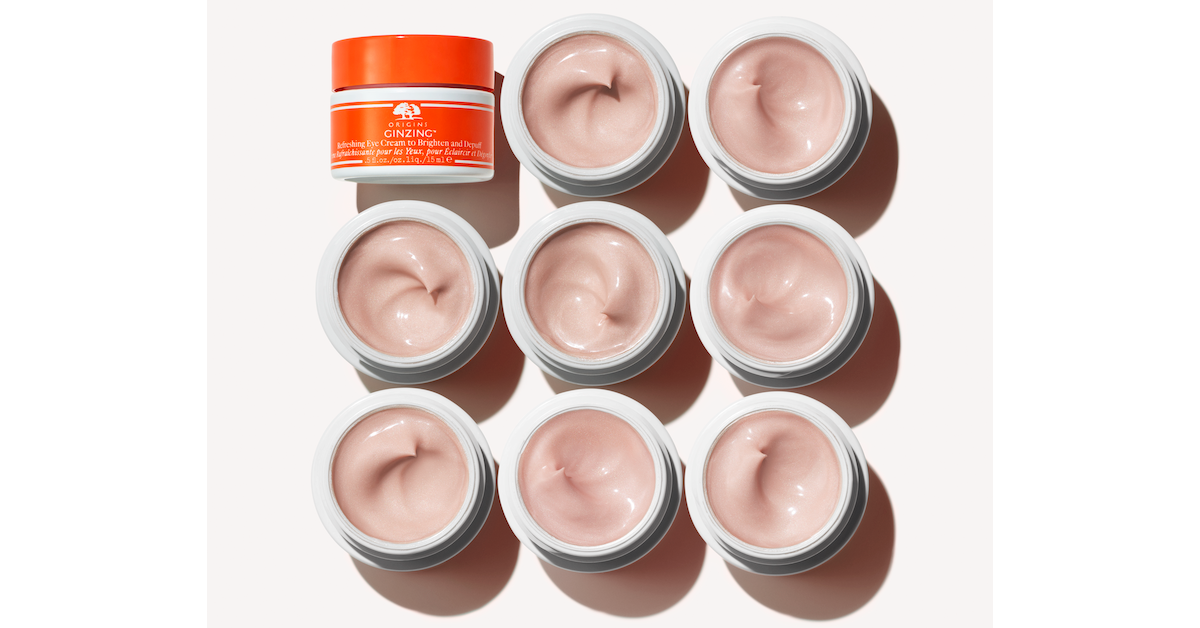 Talk about an eye cream on a mission! The new Origins GinZing™ Refreshing Eye Cream to Brighten and De-puff is here to help you revive those tired-looking eyes, both instantly and over a period of time! The cult-favourite de-puffer now comes with the power of Vitamin C and Niacinamide to reduce dark circles and brighten your eyes. 
Featuring Origins Vital-Synthesis Technology™ and hero ingredients Panax Ginseng and Caffeine from Coffee Beans, to energize millions of facial cells, it fuels skin to give brighter, energized looking skin around the eyes. 
The multi-tasking eye cream works on 4 critical signs of tired-looking eyes. From reducing the look of dark circles, moisturising the skin and de-puffing to improving radiance, it works both instantly and over time. 
We love the lightweight formula that creates a super-smooth canvas for makeup application. Perfect if you want to look good on a night out! Also, the eye cream comes safety and Ophthalmologist tested which means it is appropriate for even contact lens wearers. 
Here's a tip if you've been storing your eye cream in the fridge! When not in use, Origins recommend storing your moisturiser at room temperature with the lid tightly closed. Dramatic shifts in temperature or temperature extremes such as direct sunlight or refrigeration could break down the balance of ingredients.
Origins products are available at: Metro Paragon, Metro Causeway Point, BHG Bugis Junction, One Assembly, Tangs Vivo City, Origins Ion, Origins Nex, Origins Centre Point, all Sephora Stores and Sephora.sg, Origins Flagship Store on Lazada and on Origins Chat & Shop.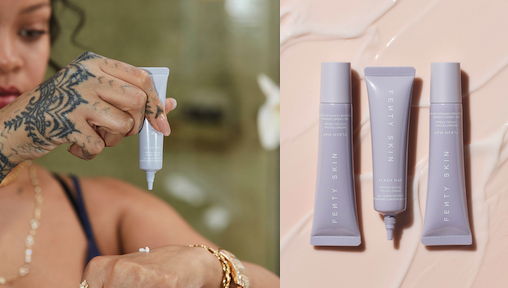 Wake up peepers - Rihanna's secret to looking fresh and rested has landed on our shores! The Flash Nap is a 2-in-1 eye cream and concealer primer that brightens, soothes, reduces puffiness and the appearance of fine lines and wrinkles. Riri created this product to instantly wake up tired eyes and fake like you got some sleep. 
It comes in a gel-cream texture which is amazing for our tropical climate and absorbs quickly - cooling while it soothes. Flash Nap works brilliantly under your makeup! Rihanna built Fenty Skin with makeup wear and this eye cream helps prep your eyes for concealer and it helps makeup to stay on better throughout the day. 
Ingredients that give that instant kick include Hyaluronic Acid to deliver all-day hydration, Horse Chestnut for puffiness, Persian Silk Tree to target signs of ageing and Green Tea for antioxidants. 
Fenty Skin will also be retailing a special set, online-only, that comes with a mini eye massage tool. Like all Fenty Skin products, Flash Nap's formula is 100% clean, vegan, cruelty-free and gluten-free.
Launches on 12 February 2021 at Sephora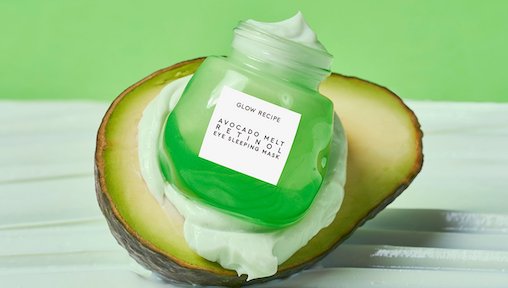 We've got a solid soft spot for anything avocado, including our skincare! There's no surprise then that Glow Recipe's Avocado Melt Retinol Eye Sleeping Mask gives us sensorial and effective eye care feels like no other. This powerful eye sleeping mask comes formulated with avocado, encapsulated retinol, coffeeberry, and niacinamide and contains long-lasting actives that release through the night. Result? Wake up to moisturised, brightened skin with the eye area significantly de-puffed!
What makes this mask so special is the presence of Vitamin E & Vitamin C, which are known to help reduce the appearance of wrinkles and environmental aggressors. Avocado oil and avocado extract deliver the ultimate soothing and nourishing experience. If you are afraid of using retinol on your sensitive eye area, know that the Glow Recipe Avocado Melt Retinol Eye Sleeping Mask uses encapsulated retinol - this allows retinol to be released in smaller amounts a time, making it more gentle than traditional retinol treatments.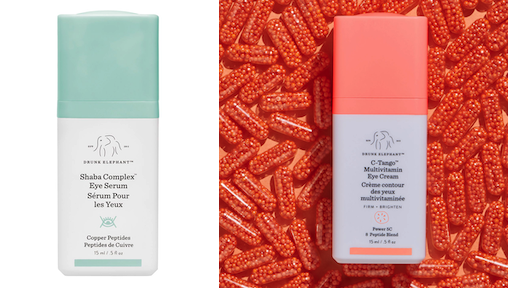 Always wanted to try Drunk Elephant and its line up of effective, gorgeously packaged products? Now's your chance as the iconic brand also serves up eye care based on your skin requirements. Those seeking to counter major signs of ageing under and around the eyes should give the Drunk Elephant Shaba Complex Eye Serum a shot. This serum contains potent doses of black tea ferment and copper peptides that work together to support a smoother, younger appearance around the eyes. A unique combination of edelweiss stem cells and niacinamide diminishes fine lines, sun damage or wrinkles, to slow down the signs of ageing. Pro tip - store in the refrigerator for a cool, plumping effect!
If you need a richer eye cream formula instead, go for Drunk Elephant's C-Tango Multivitamin Eye Cream. This powerful formula features a unique blend of potent antioxidants, replenishing ceramides, plant oils and soothing actives, all designed to refresh and restore a radiant appearance. Gentle enough for morning and evening use, this unique eye cream contains a brightening combination of eight peptides, five forms of vitamin C and cucumber extract, to leave your skin looking youthful and radiant. Better still, use the Shaba Complex Eye Serum and top it up with the C-Tango Multivitamin Eye Cream for peepers that truly impress!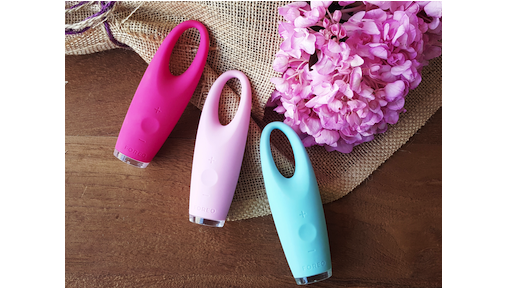 Now if you are after an eye massager that helps revive the under-eye area, the new FOREO IRIS Illuminating Eye Massager does exactly that and more! Using alternating T-SonicTM Technology, this eye massager is a groundbreaking device that delivers a gentle yet effective massage for younger- and refreshed-looking eyes.
Inspired by traditional methods of manual fingertip tapping, the IRIS by FOREO delivers a unique and innovative eye massage through the use of Alternating T'SonicTM Technology- a unique, gentle tapping sensation that comes in 2 modes. Designed to fit perfectly with the shape and skin feature of the gentle layer around the eye, both modes of the IRIS boost micro-blood circulation, oxygenating the skin to stimulate rejuvenation and help reduce signs of ageing and fatigue.
We love the variety of colours the IRIS eye massager is available in - Mint, Magenta and Petal Pink. It is also ultra-hygienic and smooth, as its nonporous material resists bacteria buildup while the soft silicone form is gentle, treating the delicate eye area without damage. Travel-Friendly, the IRIS eye massager comes with a Smart Design, lockable controls, and each full charge lasts up to 140 uses! Use it alone for a relaxing eye massage or better still team with your favourite eye creams, eye serums and eye masks for better absorption and hence efficacy.
FOREO's IRIS eye massager is available at TANGS, Sephora and Zalora.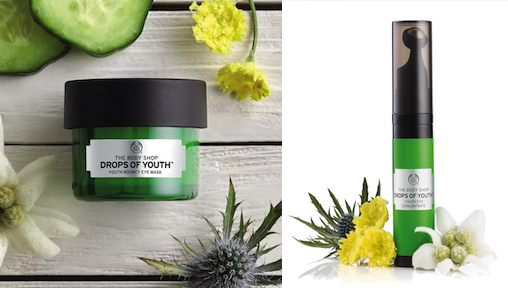 Skincare stalwarts, The Body Shop have an eye care solution based on your skin type. For tired, dehydrated eyes, try the Drops of Youth™ Youth Bouncy Eye Mask that helps your eyes to look awake, skin to feel smoother - almost like you've had a good night's rest! Simply smooth on this bouncy under eye mask in the morning or before you sleep and let it get to work overnight. The eye mask is enriched with plant stem cells and cucumber extract, for absolute hydration and we love how cool it feels on the skin when applied.
For those with ageing skin, consider The Body Shop Drops of Youth™ Eye Concentrate, an innovative eye care product that comes enriched with edelweiss plant stem cells. The unique applicator instantly refreshes the eye contour and smoothes the appearance of lines, bags and fatigue for younger-looking eyes. Made with plant stem cells, edelweiss from the Italian Alps and enriched with Community Fair Trade moringa seed oil, this gel-like eye concentrate can considerably reduce eye bags and make the eyes appear less tired.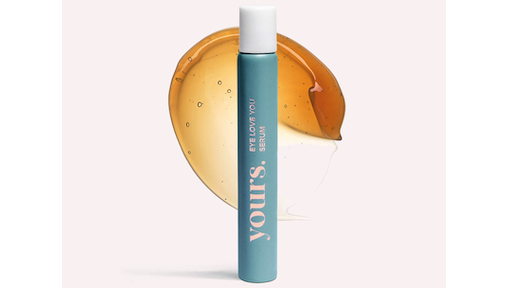 If you've been on the lookout for a non-toxic, clean, vegan and cruelty-free brand, take a look at Yours skincare. Rigorously tested for safety and efficacy, Yours products have been rated safe by EWG and are environmentally sustainable.
The Yours Eye Serum works at restoring skin firmness, relaxing expression lines and reducing pesky dark eye circles or puffiness. A great, light eye serum that works at keeping you looking fresh and bright-eyed, expect results that are easy on even the most sensitive of skins. Bonus points for rollerball application that provides a massage for fatigue, and under-eye circles. The size albeit small (10ml), will last you a good 45-60 days of regular use! Pop into the freezer before use, and you'll get the added advantage of cooling your under eyes and depuffing it.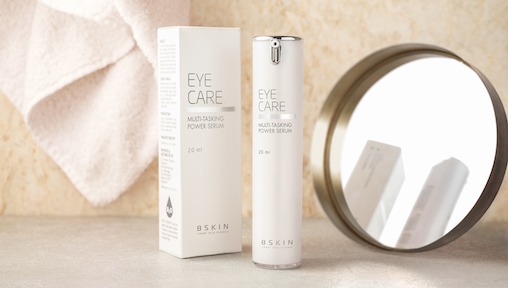 Homegrown skin label, BSKIN's Eye Care Multi-Tasking Power Serum is the ultimate eye care solution for fresher, firmer and more youthful-looking eye contours. A carefully curated cocktail of potent, clinically-proven active ingredients such as Adenosine, 4 different types of peptides, Niacinamide and Sea Daffodil extract target signs of ageing in the most delicate area of the face: skin laxity, the appearance of fine lines and wrinkles, pigmentation, dryness and dark circles.
The serum is also infused with the brand's proprietary B2O complex – an exclusive complex of bee-based ingredients such as natural extracts of Honey, Royal Jelly, Propolis, Pollen and Jeju Spring Water – to soothe, protect and strengthen skin. The innovative, lightweight gel-serum formulation penetrates quickly into the skin and 'wraps' around the delicate eye area to maintain skin hydration and suppleness throughout the day and night. It is suitable for even the most sensitive skin and does not clog pores or cause milia seeds to form.
For an extra soothing effect, chill the serum in the fridge before application.
On the lookout for an eye cream that is light in texture? Try the Pixi Collagen Eye Serum instead. Its super-light texture doesn't leave a heavy feeling and is extremely refreshing to use under the eye area. 
All you need is a tiny amount to see instant hydration and consequent brightening of the skin. Specially formulated to help rejuvenate and revitalize the delicate skin around the eye area, you'll find the Acacia Collagen plumps and boosts elasticity. It also contains Hyaluronic Acid that firms and hydrates, while the Adenosine soothes and smoothens. The easy to carry tube makes it perfect for top-ups when on the move!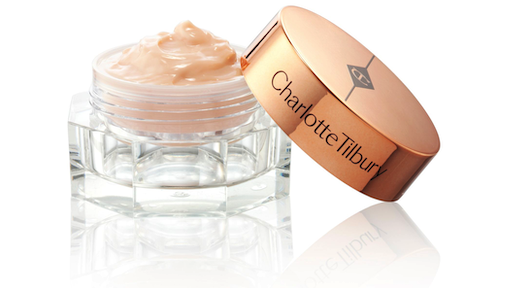 As you probably are aware, makeup artist and Founder Charlotte Tilbury's talent extends to effective skincare too! The Charlotte Tilbury Magic Eye Rescue anti-ageing eye cream hydrates and restores the skin as it re-energises the delicate under-eye area where first signs of ageing often occur. 
Featuring Winter Daphne Stem Cell extract, Botanical Eye Contour Complex and Second Skin Red Algae Marigel, the 'magical' eye cream nourishes the skin and promotes anti-ageing benefits. Time-released retinol molecules work, slowly but surely, work hour-by-hour to boost the rejuvenation process of skin cells. You are also doused with sufficient collagen to make your eyes appear younger and more radiant. The popular eye cream formula also includes saccharide isomerate to give your skin energy, hydration and replenishment to firm and brighten.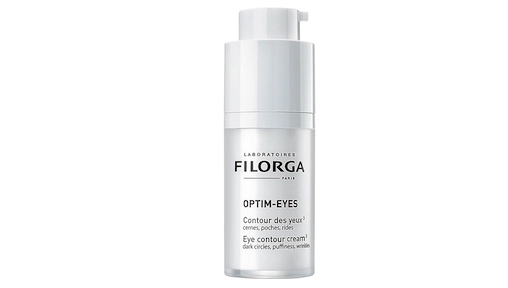 Talk about a triple-whammy! Filorga's Optim Eyes treatment comes with anti-wrinkle action thanks to its key ingredient NCF - a Medi-Cosmetique that stimulates fibroblasts and smoothes wrinkles. It also has an anti-dark circle action that helps eliminate pigments as well as an anti-under-eye bag action which promotes lymphatic circulation.
Utilising a potent blend of Hyaluronic Acid and NCTF (Filorga's exclusive complex), the vitamin-rich eye cream visibly plumps skin to reduce the appearance of wrinkles and fine lines, creating a moisturised and refreshed appearance. The Filorga Optim Eyes formula also contains a complex of Matrikines and Chrysin to reduce dark circles and powerful peptides to minimize those eye bags. An easy to apply, almost melting texture makes it a treat to apply morning and night.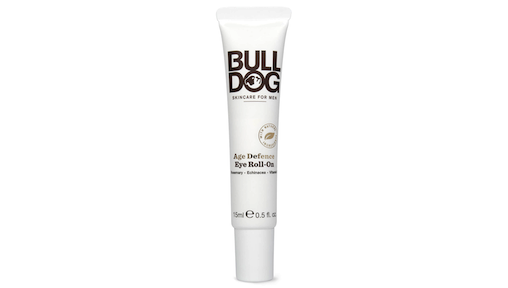 One for the boys, the Bulldog Age Defence Eye Roll-On takes away the pain of dabbing and tapping under the eyes. Reawaken tired peepers with this refreshing eye cream that comes with a handy, cooling roller ball delivery.
Developed to help minimise the appearance of fine lines, puffiness and dark circles, the anti-ageing eye cream blends Avocado, Cucumber, Borage Oil and Oak Apple Tannins to effectively revive the look of the delicate skin around the eyes. Results you ask? Eyes appear smoother and well-rested.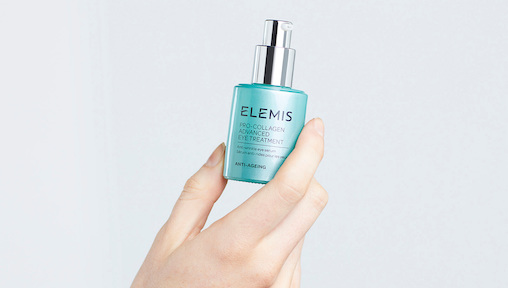 For those seeking a highly efficient eye cream that helps to get rid of puffiness around the eyes in no time, the Elemis Pro-Collagen Advanced Eye Treatment is set to please. Featuring ingredients such as Padina Pavonica, which makes your skin firm whilst removing fine lines and wrinkles, your skin will look much younger than before. Amino Acids will moisturise the skin and protect it from environmental aggressors.
Easy to use, simply dab two drops a day onto your under eyes and you'll get long-lasting elasticity. Handy tip! Keep your eyes peeled for the discounts on Lookfantastic.com and grab this popular eye cream and several other leading products at fab discounts!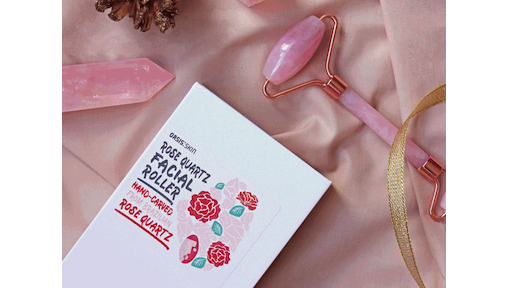 If you are after a manual, age-old technique to achieve better absorption of your eye creams and products, the hand-carved Brazilian rose quartz Facial Roller from Oasis Skin does the job, and nicely so. The facial roller can be used from forehead to décolleté to build younger, firmer, stronger skin and is designed with a smaller rounded stone for the delicate eye area, as well as a bigger curved stone for the face and neck.
Rose Quartz is a healing stone which helps in enhancing skin circulation and better absorption of any product that you use during the facial massage. With regular use, the Rose Quartz facial roller can help to reduce eye puffiness and dark under-eye circles as well as tone other facial muscles. It's also one of the prettiest accessories you can add to your dresser!