lifestyle
Best Boxing Gyms in Singapore for Your Ultimate Training Experience
Published Date
: 27 Feb 2023 12:00

Looking for the best boxing gyms in Singapore? Check out these top favourites with unique training programs, for beginners and seasoned fighters alike
Best Boxing Gyms in Singapore. If you're on the hunt to perfect your boxing skills, look no further! We've researched and put together a list of the best boxing gyms in Singapore. With highly experienced trainers, a welcoming environment and programs for all levels of skill and experience. These best gyms in Singapore provide something for everyone, whether you are looking to get fit, learn self-defence, or compete at a professional level.
Best Boxing Gyms in Singapore for Your Ultimate Training Experience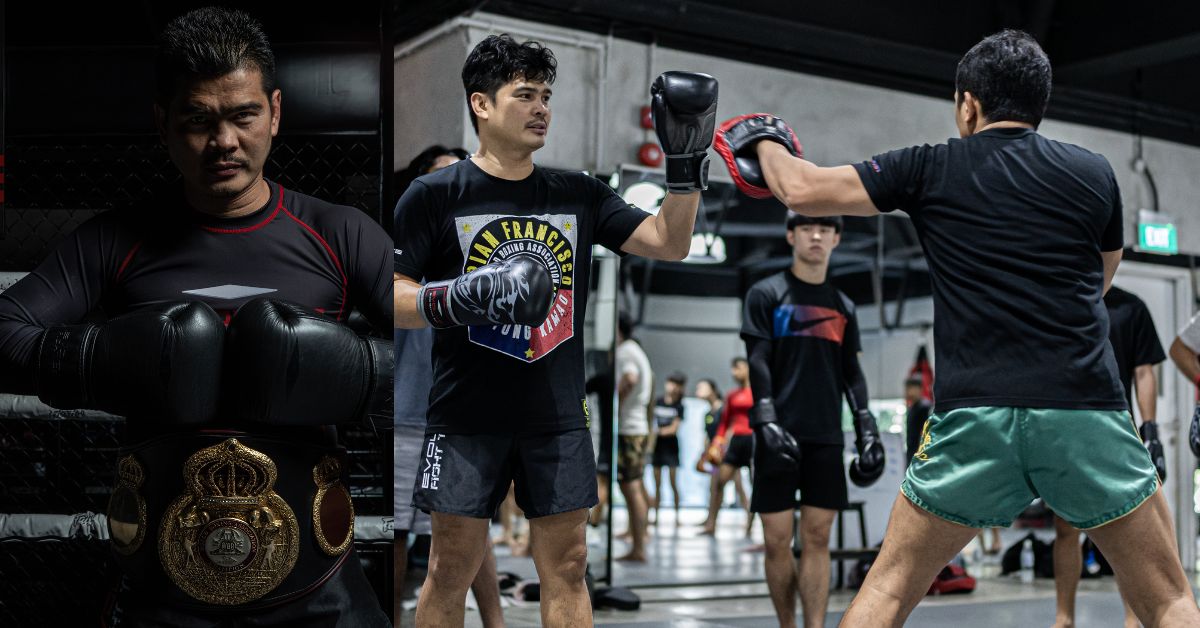 Evolve MMA is ranked as the #1 boxing gym in Singapore and the finest martial arts academy in Asia. Besides the 'sweet science', members can also pick up other forms of martial arts like Muay Thai, Brazilian Jiu-Jitsu, and many more from their stable of World Champions with over 1,000 years of accumulated world championship experience. 
Just like local celebrity Maxi Lim of Ah Boys to Men's fame, you will get to learn from a world-class boxing instructor in WBA Boxing World Champion Drian Francisco, four-time Singapore Boxing National Champion Danial Tyson Jalil, and many more.
With over 1,000 classes available across five convenient locations (Far East Square, Orchard Central, Clarke Quay Central, KINEX, Star Vista), you will have plenty of options to choose from for your desired class session. 
With the best boxing classes taught by World Champions here's what you can expect from your experience at Evolve MMA:
Authentic training and intensive cardio workout 
State-of-the-art facilities including an actual boxing ring and MMA cage
All ages, genders, skill levels, and fitness levels are welcome
Try a complimentary 30-minute introductory class conducted by a World Champion
Evolve MMA welcomes beginners and advanced practitioners alike. Sign up for a complimentary 30-minute introductory class here.
Evolve MMA. Multiple locations islandwide. Email: [email protected]. Phone: (+65) 6536 4525.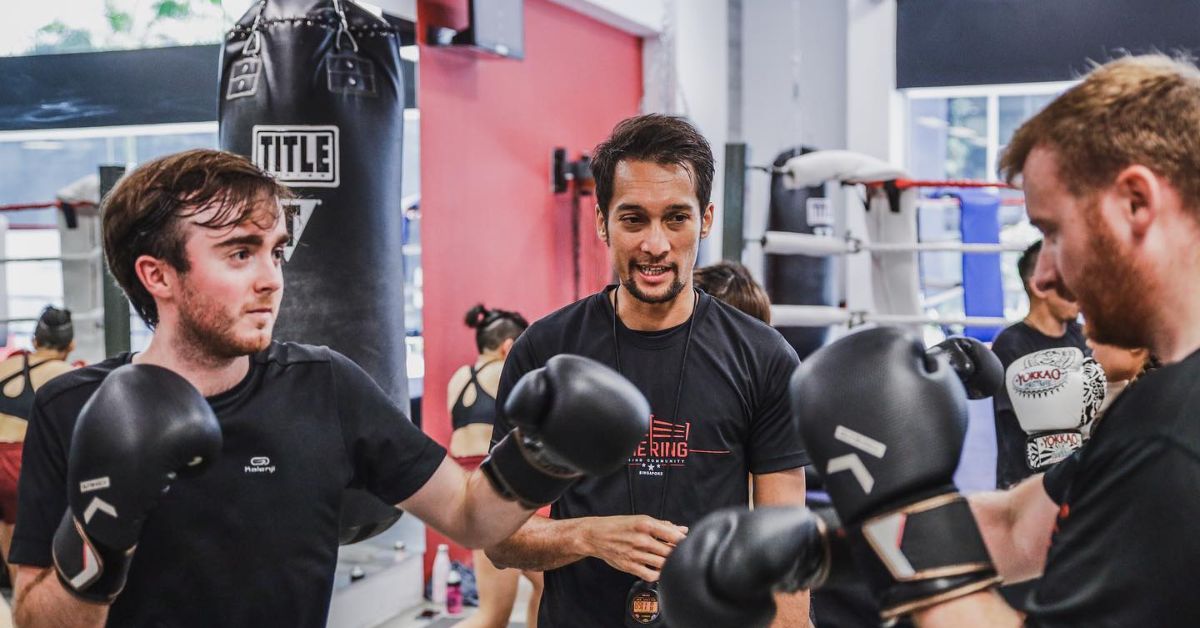 Start your boxing journey with The Ring Boxing Community. As a member here, you get to enjoy unlimited access to facilities as well as experience in Boxing, Muay Thai and Strength and Conditioning classes. When you step into The Ring, you will realise that it is more than just a boxing gym. Here they have a community of authentic and friendly fighters and they believe in uniqueness and acceptance. 
The Ring offers a range of boxing classes with boxing bags, technical sparrings, and classes catered for juniors and all levels. The TR Boxing Bags class employs different fitness combinations, technical work and fun. You will get to enjoy a focused session that targets your skills with the bags and a full-body workout. Through a series of 10 rounds, you can train with an array of combinations and improve on your defence, power, speed and accuracy. Designed for all skill levels. Whether you are a beginner or an experienced boxer, this class is crafted to challenge you and help you reach your fitness goals.
The Ring Boxing Community. 1 Claymore Dr, #01-01A, Singapore 229594. Email: [email protected]. Phone: (+65) 8950 8495.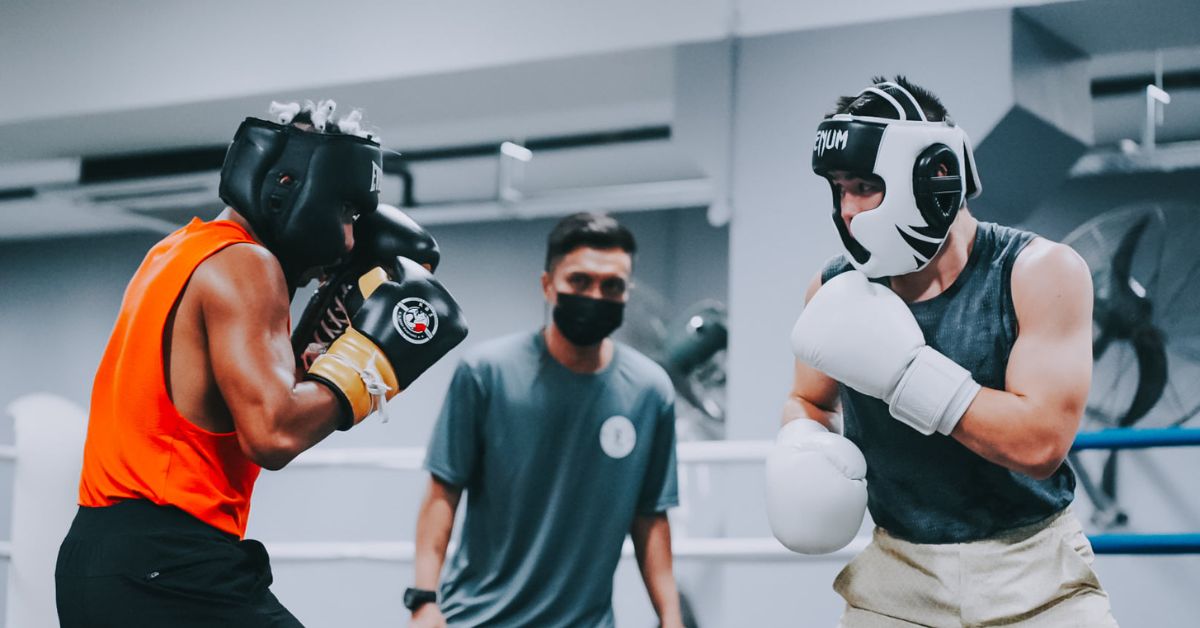 One of the best boxing gyms in Singapore, Legends Fight Sport is the perfect place to kickstart your boxing journey. They believe in providing their students with a solid foundation of basic skills, techniques and fundamentals. They even have their own "Legends Coaching System" which is structured in a way to focus on the proper execution of the basics, as well as the more advanced skills. Boxing classes at Legends Fight Sport are conducted in a safe and encouraging environment. With training programmes that encourage continuous learning and development. 
Beginners can start with their "Boxing School" classes which focus greatly on form, technique and the basic offensive and defensive skills in boxing. Expect to learn from Legends Fight Sport's tested and proven training programmes designed by The Chosen Wan. 
Alternatively, for the ladies, Legends Fight Sports also offer female-only classes which have a welcoming and comfortable environment. By achieving common goals in fitness and boxing, here you can grow together with the other ladies in the gym, build community bonds, and develop a sense of identity.
Legends Fight Sport. Multiple locations islandwide. Email: [email protected]. Phone: (+65) 8949 2236.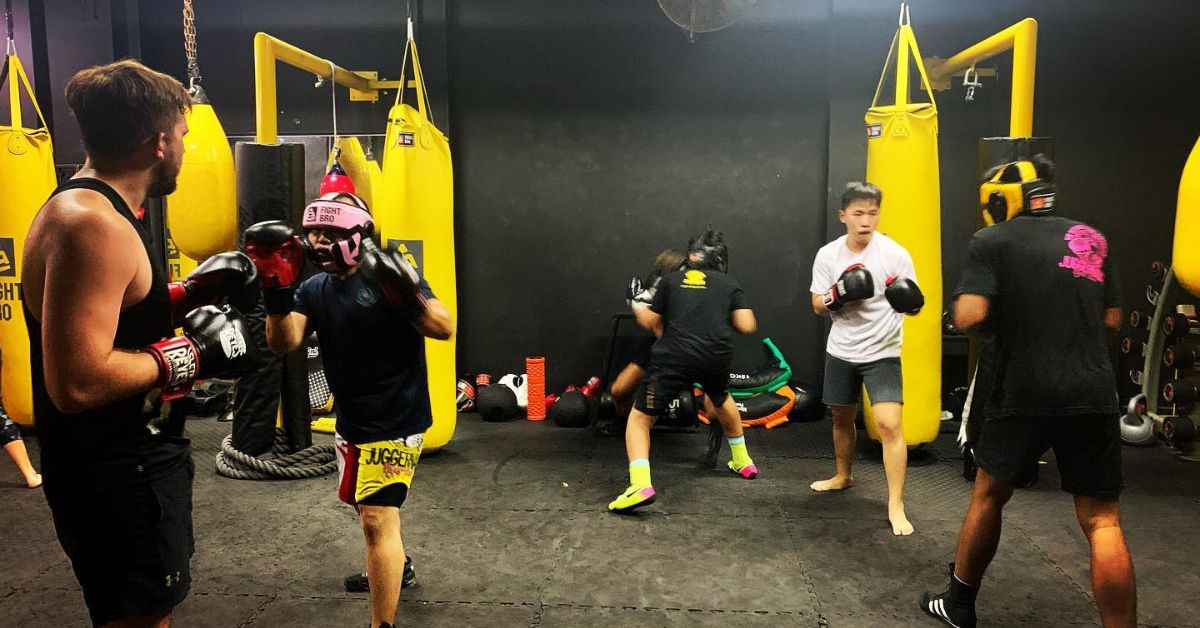 Juggernaut Fight Club prides itself as one of the best boxing gyms in Singapore offering the lowest cost Boxing, Muay Thai, fight conditioning, Brazilian Jiu-jitsu, MMA and Wrestling classes. With two locations in Singapore, including Beach Road and Chinatown. Juggernaut Fight Club is where you can get the ultimate fight experience.
A day pass is priced at $35 where you get to enjoy one day of unlimited classes. Alternatively, Juggernaut Fight Club offers membership passes where you can get to enjoy unlimited classes of all class types. With commitment periods ranging from 1 month up to 1 year. Different price categories are available for different age groups, starting from $117 per month. 
Juggernaut Fight Club. 275 Beach Rd, #01-01, Singapore 199549. Email: [email protected] Phone: (+65) 8949 1202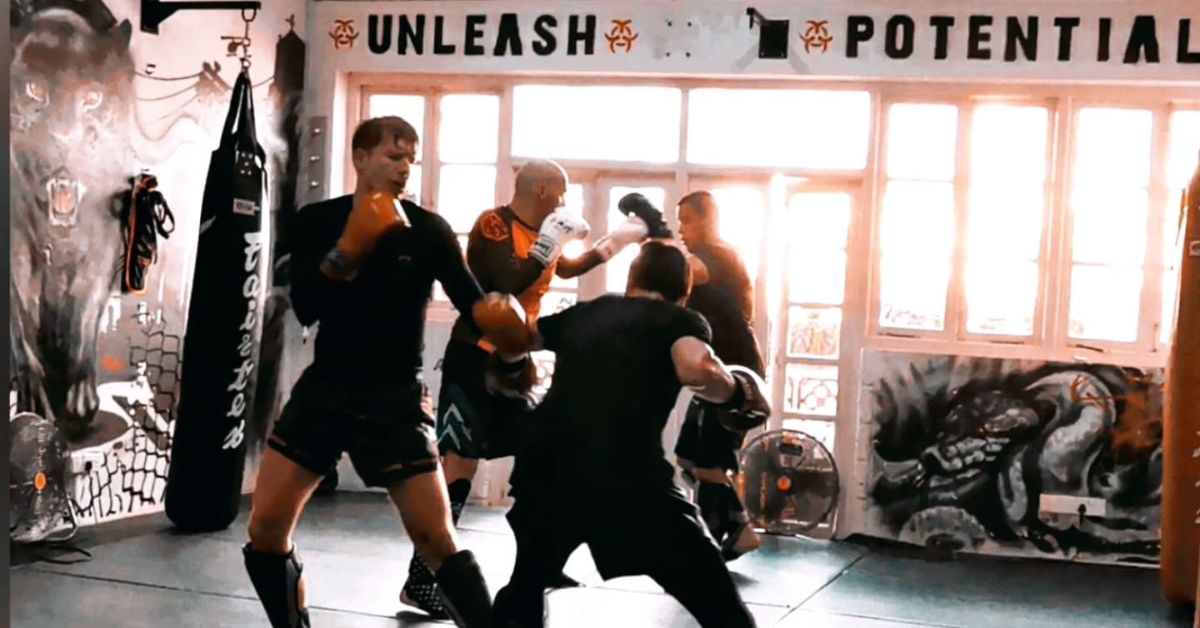 Unleash your inner beast at The Jungle and smash your boxing goals. Their passionate and friendly trainers will transform you from a beginner into a kick-beast! Located in the heart of CBD, The Jungle is where you can redefine your mental and physical limits. After each session, expect to emerge with self-confidence, power and mobility.
At The Jungle, you can find some of Singapore's best boxing classes. For practitioners of all levels, their Boxing class focuses on conditioning and technique. Perfect for all skill levels, beginners included. Alternatively, The Jungle offers classes for MMA, Muay Thai, Brazilian Jit-Jutsu and HIIT too. 
If you are an aspiring fighter with fight potential, you may be invited to join The Jungle Fight Team! The fight team trains advanced students who are interested to compete in amateur fights. 
The Jungle. 35 Boat Quay, Level 3, Singapore 049824. Email: [email protected] Phone: (+65) 9328 6002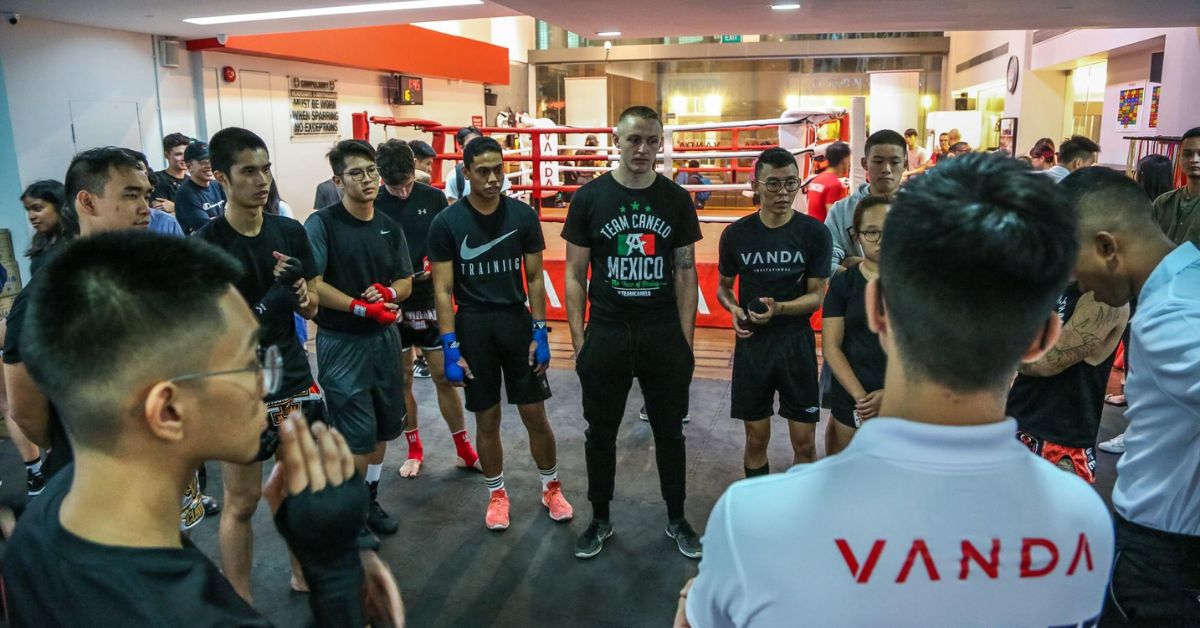 VANDA is Singapore's first SMART gym. They combine Boxing and Muay Thai to offer custom programmes designed just for you. Located in the heart of CBD, VANDA has been helping the people of our city get fit for over 12 years. With a coaching team that is made up of experienced coaches who have either previously competed or currently are competing at National and International levels. At VANDA they provide membership offerings, the use of SMART wearables and a unique approach to fitness. 
VANDA offers over 70 hours of classes per week in both Boxing and Muay Thai. These classes focus on different areas such as technique and skill work, power pads, conditioning, bullet boxing, and more. 
If you want unlimited access to Boxing and Muay Thai classes, choose either a 6-month or 1-year membership. Enjoy access to a personal mentor, a personalised fitness program, 3-month reviews, the VANDA toolkit which uses cutting-edge technology, and shower and changing room facilities.
VANDA. 108 Robinson Rd, #01-01, Singapore 068900. Email: [email protected] Phone: (+65) 6305 2288
At Spartans Boxing Club, they believe that boxing is made for everyone. This gym offers an inclusive environment that is friendly for all, including men, women and kids. Spartans Boxing Club is started not just for fighters who train with true warrior intentions but also for those that want to try boxing as a fun way to get fit.
At Spartans Boxing Club, they focus on safe and controlled exercises and drills, here they place importance on quality and not just quantity. With an extensive class library, Spartans Boxing Club makes sure there is something for everyone. Classes range from 45 to 60 minutes per session and are customisable for different experience levels. 
If you are completely new to boxing, try their Spartans Basic class to pick up the basics of boxing in a beginner-friendly environment. Guided by their highly experienced coaches, this class is perfect for those starting out and those who wish to finetune their boxing fundamentals. For first-timers, they offer a free trial too. 
Spartans Boxing Club. Multiple locations islandwide. Email: [email protected].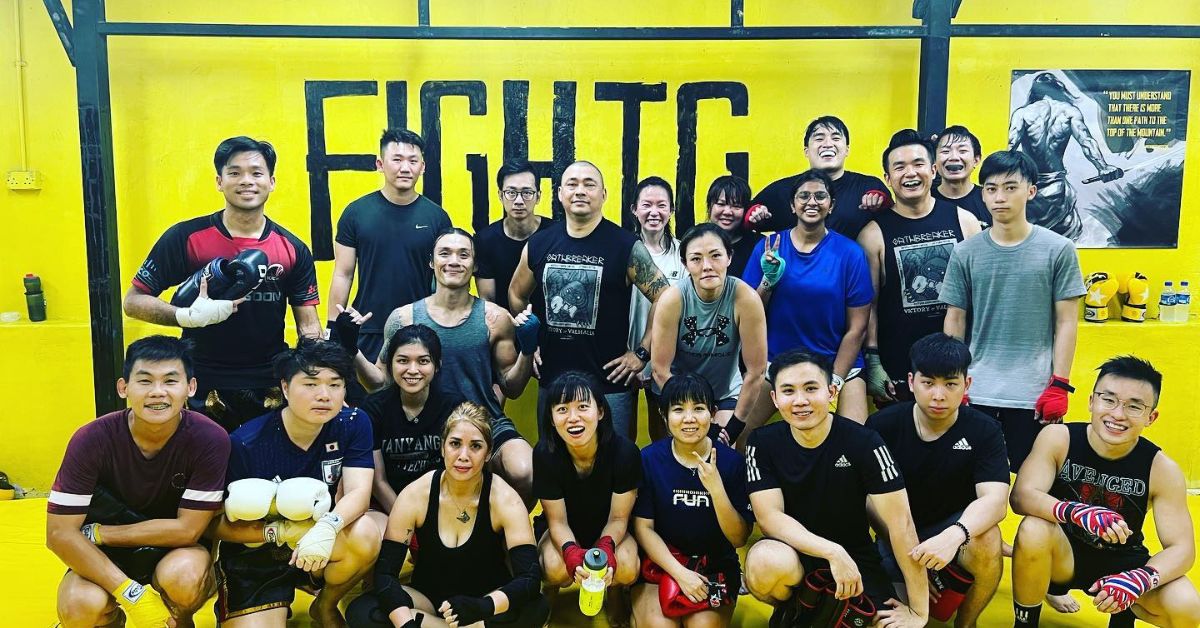 Fight G is the first MMA Academy in Singapore teaching Muay Thai, MMA, Brazilian Jiu Jitsu and Boxing. Offering a range of classes, Fight G is where you can try different types of martial arts. You get to enjoy your classes in their bright yellow studio with a friendly community of fighters and experienced trainers to kickstart your boxing journey. 
Classes at Fight G feature technical training where they focus more on techniques and live drills. Fret not if you do not have experience in martial arts as they offer beginner-friendly sessions too. At Fight G they believe in having an open mind and willingness to try in order to be set. After all, even world champions started somewhere!
For competitive fighters, Fight G has their very own competition team too. With fighters, both professional and amateur, in their team, they have built a number of champions over the years.
Fight G. 41C North Canal Road Singapore 059297. Email: [email protected]. Phone: (+65) 6438 5788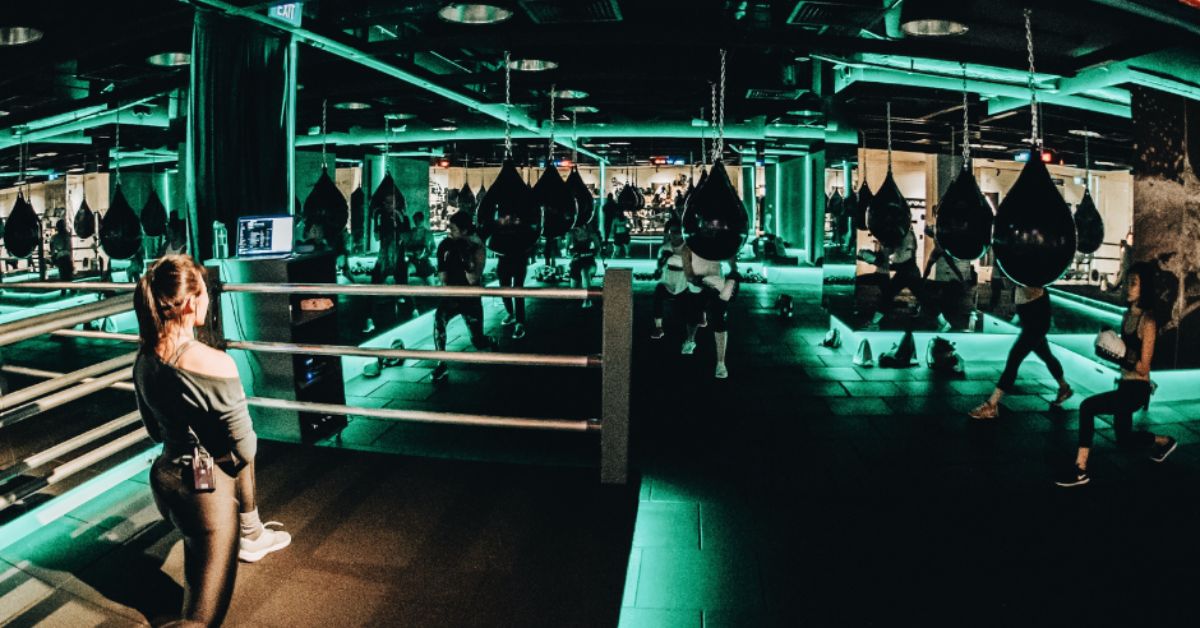 One of the best boxing gyms in Singapore where you can find aqua-bag boxing. Still Boxing offers classes with mixed varieties featuring aqua-bag boxing, cardio, strength, and endurance formats. Classes are all action-packed and you can find yourself grooving to a high-energy beat that will make you feel the high and burn.
Still Boxing offers classes at various experience levels, with an array of workout formats to suit your personal fitness goals. If you're hesitant to join as a beginner, fret not! Some of their classes consist of a 10-minute foundation skills training session to help you maximise your workout experience. 
If you're looking for a high-intensity workout, try their Endurance class. With a 40-minute duration, you get to experience a mix of HIIT exercises and punching drills that train physical endurance. Expect to leave with better stamina to box longer and faster each time you come to Still Boxing. 
Still Boxing. 6A Shenton Way, #B1-06 OUE Downtown Gallery, Singapore 068809. Email: [email protected].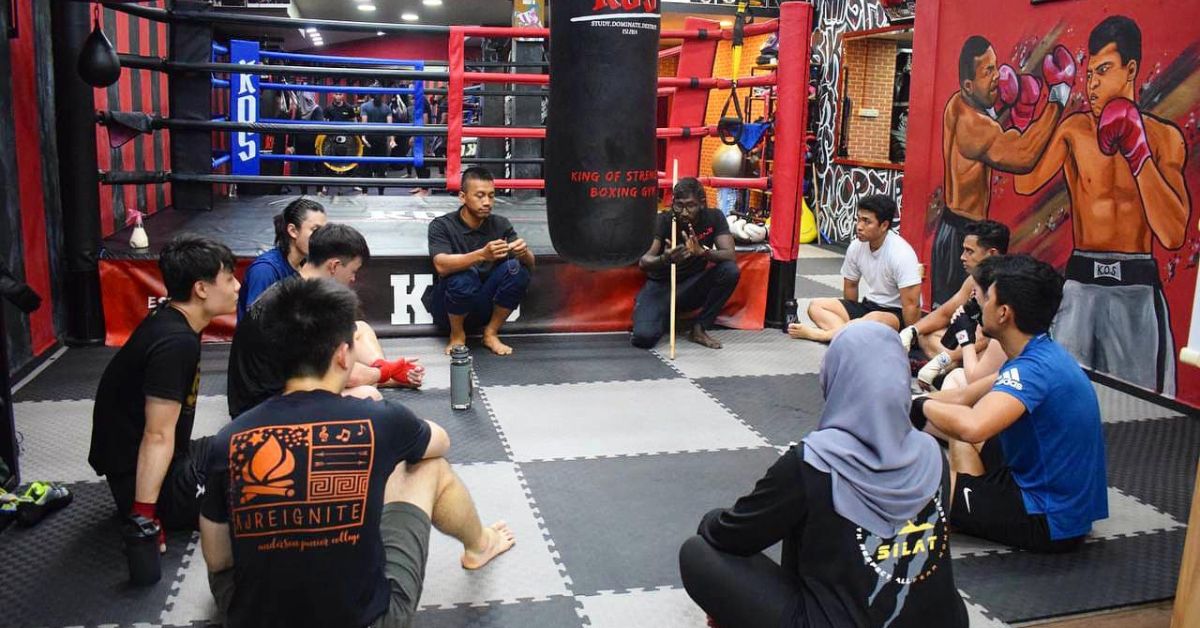 Still unsure where to learn boxing? King of Strength Boxing Gym is one of the best boxing gyms in Singapore to check out where you can get to attain the status of a King. Here they offer tailor-made boxing training classes suitable for all age groups and levels. 
With certified trainers that ensure the classes are safe, exciting, and fun at the same time. Their proficient coaches and trainers help ensure you reach closer steps to your personal goals after every class. The ever-changing training regime and modern equipment at King of Boxing Gym will keep you motivated during each lesson.
Whether you're looking for something for the kids, beginners or competitive training for the pros, they offer something for everyone. Choose from 1 On 1 Training, Competitive Training, or Group Training. Experiment with an array of routines while bonding with other boxing enthusiasts.
King of Strength Boxing Gym. 345 Sembawang Rd, Singapore 758354. Email: [email protected]. Phone: (+65) 6969 3129.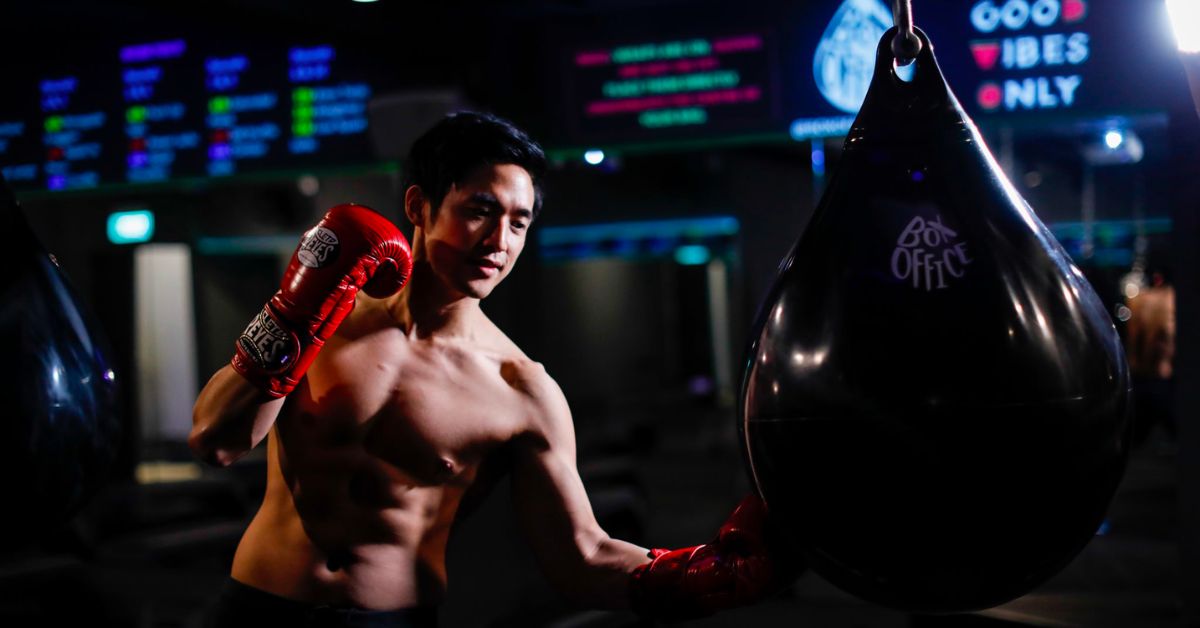 At Box Office Fitness, they believe that fitness equals fun and exercise equals enjoyment. Here they offer boxing-inspired, full-body workout classes that are suitable for individuals of all skill levels. 
Get to enjoy classes held in their cutting-edge studio with a nightclub-quality sound system and lighting. You will not only be motivated but also have the time of your life! Trainers at Box Office Fitness will lead and guide you through the entire process to ensure that you achieve your personal best while having a great time. 
Try out Overdrive, which is a boxing-focused class at Box Office Fitness. With a 45-minute duration, the class is split into 6 rounds with 5 minutes for each round. 3 on the floor, 3 on the bag! All rounds on the floor will be AMRAP rounds. This means that you get to try more interesting combinations on the bags.
Alternatively, try the Knockout signature class. Here you will complete 10, 3-minute rounds of working out. The workout is split between the floor and their water-filled Aqua training bags. On the bags, you get to punch out to boxing combinations projected on the screen. On the floor, try everything from Strength Training, High-Intensity Interval Training and metabolic conditioning, all in just 45 minutes.

Box Office Fitness. 35 N Canal Rd, #03-01, Singapore 059291. Email: [email protected].