beauty
Best Body Wash for Singapore's Climate
Published Date
: 20 Jul 2023 10:00

Looking for the perfect body wash in Singapore? Transform your shower routine with these top picks and experience the joy of healthy and radiant skin
When it comes to finding the best body wash for Singapore's climate, it all depends on how your skin reacts to the tropics. For some, the hot and humid weather can create excess sweat, acne and oiliness and for others it can fuel dryness and eczema. 
That said, once you know the benefits you are after, finding the right body care can make a huge difference to your skin. 
Do you struggle with excess oil? Contrary to what you may think, over-cleaning your skin will only trigger more oil production. Instead, opt for a lighter shower gel that washes off the excess but does not dry your skin after. 
If you suffer from dry skin instead, get ample nourishment from bath creams and moisturing shower gels that support your natural barrier and leave skin feeling hydrated and alive. 
Ready to load your carts? Transform your shower routine today with these best body wash products in Singapore and experience the joy of healthy, radiant skin, no matter the weather outside.
Best Body Wash Products for Singapore's Climate
Elevate your shower routine with Dr. Barbara Sturm Body Wash ($105). One of the best body wash products for Singapore's climate, this gentle cleanser effectively removes impurities while preserving the skin's natural oils and moisture levels. The fragrance and colour-free formula of Dr. Barbara Sturm's Body Wash ensures a gentle cleansing experience. It is enriched with skin-friendly plant-based tensides and Glycolipids, natural biomolecules that create a light foaming action to cleanse the skin without causing dryness.
With key ingredients such as Hyaluronic Acid and Prickly Pear Extract, this body wash contains intensive moisturising and soothing benefits to improve the overall texture and appearance of the skin, leaving it soft, supple, and smooth. What's more, it is further enhanced with Purslane Extract, known for its anti-ageing properties and antioxidative benefits. As a result, protecting the skin from damage caused by free radicals and promoting a youthful and healthy-looking complexion.
Dr. Barbara Sturm Body Wash is available exclusively on Dr. Barbara Sturm's website.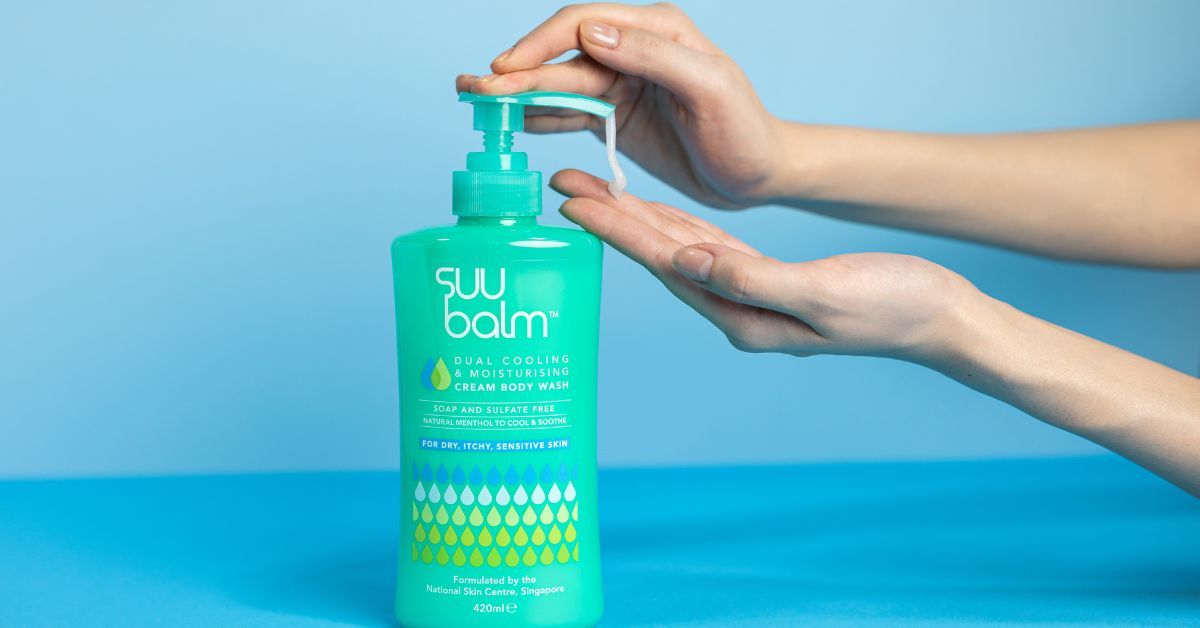 Do you struggle with itchy or dry skin in Singapore? Formulated by the prestigious National Skin Centre Singapore, Suu Balm products are #MadeToSoothe and provide fast relief to people with dry, itchy, sensitive, and eczema-prone skin. 
Research data shows that over 90% of original Suu Balm Cream users experienced relief from their itch within five minutes of application, and over 90% of Suu Balm Body Wash users love its moisturising and gentle cooling effect. But that's not all! Today, Suu Balm sells a range of face and body creams, cleansers, sprays, and even a special line dedicated to children's care, with more innovative and environmentally responsible products in the pipeline.
If you're looking for a body wash in Singapore's hot and humid weather, upgrade your body wash to the award-winning Suu Balm® Dual Cooling and Moisturising Cream Body Wash! Formulated with natural cooling menthol, this cream body wash soothes your irritated skin while leaving it refreshed and ready for the day. What's great is that it's formulated without harmful ingredients like soap, sulfate, fragrance, and preservatives, making it ultra-gentle for even the most sensitive skin. It contains five moisturising ingredients, including nourishing Shea Butter and Sodium Hyaluronate, leaving your skin feeling soft after cleansing. 
Want an option for your kids? Try Suu Balm Kids' Head-to-Toe Wash that offers the same great benefits, without the addition of menthol!
Pair with Suu Balm's Rapid Itch Relief Moisturiser or Kids Dual Rapid Itch Relieving and Restoring Ceramide Moisturiser which helps to relieve itch within 5 mins and replenishes the skin barrier! Better still, Save more when you get the online-only exclusive bundle! Get Suu Balm® Cleanse and Moisturise Bundle for $45.90 (U.P. $54) and the Suu Balm® Kids Cleanse and Moisturise Bundle for $51.60 (U.P. $60.70).
Suu Balm is available at Guardian, Unity, and Watsons outlets islandwide, and online on Shopee, Lazada, Qoo10 and their official website.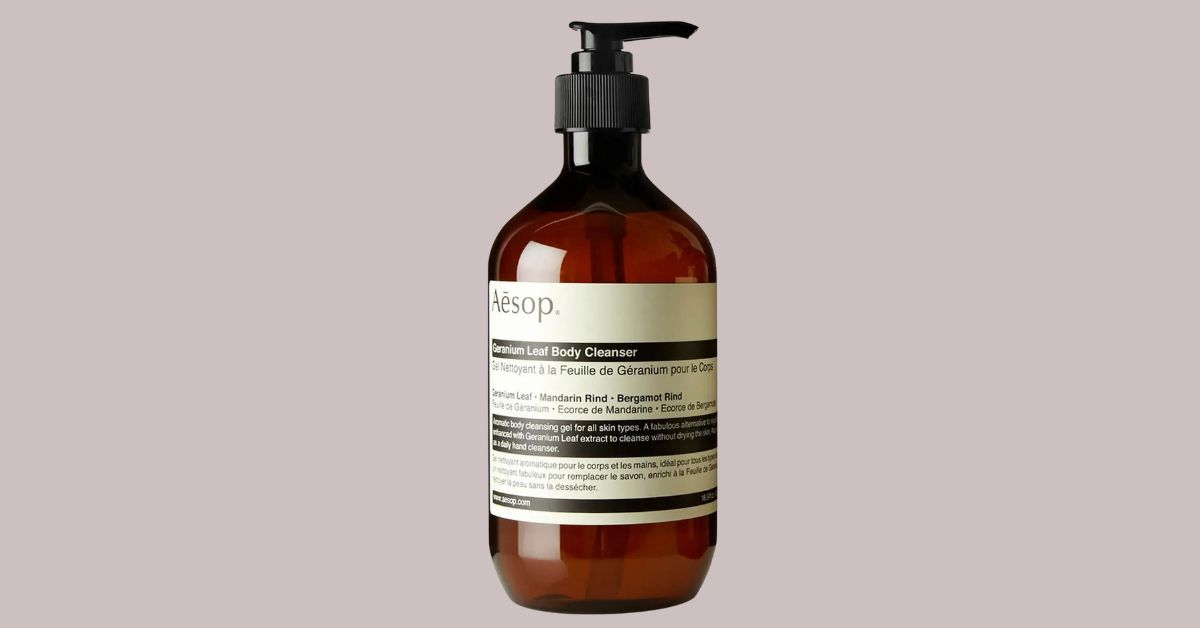 Introducing the Aesop A Rose By Any Other Name Body Cleanser ($57.50), a premium botanical gel cleanser designed for all skin types in Singapore's tropical climate. Crafted with the world's finest Rose Oil, this aromatic body cleanser offers a delightful and effective cleansing experience. With its low-foaming formula, this body wash ensures gentle yet thorough cleansing without stripping the skin of its natural moisture. 
Additionally, this body wash contains extracts of Cardamom and Black Pepper, which contribute to its cleansing and deodorising properties. You can trust this product to effectively cleanse and refresh your skin while leaving it hydrated and revitalised in Singapore's tropical climate.
Aesop A Rose By Any Other Name Body Cleanser is available at Aesop stores islandwide and at Tangs Singapore.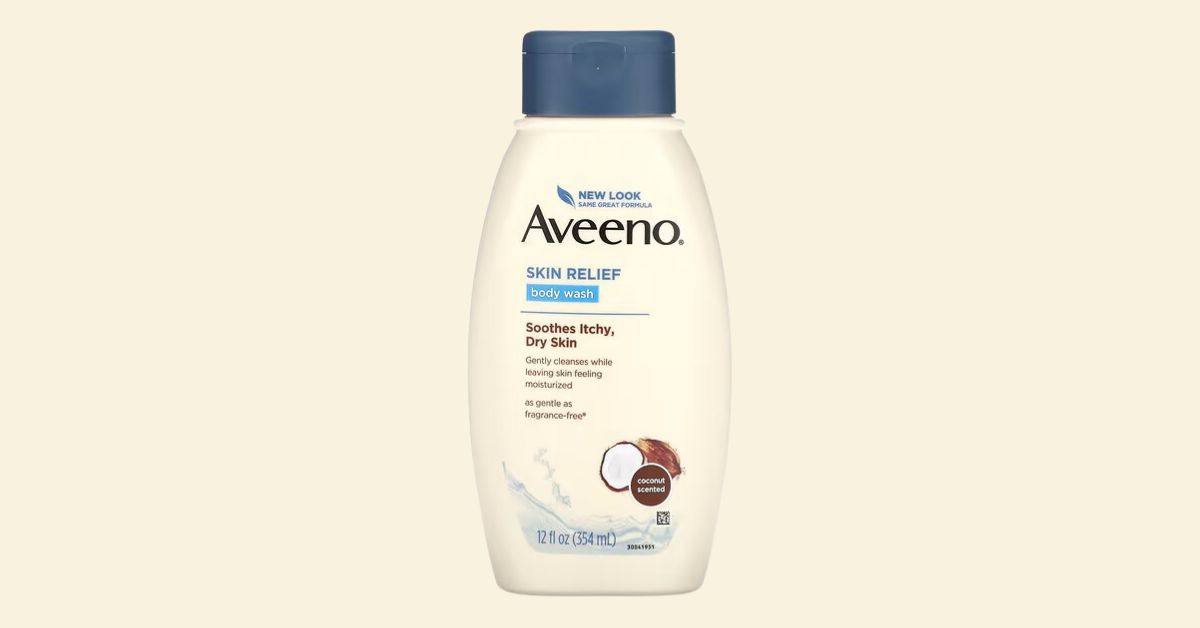 Want a body wash that is bang for your buck? Introducing the Aveeno Skin Relief Body Wash in Coconut ($14.43), an affordable body wash suitable for Singapore's climate. This body wash features the same great formula that Aveeno is known for, delivering exceptional results for your skin.
Specially formulated to address the needs of itchy, dry skin, this body wash provides soothing relief while gently cleansing your skin. Furthermore, this body wash s designed to moisturise your skin while it cleanses, leaving it feeling refreshed and nourished. Enriched with the goodness of soothing oat, it works in harmony with your skin, effectively removing dirt and impurities without compromising the skin's natural moisture barrier. The result is skin that feels soft, smooth, and visibly healthier.
Aveeno Skin Relief Body Wash in Coconut is available on iHerb and Amazon Singapore. 
The L'Occitane Shower Gel ($38) offers a multi-functional experience, effectively cleansing both the skin and hair while leaving a delightful and subtle fragrance on the skin. This body wash is perfect for Singapore's climate as it contains key ingredients like glycerin, renowned for its ability to attract and retain water. This makes it highly effective in hydrating, softening, and nourishing the skin, scalp, and hair. 
What's more, it contains top notes including lavender, elemi, and pepper, which provide a refreshing and invigorating start to your shower. The heart notes consist of lavender, cinnamon, and nutmeg, adding a comforting and aromatic touch. Finally, the base notes of musk and cedar create a lingering, elegant scent on your skin.
L'Occitane Shower Gel is available in L'Occitane stores islandwide and website.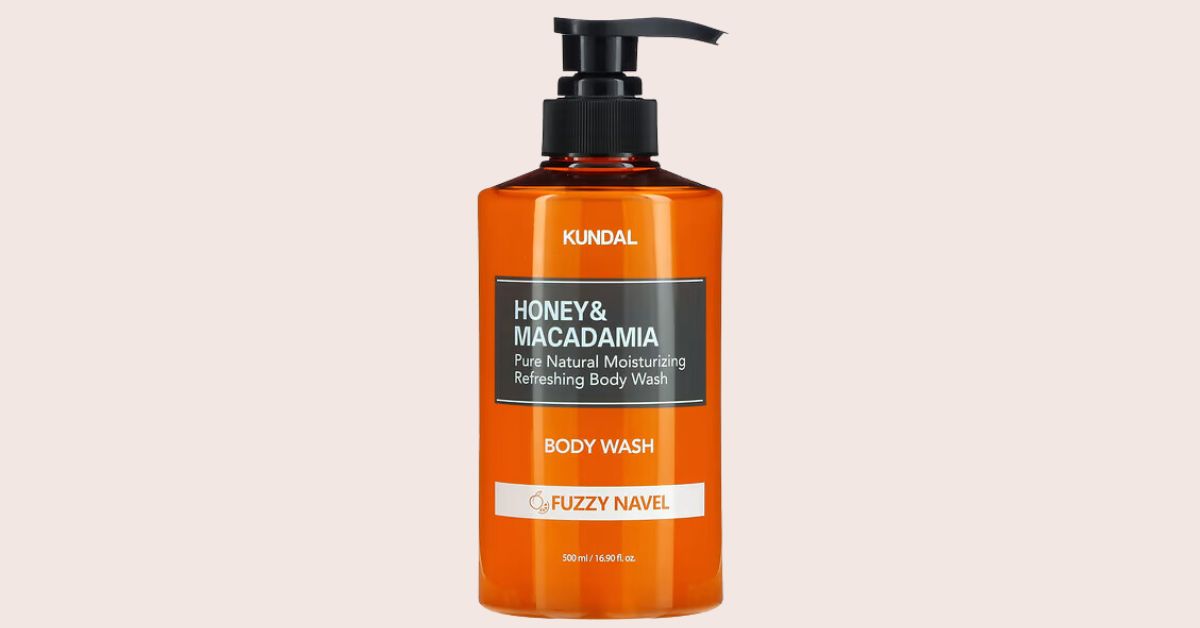 Looking for a refreshing body wash for Singapore's climate? Discover the Kundal Honey & Macadamia Refreshing Body Wash in Fuzzy Navel ($18.46), which offers a pure and natural approach to skincare. Experience the moisturising and refreshing benefits of this body wash as it is enriched with 23 different natural extracts, formulated to nourish and revitalise your skin. Not forgetting to mention, it contains an impressive 42% aloe vera leaf extract, known for its hydrating and soothing properties.
Maintaining the pH balance of your skin is crucial, especially in the challenging climate of Singapore. With a pH of 5.5, this weak acid body wash helps restore and preserve the natural balance of your skin. It is gentle yet effective in cleansing, ensuring that your skin stays moisturised and healthy in the hot weather.
Kundal Honey & Macadamia Refreshing Body Wash in Fuzzy Navel is available on iHerb Singapore.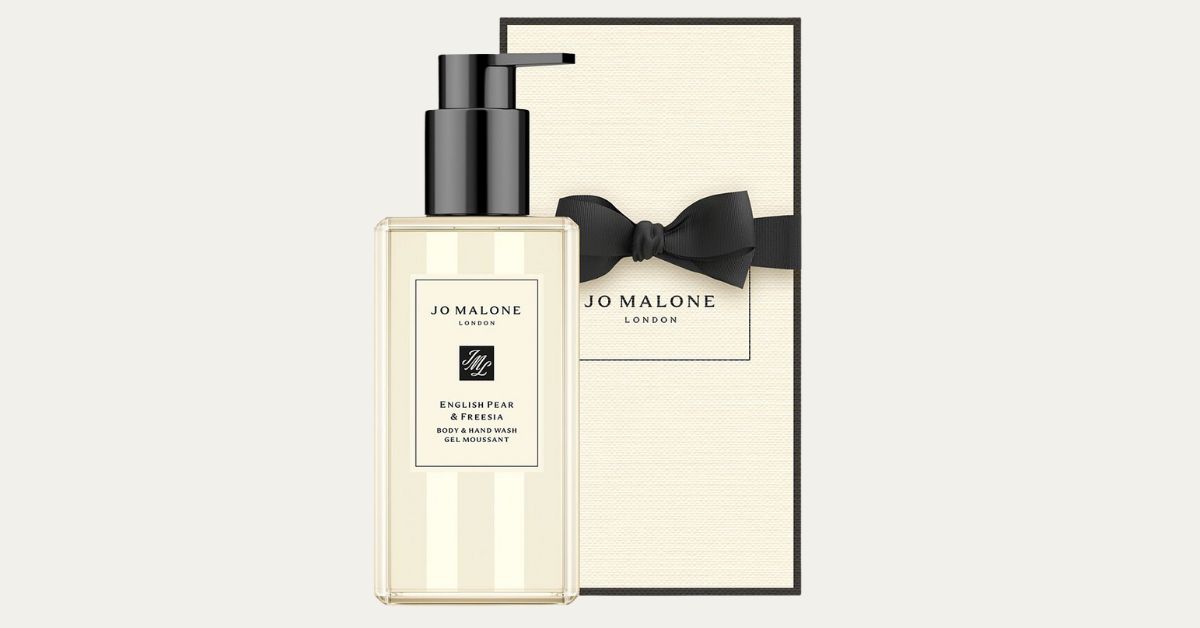 Check out the Jo Malone London English Pear & Freesia Body & Hand Wash ($125) a luxurious addition to the best body washes for Singapore's climate. Infused with naturally derived glycerine and meadowfoam seed oil, the formula of this body wash takes on a velvety texture, creating a luxurious foam that cleanses and nourishes your skin. Enjoy the gentle cleansing properties that leave your skin feeling soft, supple, and refreshed in the tropical climate.
What's more, this luxurious body wash contains a golden and luscious fruity fragrance of English pear and freesia, which is also one of Jo Malone London's most popular fragrances. As a result, you can stay refreshed as it leaves a subtle and delightful fragrance that lingers throughout the day.
Jo Malone London English Pear & Freesia Body & Hand Wash is available in Jo Malone London stores islandwide and website.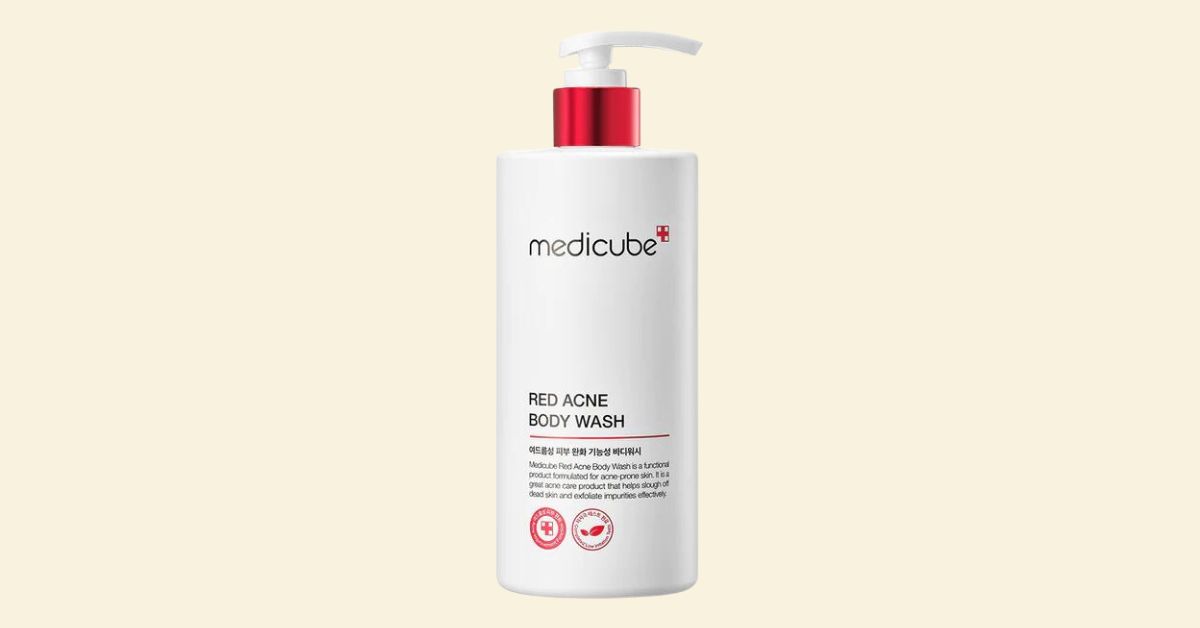 The tropical climate in Singapore can affect our skin, making it prone to bacterial growth and acne breakouts. Worry less with the Medicube Red Acne Body Wash ($38.10) an exceptional solution for addressing "backne," underarm bumps, and breakouts on various parts of the body. Specifically formulated to combat acne, this body wash has been clinically tested and proven safe for sensitive skin. 
This body wash works by exfoliating the skin and flushing away impurities that contribute to breakouts. With thorough research and development, Medicube has ensured that this body wash is not only effective but also soothing, preventing any potential drying out of the skin. Additionally, it helps balance the pH level, promoting a healthy skin environment.
Embrace the confidence of clear and healthy-looking skin, even in Singapore's climate. With its carefully selected ingredients such as Niacinamide, salicylic acid, and hyaluronic acid, this body wash delivers impressive results to achieve smoother and clearer skin.
Medicube Red Acne Body Wash is available on Medicube's website and Shopee Singapore.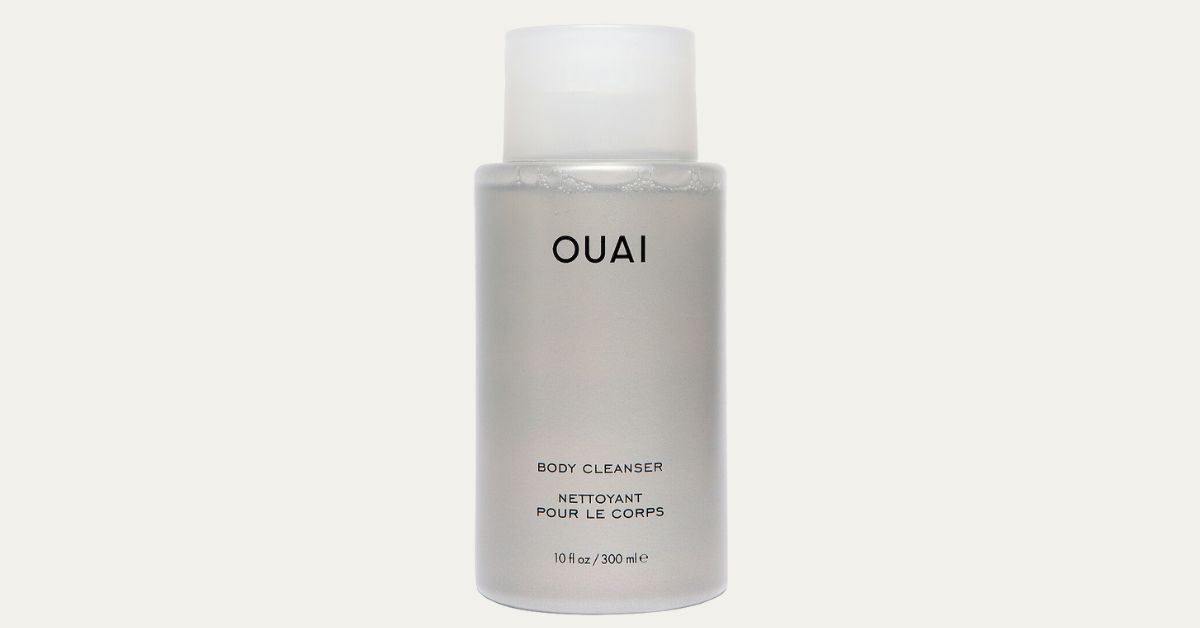 Experience the luxurious lather of the OUAI Body Cleanser ($45) a top-selling choice among the best body washes for Singapore's climate. This body cleanser goes beyond cleansing and also provides hydration, leaving your skin feeling revitalised and reborn.  This invigorating cleanser awakens your skin and senses with its delightful fruity-floral scent, featuring refreshing notes of citrus, apricot, rose, and amber.
Infused with rosehip oil, this body wash offers the benefits of antioxidants and vitamins such as A and C. Rosehip oil works to moisturise and brighten the skin, helping it maintain a healthy and radiant appearance. Furthermore, this body wash also contains jojoba oil, which is known for its ability to deeply hydrate the skin, perfect for tackling dehydration issues in tropical climates. Also, this body wash is suitable for all skin types, vegan and cruelty-free, reflecting the brand's commitment to ethical practices.
OUAI Body Cleanser is available on LookFantastic and REVOLVE Singapore.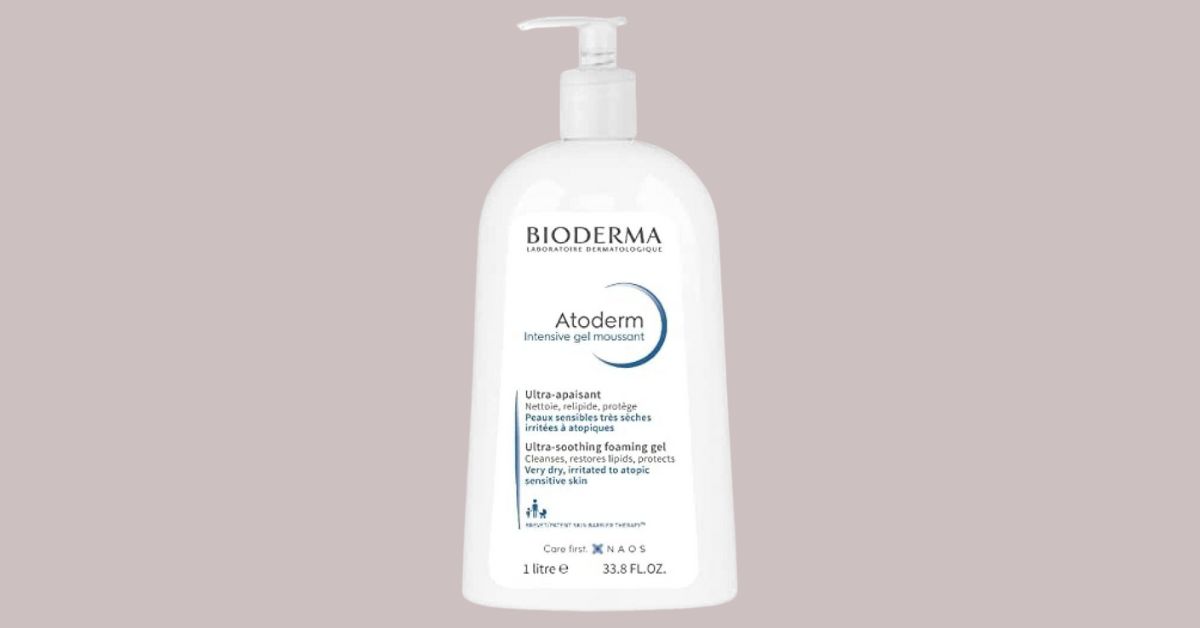 Introducing the Bioderma Atoderm Intensive Foaming Gel ($44.50), a gentle foaming gel specially formulated to provide effective cleansing while addressing sensations of discomfort and irritation. This gel body wash delicately removes impurities from your skin while helping to restore comfort to your skin, perfect for combatting Singapore's tropical climate. 
The unique formula of this foaming gel is designed to protect your skin from cutaneous dryness. It features a superfatting cleansing base that respects the natural balance of your skin and ensures excellent tolerance. The standout feature of this body wash is that it is formulated in a gel texture - this means it is suitable for very dry to atopic sensitive skin types. It is part of Bioderma's dermatological skincare range, ensuring that it meets the highest standards of quality and effectiveness.
Bioderma Atoderm Intensive Foaming Gel is available online at TTSH Pharm+ezy.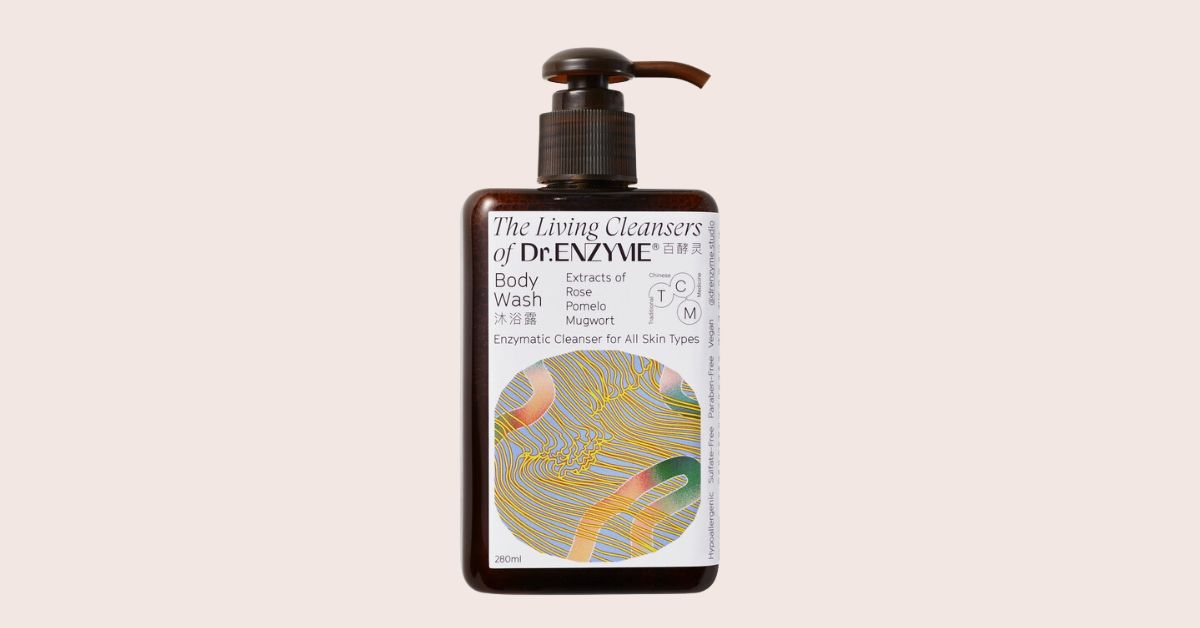 The Dr. Enzyme Therapy Body Wash ($21 for 280ml, $30 for 500ml) is well known for its innovative use of enzyme extracts derived from fermented plants. Harnessing the power of enzyme extracts from botanicals such as rose, pomelo skin, and mugwort, this body wash works to restore and revitalise the natural healthy metabolism of your skin while providing a gentle cleansing experience. Suitable for all skin types, including those with eczema-prone skin, it is formulated to be gentle enough for daily use without compromising the skin's natural protective barrier.
Experience the difference that the Dr. Enzyme Body Wash can make in your skincare routine. Say goodbye to dull and lacklustre skin and embrace a refreshed and revitalized complexion, even in the challenging climate of Singapore! 
Dr. Enzyme Therapy Body Wash is available on Shopee and Lazada Singapore.