Are you seeking the best aesthetic treatments in Singapore? If your resolutions for the new year include better skin, hair and a more toned body, this one is for you! We've rounded up the top aesthetic clinics and beauty providers in Singapore that can help with each of your skin, hair and body troubles. 
Furthermore, they are effortless, need very little of your time and can get you closer to your personal goals. Read on to book these top treatments that will have you glowing the year through!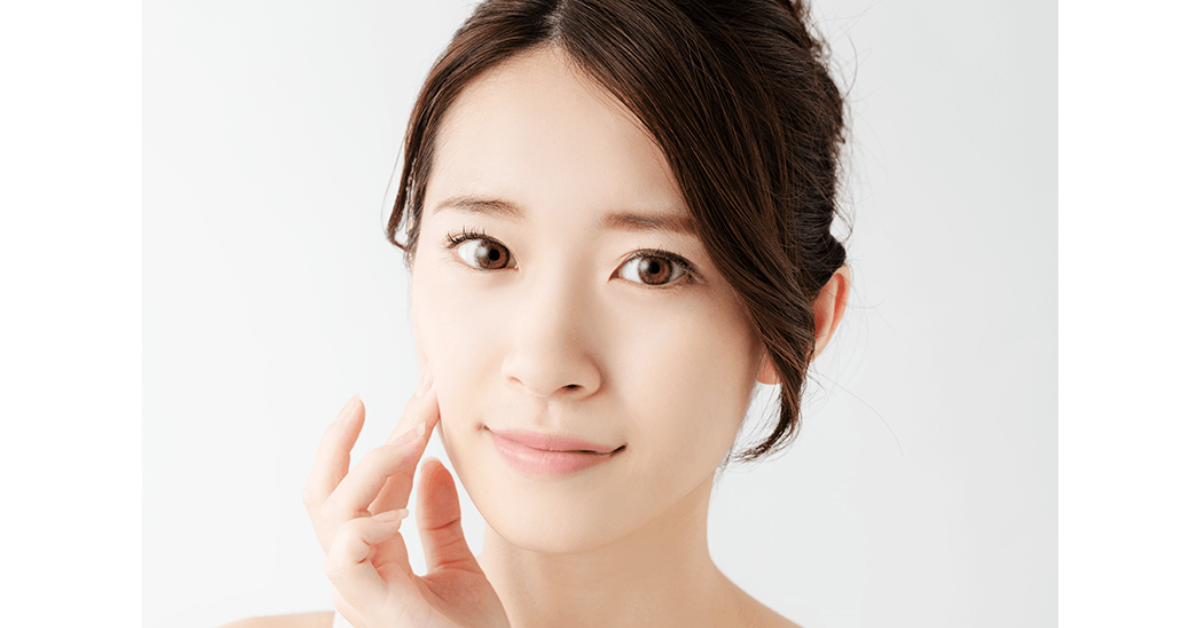 Looking for the latest technology to rejuvenate your skin in 2022? The Triple Gold Ultrasound Lifting® + Needleless PDRN Healer by Illumia Therapeutics is all that and more. Think glowing skin accompanied by a natural lifting effect - just the right kind of refreshing your skin needs in the new year!
The combination treatment uses Illumia Therapeutics' proprietary Hybrid2 Protocol to give maximum results with minimal time and effort. This means you get the power of both treatments in just one sitting and can also head back to your routine right after!
The Triple Gold Ultrasound Lifting® treatment is a signature facial that uses the latest triple-ultrasound technology to produce powerful ultrasonic waves - more than those produced by conventional dual-frequency ultrasounds. These waves help to target both the superficial AND deeper layers of the skin with higher intensity and deliver smoother, firmer skin.
The process involves gentle micro-massages which are scientifically proven to reduce Matrix Metalloproteinases (MMPs) values in your skin. At high levels, they can result in stalling advanced skin ageing and offer overall improved skin health. Fewer wrinkles, firmer skin, as well as lesser acne and acne scars — these are amongst the many benefits that you can reap from the treatment!
What's more, the Triple Gold Ultrasound Lifting® also boosts the production of glycosaminoglycans (GAGs) and heat shock proteins (HSPs) in the skin, thereby promoting a rehydrated skin barrier protected against sun exposure or extreme climatic conditions.
Illumia Therapeutics' Needleless PDRN Healer on the other hand, provides the benefits of Rejuran skin boosters minus the pain of needles! Rejuran which is ordinarily injected into the skin is well regarded for its healing and anti-ageing properties.
Illumia Therapeutics' breakthrough FDA-approved SkinElectroporation® (S.E.P.) technology delivers the same formula deep into the skin via electric pulses that are clinically proven to improve absorption by up to 17 times. This needle-less procedure ensures zero downtime, no skin bumps and a 75-80% efficacy level that customers love!
As a combination treatment, Triple Gold Ultrasound Lifting® + Needleless PDRN Healer lifts and tightens the skin, and reduces the appearance of marionette lines and deep nasolabial folds. Bonus points for better skin texture, boosted collagen production and long-lasting results that speak for themselves!
Wheelock Place, Orchard
501 Orchard Road, #05-12B Wheelock Place, Singapore 238880, Tel: (+65) 6464 6459, WhatsApp: (+65) 9656 5464
Nex, Serangoon
23 Serangoon Central, #04-26 Nex, Singapore 556083, Tel: (+65) 6556 5565, WhatsApp: (+65) 9625 6565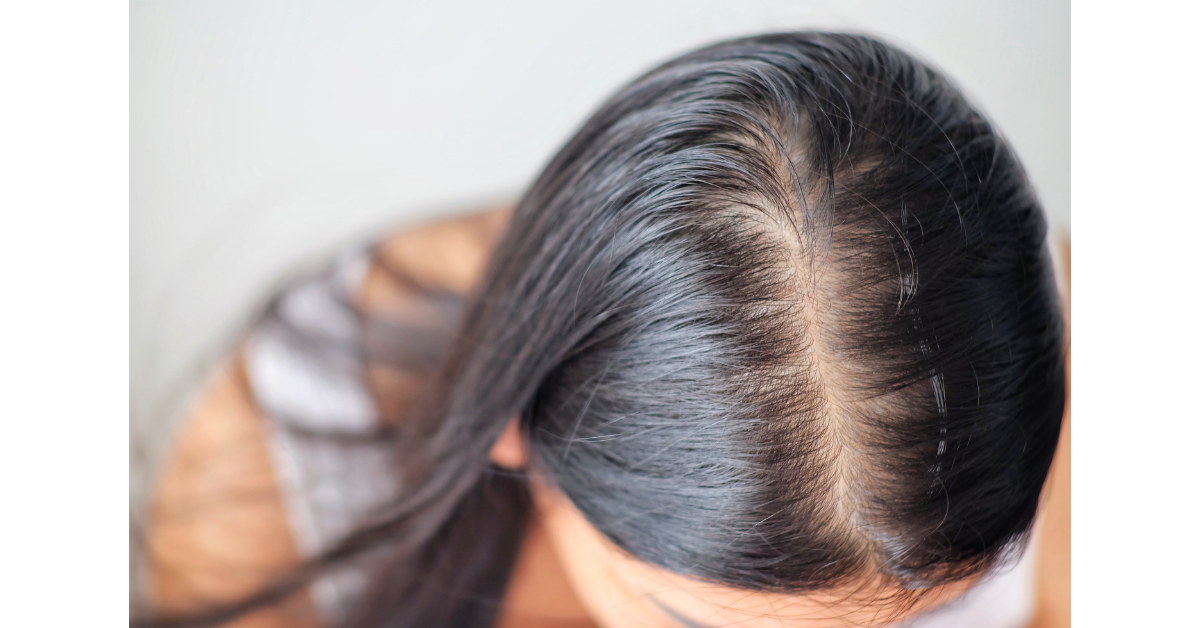 Are you worried about your thinning mane? The DNA Activator for Hair Thinning treatment is designed to boost natural hair growth and refresh the scalp for better, healthier hair. Developed by Papilla Haircare, the first revolutionary and medically-backed hair loss and scalp care centre in Singapore, the treatment supports hair regrowth from the inside out.
Featuring its very own Double i-i protocol, Papilla Haircare's DNA Activator treatment uses a combination of electrically charged processes, iontophoresis and ionization, to deliver key actives into the hair follicles. Don't worry, the process is non-invasive and does not use any needles!
The key actives nourish the weakened hair roots and encourage new hair cell regeneration, AKA hair regrowth. No pain, zero downtime and longer-lasting results make it a treatment of choice for those with low pain tolerance.
The procedure also stimulates blood circulation in the scalp, further encouraging your natural hair growth cycle. Perfect for those that are experiencing mild to moderate hair loss, this non-invasive and medically-backed hair regrowth solution is just what you need for better hair in 2022!
Want more? Papilla Haircare is backed by a team of scalp specialists and doctors dedicated to solving all your hair loss and scalp issues. Simply book a consult to explore their hair growth treatments or shop the range of hair loss and hair thinning products from the comfort of your own home.
Ngee Ann City, Orchard
Address: 391 Orchard Road, Ngee Ann City, Tower B #05-25AB, Singapore 238873. Tel: (+65) 6465 4565, WhatsApp: (+65) 9154 4519
Nex, Serangoon
Address: 23 Serangoon Central, #04-26 Nex, Singapore 556083. Tel: (+65) 6465 5565, WhatsApp: (+65) 9656 1545
Kickstart 2022 looking refreshed and youthful with the Galderma Restylane® range of hyaluronic acid (HA) fillers, which are suitable for all skin types and most age ranges. 
Galderma is the world's largest independent dermatology company, that is present in approximately 100 countries. Known to deliver an innovative, science-based portfolio of sophisticated brands and services across Aesthetics, Consumer Care and Prescription Medicine, the brand is continuously advancing dermatology for every skin story. 
Restylane® is Galderma's original non-animal stabilized hyaluronic acid filler with over 25 years of achievement and over 50 million treatments worldwide.  
Restylane® offers a variety of fillers classified under three categories - LIFT, FILL and VOLUME - to improve the shape and contour of virtually all face, so this treatment has something for everyone.
If you are looking to LIFT: Restylane® Defyne and Restylane® Lyft are formulated to give good support and can elevate sagging areas, restore contours that may have softened over time or help to correct facial asymmetries. 
For filled out effect, Restylane® and Restylane® Refyne are dermal fillers that provide long-lasting reduction of lines and wrinkles, such as smile lines and laugh lines. 
Who doesn't crave volume as they grow older! Restylane® Volyme and Restylane® Kysse create volume and softness in your face, enhance your cheeks or lips, or regain volume lost with age. They replace lost volume and fullness due to ageing to create a more youthful look.
The Galderma Restylane® range of hyaluronic acid (HA) fillers is available at Ageless Medical and Dr Leo Aesthetic Plastic & Reconstructive Surgery. Wondering which filler is best for your face? Simply contact either of these clinics and book in for a consult!
Ageless Medical: 501 Orchard Road #04-10 Wheelock Place, 238880). Phone: (+65) 8181 0680
Dr Leo Aesthetic Plastic & Reconstructive Surgery Pte Ltd: 3 Mount Elizabeth, #06-10 Medical Centre, Singapore 228510. Phone: (+65) 6733 3895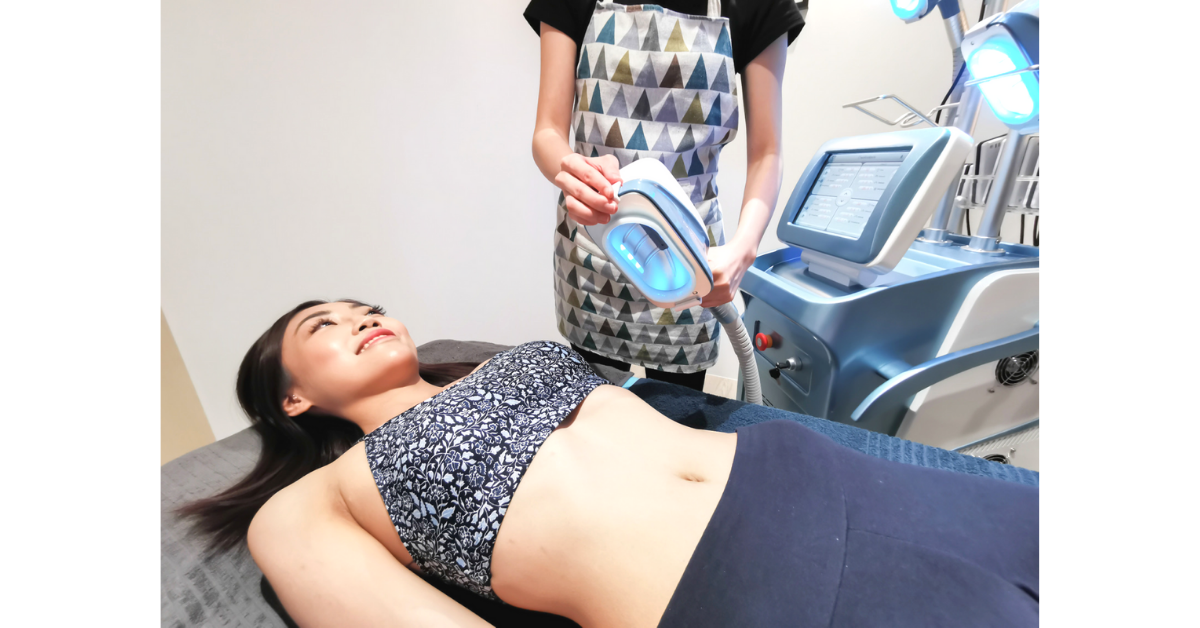 Looking for some help with your body goals in 2022? This is one of Wellaholic's signature body contouring treatments. WellaFreeze™ 360 Advanced Fat Freezing targets stubborn fat and the cellulite areas in your body that do not react well with exercise and dieting.
Fat cells are 'dissolved' through a non-surgical procedure, where your skin is exposed to controlled cooling at sub-zero temperatures. In clinical studies, advanced cryolipolysis 360 or fat freeze 360 was shown to reduce subcutaneous fat at the treatment site by up to 33% after one treatment.
With the latest innovations in fat-freezing technology, the new machines can cover 37% more surface area with their interchangeable 360-degree handle. One session only takes around 30 minutes to an hour, and you can freeze up to 4 different body parts in the session.
Prices start from S$429 for the 12-session plan. For more pricing information, please visit wellaholic.com/standee
Visit any of Wellaholic's outlets across Singapore to try it out. Book your session now! You can also find Wellaholic's treatments on Fresha or Classpass too.
Booking Hotline: 8181 1814
Booking Link: wellaholic.live/book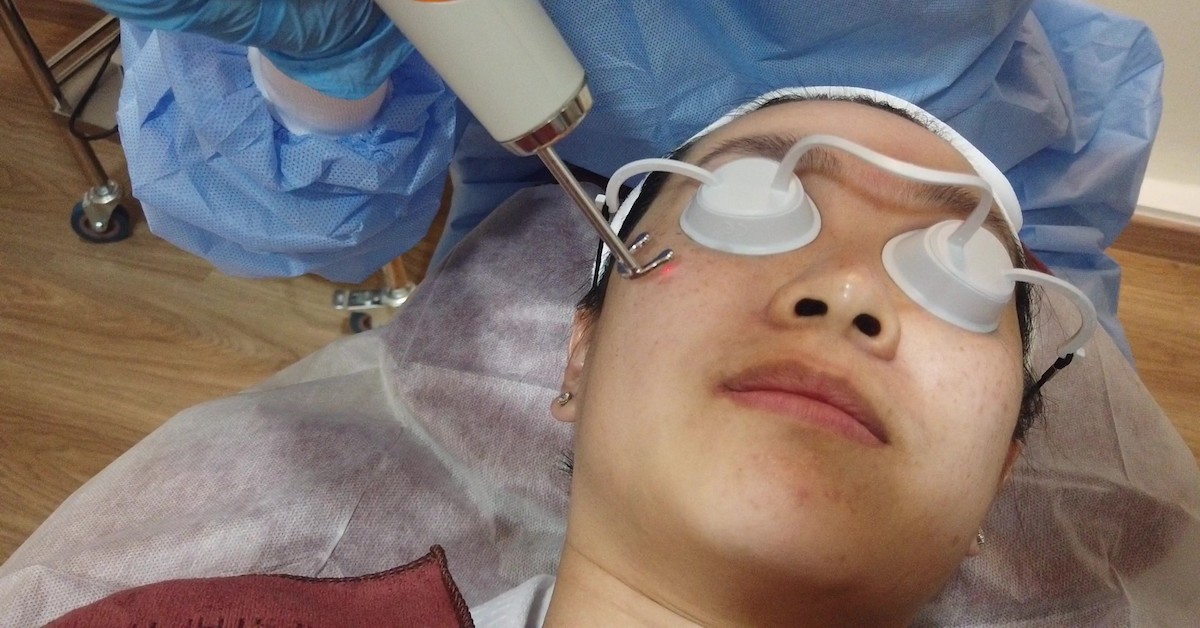 Dr Donna is the Medical Director at Arium Clinic. She has more than 10 years of experience in the field of Aesthetics Medicine. Dr Donna has created a 3 step program called Perfect Clear which allows her to customise 3 different treatments to treat multiple skin concerns in just one session. This includes acne, open pores, pigmentation, and even anti-aging issues. 
Dr Donna assessed my skin and understood my concerns. She recommended a Collagen Laser, Ionto Face Lift and Hyaluronic Sonic Infusion which targets my anti-aging and hydration concerns. My skin was very moist, a lot softer and supple after the treatment. I even got raving compliments the next few days. With no downtime, all that is required from you is to apply moisturiser and sunscreen daily. 
Priced at S$180 (before GST) for 2 sessions, this includes a consultation and discussion of treatment plan with Dr Donna. Arium Clinic is located at Forum The Shopping Mall, #02-26/27, Tel +65 8870 7488. Book here now.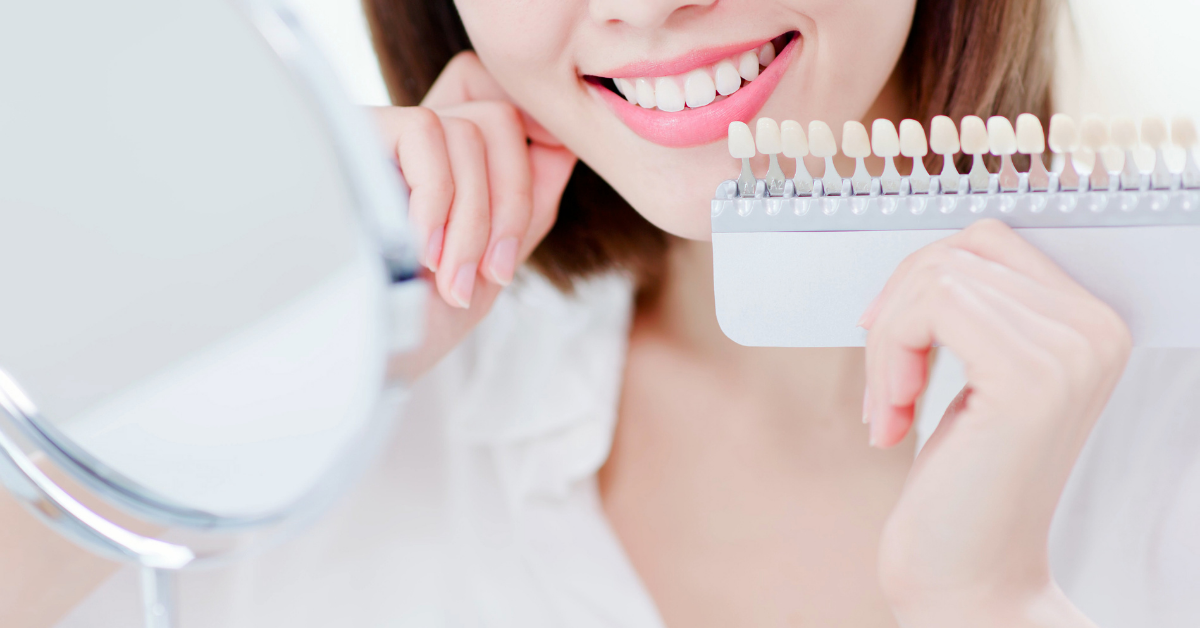 Teeth whitening, is the lightening of the colour of your teeth through the application of a safe and medically approved gel by. It is fast, easy and minimally invasive and is best done by a dentist especially if you have sensitive teeth. Our teeth get discoloured typically from our lifestyle choices such as the consumption of coffee, tea, red wine, smoking, eating curry and more. Zoom Teeth Whitening is done by a dentist as a strong concentration of whitening gel is used on your teeth to achieve exceptionally quicker results. This is perfect for anyone looking for results quickly. 
There are 3 steps to take note of. First, a teeth whitening consultation needs to be done as your dentist explores your concerns and determines the cause of your discoloured teeth. Specific measurements and photographs of the colour of your teeth are taken. The dentist at Nuffield Dental will then discuss the types of tooth whitening and other treatments you may need, for example, scaling and polishing, before your teeth whitening so as to achieve the best results. The second step is the teeth whitening procedure which typically lasts about an hour. Whitening gel is applied over your teeth and special plasma light is shown over your teeth to activate the gel. This allows the whitening gel to gently penetrate into your teeth to break up stains and discolouration.
Nuffield Dental has one of the best ambience, so lay back and relax to the music or show that is played for you. Finally, post-treatment care is equally important, especially if you want your results to last. Once your treatment is completed, colour measurements and photographs of your teeth will be retaken and reviewed to ensure your satisfaction. Please note that you are not supposed to smoke or consume anything that will cause a relapse. 
With 10 dental clinics located islandwide, you can make your appointment online.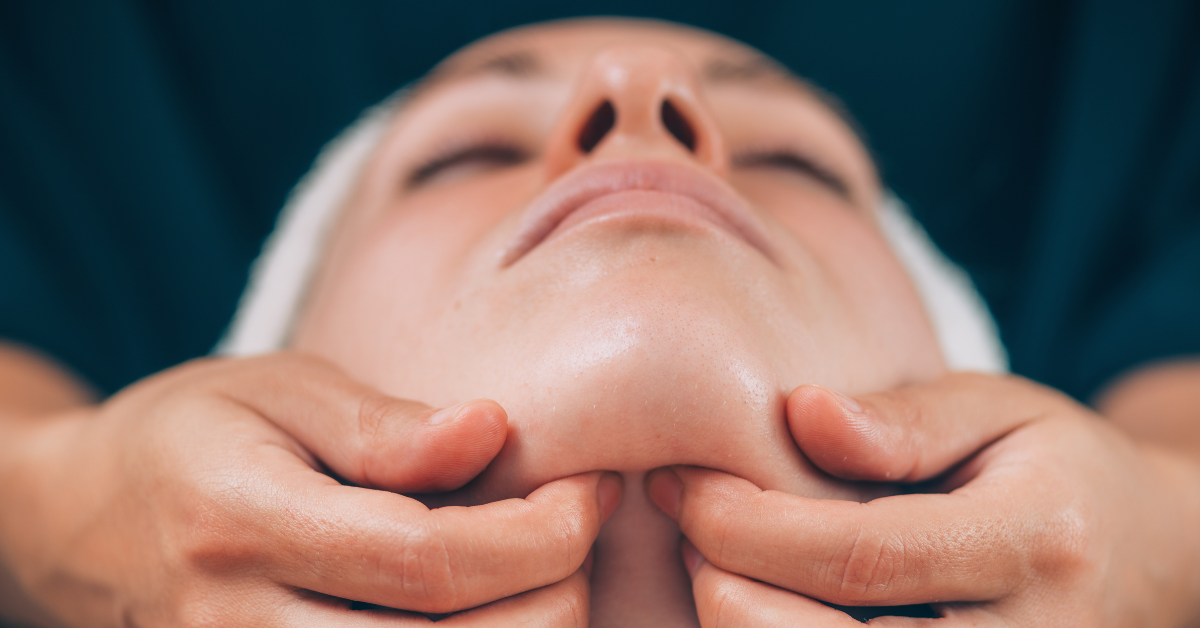 ONLIPO® is a non-invasive and non-surgical body contouring treatment that uses Multi-Sequential Ultrasound (MSU) technology to break down and destroy fat cells and is suitable for both male and females. ONLIPO® can be done on thighs, abdomen, love handles, double chin, and other areas of concern. It releases high-intensity waves of energy, penetrating the skin up to a depth of 13mm to break down and remove fat. ONLIPO® destroys the fat cells and triggers the body's natural healing response to metabolise the fat cells, resulting in a more contoured body. Some people may experience a tingling sensation during the treatment, but it is generally tolerable. You can simply let your therapist know if you need a minute. The number of sessions varies for each individual depending on their body types and areas of concern hence it is best to get a consultation  from the team. Each trial session costs $588 per body part. 
"I have been searching for a non-invasive solution with regards to reducing my double chin, as the muscle tone of my skin is starting to weaken. My therapist was extremely knowledgeable and he went through my concerns with me. During the treatment, I did experience a tingling sensation especially nearer to the jaw, but it was bearable. We could see a slight visible lift after the treatment. It's been 2 weeks now and I'm seeing a more visible difference. I was recommended to come once every 4 weeks, for at least 3 sessions to get the results I want to achieve."
- Gursheel Dhillon, Editor-in-Chief.
ONLIPO® is available at selected Only Aesthetics clinic. Vist onlyaethetics.sg for more details.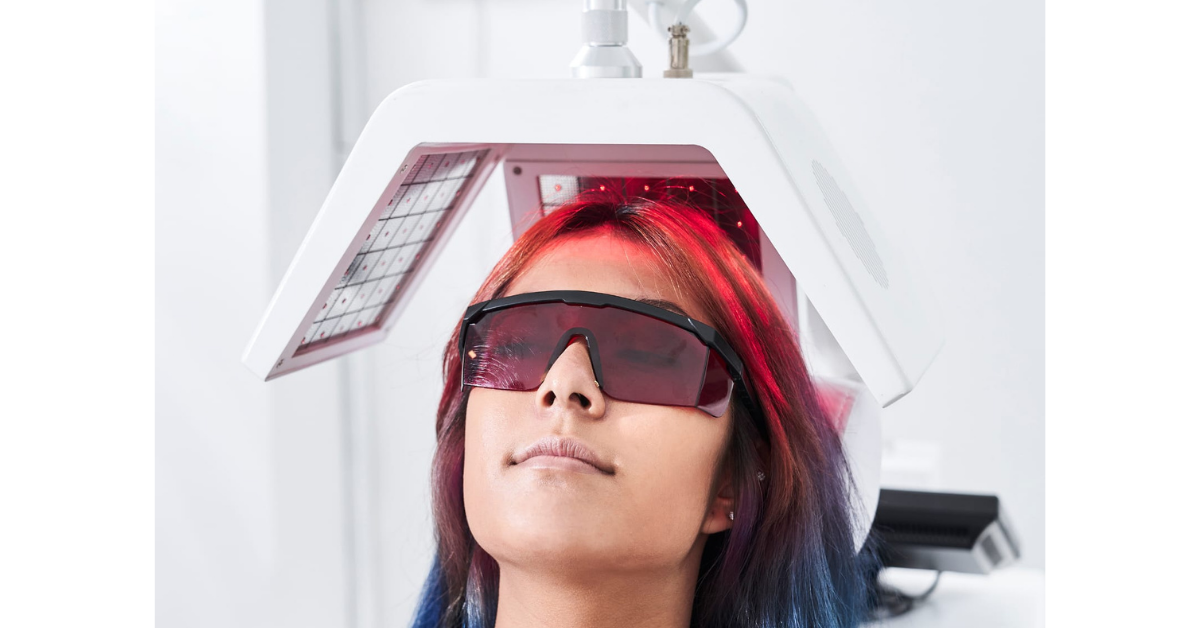 Based in Singapore and Australia, TrichoMD is a hair loss and regrowth centre popular with both men and women on the red dot. Their therapies work on early baldness receding hairlines and other hair loss conditions across their male and female clientele.
Founder Jenny Wong, a Member of The International Board of Medicine & Surgery USA is also an American Certified Hair Restoration Practitioner. 
She has introduced the option of a safe, non-invasive scalp treatment that uses Low-level Laser Therapy (LLLT) - an alternative to hair transplant surgery.
Did you know that Low-level Laser Therapy has been used clinically for numerous ailments in Europe for over 30 years? It has also been the subject of over 3,500 scientific papers published across the globe. With no reported side effects to the therapy, customers love its painless, non-toxic process, one that can complement many other standard treatments. A 2003 study even showed 135 new hairs per inch with this laser treatment!
The best part? You don't have to worry about lasers leaving burn marks on your scalp! Low-level Laser Therapy is a cool laser that does not burn skin tissue, produce heat or damage the scalp during treatment. It in fact works by stimulating the scalp area and kick starts an increase in blood flow. Also called Photo-bio stimulation, it improves cell growth, increases protein synthesis, thereby boosting blood circulation by 54% per session, and is clinically proven to increase the capillaries' size under the hair follicle.
There's no over-promising here! TrichoMD recommends getting the Low-level Laser Therapy twice a week for 30 minutes over the course of a year or more, to achieve optimal results. Intrigued? Just book in for a no-obligation consult! 
Schedule your consultation with TrichoMD online or email [email protected] 178 Joo Chiat Road #02-01 Singapore 427449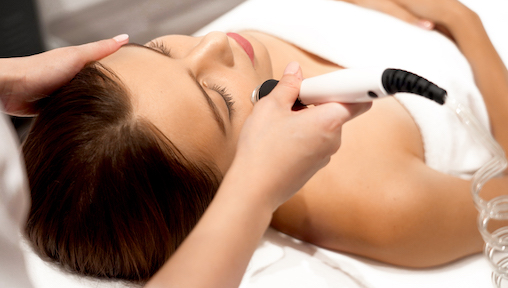 French aesthetic clinic, EstheClinic's OxyPure facial treatment is just what you need for better, brighter skin in 2022! Safe, painless, non-invasive, and effective, this aesthetic treatment works across skin types and conditions including acne, dehydrated skin and more. Zero downtime makes OxyPure an alternative to more invasive aesthetic procedures such as laser skin resurfacing and deep chemical peeling. No redness after!
Inspired by the well-known therapeutic and skin-healing effects of natural hot springs, EstheClinic's OxyPure has been designed to replenish your skin with oxygen. 
The breakthrough medi-facial, gives 3 skin-renewing anti-ageing treatments in one sitting - exfoliation, infusion and oxygenation. The exclusive combination and EstheClinic's medical-grade technology brings down the appearance of pores, improves cell regeneration, reduces pigmentation, and sends the right amount of oxygen and nutrients to the skin cells. Complete rejuvenation for your complexion!
A critical component that sets the OxyPure facial apart happens in the skin's oxygenation process. OxyPure's oxygenation effect takes place internally, beneath the skin surface. This is possible via the release of carbon dioxide bubbles which causes oxygen-enriched blood to rise to the surface of the skin. The results you ask? Hydrated, brightened, plumped and revitalized skin! 
EstheClinic, Locations: Serangoon Garden, Holland Village, Tanjong Pagar, East Coast