Looking for aesthetic or beauty treatments that are suitable for women over 40? As our skin, hair and body changes with age, the way we take care of it should also be different. Be it an extra collagen boost, a brightening anti-oxidant face mask or reviving your hair follicles; there's plenty you can do to keep looking gorgeous as you age.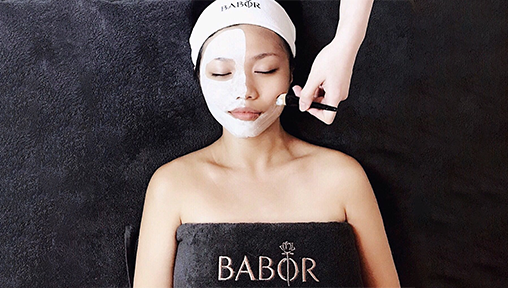 If you are seeking extra nourishment for your skin or simply looking for a balanced approach to skincare that brings radiance and luminosity, the signature Premium Illuminating Facial at My Cozy Room Boutique Spa is a keeper. Focusing on treating dehydrated and unbalanced skin and restoring it to a healthy and luminous state, the facial uses a combination of luxurious plant-derived products in their most concentrated forms to give radiance and clarity to uneven complexions. Perfect for that lit-from-within glow!
What's more, this aesthetic treatment is customizable to various skin problems such as acne, congested pores, pigmentation or even skin sensitivity. With My Cozy Room's speciality being their gentle yet meticulous extraction techniques, you can wave goodbye to clogged pores, and embrace brighter and clearer skin!
Our favourite part though, is the luxurious alginate peel-off treatment mask that follows the facial and comes enriched with natural ingredients specifically catering to under-nourished skin. With the mask in direct contact with your skin, covering the eyes, lips and even up to the neck, there's a refreshing, cooling sensation that leaves instant results. This anti-oxidant mask helps strengthen the collagen fibres of skin, reducing wrinkles and increasing skin elasticity - leaving you more radiant and luminous.
Psst...The Premium Illuminating Facial at My Cozy Room Boutique Spa is priced at $288 and comes with a free RF Eye & Neck Treatment and 1 Dr Babor Collagen Booster Cream Sampler (Total Worth $308 and a Free Gift while stocks last).
Fill in this form to express your interest. Maintaining your beauty regime has never been this easy!
My Cozy Room Boutique Spa, 56A Cairnhill Road (behind Orchard Paragon Shopping Centre), Singapore 229667.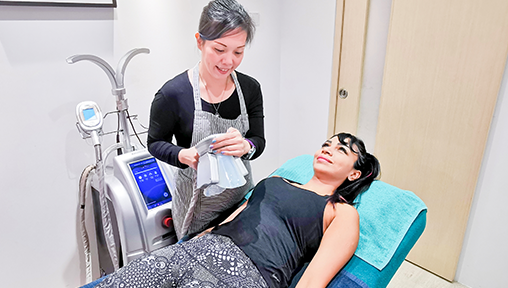 We all need that extra nudge to move pockets of fat that won't go away with diet or exercise. This increasingly becomes the case as we age, with metabolism, loss of skin elasticity and hormonal changes to blame. Luckily there's technology!
Wellaholic's award-winning WellaFreeze Cryolipolysis treatment targets fat cells, dissolving them using an FDA-approved non-surgical procedure. WellaFreeze Fat Freeze uses sub-zero temperatures to crystallize fat cells which are gradually removed by the immune system in the subsequent weeks. Non-invasive and a great alternative to liposuction, the WellaFreeze Cryolipolysis aesthetic treatment can also target smaller areas like the chin (fatty chins begone!) as well as larger areas such as the stomach. This makes it ideal for spot reduction in specific areas and results can be seen after just the first session.
Users beware! If not performed correctly, fat freezing can lead to painful freeze burns and scarring. This is why working with a known and credible provider such as Wellaholic is of utmost importance.
While you can see instant results after the procedure, multiple sessions are highly recommended - and it's more affordable than you think! With Wellaholic's popular WellaFreeze Unlimited programme, you get ten sessions a month for a highly affordable monthly subscription rate. This allows for treatment of multiple areas and better body sculpting.
Look out for their soon to be launched WellaSculpt - a skin tightening treatment with Radio Frequency (RF). Together with WellaFreeze, the treatment works to help dramatically tighten the skin.
Wellaholic, Multiple locations island-wide. Hotline (+65) 8181 1814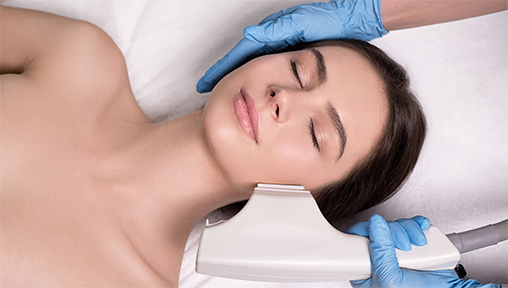 As we age, we lose collagen and elastin which keep our skin firm. While a topical cream on its own can't stop the onset of sagging, the good news is that skin can be revived without invasive methods.
Say hello to La Elixir, an extremely effective yet gentle therapy that uses proprietary 3DEEP® RF technology which targets the subdermal layer of the skin stimulating the body's natural healing processes to produce protein and collagen; resulting in a smoother, tighter and younger-looking skin. 3DEEP® is a noninvasive, nonsurgical, FDA-approved treatment tailored to the customer's unique skin type to achieve the best results. This treatment is suitable for all skin types with no pain and no downtime, giving the skin visible improvement just after one session.
Don't miss the La Elixir EndyMed RF Therapy which comes priced at only S$288* (UPS$488)/90mins for the first trial, *T&Cs apply
La Source Spa, 15 Scotts Road, Thong Teck Building  #01-03/04 Singapore 228218. Call (+65) 6732 1318 or email Info@lasource.com.sg to make an appointment.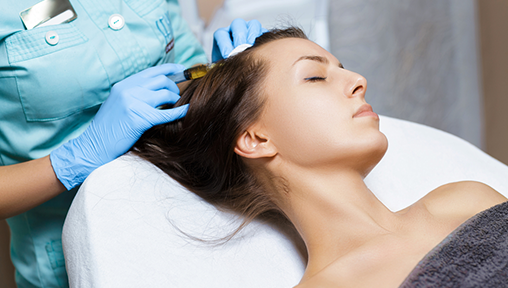 Physical or mental stress, hormonal changes or just good old genes, while everyone can be affected by hair loss, age plays a role too. The most common type of hair loss seen in women is androgenetic alopecia, also known as female pattern hair loss or baldness.  This is seen as hair thinning predominantly over the top and sides of the head and affects approximately one-third of all susceptible women.
 With a wide range of solutions for hair loss for both women and men, Sozo Aesthetic Clinic provides a customised pathway to regaining your hair back. The Regenera Activa Hair Treatment is a no-downtime hair loss treatment that uses regenerative growth factors extracted from your scalp to stimulate the other areas that are losing hair. When injected into the areas of hair loss, these "micro-grafts" repair and regenerate your scalp. The result is thicker and stronger hair.
Sozo Aesthetic Clinic has a dedicated hair loss specialist team that has spent years perfecting the art of treating hair loss in men and women. As one of the earliest providers of Regenera Activa, they have fine-tuned protocols to get optimal hair restoration results for more than 100 patients. Thicker hair that's built stronger - yes, please!
Sozo Aesthetic Clinic, 1 Raffles Place, #05-12/13, Singapore 048616. Phone +65 6935 1811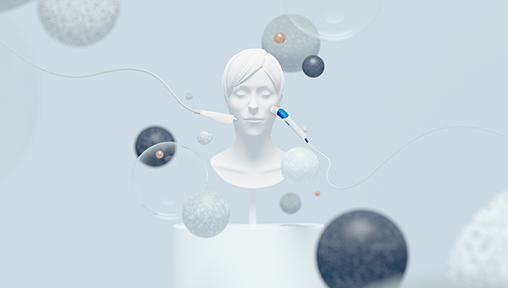 Nothing says urban living like being exposed to airborne pollutants, visible light from our gadget screens, and stress from daily work. All these environmental factors can take a toll on our skin and result in extrinsic ageing. The Essential Facial Re/juvenation works to slow down and reverse the adverse effects of extrinsic ageing and is for men and women alike.
In the first part, the Derma-RX Arazyme Exfoliant - an innovative blend of skin-active ingredients including a patented digestive enzyme - is used to dissolve dead skin cells from the outermost layer of the skin without irritation. This is followed by the Venus Glow machine which uses a proprietary botanical blend with micelles to deeply purge pores of impurities, excess sebum and promote local micro-blood circulation while restoring skin's pH to an ideal level of 5.5.
From roughened complexion and enlarged pores to skin discolouration, the Essential Facial Re/juvenation utilizes cutting-edge aesthetic technologies and research to deep-cleanse and detoxify polluted skin from deep within. Hailed as the only FDA-approved, non-invasive alternative to injections, the aim is to achieve a visibly healthier, more youthful complexion.
DRx Clinic, 302 Orchard Road, #16-01, Tong Building, Singapore 238862. Call (+65) 6733 1555