Personalised, home-baked and with quality ingredients - just some of the many reasons you should choose home bakers to manage your next dessert table and cake order. From birthday cakes, tarts, brownies and chiffon cakes to fondant carving and stunning cupcakes, here are Vanilla Luxury's top recommendations for home bakers in Singapore.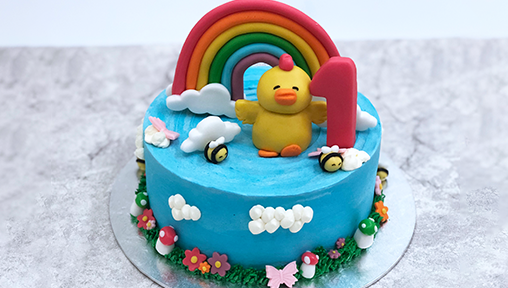 This hobbyist turned professional baker started getting orders from friends when she used Instagram to record her pretty '#monicebakes' creations. Animal cakes, unicorn cupcakes, cartoon cookies; you name it, she'll bake it! Monice ensures that no artificial flavours or preservatives are used in her bakes and that they aren't too sweet either. Popular cake flavours include Vanilla, Chocolate, and Earl Grey while Monice offers customisable options for fillings that suit your choice and budget. Her signature cupcake flavours are Chocolate Coffee Duo and Black Sesame Matcha.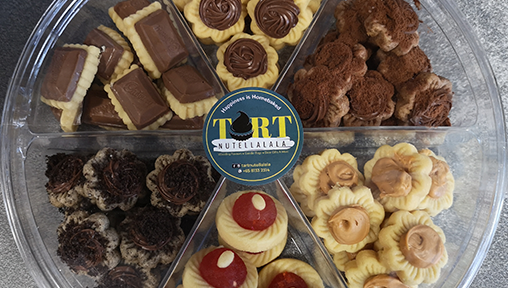 Yati Mustapha is a mother of three and is giving birth to her fourth child in June. Baking used to be something she did once a year during Hari Raya but ever since she stopped working, she has turned to baking full time from home. Yati will resume baking sometime in August, after giving birth, for Deepavali, Christmas and Chinese New Year. So, get ready to make your orders!
Yati's speciality in baked goodies are tarts in various flavours such as Nutella, Nutella-Milo, Nutella-Oreo, Cadbury, Butterscotch and Pineapple. She will also be baking Nutella and Speculoos cookie pods and Cheese Tartlets for household consumption as well as for door gifts and goodie bags. 50 pieces of tarts will only bring you back SGD 22 while mixed platters start at SGD 30. She also sells tartlets and cookie pods individually at just 80 cents each!
To order, contact Yati directly through Instagram @tartnutellalala or (+65) 8133 2314.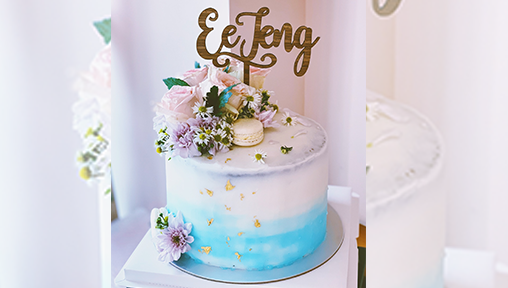 Looking for a customised cake? The self-taught home baker behind Invantion bakes cakes in Singapore based on your personal reference from a picture or a theme or just up to her own creativity. Thus, no two cakes are the same at Invantion! With the idea of less is more, she will add her own finishing style to make your buttercream-based cakes look aesthetically pleasing and flavourful.
Besides cakes, at Invantion, you can also get customised desserts such as cupcakes, marshmallow pops, macarons and fruit tarts for dessert tables and gift boxes. The home baker also provides cakes for dogs, using dog-friendly ingredients, customised to fit the dog's dietary restrictions.
You can place your order, minimum 2 weeks prior, through Instagram @invantion.sg or email her at invantionsg@gmail.com.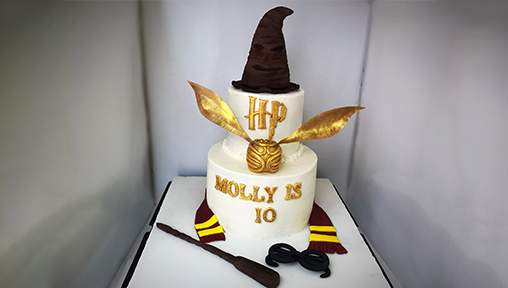 A qualified teacher and a musician back in Hong Kong, Wendy Tang moved to Singapore with her husband a few years ago. Following her dream to establish her own baking business, Wendy founded Bakabee Pte Ltd and has since then learnt a great deal about building a successful business by establishing a strong social media presence.
Bakabee offers a wide range of creations including bespoke customised cakes, cupcakes and cookies; speciality gluten-free and low sugar selections; as well as catering for special events such as weddings and baby showers. Running Bakabee keeps Wendy very busy but satisfied as she loves baking and decorating beautiful creations for her happy customers.
To place an order, email Wendy at info@bakabee.com, send her a message via Facebook or Instagram @bakabeecom, or WhatsApp at (+65) 9728 0018.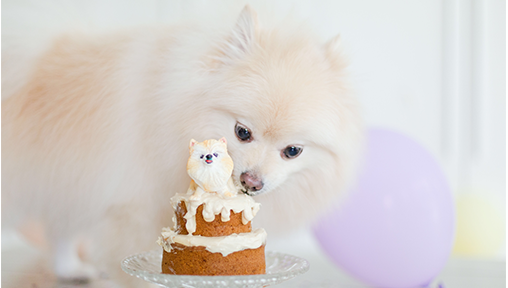 Therese Ho is the owner and cake designer of Therese Pastry, a home bakery. As an award-winning cake designer from Hong Kong, she can create bespoke cakes catered to meet your story or needs. She loves to create customised cakes or pastries for any occasion including kids' birthday parties, weddings, and even cakes or treats for dogs!
If you have a special event and require a specific set up, Therese offers her services for dessert table creations as well. In addition, she is also a baking coach and can design baking class for individuals, groups or corporates.
For cake purchases, visit her website. To place a custom cake order and enquire about her baking classes, contact Therese at (+65) 9858 8183 or via Instagram @therese_pastry or Facebook.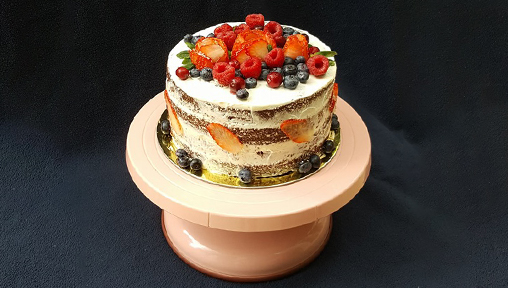 Gluten-free, dairy-free, egg-free or nut-free. If there's someone in Singapore who wants to eat delicious cake, Radhika will ensure they do! Known for her specialist cakes as well as the painstakingly carved decorative ones, she started baking as early as the age of 12! A Montessori teacher by profession, she now teaches and bakes cakes from home. Prefer a healthier cake or dessert? Radhika is always experimenting with new flavours and ingredients, with no compromise on taste. Ask the question and we are sure she will have a delectable answer for you!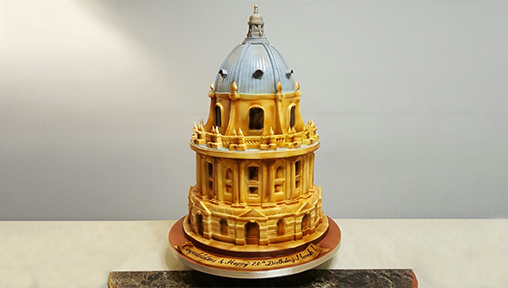 A love for social media got this mum to talk about her baking journey - which like most stay-at-home mothers was all about tea time and playdates. Fast forward to innumerable requests on recipes, baking tips and classes - Glazed became a full-fledged business catering to home baking orders. A perfectionist to the finest detail, Munira has now been making customized cakes for over 3 years and is known to take her time with each order that comes in. She loves a good challenge too! So, if there's something unusual, pushing the boundaries of oh-so-normal, get in touch today. Want to be a home baker? Munira also does live tutorials on her page, demonstrating techniques and answering questions as a way of giving back and staying in tune with her home baking community.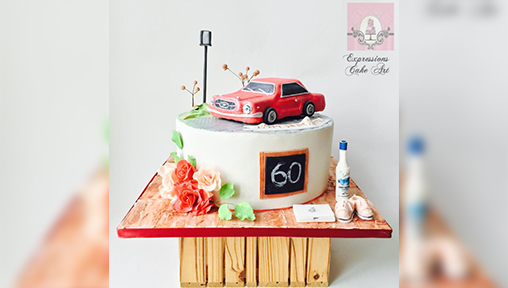 An Engineer and MBA, Sugandha Rana took up baking as a hobby of choice when she took a break from her banking job. 6 years hence and she runs a successful home baking business providing cakes that are baked from a scratch, preservative-free and prepared just-in-time to ensure freshness. Special occasion? Expressions Cake Art offer cakes for birthdays, weddings, engagements, retirements - you name it. And if its technique you are after, she has everything and more - just surf through the images on her Facebook page and you'll find yourself in cake heaven!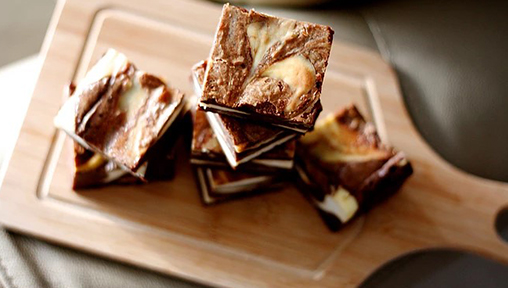 A 'Baker of Stories' Ng Li Tying started The Spatula and the Pen to unleash her baking ideas in accordance with the personality of her friends and family (who she initially baked for). When stories and photos of her bakes gained traction on social media, she realised there was a gap in the market for personalisation of baked goods. In a quest to make special occasions all that more exceptional, she started making celebratory cakes and desserts and since then has gathered a bevvy of fans. One look at her Instagram page and we promise you will be craving desserts, cakes and everything sugary. And those brownies - don't even get us started!