2020 was all about investing in your eyes. From eyebrow embroidery, eyelash extensions to the latest in eye make-up, people around the world made sure their eyes looked good, with or without a face mask. Today, we speak to lash and brow experts Highbrow on what 2021 will bring, along with the latest trends in eyebrow embroidery and lash extensions to look out for.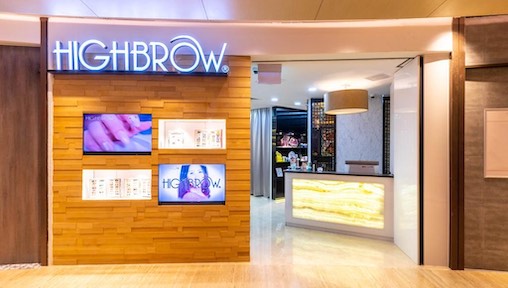 Vanilla Luxury: Tell us about Highbrow. How long have you been in the business of eyebrow embroidery and eyelash extensions and how has it evolved over time?
Highbrow: Highbrow is a one stop expert in brow grooming, lash extensions, nails and waxing. We started with our first outlet at Star Vista and are into our 9th year of business. Our key service at Highbrow is Eyebrow embroidery and are able to achieve excellent brow works using our special technique, tools and aftercare products.
We have always been about creating a special eyebrow and eyelash extension experience for our customers and are looking forward to growing our speciality by bringing new products and techniques to Singapore.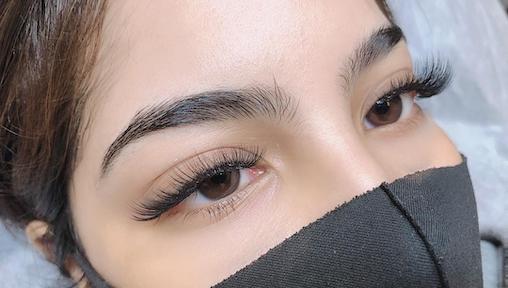 Vanilla Luxury: Have you seen a surge in eyebrow embroidery and eyelash extensions in 2020?
Highbrow: 2020 was a tough year but it also taught people to find ways of self care and looking good under extreme circumstances. During the lockdown, a lot of people started to realise that long term investments in beauty are a better pay off. This is why eyebrow embroidery appointments went super-busy when things opened up. This small investment in time and money gives long term returns - so that you are always gorgeous and done up, from the get go.
It was also the year of looking good under a mask. Which is why there was a surge in eyelash extensions and eye makeup. With mask wearing here to stay in 2021, we expect everything about eyes to reign high in the new year too.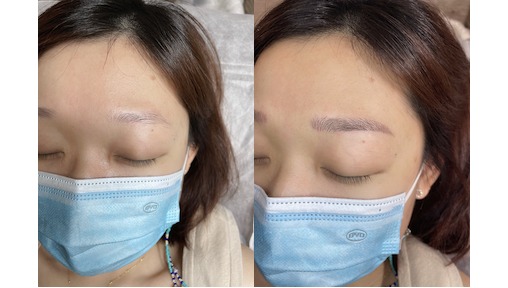 Vanilla Luxury: What are the key trends for eyebrows that are coming out for 2021?
Highbrow: While your eyebrow embroidery should match your face type, and lifestyle (any good salon will know that), there are a few key trends in eyebrow embroidery that are coming through for the new year. 
The first of these are Natura Eyebrows. As a state where eyebrows are allowed to be natural and not fixed, in Natura Eyebrows, you can choose the right eyebrow shape according to the direction of your eyebrows.  Natura eyebrows are very casual and natural, and sometimes more prominent than usual brows.
To achieve Natura Brows you need to find an experienced eyebrow artist who can draw very fine lines that can stand out distinctly. When drawing Natura Brows, we also must ensure that the distance between drawn eyebrows is optimum. As this distance is closer to your natural eyebrows, you will need a highly skilled technician to achieve the right look for you.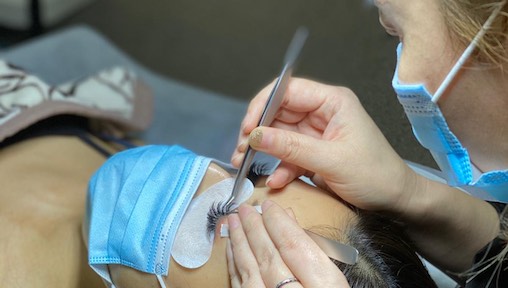 Vanilla Luxury: What are the key trends for eyelash extensions for the new year?
Highbrow: The latest lash material to take over the world of eyelash extensions will be Delis lashes. These lashes have shorter lash tips giving higher density and a sexier look as they appear thicker from the base till almost half of the lash length. 
These newly launched volume lashes at Highbrow are super-black and matte. They delight lash lovers as they give gorgeous 'after' effects. 
We are also beginning to use the latest LED Lash Glue which does not mess up eyelashes and there is no need to use electric fans either. 
Another new trend is Nami lash. It uses fast-fanning two layers of eyelashes and expedites the creation of handmade, fan-like eyelashes while creating thick and volume eyelash extensions for customers.
2021 will remain the year to indulge in eyelash extensions. At Highbrow our eyelash extensions are very soft, and come with ultra-black colour options; the curvature of the eyelashes is not easy to change with the extension of the grafting time. We can provide all kinds of eyelashes, and guarantee to continuously introduce new products so that our customers are always at the forefront of trends and technology. What's more, you'll find that this expertise is carried on after your session too! We are always around to solve all problems related to product quality and attach great importance to our after-sales service.
Highbrow, Star Vista, Capitol Singapore and Parkway Parade.