home & living
Art in Singapore: Top Art Galleries and Artists to Buy From
Published Date
: 26 Nov 2020 11:00

Head to these art galleries in Singapore to buy some of the finest art for your home or as investment pieces
It's never too late to start your art collection! Whether you are looking to do up empty walls in a new home or seeking a piece that speaks volumes, an investment in art is one that keeps giving. Check out these top art galleries in Singapore and stores where you can buy some of the finest art in Singapore.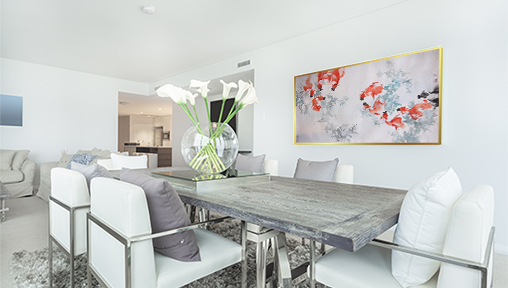 If you are looking for a one-stop-shop with paintings, sculptures and artworks, LivingwithArt Singapore is the best place to visit.
The flagship gallery in the Tan Boon Liat Building flaunts off more than 3000 works of art, vases and sculptures. The artists at LivingwithArt are selected from around the world, but with a particular emphasis on supporting local artists.
Amongst the brightest talents in Singapore's art and photography scene, their collections include art from local artists such as Tan Tui Gee, Jaime Teo, Samantha Redfern, and Linda Preece.
You'll have no dearth of choice at LivingwithArt either! The volume and variety on offer help to choose exactly what you are after, with no holding back on style, design or even size. make for a fantastic choice for homeowners, with no limitations in terms of style, design, or size.
On a smaller budget? LivingwithArt also houses some of the best affordable art options available in Singapore. You can choose from a range of paintings and art prints to find exactly what is best suited for your home and wallet! 
They also have new fine art wing, Gallery 1819, which was added to offer an investment into emerging Asian artworks. It features Senior Artist Thomas Yeo, Niu Zhi Ye, Nancy Lang and Aaron Gan.
Can't find a painting to your liking? The art pieces at LivingwithArt can be customized to match colour, theme, size, style and medium, giving you greater flexibility. You can also choose your selection of frames here!
Looking for affordable photography prints? Check out Sandra's collection of high end photography with an artistic edge. Inspired by street photography, her works include Singapore themed fine art prints and even small coasters featuring the famous colourful shophouses and Singapore skyline.
The SingaPURE range showcases colour themed collages as Sandra wanted to combine the old and new Singapore in one piece. The colour theme ensures that all images harmonise and are not repeated in the different collages. She currently has a red, black, aqua, deep blue, pink, and a lush green SingaPURE option. They are available on fine art canvas or fine art Hahnemuehle paper. All are limited to 50 pieces of each size and each media.
The Singapore Doors and Archways range includes The "Blue Archways" and "Remarkable" which are two examples of a collection of limited edition prints on a 90x60 cm canvas. They feature Sandra's love for photographing seemingly ordinary street scenes and turning them into engaging wall art. Peeling paint, lovely light, random chairs and blues are the common thread in this collection. Sandra will only make 25 pieces of each and only in the one size.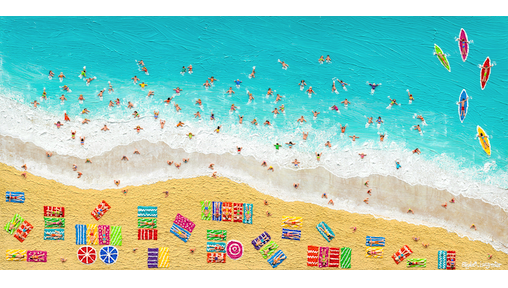 Elizabeth Langreiter, Golden Days, 2019. Image courtesy of the artist.
Ode To Art is a leading Singapore contemporary art gallery, representing an international and local spectrum of artists with diverse collections of sculptures, photography, paintings, and art installations.
The art gallery in Singapore houses some of the most distinguished names in contemporary art in the likes of Mauro Perucchetti, Qin Feng, Fernando Botero, Lee Jung Woong, Lim Tze Peng, and Chen Wenling.
Through its art consultancy services, insights on the art market, regular art talks and exhibitions, Ode To Art invites you to join in its love for contemporary art.
Pictured here is a painting by Australian artist, Elizabeth Langreiter, who often depicts her works from an aerial, bird's eye view, showcasing the expanse of a scene that is often holiday-inspired. Her works are influenced by her childhood memories of swimming, sunbathing and enjoying the outdoors in sunny Australia, and feature many little three-dimensional figures enjoying such pastimes, that are hand-sculpted on the canvas with many layers of fine, intrinsic details.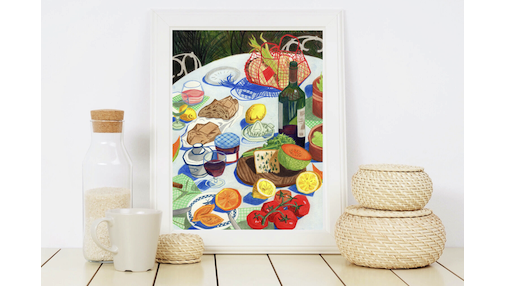 Hanming Wang, Lunch in the Sun. Image courtesy of the artist.
Hanming is an artist and illustrator based in Singapore. She draws inspiration from her travels, beauty of everyday life and her story as an independent woman of colour exploring joy and purpose.
Her illustration style has vibrant and playful colours with layered textures. Hanming's studio work explores broader and deeper contemporary topics with extensive research before her brush touches the canvas. She believes that art is a vehicle for expressing universal human emotions, and a way to connect through shared experiences of happiness, wonder and comfort. She hopes her work will spark everyday joy, encourage dialogues, and inspire others to explore new places near and far.
She is interested in expressing and sharing ideas through her art. She is open to collaborations and commission-based work for editorial, publishing, podcast, products, and one-off commissions for people all around the world.
Selected original paintings and drawings are available for purchase. All profits are donated to charities that support the sustainability of local art, communities dealing with food insecurities and the empowerment of vulnerable women.
Hanming is having an Art Sale-cum-Charity-Fundraiser from 20 November to 15 December 2020 where you can gift an artwork to your loved ones this festive season and give back to the community. Charity partners include Art Outreach, Aidha, and Food from the Heart. Every single piece in this art collection is original and one of a kind.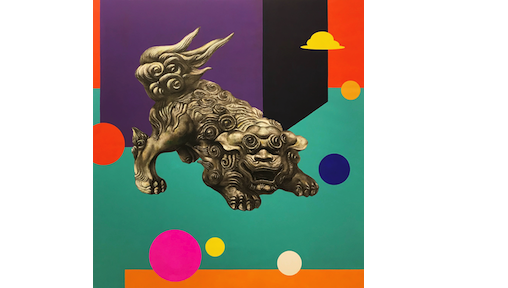 Lim Xuan Qi, Dance of Lion #3, 2020. Image courtesy of the artist.
Bras Basah Complex uniquely houses a collective of galleries under one roof. For their annual show at Singapore Art Week, ten art galleries will come together again and present the diversity of contemporary to traditional interpretations of Chinese ink, bringing to the fore a younger generation of modern artists alongside pioneers of Nanyang art in Singapore. Artists include Lim Tze Peng, Goh Beng Kwan, Chua Ek Kay, Chen Wen Hsi, Tong Chin Sye, Boo Sze Yang, Hong Sek Chern and many more.
There will be guided tours, art demonstrations, talks and other hands-on activities by the galleries and grassroots organisations to engage the public, creating a platform for newer artists to showcase their artistic creations.
When? 22 - 30 Jan 2021, 12pm - 7pm