Having trouble personalising your cookie cutter Singapore home? These art curators understand your frustrations. They have painstakingly curated the best of art, home decor, and accessories from all over the world to make them accessible to residents in Singapore. All at the click of a button!
Read about their stories and what their curated sites have to offer.
Exquisite Art is an online store that offers unique works of art for individuals and businesses.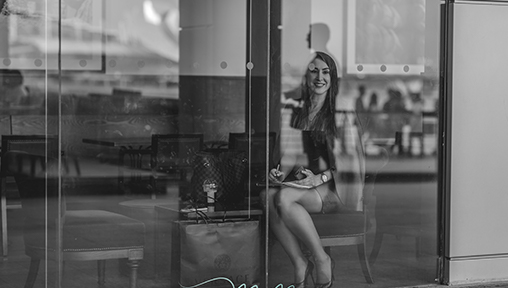 Vanilla Luxury: How did you start Exquisite Art?
Livette: I bought the company as I was interested in a business that was associated with art. While I am not an artist, I like art and creative people. The company was not developed at the time of purchase but there were regular buyers and sellers.
Having made a review of the market, I decided to open an Internet platform for freelance artists who know how to create but do not know how to sell their art. My platform is available to all artists and buyers.
Vanilla Luxury: How do you curate the collections on Exquisite Art?
Livette: I do not have any specific criteria; I'm ready to work with all kinds of artists to cater to the different tastes of customers; some like architecture, some like abstract art, and some like still life.
Vanilla Luxury: Tell us why you chose to represent the work of artists such as Volha Bazyleva and Vitaly Didenko.
Livette: First of all, I find them to be very talented artists, each with their own story and style. Volha is the first artist I represented. I met her in Singapore on the recommendation of a friend a year ago and found her artworks very interesting. Volha's style is towards modernism.
Vitaly Didenko was also recommended to me by my friend. In fact, I have been introduced to many talented artists through word of mouth. Vitaly also came to Singapore's second Affordable Art fair where he presented his work.
It is interesting to me to represent creativity from Central Asia. I even reach out to artists through social media, inviting them to cooperate and work with me. When Exquisite Art began in January 2017, I only had one artist and five paintings. Today, the online gallery features more than 40 artists and more than 200 paintings.
2. HomeSouk by Manisha Singh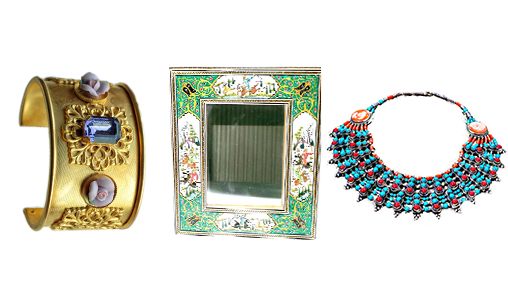 HomeSouk prides itself as a one-stop design destination for unique home décor, jewellery and accessories, sourced from culturally rich markets such as Central Asia, Europe, and the Middle East. HomeSouk also offers Interior Styling Services. It serves its customers globally, with its key markets being Singapore, Australia and the US.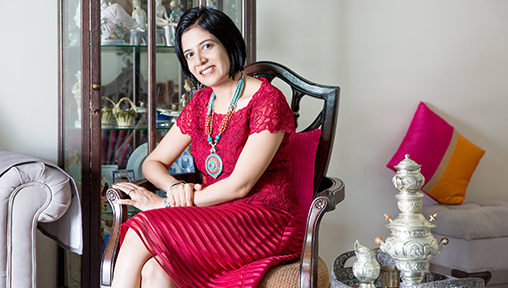 Vanilla Luxury: What inspired the inception of HomeSouk?
Manisha: I always wanted to find my true passion, which I knew, would have something to do with the aesthetics of living spaces. Being an architect by profession, I always felt connected to design and loved creating an artistically inspired environment.
Specific to the Singapore market, I saw an interesting market opportunity to create a brand that could help in creating culturally rich homes and owning elegant personal accessories. HomeSouk's Jewellery or personal accessories products are served under its sub-brand "Identity".
Vanilla Luxury: What makes HomeSouk unique?
Manisha: Over time, HomeSouk has built its unique network of talented craftsmen from the interiors of its source markets. HomeSouk works closely with these craftsmen, helping their work gain visibility in the international markets and also in protecting their craft traditions. Each of the products sourced whether it's home décor or jewellery, are of high quality and are exclusively handcrafted. HomeSouk appreciates unique craftsmen work that revolves around the values of narrating stories of heritage and tradition.
Vanilla Luxury: How would you describe your personal aesthetic style?
Manisha: I am intrigued by deep-rooted cultures, which is why I source our home décor and jewellery products from the chosen markets. I particularly love bold statement pieces that are lavish yet elegant and I pay particular attention to the details and intricacy of each design.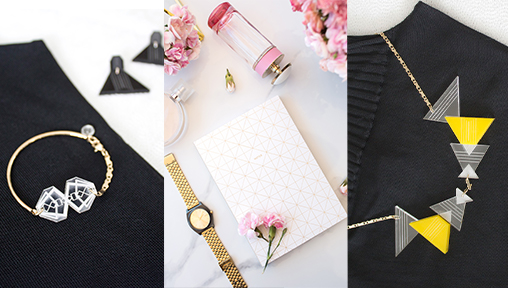 Salt & Sweeter is a curated multi-label web store based in Singapore. The brand strives to keep a balance between producing commercially viable products and unique artisanal items. Existing partners include designers from Paris, Netherland, Korea, and stationery ateliers from Barcelona and Turkey.
Vanilla Luxury: How did you come to start Salt & Sweeter?
Juvena: Salt & Sweeter was conceived by four Singaporeans with a design background who saw the need for well-designed, well-made premium lifestyle products to 'sweeten' the lives of the well-travelled, affluent and savvy consumer.
Curating is an integral part of our brand philosophy. We want to curate original products that delight ourselves and our customers. Most of our products are sourced through trade shows, shopping trips, and building relationships with the creators rather than simply turning to the Internet for everything like many other retailers. We constantly look out for products with a unique design element and for brands that resonate strongly with our beliefs.
Vanilla Luxury: How would you describe your personal aesthetic style?
Juvena: We are four distinct characters with varied personal taste in fashion, ranging from hipster chic to edgy to smart casual to laidback comfort style. If you see us in person, it will be very easy to tell the difference!
As a brand, we are united in representing our brand DNA. Salt & Sweeter bears the mark of quality, creativity and craftsmanship, and we are constantly thinking of designs which are fresh and trendy with a touch of minimalism.
Vanilla Luxury: Any interesting stories to tell about the designers you represent?
Juvena: During a design fair in Paris, one of our co-founders got to know the creator of Studio Chuma, our partner who specialises in crafting designer fashion accessories from plexiglass. Despite the language barrier between the French and the Singaporean, two people from different cultures began talking about their respective design philosophy and the possibility of working together. This is how Salt & Sweeter had the privilege of presenting their collection in Singapore.
Salt & Sweeter will be taking part in Mako Market.