A member of Preferred Hotels & Resorts, the newly built five-star Ajwa Hotel Sultanahmet is conveniently located in the famous Sultanahmet area. Ajwa Hotel Sultanahmet is an exquisite five-star hotel adorned lavishly with statement furnishings, hand-made Persian silk carpets, artwork by famous Azerbaijan artists on every level, marble and tiles inspired by both Seljuk and Ottoman architecture.
What we found rather beautiful was that we were served their holy water, ZamZam, from a well in Mecca and dates as part of their welcome ritual. The hospitality team were friendly, helpful and they spoke English fluently.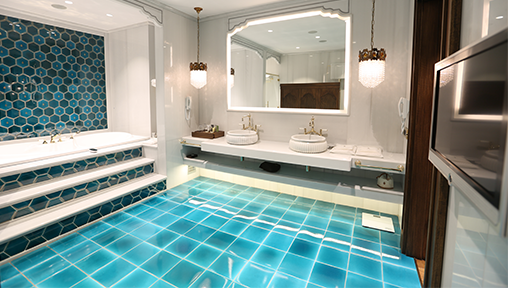 Indulge in a truly luxurious accommodation whether you choose their deluxe rooms, corner suites or their spectacular Sultan Suite. Ajwa Sultanahmet Hotel showcases the refined taste of the past in a modern setting. Enjoy the comfort of walnut furniture, Persian silk rugs, Sinan inspired ceramic bathroom tiles, Marmara marbles, Hamman-style bathrooms.
The interiors of Ajwa Sultanahmet Hotel is furnished with solid walnut furniture, Persian silk rugs, Sinan inspired ceramic bathroom tiles solid Marmara marbles, hammam-style bathrooms and marble basins. We loved the fact that their Sultan Suite has bullet-proof windows.
The mini bar and snacks in the room and complimentary and is replenished daily. Do note does not serve alcohol hence we did not mind the overcompensation of Godiva chocolates and other snacks.
Wake up to a spread of Turkish breakfast and Western breakfast which consists of cheese, meats, eggs, green and black olives, seasonal greens, fruits, bread, cereals and more. Breakfast is served all day so if you feel like sleeping in a little more, fret not you'll still be able to have breakfast once you decide to wake up.
Their in-house restaurant, Zeferan, specialises in Azerbaijan cuisine and is opened for both lunch and dinner and is halal. Zeferan restaurant is located on the 8th floor of Ajwa Hotel Sultanahmet which overlooks the Marmara Sea, the Princes Islands and Sultanahmet.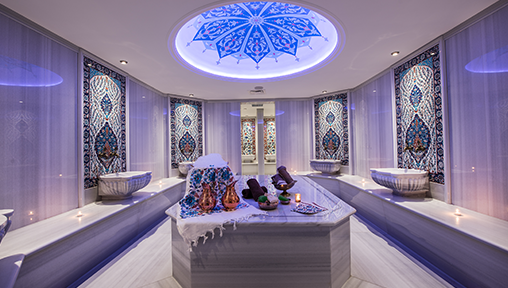 Hamman, or Turkish Bath, is an important part of the daily lives of the Ottomans. The traditional rituals of this bathing culture remain very much intact in Turkey and it is a must-experience when in Turkey.
The Hammam treatment for ladies at Afiya Spa begins from 7 am until 3 pm, and 3 pm to 10 pm is reserved for men. Afiya Spa includes a Turkish Hammam, a Sauna, Steam Room, a Jacuzzi, an Indoor Lap Pool, a Kid's pool, a Snow Fountain and a Gym.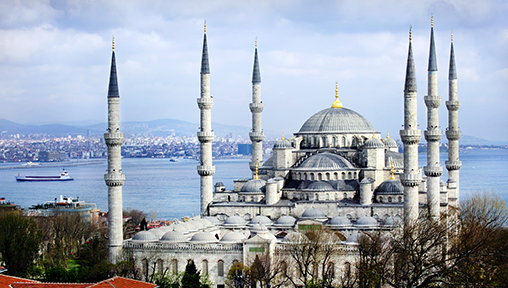 Ajwa Hotel Sultanahmet is located within the fabled Old City of Istanbul, a UNESCO World Heritage Site, at a walking distance to the Grand Bazaar, Basilica Cistern, Hagia Sophia, Topkapi Palace, The Blue Mosque and many other attractions.
Our guide from Amaze by Neon picked us up from our Ajwa Hotel Sultanahmet and we were able to cover key tourists attractions in Istanbul within a day.