This is one for the dessert lovers. If you're travelling around Asia to any of these cities, make sure to indulge your sweet tooth with these yummy desserts. Think oozing molten lava, fresh mangoes, souffles, tarts and other unique Asian flavours such as Taro, Thai Milk Tea and even Salted Egg!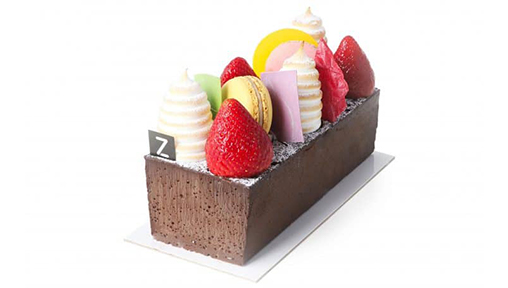 Adriano Zumbo is one of Australia's most celebrated patissiers. His famous Croquembouche is an ultimate showstopper showcasing a tantalising tower of profiteroles, which has been featured on Masterchef Australia multiple times.
Zumbo has other top sellers including the Decorated Fondant Cake - a deliciously rich and dense flourless chocolate fondant cake beautifully finished with Italian meringue, fresh strawberries and chocolate decoration. The Zumbarons (macarons) come in 12 flavours such as Salted Butter Caramel, Nutella, and Passionfruit.
2. Softcore (Kuala Lumpur, Malaysia)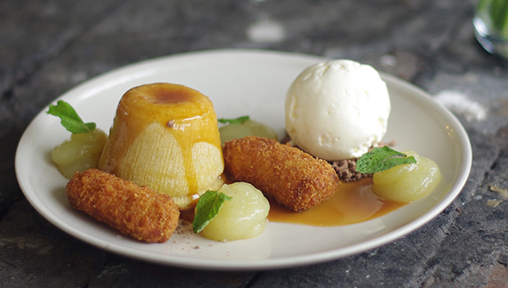 Living up to its name, the café's speciality is its 11 different flavours of molten lava cakes. A crowd favourite is the Salted Caramel Lava Cake, featuring a white chocolate base, filled with creamy salted caramel sauce and adorned with breaded banana, ice cream, homemade edible "soil" and apple puree.
Another signature is their Taro Molten Lava Cake with natural flavours drawn from real purple yams, served on a cosy nest of fried yam strips, decorated with yam coulis, drizzled with Gula Melaka shavings and accompanied by a scoop of New Zealand vanilla ice cream.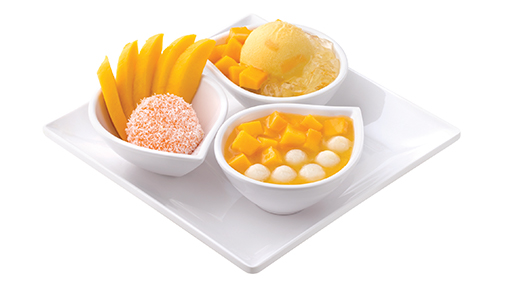 Hui Lau Shan's Handmade Mango series features desserts freshly made daily using the Carabao Mangoes imported directly from the Philippines which taste extraordinarily sweet and juicy. The mangoes are accompanied by handmade ingredients like chewy balls and crystal jelly.
Hero products include Jumbo Pomelo & Mango, Mango Romance, Stewed Bird's Nest & Harsmar in Coconut, Mango Mochi, and the Mango & Coconut Juice with Aloe Jelly.
4. C.O.D.E (Bangkok, Thailand)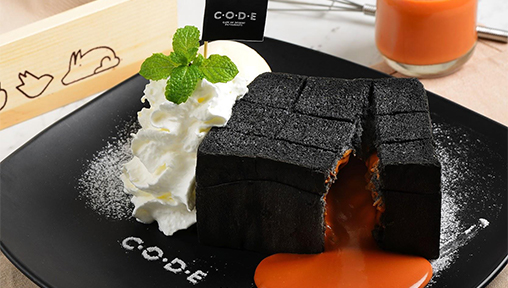 CODE Cafe (Cafe of Desserts Enthusiasts) is where you'll find delicious desserts with a twist. CODE uses mainly Thai ingredients to create signature dishes such as Thai Tea, Salted Egg, Lod Chong, Mango, and Thai Coffee.
Talking about theatrical desserts, one of the best selling desserts is the Thai Tea Lava Toast where CODE created its own Thai Tea Lava sauce stuffed inside a Charcoal Toast. Other top-selling desserts include the Salted Egg Lava Croissant and Lod Chong Bingsu.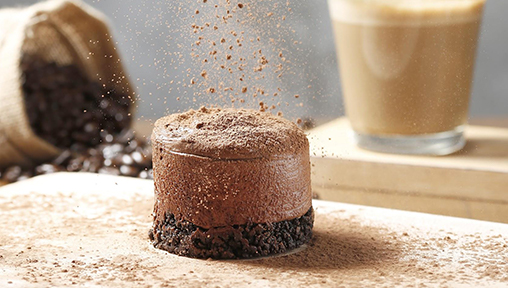 Alek Cafe + Kitchen is a quaint hipster joint in the heart of the Makati Central Business District serving heartwarming comfort food and craft coffee. Their speciality lies in craft coffee paired with their mini desserts including Caramel Macchiato with Lemon Cookie, and Cappuccino with Smores.
Another must-try is their Sugarless Tablea Mousse Cake made with cocoa tablea, stevia and oreo cookie base.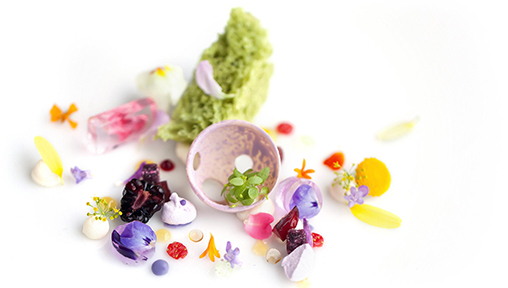 Created by the one of Asia's best pastry chefs, 2am:dessertbar is the brainchild of Chef Janice Wong. An undisputed favourite among the sweet-toothed, her dessert bar in Holland Village has redefined the genre. 2am:dessertbar is a cerebral experience that pushes the boundaries between sweet and savoury with carefully researched, high-tech dishes.
The menu features classic and contemporary desserts, each one artistically plated. Popular dishes include Cassis Plum, Cacao Forest, and Shades of Green. There is also an option to enjoy the Dessert Degustation.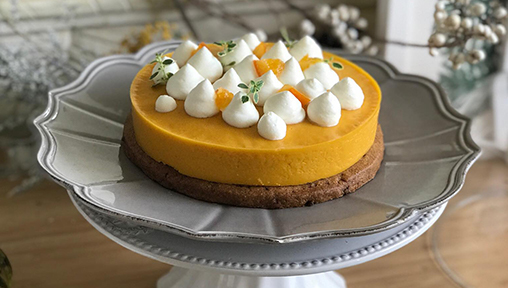 La Vie Friande is a cosy place for people who love desserts, and especially for those who love creating them. A place that offers baking courses, have fun while learning to make each dessert step-by-step with Instructor Zoe. The desserts that you will learn to make include a Caramel Chocolate Strawberry Cake which uses brandy Chantilly and organic strawberries, and is topped with a large amount of homemade caramel sauce.
The Summer Flavor Fruit Tart comprises the sweet and sour taste of mango, passion fruit cream filling composed of cool jelly, a brown sugar crispy base, and garnished with lavender chantilly and refreshing grapefruit pulp.
8. Schakasz (Colombo, Sri Lanka)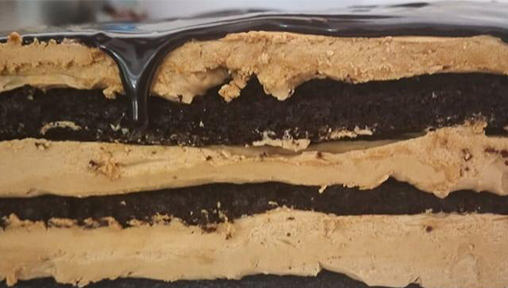 This Parisian-themed store in Colombo offers a range of goodies including cakes, ice cream, madeleines, cookies and more. Their newest cake is called Mocha - coffee infused Swiss meringue sandwiched between layers of moist chocolate cake.
Other popular desserts include their Creme Brulee with a rich custard base topped with a layer of burnt caramel and the Kahlua Cheesecake made from a chocolate biscuit base with a light and fluffy cheese mixture and a chocolate cheese mixture infused with Kahlua (coffee liqueur).