F&B
7 Wine & Dine Experiences You Won't Want to Miss
Published Date
: 31 Dec 2020 10:00

Bring your taste buds on an adventure with Sky Premium's Wine & Dine experiences and exclusive membership privileges
Do you believe in living the good life? How better to do that than by treating your stomach right?
Live the luxurious life and pamper your taste buds with a list of curated restaurants in Singapore, speciality chef offerings, as well as unique dining experiences with Sky Premium.
Sky Premium is a members' club offering exclusive privileges and personalised services thoughtfully curated by the Good Life tastemakers and panel advisors. THE GOOD LIFE encompasses Travel, Wine & Dine, Shopping and Wellness.
That's not all! Being a member of Sky Premium also offers you various member privileges such as special rates, complimentary treats, exclusive deals and more. With Sky Premium, every meal is an adventure.
Here's a snippet of what you can expect with the Wine & Dine Experience: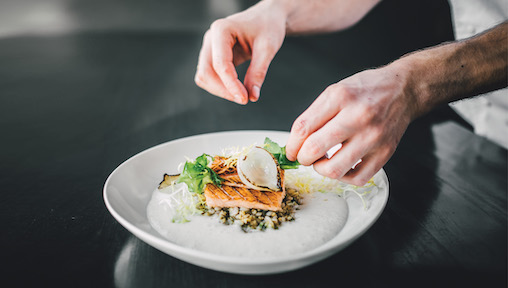 Indulge in the 'Take-a-Chef' Private Dining Extravaganza
Turn down the lights and get cosy. This experience brings a top chef to you where you can dine in the comfort of your own home with a private dinner for two. You'll be spoilt for choice with a superb multi-course dining spread, where you can watch your meal being prepared right in front of your eyes. 
What's more? Clean-up is also included in the experience; all you have to do is to sit back, relax, and get ready to tantalise your tastebuds!
Enjoy a dining and theatre immersion by Le Petit Chef
Le Petit Chef was the talk of the town in 2019. Thanks to its sold-out run, the dining experience will be extending its residence at mezza9's exclusive wine cellar La Cave till 30 June 2021.
Le Petit Chef will take you on a 2-hour immersive 6-course dining adventure following the footsteps of Marco Polo across oceans and continents.
Powered by overhead projectors and 3D digital projection mapping, explore the wonders of Marco Polo's silk road adventures through a 6-course meal as Le Petit Chef comes to life on your plates and table. Similar to theatre performances, music and props are also used to complete the visual delight and set the right mood for Le Petit Chef as you embark on the next chapter and dish.
Excite your senses with an immersive dining experience like no other!
Sky Premium members enjoy attractive discounts off their bill.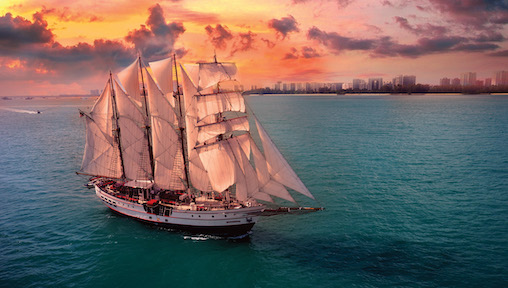 Sail into the sunset aboard the Royal Albatross
Welcome onboard the Royal Albatross, Asia's only 22-sail 4-mast traditionally rigged luxury tall ship. The massive Dacron canvas sails, tall wooden masts and luxurious handcrafted woodwork that took craftsmen over 360,000 man-hours and over 6 years to redesign are super Insta-worthy!
Here are some fun facts: The Royal Albatross was designed by Hollywood master rigger, Jim Barry, the man behind the ships featured in the Master and Commander and Pirates of the Caribbean movies. This 200-passenger ship also appeared in the Hollywood blockbuster The Dark Knight as Bruce Wayne's private yacht. The famous ship has also played host to international guests like Princess Anne, actress Jane Seymour and many others.
Indulge yourself from the moment you board the Royal Albatross with a specially crafted welcome drink followed by a specially curated 3-course menu. Choose from two unique experiences: sail into the sunset or watch Singapore's cityscape light up at night with fireworks en route.
Set sail on an unforgettable journey with Singapore's largest luxury charter yacht!
Sky Premium members enjoy special rates off Sunset Sail and City Lights Dinner Cruises.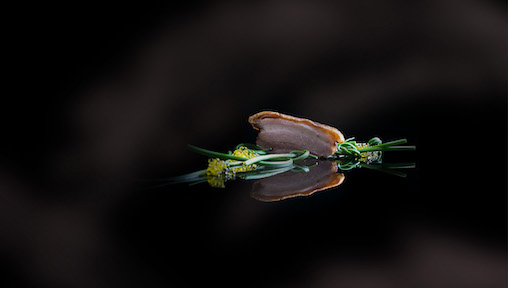 Dine in the Dark with NOX
Are you into experiential dining? At NOX – Dine In The Dark, you dine in total darkness. You only have your senses of taste, smell, touch and sound to rely on to take you through this culinary journey. Plunge into an intriguing new world of mystery and sensation you have never experienced before.
Seated in a pitch-black dining room, you will be guided and served by blind or visually impaired individuals that have been specially trained to offer guidance and reassurance to sighted guests. It is truly a rich human experience where the roles are reversed and the blind become your eyes, opening your mind to a deeper consciousness. This affinity leads to mutual trust and respect, and a realisation of the value of their work and overall ability to carry out tasks.
What remains is for you to enjoy the mystery of what is on your plate. The exquisite menu is crafted from the finest ingredients by NOX's Chef de Cuisine and his team. Also, enjoy their fine wine selection and unique signature cocktails customised for your palate. 
Sky Premium members enjoy a complimentary post-dinner drink and complimentary cake during Sky Premium member's birthday month.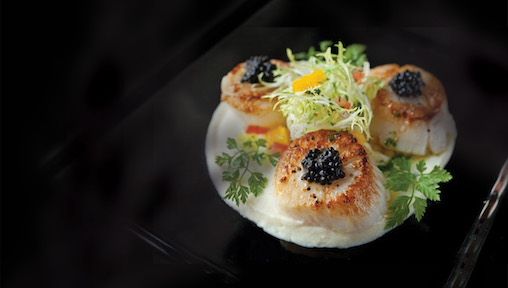 Dine in style at the Michelin-starred Garibaldi Italian Restaurant and Bar
Garibaldi is one of the most popular and respected Italian restaurants in Singapore. Garibaldi was awarded one Michelin star in June 2017.
Located along the trendy Purvis Street, Garibaldi provides a fine example of a stylish Italian eatery – modern, elegant yet friendly and dynamic. If you're looking for a contemporary and hip place for social gatherings in Singapore, Garibaldi is perfect.
The enticing menu emphasises authentic Italian cuisine prepared with the best ingredients mainly imported directly from Italy. The elegant bar offers a great selection of wines by the glass and excellent cocktails.
Sky Premium members enjoy a complimentary glass of Sparkling Italian Prosecco, cocktail or mocktail for themselves and accompanying guests (up to five pax).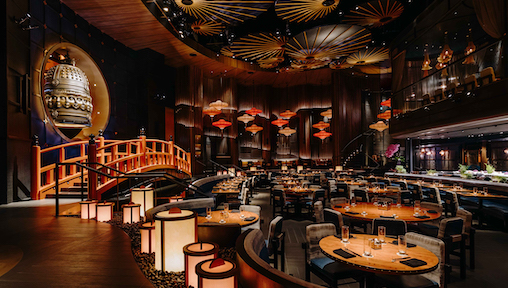 KOMA Singapore
KOMA at MBS, an original concept from Tao Group Hospitality, is a Japanese restaurant and sushi bar offering a modern interpretation of Japanese cuisine.
KOMA's bold menu incorporates fresh seasonal produce and ingredients from Japan. Recommended dishes include the Salmon Pillow and D.I.Y. Spicy Tuna, while meat lovers can look forward to the A5 Wagyu Beef Tenderloin or the Hobayaki Snow Aged Niigata Wagyu Ribeye.
The striking 20m entrance lined with orange arches, reminiscent of the Fushimi Inari Shrine in Kyoto, is iconic. The intimate lounge is where you can sip on creative new cocktails or choose from the venue's extensive sake list. A dramatic 2.5m-tall one-of-a-kind Japanese "bell," which presides above a traditional Japanese footbridge, provides a focal point for the main dining room. This is complemented by soaring high ceilings, an oversized sushi bar and a private dining room at the mezzanine.
KOMA presents a next-level dining experience where you can enjoy great food and conversation in a dramatic, unique setting created by the world-renowned design firm Rockwell Group. You won't want to miss this!
Sky Premium members enjoy a complimentary dessert during the member's birthday month or welcome carafe of house sake.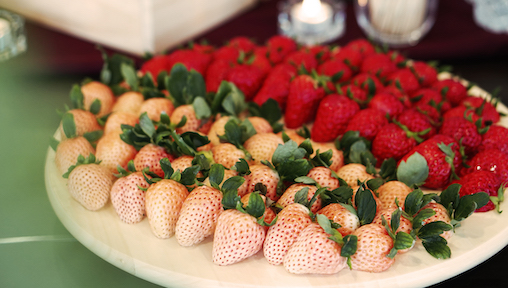 Savour authentic Japanese flavours from Tokyo's Toyosu Market
Toyosu Market is a wholesale market in Tokyo, located in the Toyosu area of the Kōtō ward. The freshness of the seafood is maintained by the market's state-of-the-art facilities that ensure quality temperature control and sanitary conditions.
Treat yourself to a feast of the sea with the freshest uni, succulent scallops and glistening salmon roe (ikura) exploding with rich umami taste on your tongue. Savour authentic Japanese flavours with fresh seasonal produce air-flown from Toyosu Market and delivered right to your doorstep!
Also available from the Toyosu Market are premium Japanese fruits. Sky Premium brings you the finest selection of seasonal Japanese luxury fruits freshly air-flown from Tokyo and delivered right to your doorstep!
Sky Premium members enjoy exclusive eStore purchases at Zero Markup prices with complimentary delivery.
Ascend into Sky Premium's realm of privileges today. Find out more!