lifestyle
5 Reasons to GaiGai at Sea on the Genting Dream Cruise
Published Date
: 09 Jan 2020 10:00

Dating agency GaiGai curates GaiGai at Sea, an exciting 3D2N weekend getaway on the Genting Dream Cruise for Singles
Dating agency GaiGai curates GaiGai at Sea, an exciting 3D2N weekend getaway on the Genting Dream Cruise for Singles

After an immensely successful first edition, GaiGai at Sea Valentine's Day is back again from 29th May to 31st May 2020. Upping the ante, there will be 100 singles and a brand-new itinerary which includes exclusive experiences on board a luxury cruise line. You can look forward to making new connections and romantic memories.
Here are 5 reasons why you should sign-up for GaiGai at Sea on the Genting Dream Cruise:
1. Meet and socialise with other singles on board the Genting Dream Cruise
The first edition of this Valentine's day singles cruise was a success which garnered highly positive feedback from participants with a successful match rate.
GaiGai at Sea has designed activities to maximise group interactions and promote mingling amongst participants and potential romantic partners. If you are lucky, you may even meet your ideal match by the end of the weekend getaway!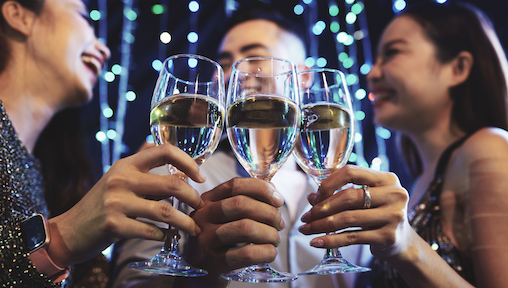 2. Romantic facilitation and matching of singles by certified dating practitioners
To improve the chances of pairing strongly-suited singles, GaiGai's coaching arm, Fleek will also be on board the cruise to facilitate and provide useful dating tips. Fleek is an image and date coaching agency committed to helping individuals create their branding, and will be sharing inspiring advice to participants on GaiGai At Sea. 
Get inspired from the Love 101 talk by a certified Fleek dating coach and dress in your best evening gowns and tuxedos for a romantic gala night after.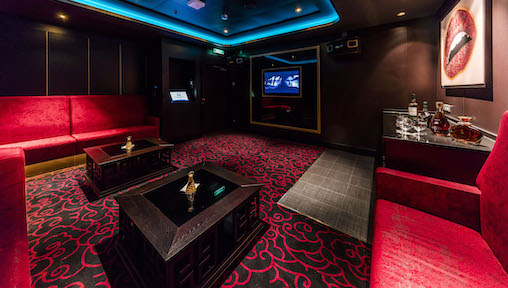 3. Socialise and bond over interest-based experiences on GaiGai at Sea
Onboard the Genting Dream Cruise, there are endless exciting activities and challenges to complete. Test your fear of heights with tall slides and rock climbing or take classic games with a unique twist like glow bowling. For karaoke lovers, belt out the lyrics to your favourite tunes at the classy and plush karaoke rooms on the Genting Dream Cruise, equipped with a selection of fine wines, cognac and tasty bites.
GaiGai at Sea has an itinerary filled with mass games and challenges in Zouk Club, as well as interest-based activities with guaranteed rotations. There will also be a romantic-themed gala night, providing singles with ample opportunities to bond and to create real social connections.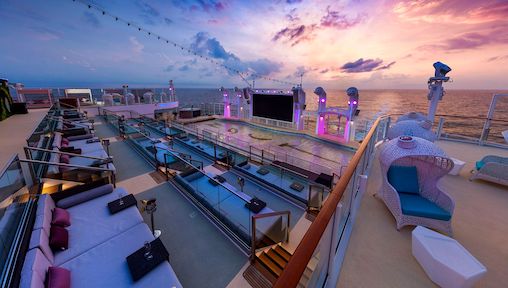 4. Partying experience with Zouk, one of Asia's top nightclubs
The clubbing experience at Zouk is well-known around Asia, with the club ranking Top 5 in DJ Mag's list of Top 100 clubs. You can only expect their award-winning clubbing experience to heighten at Zouk At Sea. With two distinct spaces on the Genting Dream Cruise, Zouk Club and Zouk Beach Club, Zouk At Sea promises guests a clubbing experience like no other. 
During the day, Zouk Club serves as a gaming lounge with sports screenings, pool table and VR consoles, and by night it transforms into a raving high-energy nightclub with energy-thumping EDM beats to keep you dancing well into the night.
The Zouk Beach Club is an outdoor entertainment venue featuring a shallow pool dance floor, mega LED screen, comfortable cabanas and two bars for guests to wind down and relax after a long day of activities and socialising. During GaiGai at Sea, experience the party that never ends at the famous outdoor Zouk Beach Club Foam Party.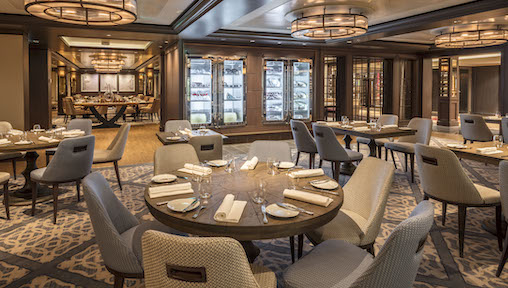 5. Fine dining restaurants, bars and lounges aboard the Genting Dream Cruise
With 20 restaurants, bars, clubs and lounges on board the Genting Dream Cruise, you will be spoilt for choice with the dining experiences available on GaiGai at Sea. 
Guests are entitled to free breakfast, lunch, tea and dinner at award-winning restaurants and can even choose to spend additional guaranteed F&B credits on alcohol, non-alcoholic beverages and food at any of the Genting Dream Cruise's facilities. 
This event is supported by Spark Connections 2020! Pay by 23 March 2020 to to secure your tickets and enjoy $100 OFF this event. Sign up as an SDN member here.