It's time for some serious TLC for the skin and naturally so! We've always known about the power of natural products and now with the range of non-toxic beauty brands available in Singapore, we really are spoilt for choice. From homegrown heroes to inspiring international companies, these natural skincare brands are ones to try - and right now!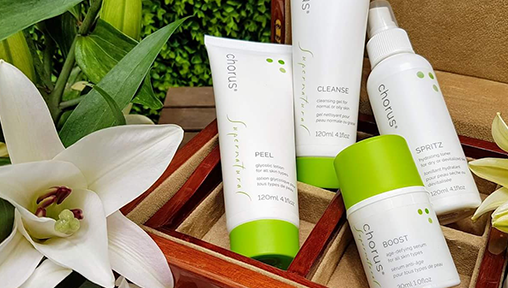 Chorus Supernatural's luxurious line of advanced natural skin, hair and body care from Canada is formulated with the finest of botanicals and pure essential oils. Absolutely 100% natural and 100% free of any harsh chemicals and synthetics, each product also comes with a safety rating that shows you exactly how toxic your purchase is!
If you are new to the brand give their popular Cleanse daily cleanser a shot. This hypoallergenic cleansing gel is non-drying and blended with moor, seaweed extract and other natural ingredients such as tea tree oil, lavender, lemongrass, and ylang-ylang. The Chorus Peel, on the other hand, is a customer favourite exfoliant peel treatment that is formulated with glycolic acid and helps to lift away dead skin cells to reveal that radiant, glowing complexion.
For those of you looking for an all-encompassing, potent age-defying product, Chorus Revitalize is a great (and natural!) alternative to collagen injections. Customers find themselves with visibly more supple, younger looking skin and that too minus the nasties! But that's not all, the Chorus Supernatural's award-winning sulphate free shampoos are pretty amazing too! Customers love the visibly healthy shine that emerges within just a few washes with that gorgeous natural volume we all seek.
It goes without saying that all Chorus Supernatural's products are a one-hundred per cent clear of harsh chemicals and synthetics. This means they are completely free of parabens, sulphates, artificial fragrances/colours, silicone, mineral oil & propylene glycol. 100% natural skincare and haircare, at its best!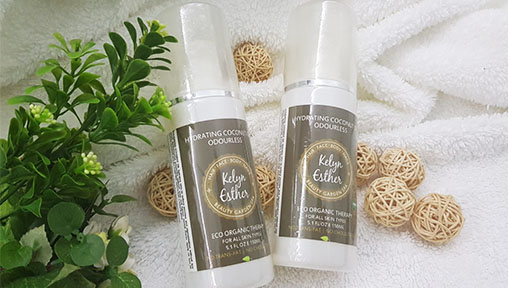 We love real life stories and the way they shape products! Kelyn Esther's story started from experiencing miraculous skin improvement after soaking in the Dead Sea in Israel. Being a firm believer in the benefits of plant-based ingredients, they began their quest for effective natural and organic beauty treatments using Dead Sea minerals and botanicals.
Each of their natural and organic skincare products is carefully designed using clinically proven natural plant-based actives that ensure your complexion gets a nourishing boost. Using sustainably sourced, high-quality ingredients that are grown without pesticides, their products are formulated with a deep-rooted passion for everything natural.
Their popular and award-winning Kelyn Esther Intensive Treatment Ampoules contain condensed active ingredients sealed in air-tight glass vials to retain freshness. Ten professional grade ampoule types, specially formulated to treat different skin conditions are what keeps their customers coming back for more! Containing natural and vegan ingredients that are free from parabens, mineral oil and SLS, these concentrated ampoules are non-greasy and absorb quickly into the skin. The water-based formula makes it light on the skin and comfortable for our hot and humid weather.
With Kelyn Esther's professional consultation, the intensive treatment ampoules series is personalized to suit your skin condition regardless of your age. Simply walk into the Kelyn Esther Garden SPA and choose from a range of personalised beauty treatments including organic facials, eyelash lifts or nail services and more; all available at one indulgent location. Natural skincare and personalised treatments - what's not to love!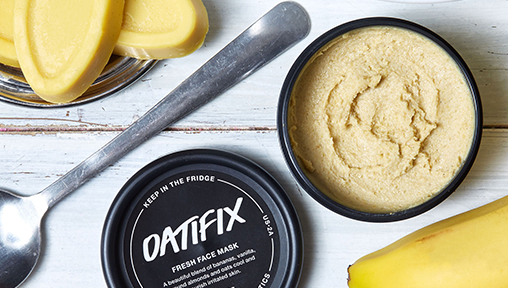 We've crushed over Lush products since forever! This 100% vegetarian, handmade brand is made from fresh, organic fruit and vegetables, the finest essential oils and safe synthetics. Our latest loves though? The Fresh collection of masks and cleansers! When a product comes with a 'keep refrigerated' warning, you know this is as fresh as it gets.
Happy, healthy skin is all about nourishing inside and out, which is why Lush believe that fresh fruits and vegetables aren't the only things face mask lovers keep in their fridge.
Fresh products are as the name suggests, made with absolutely fresh ingredients and essential oils, and are 100% natural. With 9 different face masks to choose from, there's certainly one that will match your skin requirements. And should you not be able to choose, play mix and match to reach your ultimate skin goals! Brighter cheeks, a thoroughly cleansed t-zone and hydration for the rest of the face - multi masking has never been so much fun!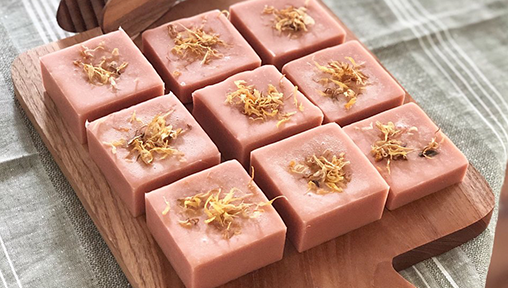 Homegrown beauty brand Oasis Skin, offer a range of honest skincare products using consciously sourced ingredients. Their skincare products are rich in plant actives and free from parabens, sulfates and 400 other synthetic substances. This vegan beauty kitchen concept allows you to do your skincare shopping and get it as fresh as your skin deserves. Watch as your products are handcrafted, with well-sourced ingredients that are suited to your skin in small batches.
But that's not all! Hate excessive packaging? Oasis Skin gives you the option of bringing your own bags, recycled bottled and containers and buys your product by weight. Oasis Skin's range of solid shampoos and conditioners, along with a carefully curated range of soaps help you embrace a greener lifestyle. From divine face mists and clay masks to decadent oils and bars, you can be assured that the product you walk away with is the closest to the date of purchase as possible.
And that is the definition of fresh beauty!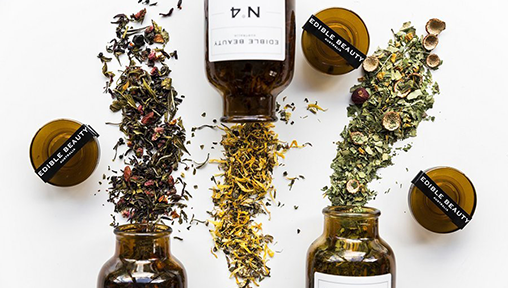 Image source: Edible Beauty Australia
If it's good enough to eat, it's certainly good enough for your skin! Edible Beauty Australia is known for using therapeutic ingredients that are literally considered, well and truly edible. A vegan and cruelty-free brand developed by naturopath and nutritionist Anna Mitsios, they offer toxin-free, luxurious products with organic, Australian wildcrafted active ingredients.
Edible Beauty Australia's skincare is packaged in 100% recyclable dark violet 'Miron' glass bottles, made in Switzerland. Aside from delivering gorgeous 'shelfies', these glass bottles also block the complete spectrum of visible light which would otherwise accelerate molecular decay among preservative-free and toxin-free ingredients. Beautiful and mindfully so, we'd say Edible Beauty Australia is the next chapter of vegan skincare!