2021 continues to be a year where we spend more time at home. Whether you were hoping to achieve firmer looking skin or whiter teeth, you can now achieve these results in the comfort of your homes. Here are 2021's latest beauty gadgets and tools to get your hands on!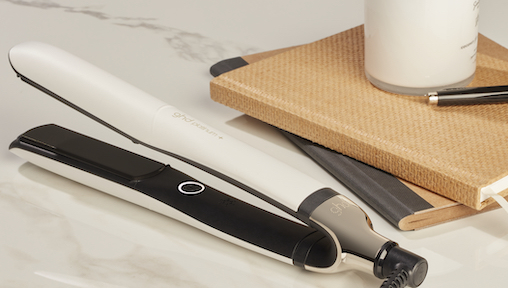 Used by industry professionals and hairstyling novices alike, ghd provides millions of women with gold standard hair devices. Besides the sleek packaging of every product in their lineup, their award-winning, innovative devices are fueled by cutting-edge technology, so you know you're only using the best on your hair. A trip to the hairdressers is no longer necessary for perfect, salon-quality hair with ghd's tools in your arsenal.
Never worry about fried, frizzy hair from using hair tools again with ghd's Platinum+ styler, their most advanced tool yet! The ultra-zone technology monitors heat distribution throughout the hair shaft 250 times per second, considering your hair thickness and styling speed to ensure the optimum temperature of 185 degrees celsius for perfectly styled and healthy hair. Boasting 70% stronger hair, 2x more colour protection and 20% more shine, your hair health is in good hands with this intelligent styler. 
The unique wishbone hinge, ceramic plates that heat up in just 20 seconds and offer even heat distribution, as well as the tangle-free swivel cord all add to this incredibly personalized experience. Create silky, straight style, retro flicks, or glam, voluminous waves with its smooth, rounded barrel depending on your mood, and have a good hair day, every day.
In addition, the styler has an automatic 'sleep mode', and switches off after 30 minutes of being idle, so you can use it safely and with peace of mind. Users rave about the non-damaging styler being intuitive to use, surprisingly lightweight, time-saving, and providing their hair with lasting shine and a smooth finish. Being ghd's most tested product so far, the 4.6/5 star-rated Platinum+ styler also comes with a three-year warranty.
Get your new trusty styler in a black or white colourway for S$425 on Sephora.sg.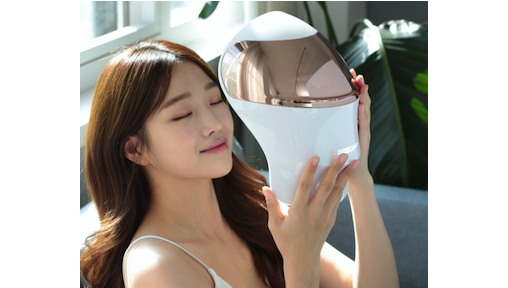 Curicare Lab is Korea's top technology development expert. The Curicare LED Mask combines 20 years of R&D with breakthrough technology in the beauty industry. While staying home is becoming a social norm, this homecare beauty device only requires 8 minutes of treatment per session daily at the comfort of your own home. It also comes with ergonomic and futuristic design with full spectrum care from your hairline to neckline, covering the T-zone and more.
There are 4 modes that can customise your facial experience: Daily mode improves skin elasticity and regeneration by generating collagen and using light beams that penetrate into the deep tissues of the skin, while strengthening skin elasticity by improving the balance of sebaceous glands; Calming mode controls melanin and improves brown spots by promoting blood circulation and reducing inflammation; Secret mode promotes cell growth and accelerates the healing process; and Rhythm mode smoothens wrinkles with a skin lifting effect and brightens skin tone.
If you are sensitive to light, Secret mode uses 100% near-infrared light which is non-visible so you don't have to worry about any glare. The Curicare LED Mask is a wireless device that also has a ventilator for easy breathing.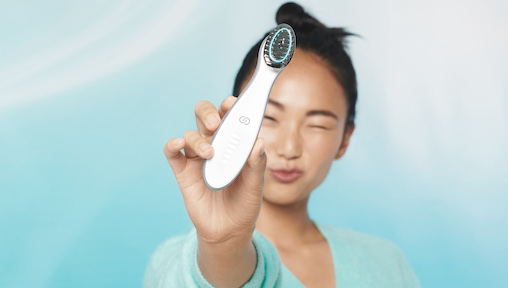 Nu Skin has launched ageLOC Boost®, a breakthrough beauty device system that uses an exclusive microcurrent waveform with variable pulse technology to create visibly brighter, plumper and bouncier skin in a matter of just two minutes.
The treatment combines the Nu Skin ageLOC Boost device and ageLOC Boost Activating Treatment to give your skin a stunning refresh with each use. The exclusive device technology paired with potent, regenerative ingredients gives you brighter skin by diminishing the signs of premature ageing, reducing the appearance of dark spots and hyperpigmentation, and evening out skin tone for a radiant complexion.
The ageLOC Boost device sends charged-balanced, intermittent, restorative pulses to the skin eight times per second. When used with the Nu Skin ageLOC Boost Activating Treatment, this microcurrent optimises and activates the skin to achieve a more glowing youthful complexion.
ageLOC Boost is best used after cleansing and toning and only takes one minute on each side of the face. Your skin will instantly feel more hydrated and softer - delivering spa-like results at home.
The Nu Skin ageLOC Boost Starter Kit is now available in Singapore for S$446.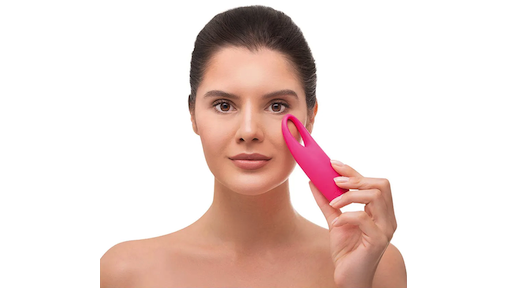 Say goodbye to dark circles, fine lines and bags under your eyes with the IRISᵀᴹ Illuminating Eye Massager from Swedish beauty brand FOREO. Designed to help relieve tired eyes by using soothing T-Sonicᵀᴹ technology, IRISᵀᴹ provides a gentle eye massage to reduce visible signs of ageing and fatigue and leave your eyes feeling refreshed and looking bright. Alternating T-Sonicᵀᴹ Technology was specially developed as an answer to the strains the eye contour undergoes to bring every user refreshed and younger-looking eyes.
IRISᵀᴹ eye massager has 2 modes to suit the needs and comfort requirements of all ages: Pure Mode replicates the feeling of a manual massage and is very gentle, yet more effective than just using the fingertips alone and is best suited to skin beginning to show the signs of ageing. Spa Mode recreates a professional beauty treatment by combining tapping with delicate pulsations - perfect for skin with more pronounced signs of ageing.
The FOREO IRIS™ Illuminating Eye Massager is available on Sephora.sg for S$219.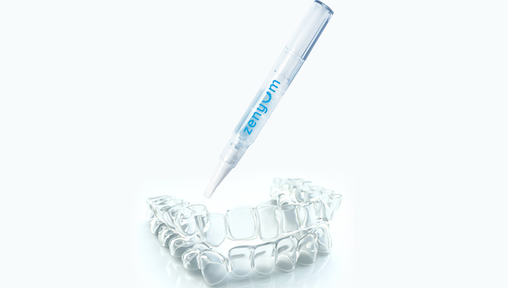 Zenyum is a local start-up in Singapore that provides consumers with affordable dental treatment options. In 2018, Zenyum empowered thousands of people to straighten their teeth with our Invisible Braces and fulfil their dream to Smile More. 
This year, Zenyum is going beyond just Invisible Braces. They have recently launched Zenyum White, a medical-grade and dentist-prescribed whitening product that whitens your teeth in 5 days, with effects that last up to 6 months for SGD$289. 
In line with the COVID-19 Circuit Breaker measures, Zenyum's partner dentist clinics will only see emergency patients in April. To make it up to you, Zenyum is giving you SGD$90 off Zenyum White when you book your appointment with them in May. This means that you can get your Zenyum White kit for SGD$199 instead of SGD$289.
Step 1: From May onwards, Zenyum will arrange a dental consultation for you, free-of-charge, with one of their partner clinics to assess your suitability for Zenyum White. If deemed suitable, scans of your teeth will then be taken to produce the 3D Customised Whitening Trays used during treatment. You can also choose to add on scaling and polishing at the dental clinic for an additional +SGD$80 for the best results. 
Step 2: Your Zenyum White Kit will then be sent to you 7-14 working days after your dental consultation. 
Step 3: Wear your 3D customised Whitening Trays for 75 minutes for 5 days to get a brighter smile that lasts up to 6 months.
If you've been experiencing dullness, lines and wrinkles, tired and puffy eyes, Skin Inc's Optimizer Voyage Tri-Light Glasses may just be the right beauty device for you.
For SGD 298, these beauty glasses deliver 2,500 eye treatments in the comfort of your home and it takes just 10 minutes. 
It's LED Chromotherapy Technology helps to address multiple concerns. Red light is for anti-ageing and helps to promote suppleness and radiance. Yellow light has to brighten and reduce dark eye circles. Orange light helps to reduce puffiness and alleviate signs of eye fatigue caused by blue light emitted from phones and screens.
You can also place these glasses on your neck area to give yourself a much-needed neck treatment.