2020 has unexpectedly turned into a year where we now have more time on our hands than ever. Whether you were hoping to achieve firmer looking skin or whiter teeth, you can now achieve these results in the comfort of your homes. Here are 2020's latest beauty gadgets and tools to get your hands on: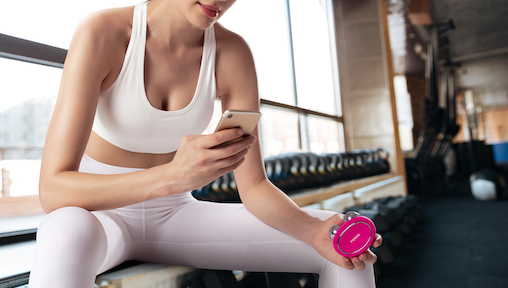 FOREO BEAR is the latest device that is used in several anti-ageing facial treatments across the world. This beauty device tightens and firms the skin, giving you a more youthful and contoured appearance.
FOREO BEAR has stronger intensities of microcurrent, suitable for the entire face and targeted V-shaping to tone the skin. 
FOREO's signature T-sonicTM pulsations relax facial muscle tension points, smoothing the appearance of fine lines and wrinkles. 
FOREO BEAR will have a total of five routines available via the FOREO For You App. The 'Total Facial Knockout' four-minute routine which helps the cheekbones, forehead, neck and jawline is available now, with the other four coming soon. 
FOREO recommends using BEAR with a conductive gel-based serum such as FOREO's specially formulated SERUM SERUM SERUM, as the invigorating T-Sonic pulsations enhance the absorption of serum, which effectively and safely transfers microcurrents from the device to the skin. The serum helps you get the most out of your microcurrent treatment while gently massaging the face to boost the skin's radiance.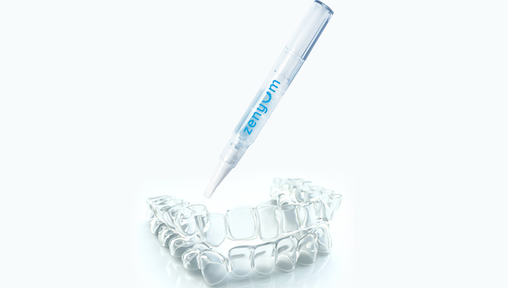 Zenyum is a local start-up in Singapore that provides consumers with affordable dental treatment options. In 2018, Zenyum empowered thousands of people to straighten their teeth with our Invisible Braces and fulfil their dream to Smile More. 
This year, Zenyum is going beyond just Invisible Braces. They have recently launched Zenyum White, a medical-grade and dentist-prescribed whitening product that whitens your teeth in 5 days, with effects that last up to 6 months for SGD$289. 
In line with the COVID-19 Circuit Breaker measures, Zenyum's partner dentist clinics will only see emergency patients in April. To make it up to you, Zenyum is giving you SGD$90 off Zenyum White when you book your appointment with them in May. This means that you can get your Zenyum White kit for SGD$199 instead of SGD$289.
Step 1: From May onwards, Zenyum will arrange a dental consultation for you, free-of-charge, with one of their partner clinics to assess your suitability for Zenyum White. If deemed suitable, scans of your teeth will then be taken to produce the 3D Customised Whitening Trays used during treatment. You can also choose to add on scaling and polishing at the dental clinic for an additional +SGD$80 for the best results. 
Step 2: Your Zenyum White Kit will then be sent to you 7-14 working days after your dental consultation. 
Step 3: Wear your 3D customised Whitening Trays for 75 minutes for 5 days to get a brighter smile that lasts up to 6 months.
If you've been experiencing dullness, lines and wrinkles, tired and puffy eyes, Skin Inc's Optimizer Voyage Tri-Light Glasses may just be the right beauty device for you.
For SGD 298, these beauty glasses deliver 2,500 eye treatments in the comfort of your home and it takes just 10 minutes. 
It's LED Chromotherapy Technology helps to address multiple concerns. Red light is for anti-ageing and helps to promote suppleness and radiance. Yellow light has to brighten and reduce dark eye circles. Orange light helps to reduce puffiness and alleviate signs of eye fatigue caused by blue light emitted from phones and screens.
You can also place these glasses on your neck area to give yourself a much-needed neck treatment.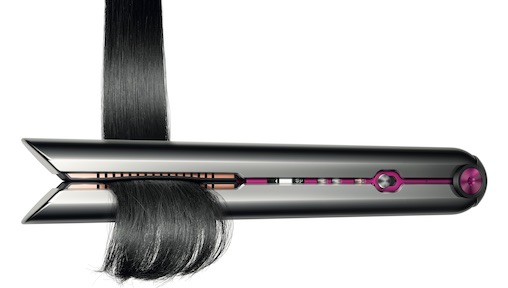 If you straighten your hair very often, Dyson's latest hair straightener might just be the right beauty gadget for you.
The Dyson Corrale Straightener uses patented flexing plates that are shaped to gather hair to deliver enhanced styling with less reliance on heat. The straightener is engineered for all hair types with a variety of features allowing users to tailor the styling settings to suit their own hair type, length and desired style. 
To straighten hair, a combination of heat, tension and control is required – heat to break the hydrogen bonds in the hair, tension and compression to reshape these bonds, and control to apply the heat and tension evenly for perfect alignment to achieve the desired style. Dyson Corrale Straightener uses Dyson's Intelligent Heat Control for precise temperatures.
Unlike traditional straighteners, the unique flexing plates of the Dyson Corrale straightener mould to the hair section being styled, giving the user greater control and therefore elevating the styling results, whilst reducing the reliance on heat.
As the plates adapt to the hair, they apply tension more evenly and stop strands splaying, reducing frizz and flyaways.
The Dyson Corrale Straightener is cord-free, allowing users to style anywhere at any time.