School holidays weighing on your mind? If you are staying in town for the winter break this year and looking for ways to keep your kids engaged, holiday camps are a great option to consider. Far from boring, these camps equip your children with the necessary skills as well as keep it fun and engaging. So, whether you've got a budding artist or a sports star on your hands or are merely looking to introduce a new skill to your child, these holiday camps will give you the right platform and peer group to do so. 
From teaching financial literacy and robotics to oil painting, tennis, group sports and musical instruments of their choice - these are the top holiday camps in Singapore to sign your kids up for. What's more, they'll love you for it!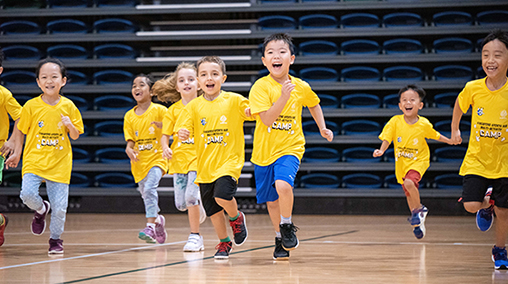 As a one-stop sports solution for kids and adults, ProActiv Sports offer a range of professional programs to help with physical development or improve the sport that you love playing. If you are looking to keep your kids active and healthy during the school holidays, while making new friends, the Multi-Activity camps by ProActiv Sports are sure to please.
Expect an action-packed week of activities; participating in many new and familiar sports, art and craft, lego, team building games and even making healthy choices at snack and lunchtimes! ProActiv Sports run these at numerous locations across Singapore during all school holidays, including Schools. This makes it convenient for all – parents and kids alike!
The coaches at ProActiv Sports are highly qualified and experienced and have been running camps for over ten years in Asia, so rest assured, your child is in safe hands!
Why you should consider signing up: Providing flexibility to register for a full week or a single day, these are the perfect camps to fit around your busy schedules. Your children will have the opportunity to take part in a wide range of activities including sports, team building, health education and more, whilst building self-confidence and making new friends in a fun and professional environment! Not only that, Sibling Discount is available, and every child gets to bring home a Camp T-shirt!
Camps: Multi-Activity and Sport Specific
Dates offered: November - January (check site for details)
Age Range: 3 to 12 years
Locations: Islandwide 
Contact:  +65 6935 9496 , Email: info@proactivsports.com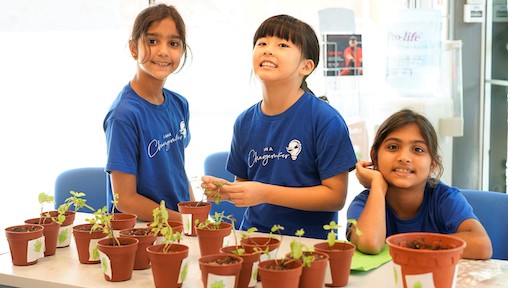 It's cool to be smart, and no one knows this better than Smarter Me, the organisers of Young Founders Summit - the global startup competition for kids and teens. 
Smarter Me believes in instilling the 4C1R in kids (Critical thinking, Collaboration, Creativity, Communication and Resilience). Their camps prepare kids for the future and the REAL world. This means your child could be learning about financial literacy, entrepreneurship or innovation, with plenty of room for creativity and realism. Don't worry, they are also age-appropriate. Older kids think of a real-world problem they want to solve, prototype their solution using robotics and coding skills and pitch their business plan, while younger kids learn the ins and outs of setting up a brick-and-mortar business, while also learning coding and robotics. 
Parents can choose from one of their 3 signature camps, that attract not only an audience from Singapore but also overseas (yes, they are that good!). Smarter Me run them November all the way to January, so students across different schools can participate and take advantage of these hugely popular camps.
Why you should consider signing up: As parents, if you are after building skillsets for your little ones that are perfectly relevant to the real world - this is it! 
Camps: Change The World Camp, Innovation Junior Camp and Money Matters Camp
Dates offered: 25 November 2019 to 3 January 2020
Age Range: 6 to 15
Price Range: SGD 525 - 595
Location: Trehaus, Funan Mall
Contact:  +6591809791, Email: hello@smarterme.sg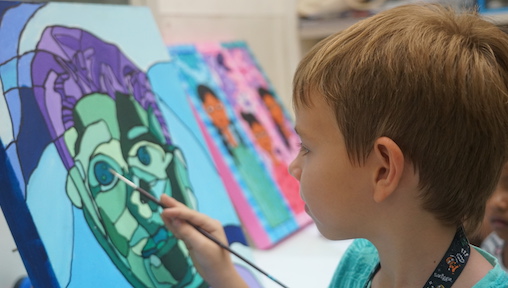 Unleash the inner artist in your child with Little Artists Art Studio! One of the most popular art camps in Singapore, Little Artists allows your kids to explore their creative side while having an absolute blast. Their flexible timings are perfect for those looking to fit activities for kids around a busy schedule and go beyond just a painting or art class.  Their holiday programs explore the spectrum of little one's imagination, giving them a chance to learn drawing step by step and working with various mediums, craft, printmaking and several other creative activities. This gives them hands-on experience and immerses them in the joy of learning art, making their holiday meaningful. Take for instance, In the Style of the Master's (Oil Painting) or even the Clay & Terracotta Sculpture camps that are designed to give your kids a unique experience while making them knowledgeable about a particular skill set. 
Going away on holiday and don't have the time for an extended camp? You can always sign the kids up for the ever-popular full or half-day Artrageous camp! Allowing kids of all ages the creative space to move across several mediums of art, the camp sees them create sculptures, paintings and sketches along with enjoying art movies over lunch. 
Why you should consider signing up: An enriching holiday that allows room for spontaneity and socializing during the art class, gives them insight into various creative concepts as well as boosts confidence for the little ones. The first 5 Vanilla Luxury readers to sign up for a full Holiday Program or Art Camp mentioning #VanillaLuxuryLittleArtists will get to redeem a complimentary tote bag to design! Call now or visit their site to enrol now.
Camps: In the Style of the Master's (Oil Painting), Clay & Terracotta Sculpture, Artrageous camp
Dates offered: November - January (check site for details)
Age Range: 2.5 to 17 years
Locations: The Mandarin Gardens, No.15 Siglap Road #01-07, Singapore 448912. Siglap Centre, 55 Siglap Road #02-18, Singapore 455871
Contact: Mandarin Gardens +65 6449 0960 / +65 64490339, Siglap Centre  +65 6444 4952
Play! Tennis is one of the largest sports communities in Singapore that takes care of all your tennis needs - so you never have to worry about how to play, where to play, and who to play with! 
Engage your kids during their school holidays by enrolling them in a fun-filled tennis camp, held over three mornings at Bedok Court condo. The holiday tennis camps by Play! Tennis have been specially designed for kids, and they are conducted by coaches who are committed to engaging kids in a meaningful way. Your children will learn basic tennis strokes, get an introduction to ball games to improve hand-eye coordination, and also get to participate in friendly matches. 
If you are unable to attend this tennis camp, you can consider joining their group classes, which are run regularly at different locations on the island. Alternatively, you may opt for private one to one lessons at your condo or sports club to get your child to learn on familiar turf.
Why you should consider signing up: With over 5,000 members and counting, Play! Tennis is one of the top providers of tennis lessons in Singapore. Championing the cause for fun and safe learning, the holiday camps utilize a combination of outdoor and indoor activities so that your kids can get a healthy dose of Vitamin D and also enjoy the comforts of indoor games as well.
Camp: Kids Tennis Camp
Dates offered: 25, 26 and 27 November 2019. Private and group lessons offered through the year
Age Range: 4 - 12
Participation Fee: $180 per kid
Location: Bedok Court (Bedok South Ave 3)
Contact: Register here. +65 82284334, Email: Darren@PlayTennis.sg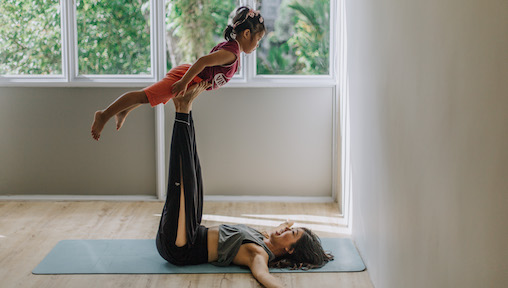 Calling all Earth Warriors to a camp with a difference. Canvass Kids are running a year-end camp for kids who want to move, create and go green! Expect crystal-making, growing plants and painting pots, recyclable art, yoga poses that bring them close to nature, meditation techniques to find calm and focus, and so much more.
These camps function as a small group in a nurturing environment and the content is customised to suit each and every individual's potential. The goal at the end of every day is for children to take home a positive experience, feel stronger and confident to create art on their own! The daily programmes at Canvass use a combination of yoga movements, guided meditation and art with mindfulness - proven to help kids engage and develop their self and space awareness. Most importantly, each week is filled with inspiring adventures and new friends to meet. 
And if Mum and Dad want to join in, they also offer a range of yoga, pilates and meditation classes for adults. 
Why you should consider signing up: When Camps talk about integrating creativity, wellness and happiness into your child's holiday, they sure have our attention. In a world of busy schedules and crazy school hours, this is the opportunity that your kids need to wind down. Ease their pace of life, along with nurturing their creativity with the help of holistic education experts at Canvass. Book early with the promo code EBD10, and get to enjoy our 10% early bird discount (available only on full week bookings when paid in full)
Camps: Canvass Kids Holiday Camp
Dates offered: 18 Nov - 30 Dec. 9am to 12pm.
Age Range: 5-12 years
Price Range: The cost is is $300 for a full week, or $70 daily drop in fee. 
Location: 5A Binjai Park Singapore 589820
Contact: +65 8522 2940, Email: info@canvass.com.sg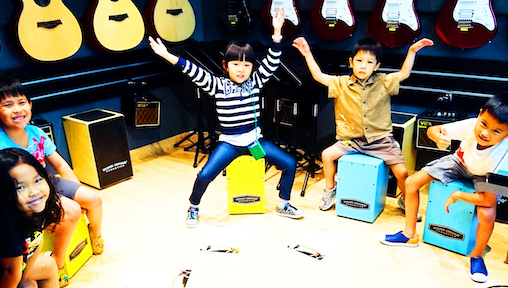 Musical maestro or not, your kids will love the opportunity to learn to play musical instruments for real and that too in just 3 weeks! The Believer Music Holiday Program (KMHP) offers a suite of music programs covering the Keyboard, Drums, Guitar, Electric Guitar, Ukulele and Cajon. 
Don't know how to play an instrument? These camps are suited for absolute beginners between the ages of 8-16. Coaches are patient in guiding children through the journey of experiential learning, so don't worry, they will get them there! 
Nurture your child's talent this upcoming school holiday at Believer Music's 2-Day Music Adventure Camp! Lasting 5 hours each day and divided into two groups – one for kids aged 8-11 and another for those 12-16. Each participant will have an enriching hands-on opportunity to try out four different instruments!
Why you should consider signing up: This 2-Day Music Adventure Camp promises to be unique both in content and delivery. And what a fabulous way to introduce your kids to different instruments and learn what interests them to pursue in the future! 
Camps: 2 Day Music Adventure
Dates offered: November 
Age Range: 8 to 16 years
Locations: International Plaza and Tampines Plaza
Contact: (+65) 6323 0304, WhatsApp, E-Mail: info@BelieverMusic.com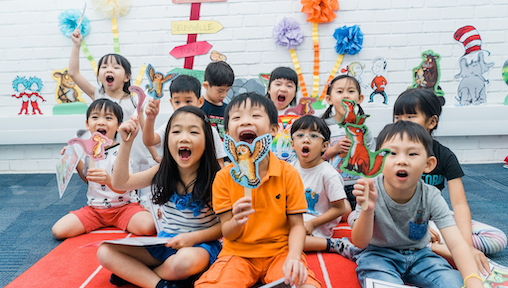 Frozen 2 alert! Be a part of an exciting winter adventure as your little ones prepare to face obstacles in Elsa's Escape challenge and to work as a team to retrieve clues to unlock the Frozen Magical Door. The Winter Wonderland camp at The Little Executive develops resilience while working on icy experiments and bring out their creativity in Sven's snowflake rescue. You can also look forward to improved social and emotional skills as they go beyond themselves to be thoughtful towards others by expressing their gratitude. 
There are also offer a Non-academic P1 Prep Camp that equips your child with skills to give them a head start for the big transition. And then there's the TLE Bootcamp that boosts your kiddos 4Qs and teaches them 21st-century life skills over a 3 day period. 
Why you should consider signing up: Let's face it, Elsa and Anna are going to be on top of every kid's mind this winter! Why not take advantage of this opportunity and go all the way Frozen while teaching the kids a thing or two about life. We promise anything coated with Disney magic, will be loved and cherished through the holiday.
Camps: Winter Wonderland
Dates offered: 4-5 Dec, 9am-1pm
Age Range: 3-8 years
Locations: 138 Bukit Timah road
Contact: +65 87762805