auto
Yacht Life: Azimut 100 Leonardo Launches in Singapore
Published Date
: 16 Jun 2016 18:38

When you think of the open seas, the first thought that comes to mind is you lounging on an exquisite yacht cruising through the waters.
Well, one way to do that would be aboard the Azimut 100 Leonardo that just launched in Singapore. New to the market, the yacht is in a class of its own in the flybridge world with its innovative, revolutionary invention of space. Prized for its luxurious finishing and Italian manufacturing, it is no wonder that Azimut has been named the world's leading yacht manufacturer in the The Global Order Book 16 times. 
Even Russian billioniare, Sergei Polonsky, was previously spotted holidaying in his EUR 1.8 million (approx SGD 2.7 million) Azimut 98 Leonardo 30-meter superyacht.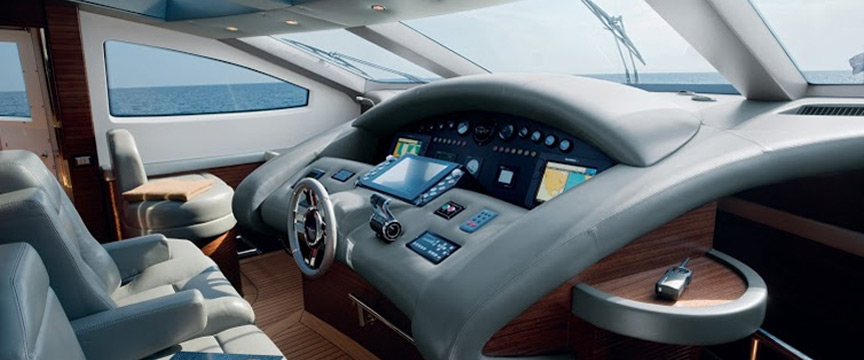 Divided into the main deck, lower deck and terrace area, the approximately 31 metre-long yacht is designed in such a way that natural light simply floods in to open up the area and create a far more inviting space.
The spacious saloon is reminiscent of an elegant loft designed with comfort in mind and speaks of a quiet sophistication for entertaining guests. Finished with intricate detailing, the Azimut 100 Leonardo is equipped with non-skid marble flooring surfaces, mahogany-tinted zebrawood furniture, along with roman shades of fabric for the yacht interior.
Shrouded in elegance, and dedicated to comfort and high living all around, what is most enticing is the terrace area. Looking out onto the sea, the space includes a dining area and a whirlpool bath - so just picture how relaxing it would be to while the time away with the wind blowing through you hair. Downright incredible.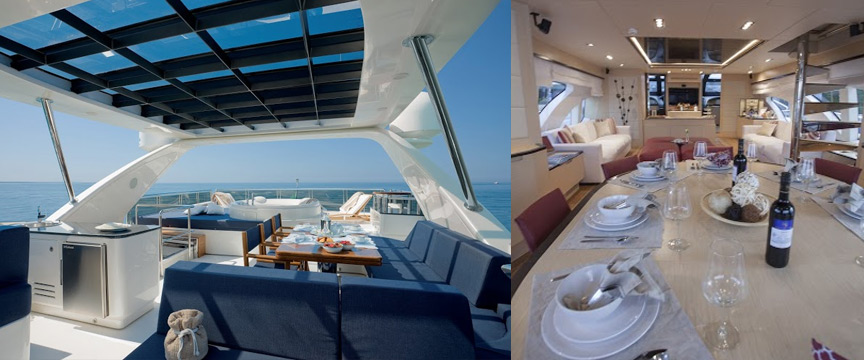 Moving downwards to the lower deck, you can expect to enter a larger master suite in the centre. With large rectangular windows on both sides, and ample space in the wardrobes, vanity area and bathroom, you would be in an ultimate level of relaxation and bliss for a good night's rest.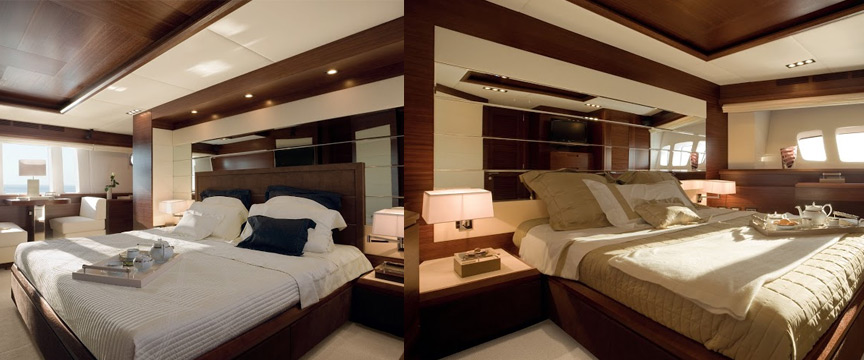 All in all, the luxurious yacht boasts of a distinct sleek silhouette and is an engineering marvel on its own. Truly, the Azimut 100 Leonardo represents the epitome of nautical luxury.