Need to find crystals in Singapore for better vibes and healing? Or perhaps you'd like to add an energising spin to your jewellery with crystal bracelets! Experts suggest that crystals can help bring calm and positive influences to your surroundings as they combine with your own energy vibes, creating a whole different level of positive healing.
Plenty of people buy crystals for wealth, and to attract the right monetary benefits. There's also a whole range of crystals for health that support recovery, overall mental wellness and physical well being.
The good news? There are now a number of crystal shops in Singapore that offer healing crystals to help you on your wellness journey. Read on to find out where!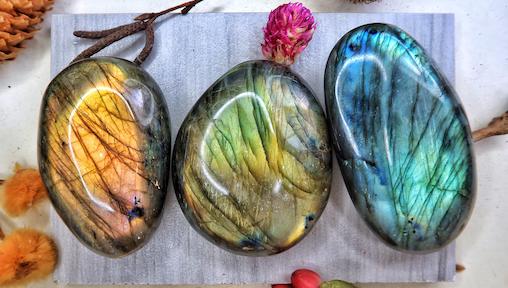 The Sanctum of the Soul carries a wide collection of high-quality crystals and semi-precious stones that cater to both collectors and wellness enthusiasts. Customers are spoiled for choice with a huge variety of offerings ranging from world-class raw specimens to polished pieces. Every piece is personally and ethically sourced by the Founder, an avid crystal collector with 20 years of experience exploring a wide range of spiritual practices like shamanism and reiki. This has catalysed the Founder's creation of his unique, non-denominational set of practices that develop mindfulness, awareness and flow.
Since its establishment in 2020, the Sanctum has helped a global clientele with customised services that include tarot readings, workshops on crystal energy, and personalised energy healing and consultations. The Sanctum also offers handmade magickal items such as sprays, spell bottles, crystal bracelets and 100% natural soy candles to complement your spiritual or wellness journeys.
You can now join Sanctum of the Soul for a 2-hour workshop to experience some practical ways of working with crystals and learn about the common myths and properties of these mysterious stones. Crystals will be provided, but you can even bring your own! Each participant will also receive a premium crystal worth S$15.
Sanctum of the soul. Instagram. Facebook. Youtube. Whatsapp: (+65) 8779 0782.
Email: [email protected]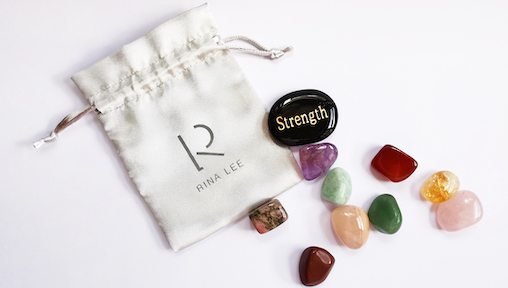 Rina Lee Jewellery has its heart-centred around self-love, strength and courage, which is reflected in their selection of crystals and gemstone jewellery. They are dedicated to healing and empowering you, the customer, on your journey. 
Rina Lee curates crystal kits that will complement this path to spirituality and your soul's wellness. Don't know where to start? Rina Lee's signature Self-Love Crystal Kit is curated to heal emotional heartaches, encourage confidence and self-worth. 
Rina Lee's Crystal Kits also make great gifts as introductory starter kits, or for experienced collectors who love their crystals and stones. They have incorporated healing gemstones with mindful design in their jewellery line too! They sound cleanse all of the crystals and gemstone jewellery with loving intentions before sending them out to you. Rina Lee Jewellery pieces are truly soul reminders that journey with you through life's ups and downs.
For inspiration don't forget to check out their social media pages - Instagram: @rljewellery. Facebook: @shoprinalee
Pssst...they offer free Singapore shipping!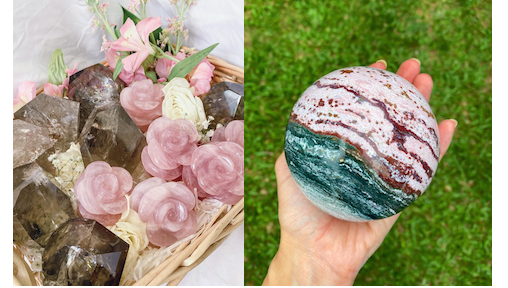 Crystal Home Healing is helmed by Shirley Hill Maljanen, who is a certified energy healer and spiritual coach. Shirley's passion for crystals began during her own spiritual and healing journey. Using her own intuition, Shirley sources many different types of crystals from all around the world. She currently carries a wide range of crystals from Brazil including Super sevens, Trolleite, Black Tourmaline and Amethyst Roots.
She also carries Russian Shungite, large Rose Quartz and Amethyst spheres, Moss Agate towers, carvings and so much more. You can find unique home decor pieces or request specific items to be sourced as well.
You can follow Crystal Home Healing on Instagram @crystalhomehealing for Live Sales or shop directly from her website on Etsy. Shirley also welcomes customers to shop in person.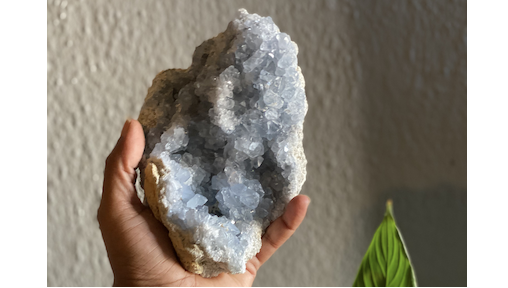 Manifest curates their crystal pieces using intention and intuition, so only the stones with the right vibes make the cut.
They offer a complimentary consultation so if you have no idea where to start (we've been there) or if there are any particular crystals you have your heart on, but do not find them in Singapore, or you require help to create a kit, you can simply reach out to Manifest and they'll make it happen.
Manifest also works on fresh hauls every fortnight, from Crystal Singing Bowls to raw and polished pieces. Prior to shipping, they cleanse their crystals with Sage and charge them on Selenite, a powerful cleanser and charger of crystals.
All of their packages come with the Signature Gift Wrap with a Manifest wax seal and complimentary Clear Quartz shard so you don't have to worry about gift wrapping!
Purchases can be made through their website or by contacting them directly for special orders. Read for some brand new energy? Get in touch with Manifest to start or continue your journey with crystals today!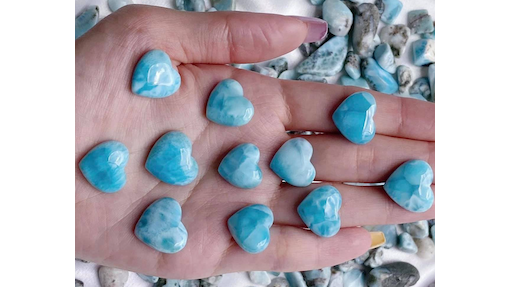 Love your crystals bracelet? Caring Crystals started their journey with a jade bangle and necklace. The Founder of the brand remembers how good she felt while wearing it - like she could conquer the world!
Since then, Crystals came into her life each time she was lost or depressed and that led to a journey of discovery through astrology, the mind, body, soul and - crystals.
Just like humans, she believes that crystals are created imperfect, unpolished and there's a unique beauty in each and every one of them. The universe brought us together with these crystals, to spread the message of true healing and love - so we learn to accept our imperfections, love ourselves and believe in our own magic inside us.
Caring Crystals handpick their crystals to be able to remind you of your own beauty inside of you, finding balance in your own unique imperfection. We love how comprehensive the Caring Crystals site is. It teaches you how to choose your own crystals, whether by colour, intuition or properties. Don't like to spend too much on shipping? There's also a box service, where they collect your crystals over time and ship them in one go!
You can even buy your crystals via the intention that you intend to set. For instance, if you need crystals for wealth and abundance, you can choose from a range that helps you bust through the blockage and open up to prosperity and personal power!
Think all crystals are expensive? Lionheart Crystals are in the business of using natural and authentic stones to create crystal bracelets that are beautiful and affordable.
Currently operating via an Instagram store, Lionheart Crystals are known to be highly professional, providing accurate product information and accommodating of special requests.
Made with quality stones, they sell a range of colours and crystals with signature logo charms in silver or gold and are quite the coveted crystal bracelet to wear. 
What's more, at that pocket-friendly price point, they are great accessories to add to your wardrobe, crystal collector or not!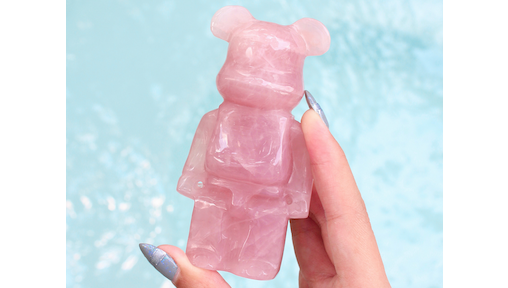 CrystalMojo curates high-quality genuine crystals from all over the world. Mojo does weekly Instagram live shows on Sundays with a large variety of crystals and crystal bracelets that cater to all of your needs. From crystals that bring abundance and wealth, to crystals that are calming and soothing, and even crystals that can help you find your soulmate!
You'll also learn a lot about crystals and their qualities. For instance, did you know that Pink Amethyst can help us to learn to view life experiences from a higher perspective and thus allow us to act with love and wisdom? The crystal's gentle yet powerful energy can help us to become non-judgemental, to love and accept others as they are. Pink Amethyst also provides protection against negative energy and aids in releasing emotional traumas.
Need crystal bracelets for those extra positive vibes? Visit CrystalMojo's Instagram page and you'll find a variety of crystals and crystal bands to choose from. You can even customise your own crystal bracelets.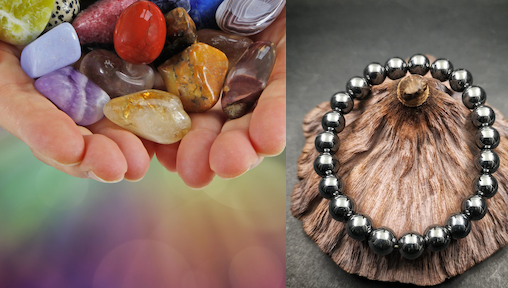 Gem and You is an international crystal shop in Singapore that ships worldwide and has been around since 2003. Started from a passion for crystals, the brand seeks to educate customers about fine crystals regardless of whether you are a healer or a crystal collector.
Their range of premium quality crystal products come at affordable prices and are backed by their high level of personalization and customer service.
You'll find a wide selection of crystals in the form of Crystal Spheres, Crystal Bracelets, Crystal Singing Bowls, Crystal Healing Wands, Crystal unpolished or polished Points, Crystal Pyramids, 7 Chakra Healing Sets, Crystal Pendulums, Crystal Necklaces, Crystal Tumbled Stones, Crystal Trees, Crystal Massage Wands, Crystal Hearts, Crystal Pendants, Orgone Products, Crystal Angel, Crystal Clusters, FengShui & Metaphysical Crystal Products and Crystal Carving Products!
And if that's not enough, you can always contact the team to find crystals that aren't listed on their website. You can also visit their physical store by scheduling an appointment beforehand.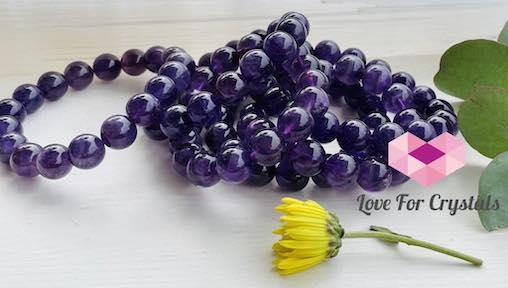 Love For Crystals was founded by Audrey Agcaoili, a Psychic, Angel Intuitive and Energy Work Practitioner for over 18 years. Audrey and the Co-Owner Joni believe in the power of crystals and gemstones in bringing help and balance in all areas of our lives and body systems such as our physical, mental, emotional and spiritual well-being.
The wide selection of crystals and gemstones at Love For Crystals are sourced from reputable miners and suppliers from Brazil, Tucson, South Africa, Texas, Pakistan, India, New York, Arizona, UK.
Their crystals and gemstones are carefully selected, cleansed on physical and energetic levels through incense and Crystal bowl sound clearing, charged via quartz cluster before being displayed on the shelves.
The wide variety of crystals and gemstones are in Raw, Tumbled, Spheres, Slices, Terminated, Shaped, Polished and Jewelry form. There is also a huge variety of non-crystal products available such as incense sticks, cones, ingots, salt bath, essential oils, tarot/oracle cards, sage, sandalwood, amulets, healing tools, metaphysical tools, CDs, books, banners and more.
The Love for Crystals showroom is located at 228A Upper Thomson Road, Singapore 574360.
Opening hours 3pm-9pm on weekdays and 12pm-8pm on weekends. Whatsapp: (+65) 8498 7653.