green
What to Expect at The Conscious Festival 2018
Published Date
: 24 Oct 2018 10:00

Green Is The New Black brings together conscious brands and social entrepreneurs at this zero waste and carbon neutral event
The Conscious Festival by Green Is The New Black (GITNB) is back for its fourth iteration in Singapore, held from 3 to 4 November 2018, at PARKROYAL on Pickering. The festival brings together the best of conscious brands, speakers and social entrepreneurs in a curated platform.
Leading by example, the festival will be both carbon neutral and zero waste, utilising food composting, banning single use plastics and disposables. GITNB has partnered with ES Power, Singapore's first 100% Carbon Neutral energy retailer, to offset 105 metric tons of carbon dioxide by purchasing carbon credits which will go towards the construction of a new Grid-Connected Hydropower Plant in Quang Nam, Vietnam.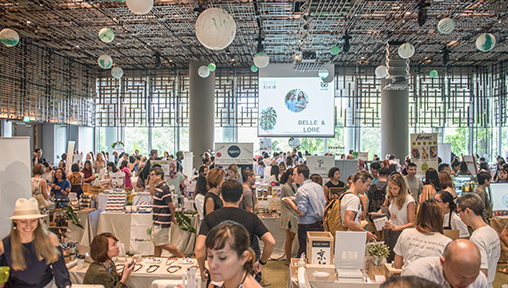 The Mindful Market
A curated marketplace featuring local fashion, art, beauty and lifestyle brands who are conscious and mindful in their business practice. Look out for brands such as Matter Prints, Kambodja, Little Islanders, No!w No Waste and lots more. Get your hands on healthy and delicious grub – yum for your tum, good for your bod, and kind to the planet. Enjoy soulful stylings by local bands and singers such as Abby Simone x MMLD and Jake Nuere as you peruse, munch and chat.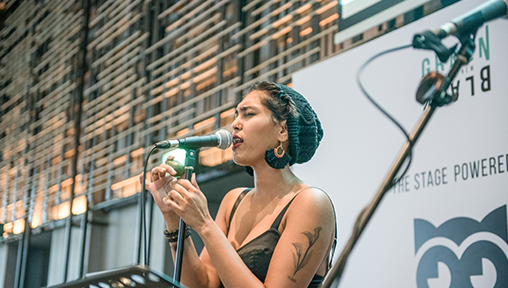 The Talks
Expect over 20 incredible speakers from every imaginable walk of life. From 17 year old youth activist Melati Wijsen (Founder of Bye Bye Plastic Bags) to school dropout Jack Sim (Founder of World Toilet Organization), to Adam Broadbent (Co-founder of ZuBlu Travel). If you've ever wanted to meet people who've changed not only their own lives but the lives of those around them, you've got to give these movers and shakers a listen. Everything you need to take #LittleGreenSteps to #LiveMoreConsciously.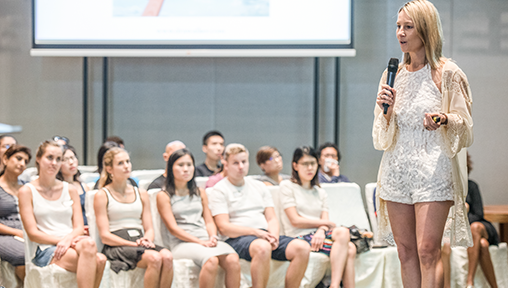 Wellness Activities
With a wellness break after every talk and fun mini-events like laughter meditation in between, Gina Robinson (Holistic Consultant), Anoushka Beh (Director of Abehpsych Counselling Services) and Deborah Emmanuel (Poet) are going to help you feel recharged, re-energized and basically brand new. But that's not all: they're going to be helping you break through your limitations and unleash your truth, too. Sign us right up!
Activism Through Art
Visitors can look forward to an immersive virtual reality experience, designed by MeshMinds, an impact investor in creative technology, which will allow individuals to better understand the importance of reducing waste. Also, walk through interactive exhibitions such as upcycled hats and plastic walls and corridors made in collaboration with students from local universities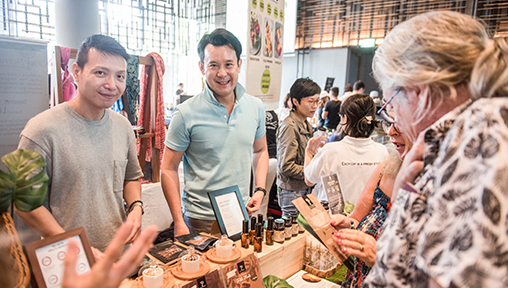 Green Eco Warriors
The second annual list of Green Warriors, a shortlist of thirty eco influencers from Singapore and Hong Kong will be released on the eve of The Conscious Festival. They will be showcased in a special photo exhibition by internationally acclaimed photographers Flavien Prioreau and Zoe Kovacs.
PARKROYAL on Pickering
The Festival will be held at PARKROYAL on Pickering. In line with the festival's focus of reducing plastic consumption, the hotel-in-a-garden has also joined in the movement; they have stopped providing plastic straws with their drinks and plastic takeaway boxes in their restaurant.
Dates: Saturday 3rd and Sunday 4th November 2018
The Conscious Festival is free to enter for the public, with an optional donation. Guests can register for free entry here. There is a ticket fee for the TALKS Powered by DBS, and a portion of all tickets sales will go to Animals Asia.
Stay updated with the latest news on their Facebook Event Page.