Family
Unleash the Fun: 20 Exciting Things to Do in Singapore with Kids
Published Date
: 20 Jul 2023 11:00

From running at Singapore Zoo and riding the cable car to scuba diving at S.E.A. Aquarium, here are the best things to do in Singapore with your kids
Looking for things to do with your kids in Singapore? The city is thriving with options for family days out - from hiking a new trail, to engaging with animals and ocean creatures, there are plenty of ways to keep your kids engaged in Singapore. We've lined up some of our favourites where children of all ages can learn, have fun and spend time with the ones they love most - you!
So, put on your adventure hats and embark on a journey of laughter, excitement, and unforgettable moments. 
20 Best Things to Do in Singapore with Kids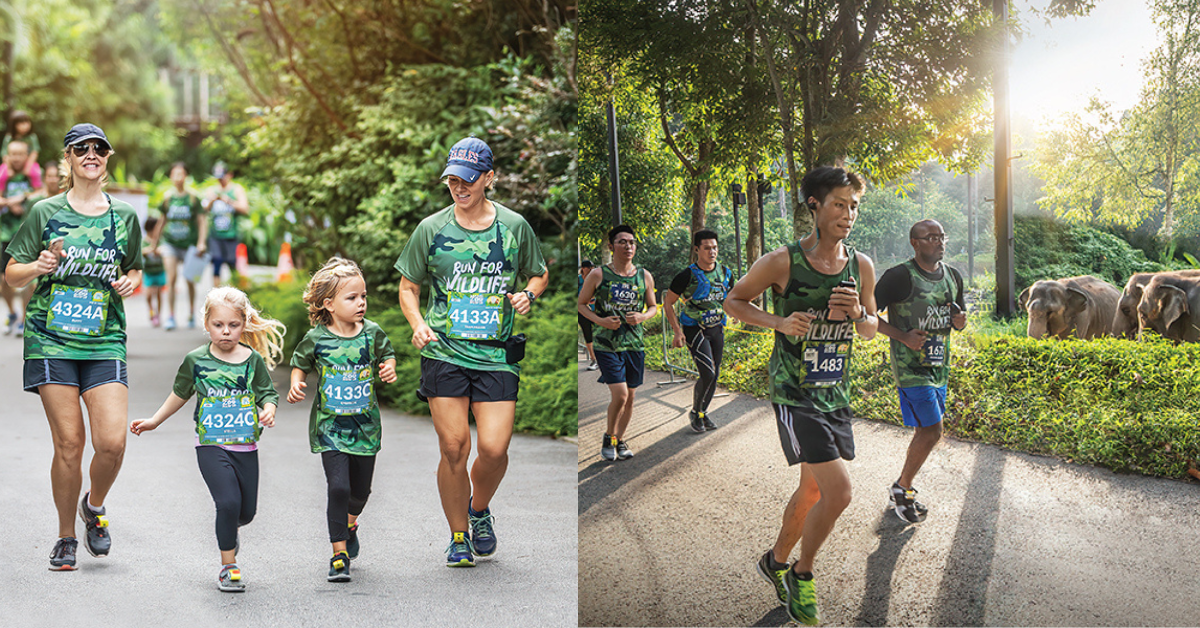 The Mandai Wildlife Run on 23 and 24 September presents a wonderful opportunity to get the kids out of the house and immerse them in the beauty of nature and wildlife.
As part of Singapore Zoo's Golden ZOObilee celebrations, this iconic run offers a unique experience for families to connect with the vibrant animal kingdom. With the race route spanning Singapore Zoo, River Wonders, and Night Safari, children can delight in the sights and sounds of their favourite animals while enjoying the thrill of participating in a run. 
It's a chance for families to bond over a shared love for animals, as they cheer each other on and create lasting memories amidst this immersive wildlife setting. 
Sign up early to secure a spot in the run here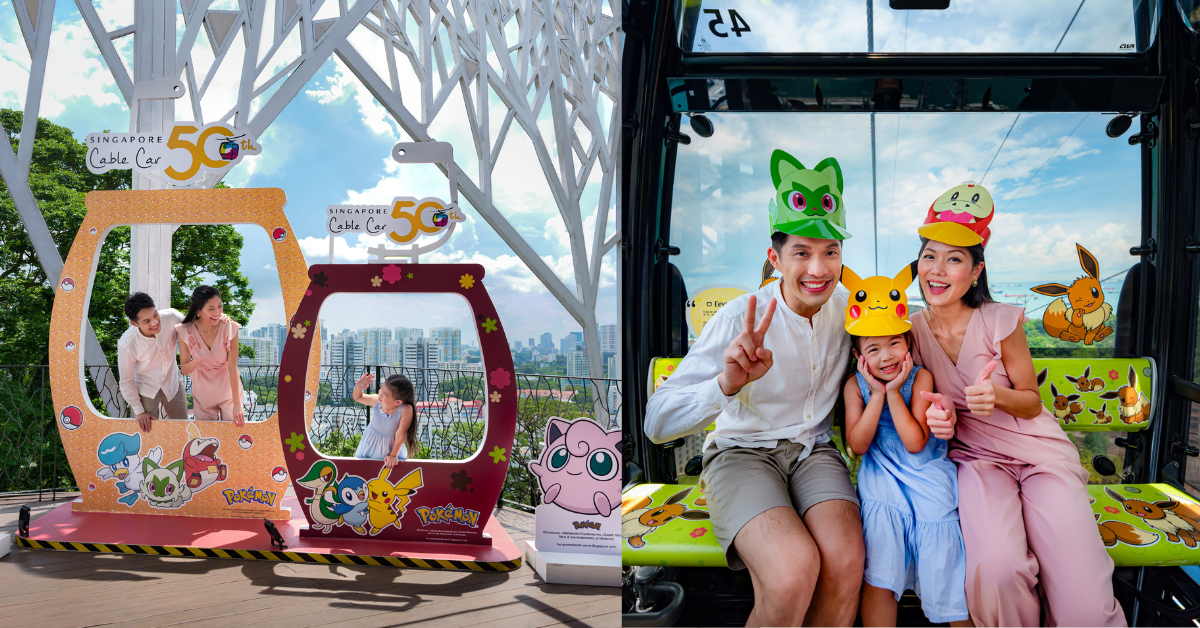 For Pokémon fans, especially kids, the Pokémon-themed cable car adventure is an absolute dream come true. Take in the stunning views as the cars soar high above Singapore's skyline, surrounded by the enchanting world of Pokémon. 
Inside each cabin, kids will be delighted to discover five different interior designs, featuring their beloved Pokémon characters like Pikachu, Eevee, Sprigatito, Fuecoco, and Quaxly. Learn fun facts, pose for pictures and hop to your favourite next stop on the cable car ride - this is truly an immersive experience where into the Pokémon universe while enjoying the breathtaking views below.
After the ride, we highly recommend a stop at Arbora Hilltop Garden and Bistro, a restaurant perched at the Mt. Faber Peak cable ride station. Surrounded by the lush greenery and the tranquillity of Mount Faber Peak, it comes with a unique hilltop garden dining experience, complete with Poland's Bells of Happiness and the majestic views of the city below. 
The all-day casual dining menu is meant for families, and includes a mix of Western classics and Asian delights, refreshing craft beers and botanical-inspired drinks. Take a look at their Family Combos - where a choice of 2 Mains and 1 Kids Meal plus 3 drinks is priced at $58. Add a Dessert and it's $68. That's incredible value for amazing views, an alfresco sitting and a fabulous meal out with the kids.
The Pokemon Themed rides are available from now til 30 September, get your tickets here or over the counter.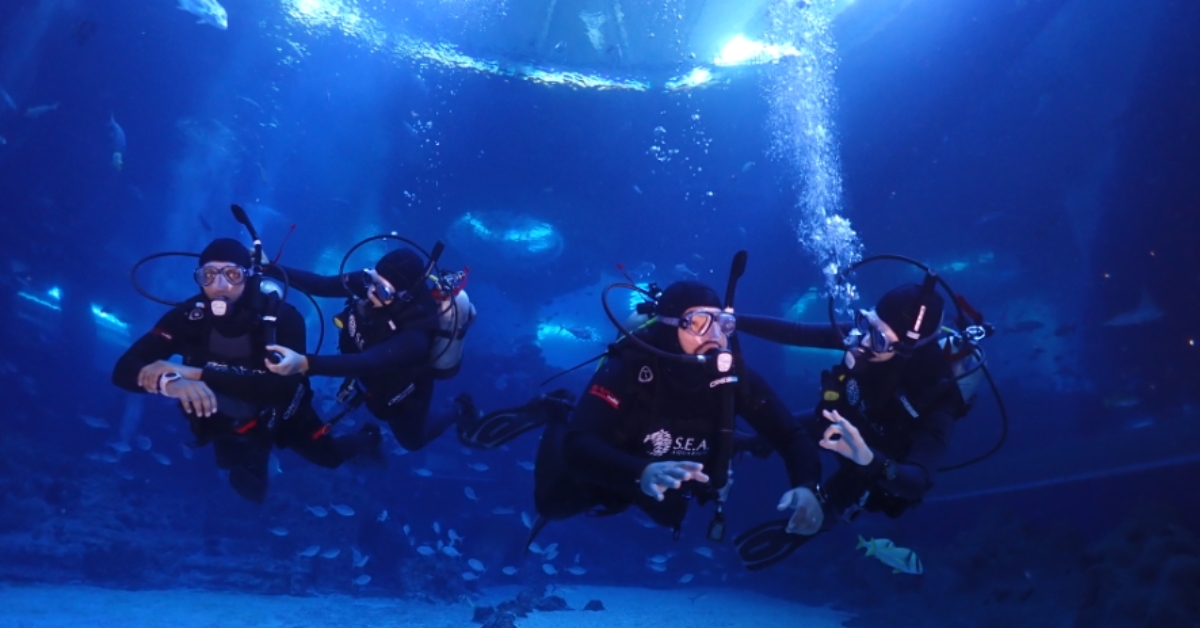 For kids aged 10 and above who have a love for all things underwater, the PADI Discover Scuba Diving programme at S.E.A. Aquarium is a perfect beginner's guide to diving. This activity is designed to encourage curious non-divers to take their first plunge into the breathtaking world beneath the waves. 
The highlight of the programme is the opportunity to dive in the Open Ocean Habitat, the largest habitat within S.E.A. Aquarium, where they will be surrounded by magnificent manta rays, groupers, and mesmerizing schools of fish.
It's truly an unforgettable experience that allows kids to develop a heartfelt appreciation for the underwater world. 
Wait no longer, get your tickets here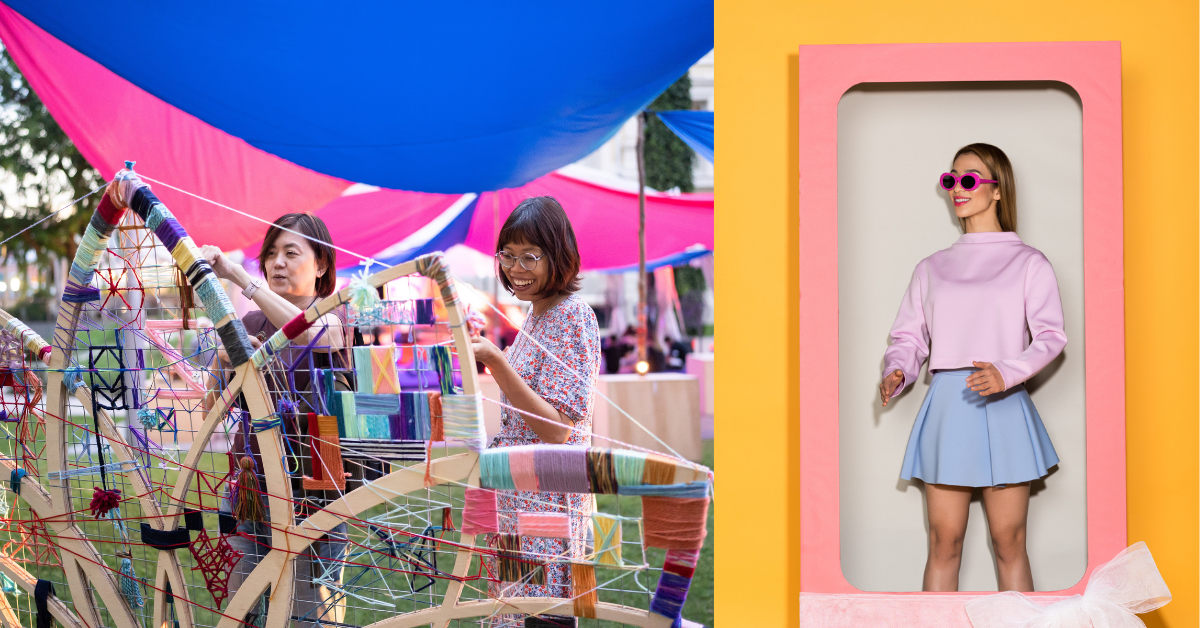 For one weekend only, on the 15 and 16 July, this one-of-a-kind fashion pop-up event acts as the perfect opportunity for a fun-filled family weekend. The Asian Civilisations Museum (ACM) is rolling out the red carpet to ignite the fashionista in everyone. 
With free entry for Singaporeans and PRs, families can step into a world of fashion and creativity. The Fashion Playground: Weekend Festival offers exciting activities for all ages. From creating fashion accessories to styling and photographing oneself wearing statement pieces against captivating installations, the event encourages self-expression and unleashes the inner fashionista in everyone. 
With the ACM's Fashioning Singapore and the World special exhibition as a backdrop, this unique pop-up event guarantees a memorable family weekend filled with fashion, creativity, and immersive experiences. 
Find out more on www.nhb.gov.sg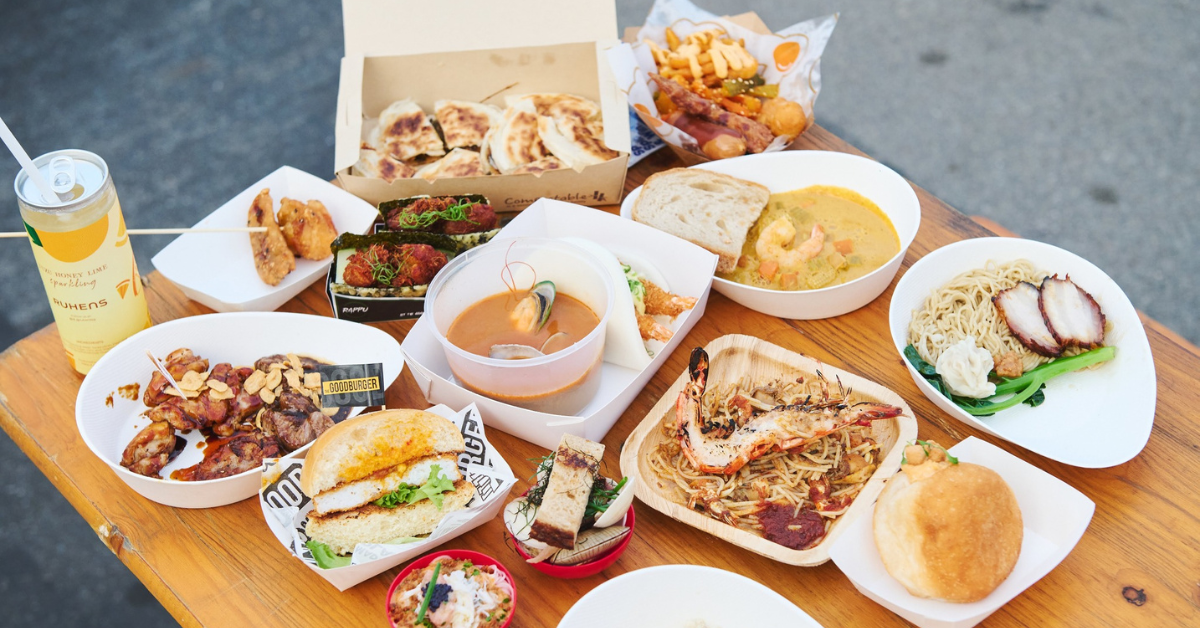 From 19 July - 30 July, The Singapore Food Festival, a foodie paradise, offers an incredible experience for foodie families. With its 30th Anniversary celebration, the Festival Village is bigger than ever, promising a mouth-watering array of culinary delights from traditional classics to innovative dishes. 
Families can embark on a gastronomic adventure, exploring the curated village that brings together 50 hawkers and restaurants showcasing Singapore's diverse flavours. From heritage favourites to contemporary creations, there is something to satisfy every palate and cater to both young and old taste buds. 
Moreover, the workshops at the festival village offer hands-on experiences, allowing families to learn the tips, tricks, and cooking techniques behind their favourite dishes. 
Get your tickets for the festival village here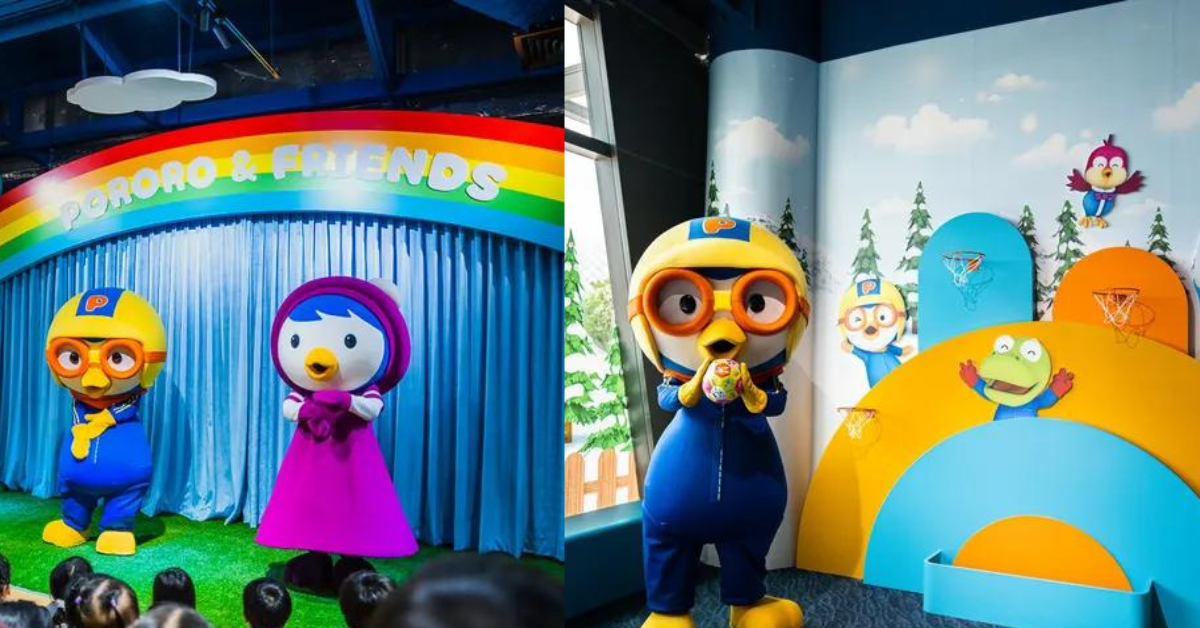 Pororo Park Singapore is an absolute haven for kids, offering a world of engaging and enticing activities. With its unique and classic attractions, this 11,000 sq ft park based on Korea's beloved animated show Pororo guarantees a fun-filled adventure for children aged 1 to 12.
From digging into the Hinoki Pit to exploring the newly revamped Playgym, there's never a dull moment at Pororo Park Singapore. Kids can also hop aboard the star attraction, the Pororo Express Train, and embark on an exciting journey.
Best yet, kids will get to meet Pororo and his friends in person! The fun meet and greet sessions allow children to get up close and personal with the lovable penguin character, creating unforgettable memories. 
Get your tickets at pororoparksg.com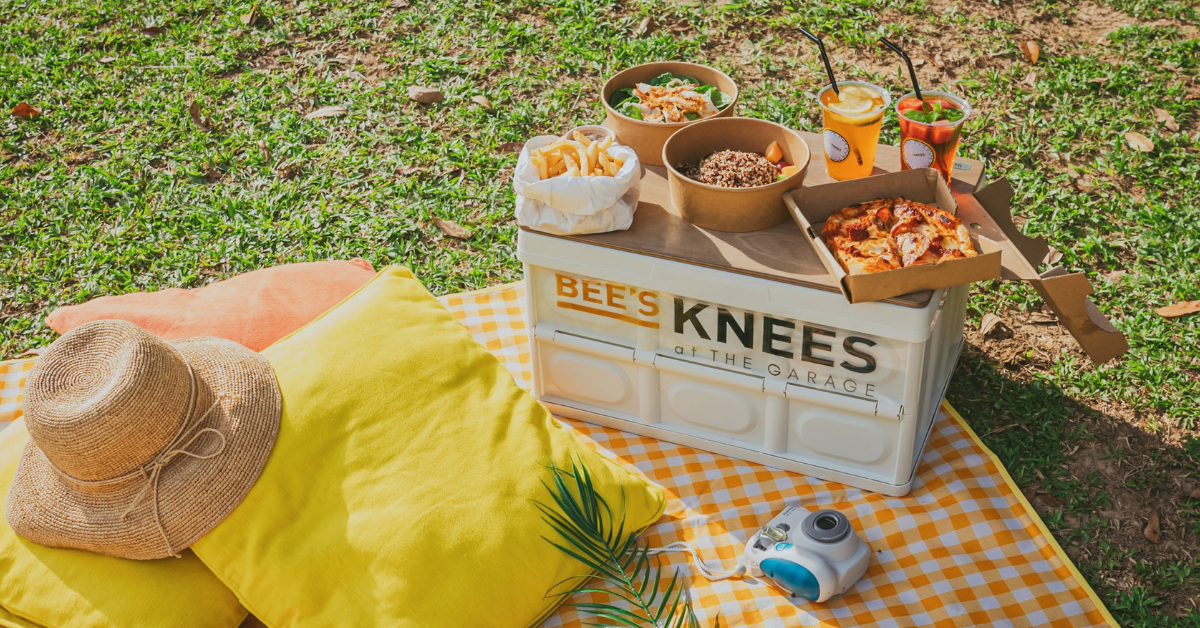 Bring your kids to the Botanical Gardens for a delightful picnic and an immersive nature experience with Bee's Knees this summer. The Bee's Knees picnic basket allows for a convenient picnic with guaranteed lasting memories as a family.
The ready-to-set-up picnic kits provided by Bee's Knees ensure convenience and enjoyment for everyone. Each buzzket includes a reusable mat, comfortable cushions, and battery-operated candles to set the perfect ambience. The delicious meals cater to both couples and families, with the option to add individual picnic boxes for the kids, ensuring everyone's taste buds are satisfied. Bringing Doggo along? You can also add a Dog-friendly Picnic Buzzket that includes dog toys, a dog bowl, treats and a bandana.
Reservations for buzzkets can be made here and should be made at least 3 days in advance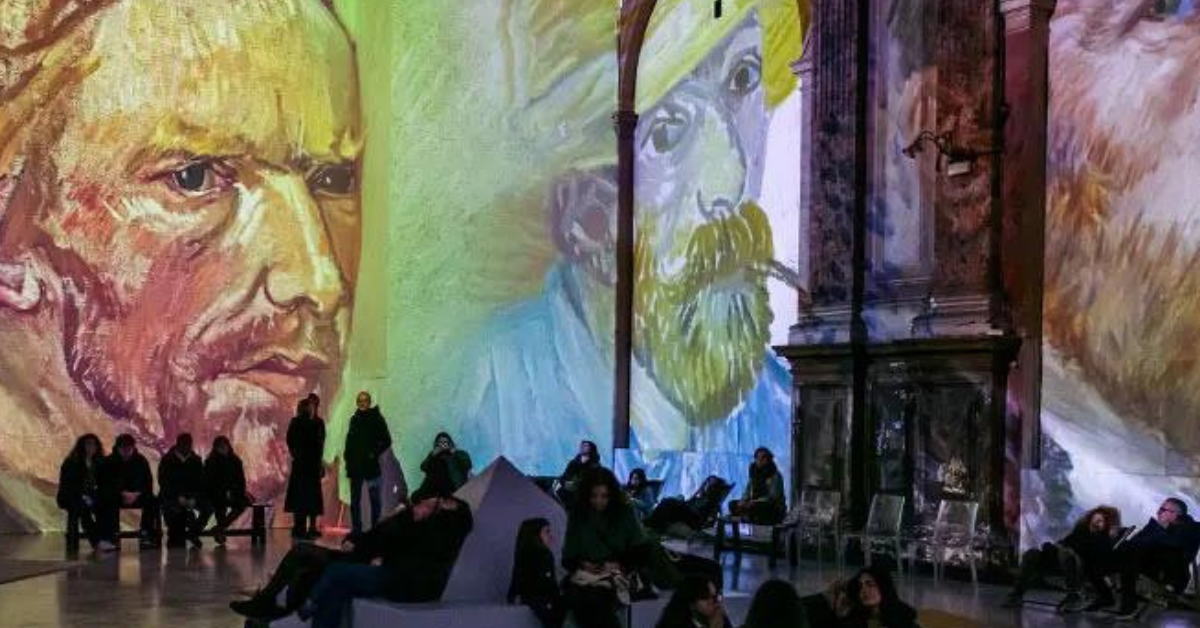 Introducing your little ones to the beauty of Van Gogh through the immersive experience at Resorts World Sentosa will be a truly captivating and enriching adventure for them. Art has a unique way of stimulating young minds and fostering creativity, and this exhibition provides a wonderful opportunity for children to engage with the works of one of history's most celebrated artists.
Furthermore, the display goes beyond just observation by allowing youngsters to create their own artwork. This hands-on aspect allows students to discover their own artistic ability, play with colours and shapes, and let their imaginations run wild.
Suitable for all ages and tickets are available here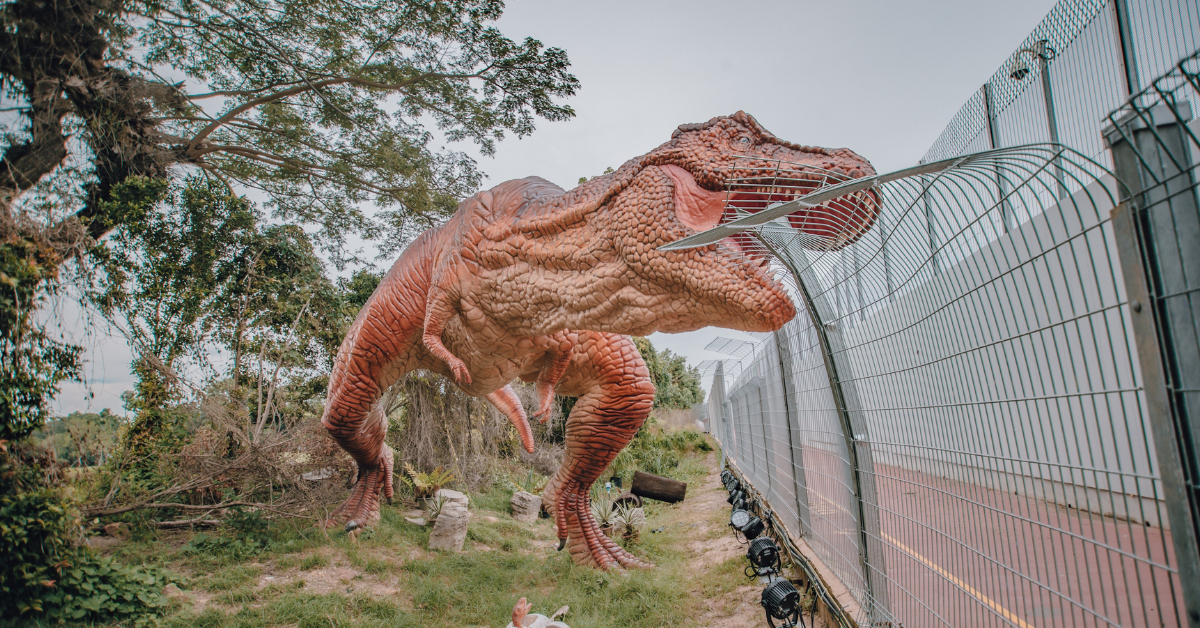 Calling all dinosaur enthusiasts and curious young minds! Get ready to be amazed by life-sized dinosaurs on an exciting journey through time at Singapore's Jurassic Mile.
This sprawling outdoor display boasts more than 20 life-sized dinosaurs, including the mighty Tyrannosaurus Rex and a variety of carnivorous, herbivorous, and flying species. Stretching over 1 kilometre along a cycling and jogging path, it offers a unique opportunity for families to immerse themselves in the prehistoric world.
The Jurassic Mile at Changi is not only an outdoor destination for families and friends to enjoy on weekends, but it also provides a wonderful platform for children to ignite their curiosity, spark their imagination, and deepen their understanding of the world's ancient history.
iFly Singapore is the perfect family-friendly activity that will provide everyone with a thrilling and unique experience. As one of Singapore's most popular indoor attractions, it provides a one-of-a-kind opportunity to experience the exhilarating sensation of free-fall skydiving in a safe and regulated atmosphere. 
With no prior experience required, participants as young as seven years old can take to the skies and enjoy the sensation of flight. Skilled instructors, certified by the International Bodyflight Association, ensure the safety and supervision of each flyer, providing peace of mind for parents and family members. As a result, families can enjoy a VIP-like treatment, creating incredible memories together.
Check out their booking packages here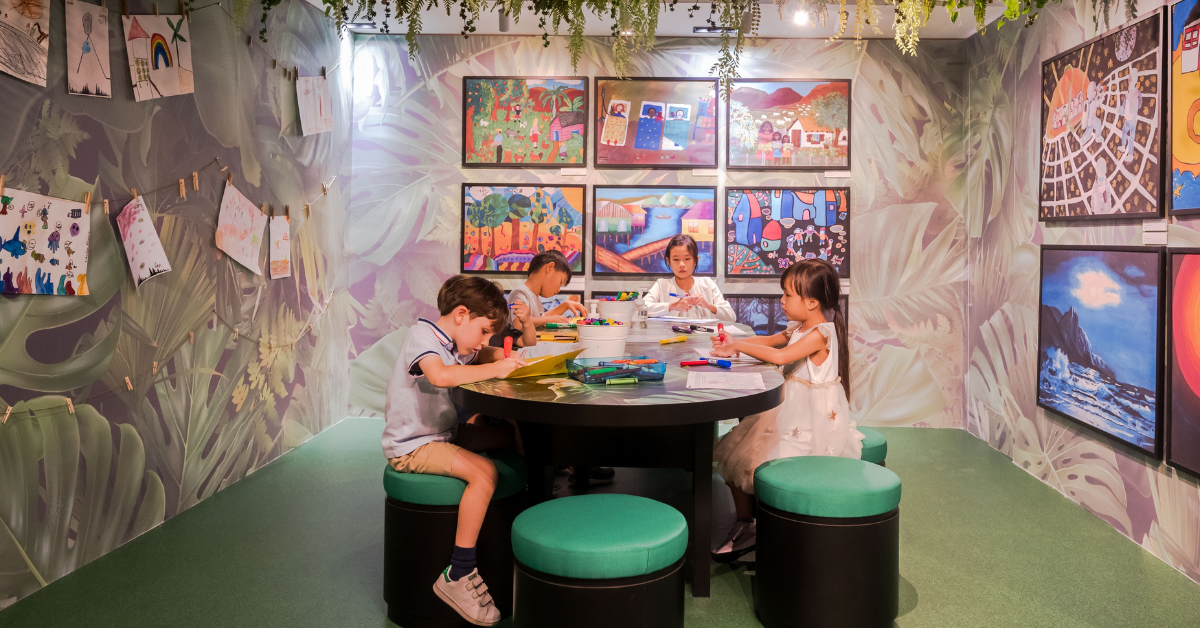 The Children's Biennale is an excellent way for children to immerse themselves in the world of art during the school holidays. Since 2017, the National Gallery Singapore has organised this yearly event to excite and inspire young minds through art. The Biennale features 11 interactive and immersive artworks that react to the subject "Let's Make A Better Place," urging both children and adults to consider how they might contribute to a future founded on compassion, respect, imagination, and collaboration.
What makes this event particularly special is that the art exhibited is created for, with, and by children. It provides a platform for young artists to express their dreams, ideas, and struggles, fostering an environment of inclusivity and creativity.
Admission is free now til March 2024
Parents should bring their children to the Kiztopia Marina Square flagship store because it provides a unique and engaging experience where both playing and learning are valued equally. Kiztopia Marina Square, an 18,000-square-foot play sanctuary, offers a variety of play spaces, each commanded by one of their 8 distinct characters. Families and children can expect thrilling slides, massive ball pits, interactive play zones, role-play rooms, and much more.
By combining play and learning, Kiztopia creates a fun-filled environment where children can "Play to Learn, Learn through Play." Bringing kids to Kiztopia allows them to cultivate their social, emotional, and motor skills while having a great time.
No bookings of slots are required but we encourage you to book your tickets here before you head down.
The new edition of ART-ZOO Happy ZOObilee at the Singapore Zoo is an absolute must-visit for families and animal enthusiasts alike. Running from 27 May to 27 August 2023, this commemorative event features eight incredible animal sculptures that are sure to capture the imagination of both children and adults. From the larger-than-life inflatables to the detailed 2D sculptures, the zoo is transformed into a vibrant and captivating wonderland. 
A trip to the Singapore Zoo offers a wonderful and informative experience for kids, developing their passion for animals and igniting their interest in the natural world, with animal interaction sessions and craft workshops as part of the fringe activities.
Get your tickets from mandai.com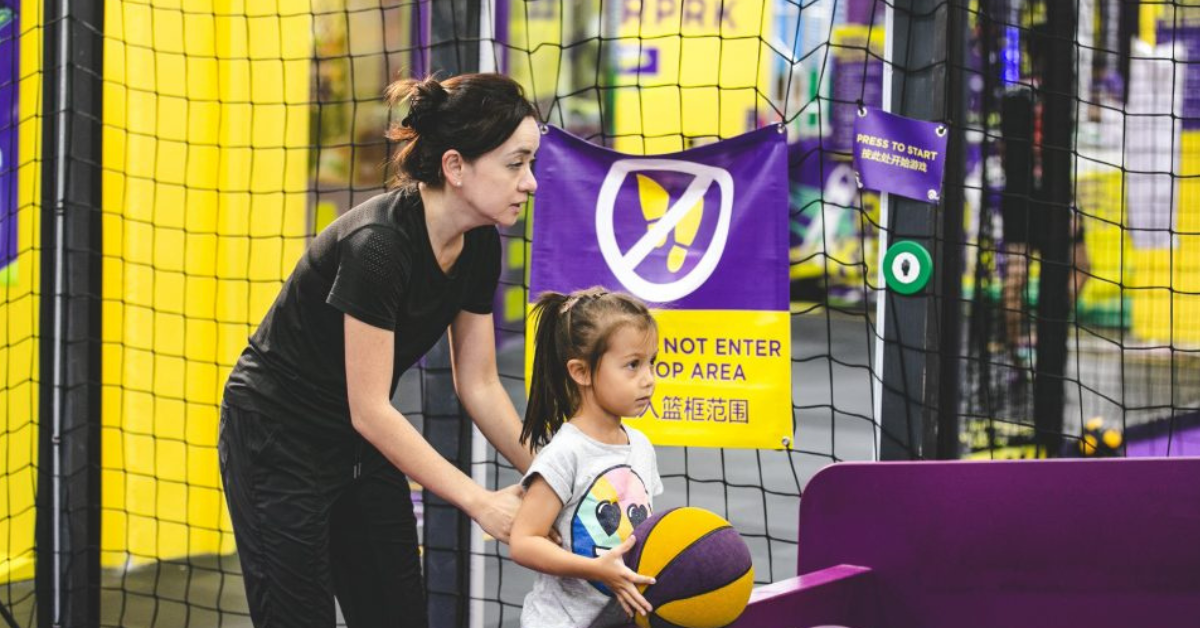 SuperPark is undoubtedly the best place for kids with high adrenaline levels who want to be constantly on their feet. This sports park from Finland offers an incredible range of sports-oriented activities that cater to every age, interest, and fitness level. In the Adventure Area, children and adults alike can experience pure joy as they move and explore. From obstacle walls and trampolines to zip wires, slides, and pedal car racing tracks, there is an abundance of excitement and adventure for everyone.
SuperPark's dynamic and action-packed offerings make it the ultimate destination for kids who crave excitement and want to stay active. The park provides a safe and engaging environment for them to unleash their energy, push their limits, and have endless fun.
Be sure to book your tickets here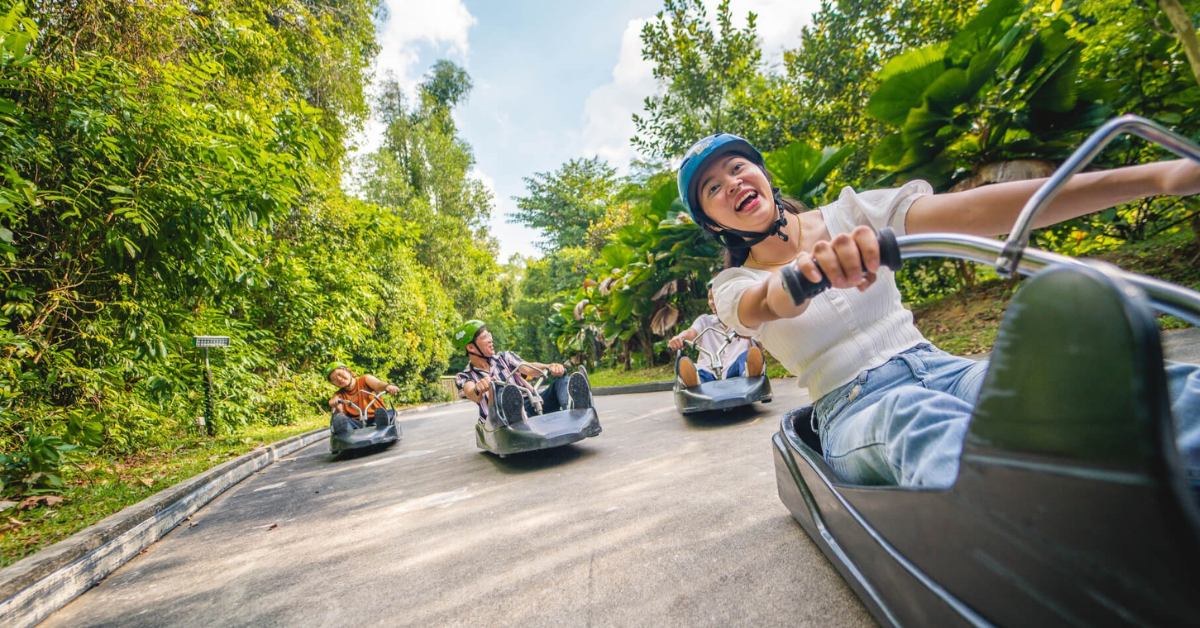 Looking for the ultimate family fun day out? You have to check out the Skyline Luge Sentosa! This exhilarating activity, originating from New Zealand, has captured the hearts of millions around the world. With full control over your descent, the Luge carts offer a thrilling ride that can be enjoyed by both kids and adults.
Skyline Luge Singapore features four purpose-built tracks that are filled with hairpin corners, exhilarating tunnels, and thrilling downhill slopes through a rainforest adorned with mystical creatures. Whether you choose to experience the Luge during the day or night, the adventure is bound to create unforgettable memories for the entire family. 
For more information and ticket prices, check out their website here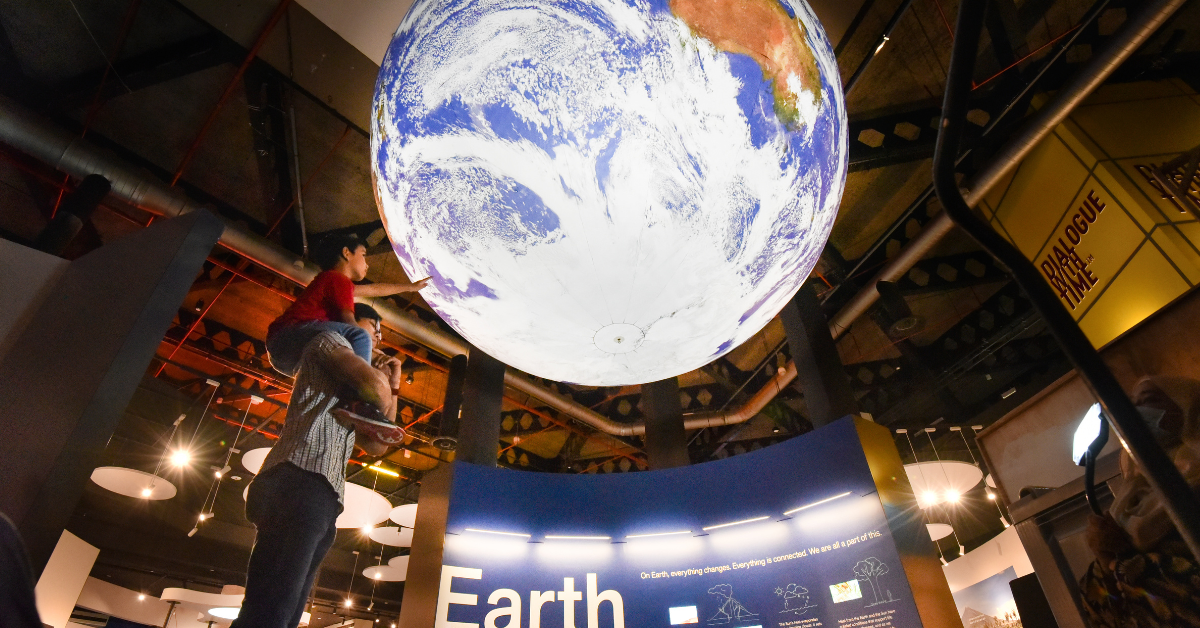 Looking for something educational yet fun and engaging for your kids this school holiday? Science Centre Singapore is committed to making science accessible and engaging, providing an environment where children can explore, learn, and be inspired by the wonders of science.
The centre offers a wide range of interactive exhibitions that illustrate the principles and powers of science and technology in everyday life. The Earth Alive exhibition, in particular, allows them to experience the dynamic forces shaping our planet, from earthquakes and volcanic eruptions to tsunamis and mountain-building.
Tickets are available here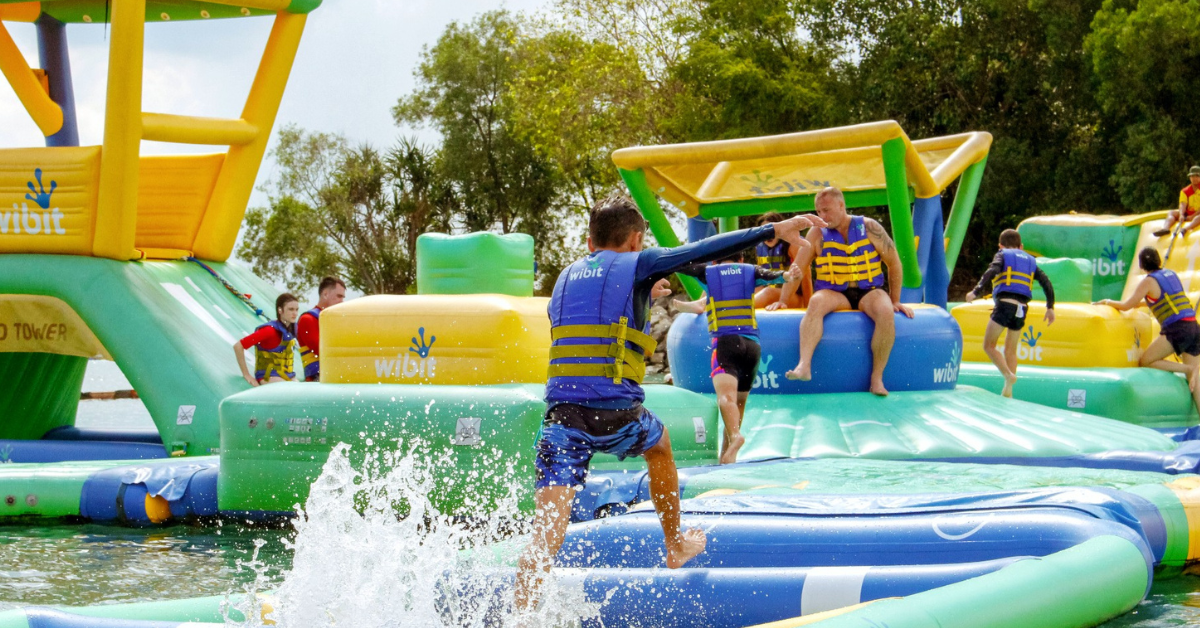 HydroDash is without a doubt an exciting activity for kids who want to spend time under the sun and have some exciting water-based fun. On its spectacular floating obstacle course, this floating aqua park provides an adrenaline experience complete with climbing, sliding, leaping, and bouncing. As they travel through the many inflatable playgrounds, children may let out their energy and challenge themselves.
What makes HydroDash even more appealing is that it's not just for kids. Parents can join in the fun too! It's the perfect activity for families to bond and create lasting memories together. 
Suitable for ages 5 and above, tickets are available here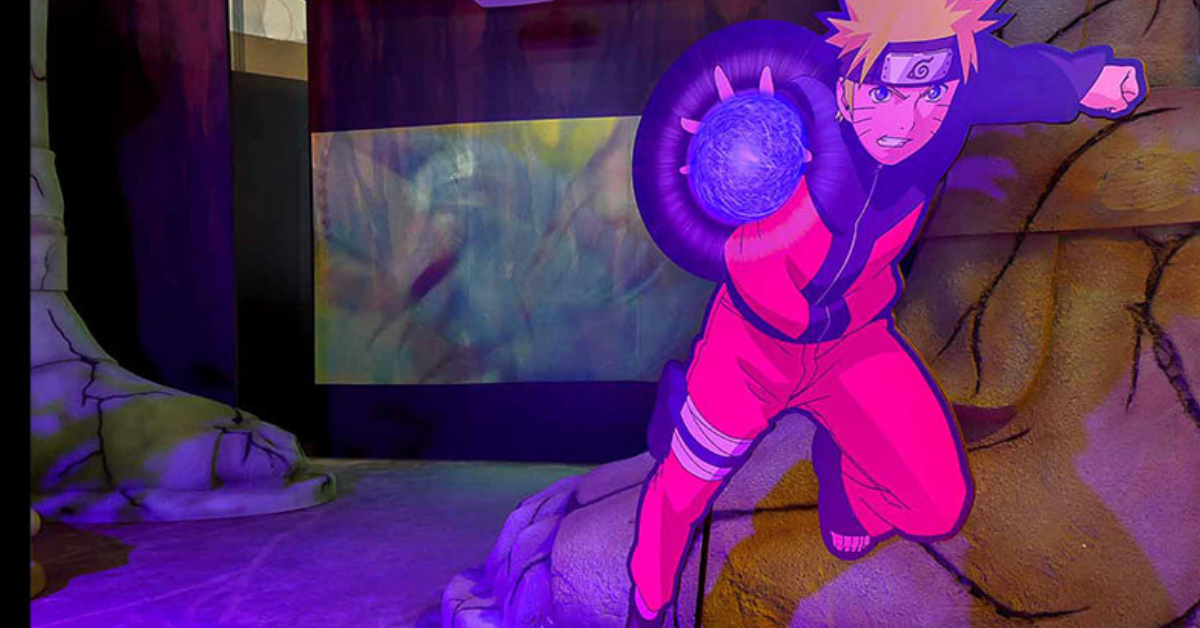 The Naruto TV Animation 20th Anniversary Exhibition is undoubtedly the best way to spend quality time with your kids this summer holiday, especially if Naruto is a beloved anime in your family. This exhibition brings the world of Naruto to life, allowing fans of all ages to immerse themselves in the captivating universe.
With eight memorable scenes recreated in their original form, fans can relive iconic moments such as Sasuke's "Mangekyo Sharingan" and Kakashi's "Curse Sealing." The exhibition goes beyond static displays and incorporates innovative sound and light effects to create five immersive experiences. Your kids will have the opportunity to embark on their own ninja journeys as they step into the world of Naruto.
Tickets are available at sistic.com.sg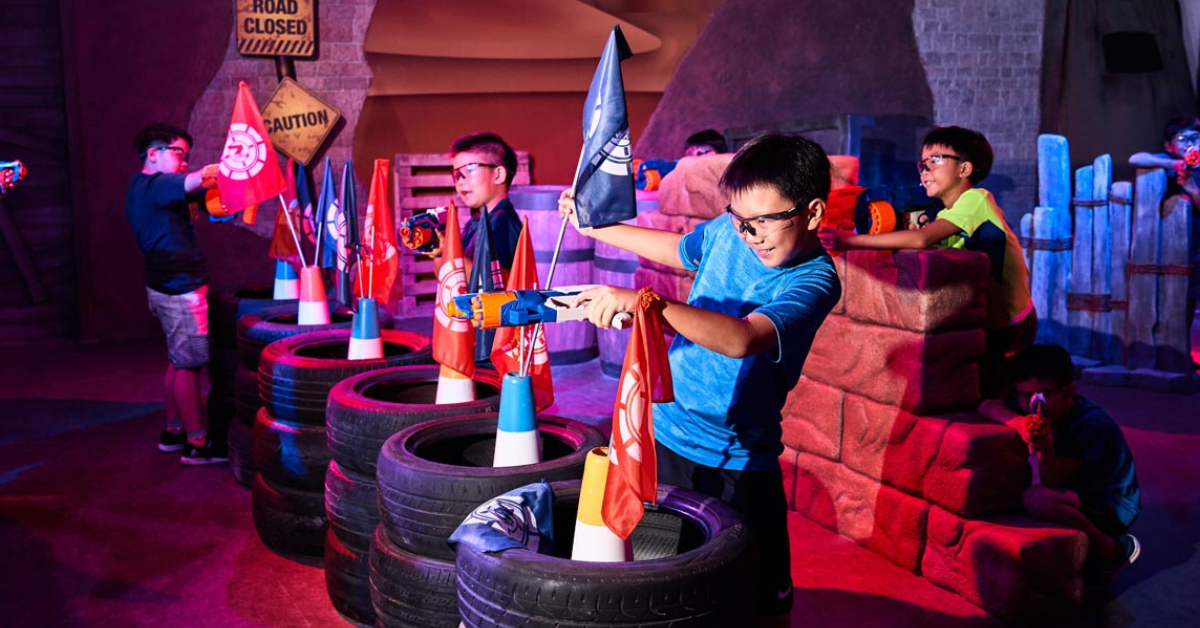 The NERF Action Xperience is a great physical activity for kids to unleash their energy and have a blast this school holiday. This exhilarating experience embodies the essence of NERF, offering a thrilling arena filled with multiple-themed activity zones that will keep kids engaged and entertained.
In the NERF Action Xperience, kids can compete and navigate through exclusive NERF worlds with their teams. The high-octane design of the arena reflects the action-packed intensity of NERF battles, allowing kids to immerse themselves in thrilling challenges and exciting adventures. It's an opportunity for them to test their agility, reflexes, and strategic thinking while fostering meaningful connections with fellow players.

Purchase your tickets here before heading down!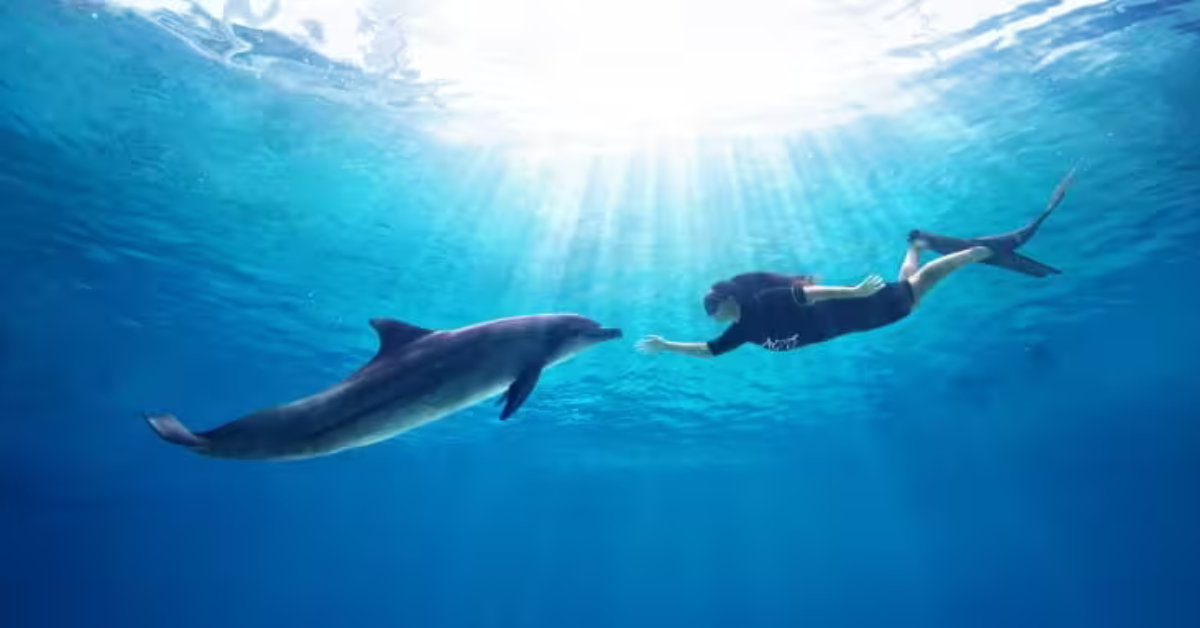 Dolphin Island offers the best way to introduce little kids to dolphins in a safe and controlled environment. With their diverse range of programmes, children can have their own unique experience with these magnificent Indo-Pacific bottlenose dolphins. Whether it's from the sidelines, in the wading pool, or in deeper waters, Dolphin Island provides various options to ensure the comfort and safety of young participants. 
In the Dolphin Discovery programme, kids can wade out into shallow water and meet the friendly dolphins up close. This special interaction allows children to become friends with these incredible marine mammals while also learning about their habitats, diet, anatomy, migration patterns, and the importance of conservation. 
Get Dolphin Discovery tickers here