Busy schedules not allowing enough time to take care of yourself? Between work, managing the house, travel and family, taking time out for your beauty needs may sound like a tall order. Thankfully there are options in Singapore that work for the time poor! From getting your glow on, flashing the cutest smile and batting your lashes like Bambi, these top express beauty treatments in Singapore are worth skimping on your lunch break.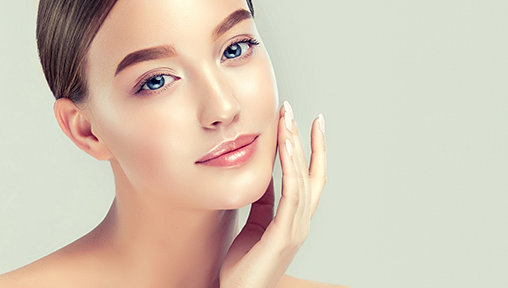 We love laser facials for their effectiveness; and the quick treatment time makes them even more appealing! If you are seeking an express beauty indulgence that barely takes up any time while helping across a breadth of skin issues, sign up for a PicoLo laser treatment at IDS Clinic, pronto. As a next generation picosecond laser, PicoLo is designed to treat pigmentation, remove tattoos, and correct scars. It also works wonders for facial rejuvenation and other skin problems!
Instead of using heat, like the previous generation of lasers did, this technology impacts the targeted layer of skin like a shockwave - albeit a painless one. Working on a range of solutions including facial rejuvenation, treatment of fine lines, wrinkles, laxity, sun damage, pigmentation, scars, stretch marks, enlarged pores and plenty more - the laser treatment at IDS Clinic is a handy tool to turn to during your lunch breaks.
Helmed by Dr SK Tan, who has over 30 years of clinical and research experience, IDS Clinic has glowing recommendations and a strong customer following. Kitted out with the latest equipment that is used alone or in combination with other products, the programs at IDS Clinic are designed to deliver quality results. As with any treatment at IDS Clinic, expect a detailed consultation with your doctor on what your skin issues are, with an appropriate (no hard selling here!) and carefully prescribed route to recovery. Based on the severity of the condition and your expectations, your doctor will determine the use of equipment - the PicoLO laser, for instance, will come with lesser or no downtime and pain, whatsoever!
But remember, it doesn't end here. Any laser treatment will require you to keep sun exposure to a minimum and apply a quality sunscreen daily. Your doctor at IDS Clinic will also recommend using a range of effective skincare that helps maintain all the good work done by the laser. IDS Clinic also sell products under their own skincare line, that are formulated to deliver maximum efficacy over a range of skincare needs.
A world of problems solved by one laser and in less than an hour - lunch breaks have never been this efficient!
IDS Clinic, 8 Sinaran Drive, #05-09/10, Novena Specialist Center, Singapore 307470. Phone (+65) 6568 3555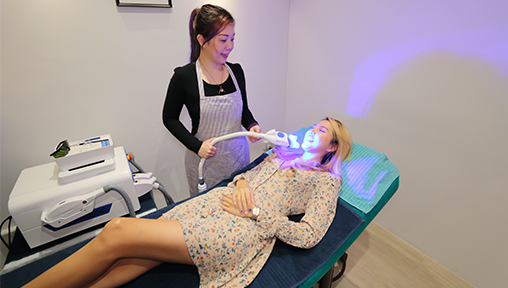 Who's up for a short, 20-minute treatment that gives you pearly white teeth to flaunt? TeethWhite™ is a trademark premium laser treatment by Wellaholic that can whiten your teeth by up to 12 shades! 
Whether it's Nicotine, Coffee, tea or other stains that are bothering you, this whitening treatment ensures you have the right tools to take care of your brightened smile via a step-by-step basis. TeethWhite™ starts with the creation of your first customised teeth mould to ensure that the whitening chemical stays bonded to each tooth and reaches into the crevices below. Using LED blue wavelength light, the whitening gel is then activated causing free oxygen radicals to be formed. This allows for any discolouration of the enamel to be removed effectively. Post-treatment, a whiteness check is done to allow you to gauge the results and how many shades your teeth have whitened. The process is completely pain-free and takes only 20 minutes! 
And what's more, all this comes at just $79*.
Known for its transparent pricing with zero hard-selling, Wellaholic are amongst the few aesthetic destinations in Singapore that share their pricing openly. This means you can sign up for as many or few sessions and gain from their popular (and extremely well priced) packages. 
Wellaholic, Multiple locations. Hotline (+65) 8181 1814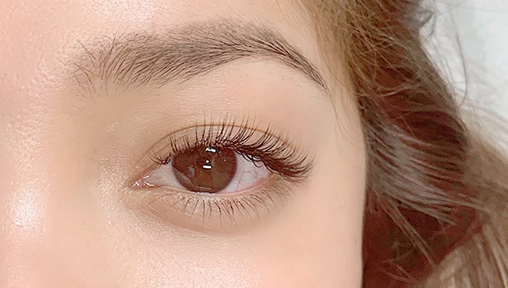 60 minutes to Bambi-eyed gorgeousness! If there were ever a contest for the best pick-me-up beauty solution, eyelash extensions would win, hands down. A fabulous option for instantly perking up your look, extensions ensure you wake up beautiful, even sans makeup. The Lash Company knows all about making women feel beautiful since 2016. Delivering consistently on value and a personalised experience, they'll craft something that suits you as an individual.
Director Fiona Koh was trained in London and Australia by world-renowned lash masters and brings with her years of knowledge and expertise in the field. So whether it's classic, 2D, full volume or lower eyelash extensions you are after - there's plenty to suit your personality at the Lash Company.
Lash newbie? We would highly recommend choosing a Natural Classic Set (120 strands) that gives the illusion of a naturally thicker lash line. The Natural Classic Set is priced at a super-affordable $68 for the first trial! (Usual price $88). 
You also have the added advantage of being able to do refills every 3 weeks without redoing a new set. How's that for being cost effective and saving a whole lot of time!
The Lash Company. Kampong Bahru and Katong. Online booking system https://thelashco.sg. Whatsapp/Text (+65) 9753 2275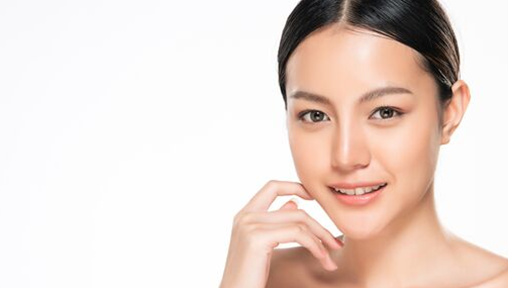 Just 30 minutes to fight wrinkles, sagging skin and other signs of ageing on your face? The VENUS RYTHMN+ V Face express facial at La Source Spa is perfect for you busy working adults who need fast yet effective treatment. Squeeze this facial into your hectic schedule and you're promised more than just basic cleansing; the VENUS RYTHMN+ V Face express facial helps to firm, tighten and lift your skin for a more youthful look.
VENUS RYTHMN+ V Face boosts collagen and elastin fibre production using a patented combination of four technologies to achieve your desired V shape face shape effortlessly. The facial is non-surgical and non-invasive, thus there's no pain or downtime, and immediate results are visible after the first session.
Enjoy a promotional price of 1-for-1 at S$368* (UP S$736) for a 30-minute VENUS RYTHMN+ V Face facial, *T&Cs apply
La Source Spa, 15 Scotts Road, Thong Teck Building  #01-03/04 Singapore 228218. Call (+65) 6732 1318 to make an appointment.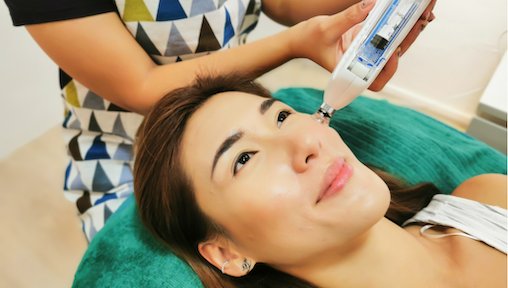 What if we told you that you could get a needleless boost to your complexion just under 30 minutes? WellaBoost™ is a non-invasive facial skin booster that combines two different technologies and infuses the skin with 4 different types of facial serums. 
This facial skin booster treatment is developed by Wellaholic, a data-driven beauty and wellness company that turns four in October! To mark the milestone, they've launched WellaBoost™,  which uses High-Pressure Jet Spray Technology and Electroporation to infuse the skin with a cocktail of serums. With its general healing properties, Hyaluronic Acid serves as the base serum, and customers can choose to add one or more of the other serums based on their skin type and needs. Matrixyl™ promotes collagen and elastin production, Marine Collagen promotes skin regeneration and heals scars, while Placenta promotes anti-ageing properties from stem cells.
Results include increased hydration, collagen production, skin regeneration and healing, leading to healthier and more supple skin. And under 30 minutes! 
Anniversary promo: Enjoy 40% Off Your Second Wellaholic Purchase this October. Try out Wellaholic's cutting-edge WellaBoost™ skincare technology plus enjoy a 40% discount on any second purchase from 1 to 31 October 2020.
Wellaholic, Multiple locations. Hotline (+65) 8181 1814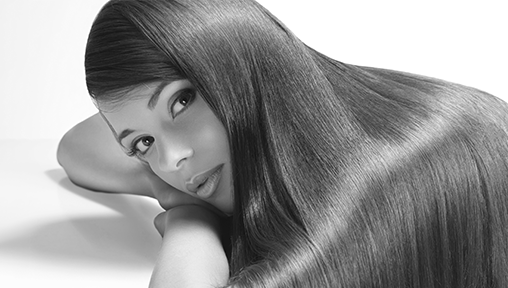 Gearing up for a big night out? Then you need hair that shines like a superstar! A lunch-time procedure (45 minutes long) and powered by advanced skincare science, the Express Revitalising Supreme Hair Treatment at Chez Vous instantly rejuvenates hair appearance.
As always, the hair treats at Chez Vous are carefully curated to provide effective hair solutions - right for your individual needs. Working hard to de-age, hydrate, strengthen and infuse glow into your mane, using 8 potent concentrates (such as Hyaluronic Acid, Peptides, Lactic Acids, Elastin, Ceramide, Silk Protein, Tamanu and Marula Oil) this treatment is delivered via an ultrasonic delivery process. Think of it as an express "Facial" for your hair.
Prices start from $185.
Chez Vous, 391 Orchard Road #05-05 Ngee Ann City Podium Singapore 238872. Phone (+65) 6732 9388, email: emailus@chezvoushair.com