It can be difficult to manage pain from problems such as a slipped disc, sciatica or shoulder pain. While painkillers can provide short term relief from sports injuries or back pain, many of us are uncomfortable with the side effects associated with long term use of such drugs. Chiropractic treatment offers a drug-free, non-invasive solution for long-term pain management.
Here are some of the trustworthy chiropractic clinics to check out.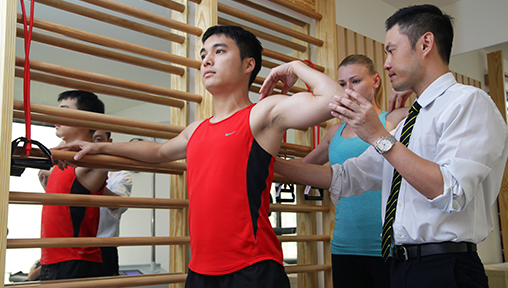 Back pain or lower back pain can be one of the signs of scoliosis. You can try getting checked for scoliosis at Scoliosis & Spine Correction Clinic (SSCC) - a specialist clinic that focuses on scoliosis which offers the latest scoliosis treatments. As we know, there is no one size fits all solution when it comes to our bodies. Their ScolioLife™ System makes it possible for you to be evaluated individually to help plan a highly customised treatment plan for each patient. Dr Kevin Lau, Clinic Director of SSCC, is a leading expert in his field, with plenty of international clients engaging his services. He has also integrated technology into his treatments, from highly customisable 3D braces to apps that can help you track their scoliosis condition. Give them a call or drop them an email for more information or to book an obligation free consultation with Dr Lau!
Hotline: (+65) 6635 2550
Email: clinic@hiyh.info
Address: 302 Orchard Road #10-02A, S238862
Pregnant women often shy away from chiropractors as there is a worry that adjustment might be unsuitable for their unborn child. Chiropractors at Light Chiropractic are trained to adjust pregnant women (but do check in with your physician first to see if you might have any unforeseen risks). Their advice for pregnant women is that chiropractic adjustment can help establish and maintain pelvic balance to reduce the possibility of compromising the uterus and encourage proper growth of the baby. It can aid in shortening the delivery time as well. They offer flexible care plans to suit your chiropractic needs. Give them a call to arrange for a first visit - they will treat you at no extra cost! 
Whatsapp: (+65) 9773 5671
Address: 24 Raffles Place, Clifford Centre #07-02A, Singapore 048621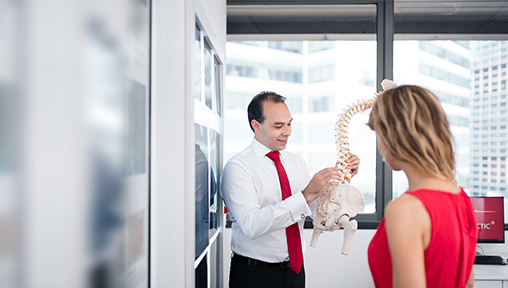 With registered chiropractors that were trained in Australia, Kissun Chiropractic promises long term relief for a myriad of pain issues such as back pain, sports injuries, back and neck pain. They provide non-surgical and drugless treatment that relies on the bodies' own natural healing abilities.
Hotline: (+65) 6243 2191
Address: Clifford Centre #25-04, 24 Raffles Place, Singapore 048621 / 55 Siglap Rd, Singapore 455871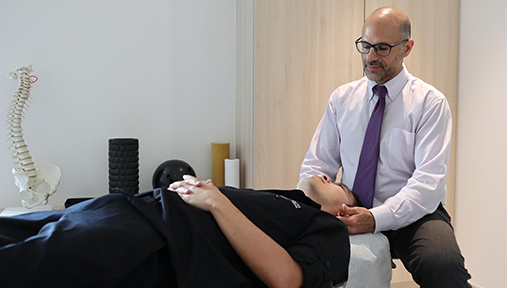 Beyond just providing pain relief and treatment for existing conditions, Total Health Chiropractic also aims to help you achieve your personal health goals. The founding owner of the chain has practised in the United States and Europe before setting up in Singapore. Visit any of their 5 branches in the CBD, Clementi, Tampines, Toa Payoh and Tanjong Pagar. Do give them a call to arrange for an appointment before dropping by the clinic.
Hotline: (+65) 6224 6326
Address: https://www.totalhealthchiropractic.com.sg/locations/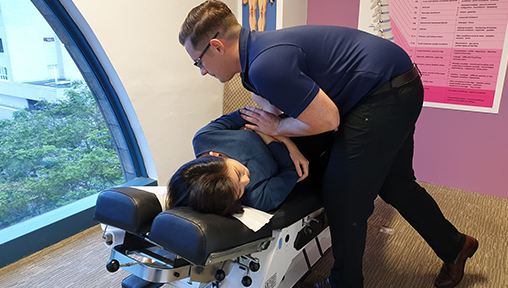 You don't have to put up silently with chronic pain, disorders and dysfunction. At True Chiropractic, they aim to provide treatment to help you deal with and treat the debilitating effect of pain or discomfort in your daily life. They practise the chiropractic belief of subluxation to help you manage your condition. Pain or discomfort doesn't have to be a permanent thing if you take action to treat it now!
Hotline: (+65) 6816 8881