BYOB (Bring your own bottle) is a fabulous option when you want to cut down on your restaurant bill – we all know how much the numbers stack up when multiple glasses (or bottles!) of wine get added to that order.
For years the majority of restaurants that allowed BYO have been Chinese or Seafood establishments so imagine our surprise when we chanced upon excellent European food (some prepared by Michelin Starred chefs) available with a no corkage fee!
Our list of the Top 5 European Restaurants with Free Corkage in Singapore is the perfect go-to if you want a break from paying astronomical prices for good vino. Delicious European fare and a varied ambience, there's sure to be a gem on this list that can get your next party going!
Now that you have your restaurants sorted, how do you get the wine and which wine do you drink? BottleXO, our favourite wine delivery app, will bring you your favorite bottle of wine in an average of 27 minutes of you ordering it and chilled at the perfect temperature! There is no delivery charge or minimum order either. 
Psst, we have also figured out what to pair with the most popular dishes at these BYOB restaurants. For further help on how to get that perfect wine at your convenience, download the BottlesXO app: http://bottlesxo.com/download-app/
1. The Disgruntled Chef
No corkage days: Tuesday
Communal dining with beautiful food, a meal at The Disgruntled Chef is casual and fun, perfect if you want to catch up with friends or colleagues after a hard day at work. While it's known for the exceptional service on offer, the Mac and Cheese is by far the best we have ever tasted! Tuesday's are perfect to take advantage of the no corkage promotion.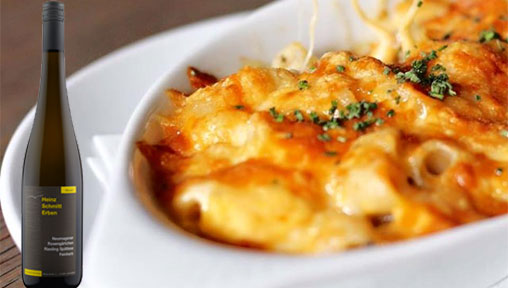 Must Try Dish: Mac and Cheese
Best Paired With: Heinz Schmitt Erben Riesling 2014 ($39)
"With aromas of tropical fruit, apricot and a hint of caramel, this wine shows opulence and depth in the nose. It has an oily entrance on the palate with a subtle hint of candied fruits and a never-ending finish"
2. Gattopardo
No corkage days: Mondays and Tuesday
A relaxed restaurant and bar offering mouth-watering Sicilian cuisine, that's Gattopardo for you. The menu is a mix of Contemporary Italian and Mediterranean fare using only sustainable seafood. Also the no corkage promotion on Mondays and Tuesdays, makes it an easy weekday treat.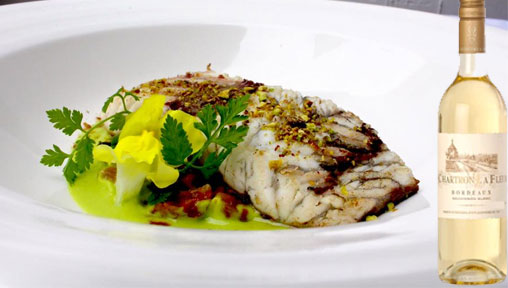 Must Try Dish: Barramundi
Best Paired With: Chartron La Fleur Sauvignon Blanc 2015 ($35)
"A luminous clear and bright wines. On the nose, it is nicely aromatic, both floral and fruity. Direct and lively attack, giving a fresh and savoury wine"
3. La Barca
No corkage days : All Weekdays except Fridays
Located in the quaint Goodman Art Centre, La Barca is the brainchild of Michelin starred Chef Michelle; a celebrity who has been featured in many a press and TV shows in Italy. The Pizza's are exceptional and the no corkage policy runs through all weekdays (except Fridays) – Hurray!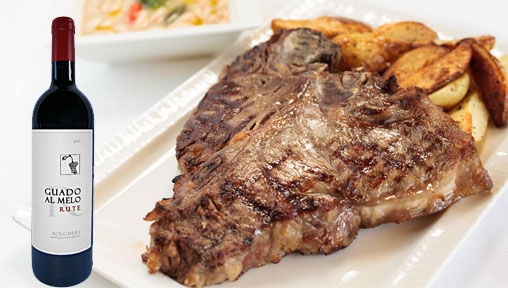 Must Try Dish: La Forientina 
Best Paired With: Guado al Melo Rute 2013 ($49)
"A harmonious, prestigious and elegant red wine that invokes the sweet aromas of redcurrant, raspberry and gooseberry"
4. Saint Pierre
Corkage free days: Monday
It's time to rejoice, another fine dining option with food that is exceptionally good at every bite, also allows BYO! French dining in a gorgeous Marina view setting, Saint Pierre is the dinner you have been saving up for; a great place to celebrate special occasions and bring along that vintage bottle in your wine cabinet too!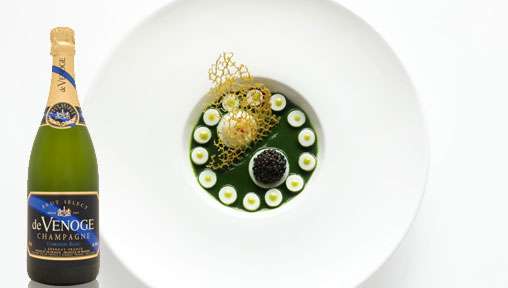 Must Try Dish: Caviar
Best Paired With: de Venoge Champagne Cordon Bleu ($69)
"A bright gold colour, wide aromatic complexity ranging from green apples to lemon and honey. Dense and elegant, complex and subtle. A lovely marriage of finesse and vibrant personality"
5. Burlamacco
Corkage free days : Sundays and Tuesdays
Executive Chef and Owner of Burlamacco, Gabriele Piegaia, started his career working in 1 star michelin star restaurants in Italy. Now famous for the Italian spreads he serves up, this little dining spot in Amoy Street is an excellent option for date night! With corkage free options on Tuesdays and Sundays, there is finally a weekend BYOB too!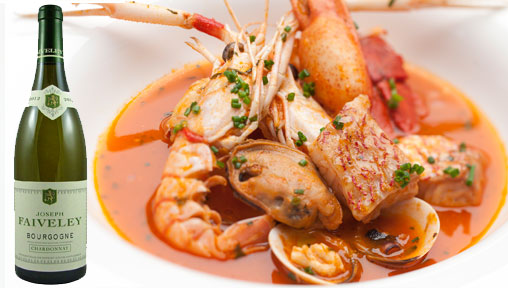 Must Try Dish: CACCIUCCO
Best Paired With: Domaine Faiveley Chardonnay 2012 ($49)
"A brilliant pale yellow colour with green glints and expressive nose with notes of white flower. This is a balanced wine on the palate, with robust volume and exceptionally long-lasting scents and flavours"