As ladies, we often have to choose between being comfortable and looking fashionable. Pretty heels that make us look good aren't usually the most comfortable footwear. Well, two women have taken this pain point and tried to find a solution to our problems. These teachers turned entrepreneurs started a company that offers made-to-order shoes - your size, your design. From heels, flats, and snake designs to offering half sizes, you're sure to find your perfect fit!
Let's hear more about their how they got started on this entrepreneurial journey.
Vanilla Luxury: What were you doing prior to launching Toufie?
Surprise, surprise! We were both educators before we took the plunge. This is a case of colleagues turned business partners.
So, why did we take the leap? The years spent teaching taught us many valuable lessons - embrace change, adopt a forward-looking mindset, be entrepreneurial and think global. We often encourage the young ones to live by those ideals, to never be afraid of mistakes and to always pursue their dreams. Saying that often enough made us question our own purpose. Why are we still doing what we are doing when deep down, we too have dreams? It was time to walk the talk.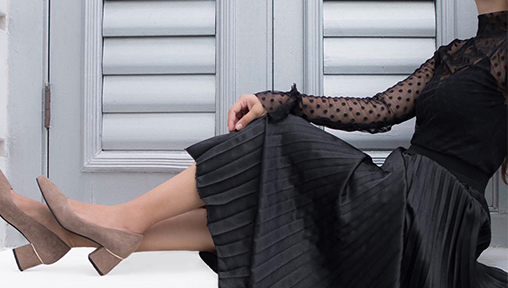 Vanilla Luxury: What made you decide to launch Toufie?
Like many others, we are just ordinary women seeking comfortable, beautiful shoes. For years, we have been searching for shoes that put a wide smile on our faces – beautiful to look at yet gentle on our feet. Sadly, the shoes we found didn't meet the mark. They were either poorly made, always out of stock, too narrow, too pointy, too high or worse… they bite!
Since we couldn't find any shoes that fit the bill, we decided to take matters into our own hands. Hence, Toufie (pronounced too-fee) was born. From perfecting the shoe lasts to extending the shoe sizes, we are determined to give women shoes with the right fit; a pair that they could proudly wear all day long to virtually anywhere without having to suffer in silence.
And just like every woman, we wanted more! Women should not just settle for sizes and designs prescribed by the mass-produced shoes. The women of today are more bold and independent than before. They want to stand out from the crowd and be authentic. We want Toufie to be the channel for women to be creative and explore their design voice and be proud to strut the streets in the shoes that are uniquely theirs.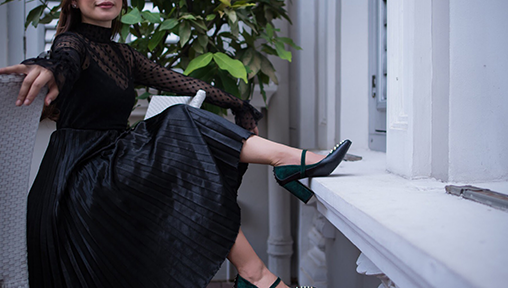 Vanilla Luxury: The challenges you've faced thus far?
Where do we start? Challenges are aplenty! We started off with an idea and being new to business, we assumed things will just fall into place, like a jigsaw puzzle. No matter how well-planned or organised or prepared you are, you can never be fully ready when it comes to business. You have to be prepared for the surprises that will come your way.
So what are our challenges up to this point?
1.Right Product
We have to have products that the market wants. Quality is key - craftsmanship, fit and design. Getting the product right is not easy. Many months were spent on research and product testing. Picking the best material and colours, to designing the shoes to fitting. Weeks turned to months. Countless fitting rounds, prototypes and samples. It was an extensive process. But the end results were uber satisfying. We are proud to have shoes that are more representative of the diverse women of today.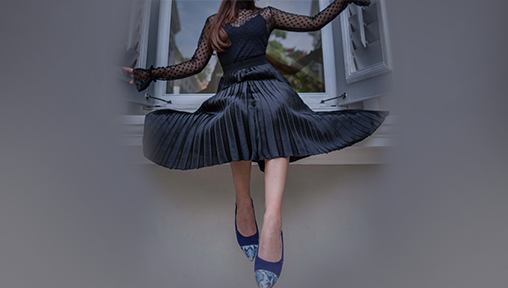 2.Right Partners
Finding the right partners is never easy. We are critical when it comes to whom we want to collaborate with. From manufacturers to shippers, our partners have to align with the brand and the ideals we live by. Qualities like transparency, safety in work processes and practising ethical business practices are criteria that we consider heavily.
Another aspect is finding suppliers who buy-in with the business concept. It was not easy to get that buy-in as on-demand production as it is not something that the suppliers are comfortable or familiar with. But we wouldn't take "No" for an answer. What others see as rejection, we see as opportunity and motivation to push forward.
Overall, the past months have been a roller coaster! As a start-up, we are aware of how steep the learning curve will be. But for us, it has been a vertical climb. Nonetheless, we are thankful for the experience thus far. We have learnt so much and have definitely grown as people. As the saying goes, what doesn't break you, only makes you stronger. And stronger we shall be!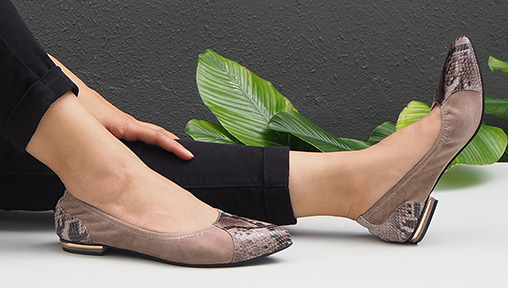 Vanilla Luxury: What makes Toufie unique?
-Craftsmanship and Fit
Our shoes may look ordinary, but they are far from it. Well, not until you slip your feet in them. Every part of our shoe is designed and constructed with style and purpose in mind. With the optimal level of comfort and fit, we've designed our shoes to ensure that women not only look good, but they also feel good. Our shoes are designed by women, for women.
-Custom make your style
What really sets us apart from other shoe brands, is our customizable option. Women get to design their own custom heels and get it made in just 21 days! So shopping for shoes just gets even more interesting.
-On-demand production
To play our part for the environment, shoes are produced only when orders are received. We believe that fashion should not cost the planet and are thus constantly reviewing our processes to reduce and minimize shoe wastage.
-Honest Pricing
We take pride in our direct-to-consumer model as it allows us to offer products of high-quality material and impeccable craftsmanship at non-luxe prices to our customers. We're able to provide honest pricing with premium experience by eliminating the middleman, store rents and excessive marketing.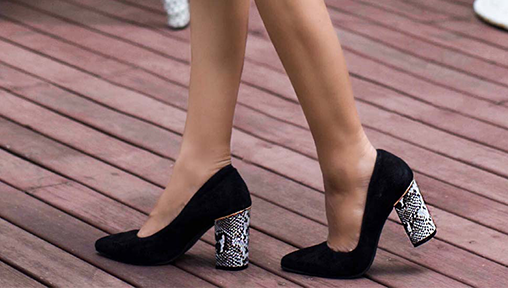 Vanilla Luxury: Your favourite pair of Toufie shoes?
We are heels lovers, so it is very hard to pick just a pair! But we do have a few favourites. One of them is the classic 8cm Custom heels in Black Suede upper and Black and White Embossed Snake heel. We had this feeling that it will be the best-seller and true enough, it is!
Another of our favourite comes from the Signature series. With spikes and straps, it truly is the perfect combination of luxury, beauty and comfort. They are to die for! We can't wait to share it with the world in October.
To view their full collection, visit https://www.toufie.com.