Whether you are going away on holiday or not, resort wear can truly give you that free-spirited, getaway feeling. A brand close to our hearts- the collection at Simone Irani is unique, ultra-chic and one to chase you in your dreams!
From dresses, kaftans and swimwear to colourful, flaunt worthy accessories; you are sure to find something you adore at the store in Cluny Court. We spoke to self-taught, resort wear designer Simone on how she made the journey here and what we need to get our hands on – before it sells out, of course!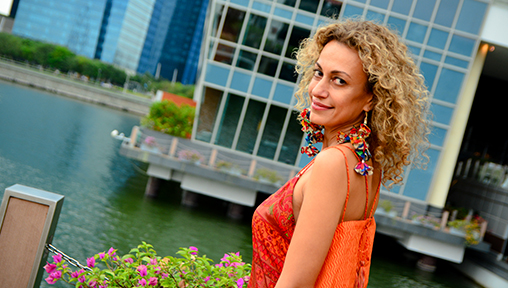 Designer Simone Irani
Vanilla Luxury: How did you get here and when did you start designing?
Simone Irani: I'm originally from Mumbai and lived in London before I made my way to Singapore; the city I now call home. Believe it or not, I used to be a corporate lawyer with Hewlett Packard while designing was a mere hobby then!
It all started with friends showing an interest in what I designed, leading to small exhibitions and then organically growing to the brand I own today.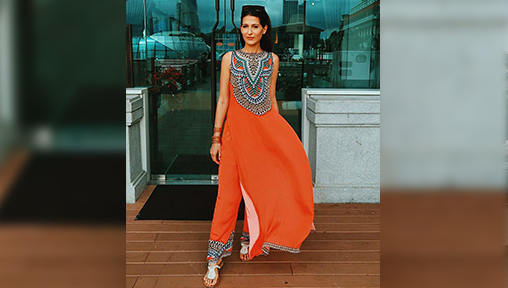 Vanilla Luxury: There's so much colour and fun in your collections. Why do you think customers love your work so much?
Simone Irani: My shoppers are free spirited women who are not afraid to stand out in a crowd! I think they love the brand for the opportunity to express themselves – this free-spiritedness and playfulness.
We have often been told that customers feel like they are permanently on holiday, when they wear our clothes!
Vanilla Luxury: Where do you find inspiration for your designs?
Simone Irani: I have a passion for bright, bold prints, fabrics that can move as well as flattering cuts that suit most body types. The exotic in traditional weaves inspires me and I enjoy giving it my own contemporary twist.
My goal is to give women a dependable place where they can find affordable, timeless style that is easy to wear – and yet a statement item!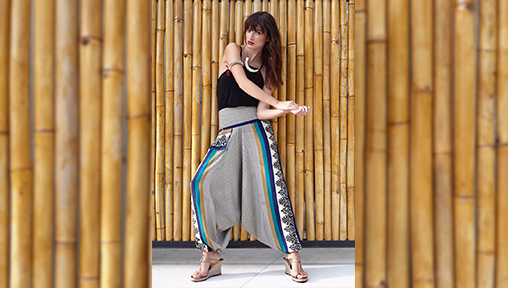 Vanilla Luxury: Which are your must-have pieces. Ones we need to get our hands on, right away?
Simone Irani: It will definitely have to be our bestselling Sari Pants. We cut up saris to make these one-of-a-kind pants and dresses. The pants are suitable for any occasion, light to travel with and exceptionally comfortable. Our one shoulder short dress is a best seller too and can be worn for brunch or a day by the pool as well as be dressed up for the evening.
We are also known for our maxis and the halter versions with handmade pom pom tie details are another must have!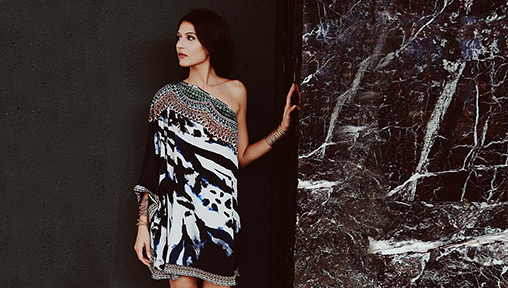 The best selling one shoulder dress by Simone Irani
Vanilla Luxury: You get that holiday- feeling going for everyone. What is your personal favourite holiday destination?
Simone Irani: It's becoming tougher to take out the time to go on holiday but I do enjoy being on the beach! My personal favourite holiday destinations are in Europe. I find Mykonos, Santorini and Ibiza absolutely stunning.
This is a brand you don't want to miss! To get your hands on the stunning collection at Simone Irani, visit her store at 02-17, Cluny Court, 501, Bukit Timah Road or simply follow her on Facebook and Instagram to get inspiration for that holiday-feeling!