wellness
Stay Fit, Know Your Disease Risks Early, Sleep Better With A Simple DNA Test
Published Date
: 14 Jun 2021 10:00

Gain valuable insights into your health and wellbeing with CircleDNA by Prenetics' most comprehensive DNA tests that uncover what your genes already k
As individuals, we each have different appearances and characteristics, all thanks to differences in our DNA. Have you ever wondered how you could improve your health and overall wellbeing if you knew what your genes already know?
With a simple DNA test, you could take preventive measures for cancer and other high-risk diseases; you could change your diet to lose weight more effectively; you could even figure out how to best cope with stress and sleep issues; and so much more!
Circle aspires to make health and prevention personalised to each individual. They want to cure the healthy before they even get sick. Circle shows you how to proactively manage your health by making better lifestyle choices. Prenetics, one of the leading genetic testing and digital health companies in the world, is offering CircleDNA Premium - the ultimate guide to your genetic profile. All with a swift cheek swab - just your saliva, as easy as it is.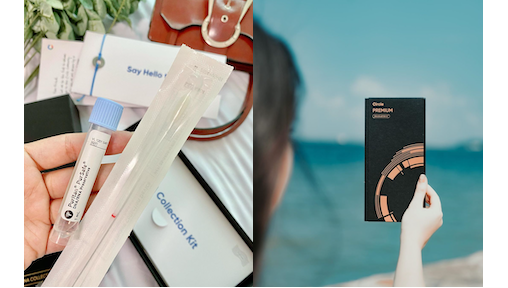 With CircleDNA Premium, you will be provided with a non-invasive, FDA-approved, easy-to-use test kit with free delivery both ways. CircleDNA Premium comes with 2 complimentary consultations - one by a genetics-trained health coach and another by a genetics counsellor. You can then retrieve your report on your phone anytime via the Circle App. Get DNA-based advice broken down into simple and actionable recommendations.
What's more? This is the most comprehensive genetic testing that gives you more data than genotyping. 99.9% analytical accuracy, externally validated by the Croucher Laboratory of Human Genomics. 
Know Your Disease Risks Early
Anxious about getting diseases or cancer later in life? CircleDNA Premium is designed for those who believe in the power of prevention. With the DNA test, you can find out any predisposed risk of cancers and major diseases early and start taking the right preventive actions for yourself. In fact, this test identifies your risk for 36 types of cancers!
This includes breast, colorectal, stomach, and prostate cancer. Studies show that 50% of people with a cancer-causing gene mutation do not have a family history of cancer. However, having a specific mutation can greatly increase your risk of developing certain cancers.
The DNA test also helps you understand your risk across 75 diseases and common health conditions such as Stroke, Obesity, Diabetes, High Cholesterol, Hypertension, and more. More than 80% of the population is at risk of one chronic disease in their lifetime. However, many of them may be preventable, through early detection, treatments and lifestyle interventions.
In the fight against mental illnesses such as Dementia, Alzheimer's and Parkinson's, early awareness can make a difference in taking care of your future self. Uncover your risk of 6 common brain health conditions so you can learn to manage them from the start.
Lose Weight, Train Better, Eat Smarter
Tried every kind of diet but nothing has worked so far? The answer might lie in your genes. Circle Vital is designed to give you facts so you can eat and train better based on your DNA insights. Eliminate the guesswork that stops you from reaching your weight loss or fitness goals and instead achieve them by understanding how to make your diet compatible with your genes.
Research shows that variations in certain genes can have a significant effect on the way our body responds to the food we consume. Optimise your health by building your personal plate based on how your body handles food groups like carbs, fats, dairy, and more. There's no such thing as a one-size-fits-all approach to diet and nutrition. Discover your unique nutrigenetic profile, with an in-depth selection of personalised diet insights.
Additionally, unlock your in-depth genetic nutrition report that covers specific traits related to your day-to-day nutrient needs - including your body's ability to absorb certain vitamins and minerals. Find out how to balance the micronutrients your body needs through the food you eat, including vitamin B12, Omega-3s, vitamin D, iron and more. Discover how your DNA can signal a raised need for certain vitamins and nutrients, and get custom guidance and advice on the best next steps to take to transform your diet.
To help you reach your health goals, each report comes with personalised nutrient recommendations from a team of in-house nutrition experts, helping you make more informed choices when it comes to the foods you eat.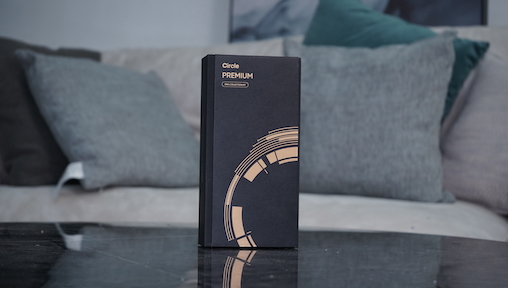 Stress Less, Sleep Well, Feel Your Best
Do you have trouble sleeping? All of us experience stress at some point in our lives. Some of us, however, are more easily stressed out than others. Your genetics, upbringing and experiences all impact how you, as an individual, handle stress.
Circle uncovers your genetic predisposition towards coping with stress while helping you to learn how well you can process information and perform tasks in stressful situations. Discover if you're a worrier or a warrior, a night owl or early bird.
The DNA test also enables you to establish your optimal productivity times, find out if you're predisposed to a better quality of sleep, and if the stimulant effect of caffeine disrupts your precious sleeping hours.
Sleep and stress are more connected than you might think. Even small improvements can help contribute to increased performance and overall well-being. Using the information, Circle can help you formulate personalised sleep strategies and coping mechanisms for the next time the going gets tough.
Exclusively for Vanilla Luxury readers, get 33% off all CircleDNA products with the discount code "VLuxury33". Check out their website for more information on the various reports offered.