F&B
Snow Leopard Vodka: A Spirit With A Soul
Published Date
: 22 Oct 2018 16:28

Award-winning spirit donates 15% of all profits to the Snow Leopard Trust
Snow Leopard Vodka, the world's first "conservation" vodka was founded by Stephen Sparrow from his kitchen table in London. Stephen made his first deliveries to top London hotels and bars on "Geronimo", the company bicycle.
Today, Snow Leopard Vodka is sold in 130 countries with the brand's mission of removing snow leopard from the list of endangered animals within a generation.
Vanilla Luxury: What inspired you to create Snow Leopard vodka?
Stephen Sparrow: I was travelling in the Himalayas in 2005 and learnt of the plight of the Snow Leopard and its dwindling numbers. There are estimated to be less than 5,000 snow leopards remaining in the wild and they are classified as "critically endangered". The species' survival was and still is, challenged by a need to provide significantly more funding for its conservation. I was inspired and started Snow Leopard Trust UK, a registered charity, to raise funds for the excellent community-based conservation and research programmes run by the Snow Leopard Trust International. In order to help raise funds for the Trust, Stephen created Snow Leopard vodka with its mandate to give 15% of its profits to snow leopard conservation.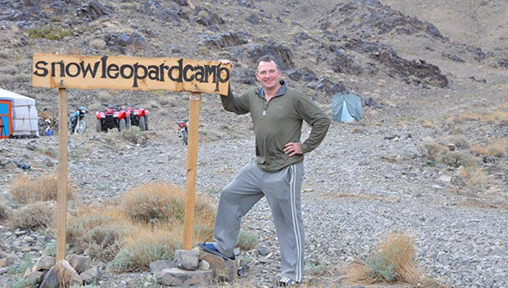 Vanilla Luxury: Why Vodka and not another spirit?
Stephen Sparrow: I was always clear that I wanted to own a business and as I had worked in Allied Domecq, I had a background in spirits and always been a vodka drinker. I also wanted to combine my business and my philanthropic zeal so how I decided to merge both.  Vodka is synonymous with harsh cold and mountains and has a 40% and 50% bar consumption. My gut knew that I was getting into something big!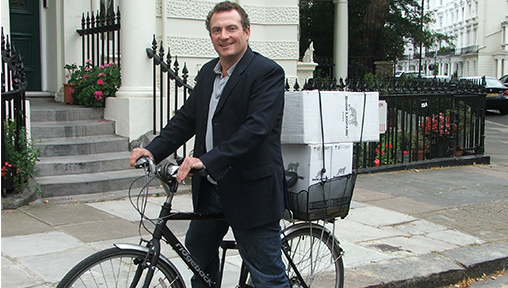 Vanilla Luxury: What Makes Snow Leopard Vodka Special?
Stephen Sparrow: Snow Leopard Vodka achieved an innovation landmark by being the first vodka to be made from the ancient Spelt grain (first farmed by the Romans over 2000 years ago and fed to Julius Caesar's invincible army). Snow Leopard Vodka has won Gold Medals at the world famous Chicago Beverage Testing Institute and was previously awarded "Vodka Master" by the Spirits Business Magazine.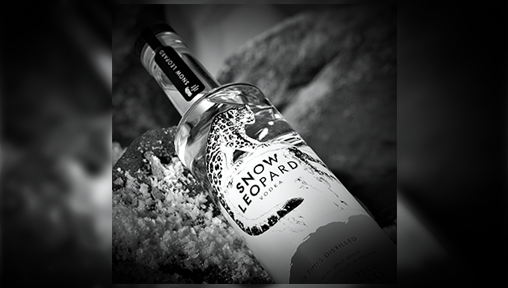 Vanilla Luxury: How did Snow Leopard Vodka make it to Buckingham Palace?
Stephen Sparrow: The Queen's eldest grandchild, Peter is a friend and he asked for the first ever Snow Leopard Vodka. He then gifted it to the Queen on her birthday! Prince William was seen holding Snow Leopard Vodka when he was meeting Kate Middleton. My website viewership went to 30,000 views that day and and crashed.
In 8 years, Snow Leopard Vodka has raised over USD$100,000 for the conservation of snow leopards. In January 2010, Snow Leopard Vodka joined the Edrington Group as Edrington's sixth brand alongside The Macallan, Highland Park, the Famous Grouse, Cutty Sark and Brugal.