Family
Singapore's First Interracial Family Day at Gallop Stable
Published Date
: 10 Jul 2019 15:19

Interracial families in Singapore with mixed-race children talk about their unique experiences and why they're attending the first ever Interracial Fa
Celebrate Singapore's first Interracial Family Day at Gallop Stable with family-centric activities on 13 July 2019. We got to know more about local interracial families and why Interracial Family Day is important to them. Join these families for a fun day out this Saturday from 2 PM to 6 PM. 
1. The Yar Family - Chinese & Slovakian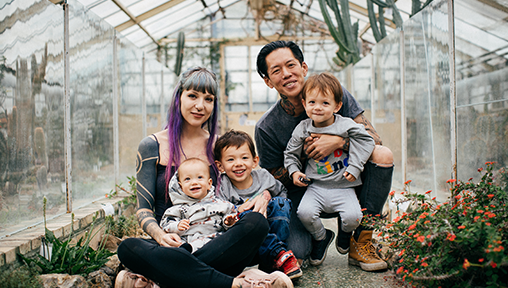 A Slovakian and Chinese family, the Yars are an interesting pair. Husband Samuel Yar is a renown tattoo artist and wife Jana Yar works as a lifestyle and cocktail photographer around Asia and Europe. They're proud parents of three children: Samuel (4), Adam (2) and Hana (1).
Jana moved to Singapore for 1 year to finish her second degree in LaSalle, College of the Arts. She rented a condominium near to her school and little she knows that her future husband's tattoo studio was just next door.
The couple met through some common friends in a club after a tattoo convention in Singapore. Both freshly broken up, no one expected anything and here they are 10 years together, married for 6 years with 3 little kids in tow. They bonded over common interests and it is not just tattoos but art in general. Samuel is an amazing illustrator and graphic designer as well. They often work together as Samuel does tattoo events in the establishments Jana shoots for and they are soon launching their very first clothing line which includes kids' clothes as well.
Vanilla Luxury: Why have you chosen to be part of Interracial Family Singapore?
Jana Yar: Definitely to meet all the other inter-ethnic families. After I had my first baby, friends started "pestering" me to take photos of their kids and that bloomed into "Jana Yar photography" which is catered to families. Oddly enough, 90 per cent of my clients come from mixed families.
I see the importance of a community that embraces diversity, especially for our kids. The fact that the wife is Caucasian and husband is Asian is also very uncommon here in Singapore, so our kids can't differentiate why others stare at us but it is very important to talk about the diversity and in order to make it normal. 
2. The Swa Moise Family- African & Malay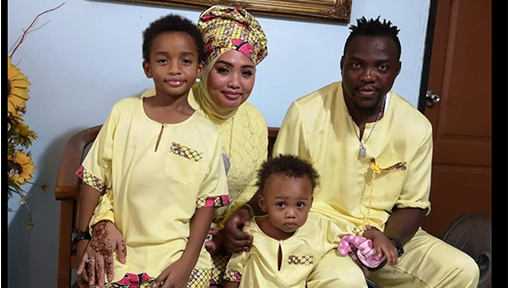 A football coach for Arion Football Academy, Moudourou Swa Moise first saw Marlina binte Abdul Rahman at a football match. They are happily married for 15 years with two sons, Rayyan Haifey (8) and Rayhan Qushairy Mouelle (1).
They met at Jalan Besar Stadium where he was one of the players back then. Marlina came to watch football with one of her good friends who was Moudourou's teammate. As the game ended he saw Marlina speaking to his friend and approached his friend to ask about her. She was initially reluctant however, he found ways and means to get to Marlina and he finally got her number one day. Soon enough, they became friends and eventually courted for 3 months before tying the knot! Fifteen years later, they have become a family of 4. 
Vanilla Luxury: Why have you chosen to be part of Interracial Family Singapore?
Marlina binte Abdul Rahman: We are proud to represent a beautiful mix of the Wakanda Family! Malay-Cameroon (African) Family. We believe that it is important to have a community that embraces inter-ethnic families and allow our children to understand and learn to celebrate our cultural diversity!
3. The Grimberg Family - Chinese & Italian-German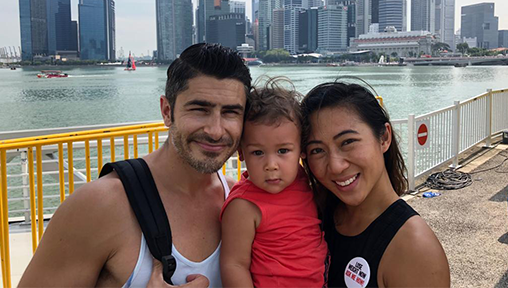 Chinese wife and Italian-German husband duo, Elizabeth Lee and Clint Grimberg are business partners in wellness coaching with a son, William (2). 
Elizabeth first set eyes on Clint whilst watching a promotional DVD from their company. At the time, he lived in a small town in California with just 13,000 people. Little did she know that she'd meet him in person a year later when he stopped in Singapore en route to Malaysia on a business trip! Elizabeth's best friend organised a night out to try to cheer her up and there he was. They talked with ease all night and found so much in common despite their backgrounds. They became business partners a year into dating, got married the following year, and became parents 8 years later.
Their differences have made life even more of an adventure especially for their son William whom at 2, has already travelled to the States 4 times to visit family. Their hope is that William develops a sense of adventure, appreciation and love for people of all cultures and walks of life.
Vanilla Luxury: Why have you chosen to be part of Interracial Family Singapore?
Elizabeth Lee: Our differences have made life even more of an adventure especially for our son William who has enjoyed the city life of Singapore, the rustic wilderness of California, and celebrating different holidays like Thanksgiving, Easter, Chinese New Year and Hari Raya equally! Our hope is that participating in interracial family Singapore's events will have him continue to embrace diversity and create friendships with other inter-ethnic families.
More details on Singapore's First Interracial Family Day can be found here.